Adrenaline.
Thrill. Excitement.
Adventure tourism has it all in spades.
So—
While you're getting your gear ready for the next big adventure, we've curated and vetted a list of adventure tourism stats, facts, and trends to help you get up to speed on what's happening in the industry.
Let's make a start:
Top 5 Adventure Tourism Statistics to Know in 2023
The adventure tourism industry earned $282B in 2021 worldwide.
In the US, adventure tourism added $40B+ to the economy in 2021.
With a compound annual growth rate (CAGR) of 15%, the adventure tourism market is expected to grow to over $1T by 2030.
Women make up 51% of adventure solo travelers.
34% of global adventure travelers are Americans.
General Adventure Tourism Stats and Facts
Soft adventure activities (e.g., backpacking, camping, and hiking) make up 60% of adventurous tourism's revenue.
Hard adventure activities, such as rock climbing or caving, bring 20% in revenue.
The average length of an adventure trip in 2021 was eight nights.
The median cost of an adventure trip in 2021 was $2,900, excluding airfares.
Adventure tourists spend an average of $240 on souvenirs and local handicrafts.
54% of Americans went outdoors in 2021, totaling 12B trips.
65% of adventure activities are booked independently (without travel agents).
55% of adventure travel companies don't have sustainability certifications.
| Social Media Platform | Importance for the Adventure Tourism Industry (according to Tour Operators) |
| --- | --- |
| Instagram | 75% |
| Facebook | 70% |
| WhatsApp | 62% |
Sustainable itineraries are the 2nd most-demanded adventure travel option, just slightly behind custom journeys.
The Portrait of a Typical Adventure Tourist
Couples are the most likely cohort to engage in adventure tourism, making up 40% of such travelers. Next are solo travelers (25%), groups (20%), and families (14%).
Women are more likely than men (51% vs. 38%) to seek adventures on their own.
| Breakdown of Adventure Tourists by Age | Revenue Contribution to the Industry (in 2022) |
| --- | --- |
| 51–60 | 27% |
| 41–50 | 24% |
| 29–40 | 20% |
| 61–70 | 16% |
| 28 and under | 8% |
| 70+ | 6% |
85% of tourists aged 30–40 get activity inspirations from social media.
Living new experiences, going off the beaten track, and traveling as locals are the key adventure travel motivations.
34% of the global adventure tourist clientele comes from the US.
Americans with an annual income of $100K+ make up 32% of adventure travelers.
The average age of an adventure tourist in America is 37.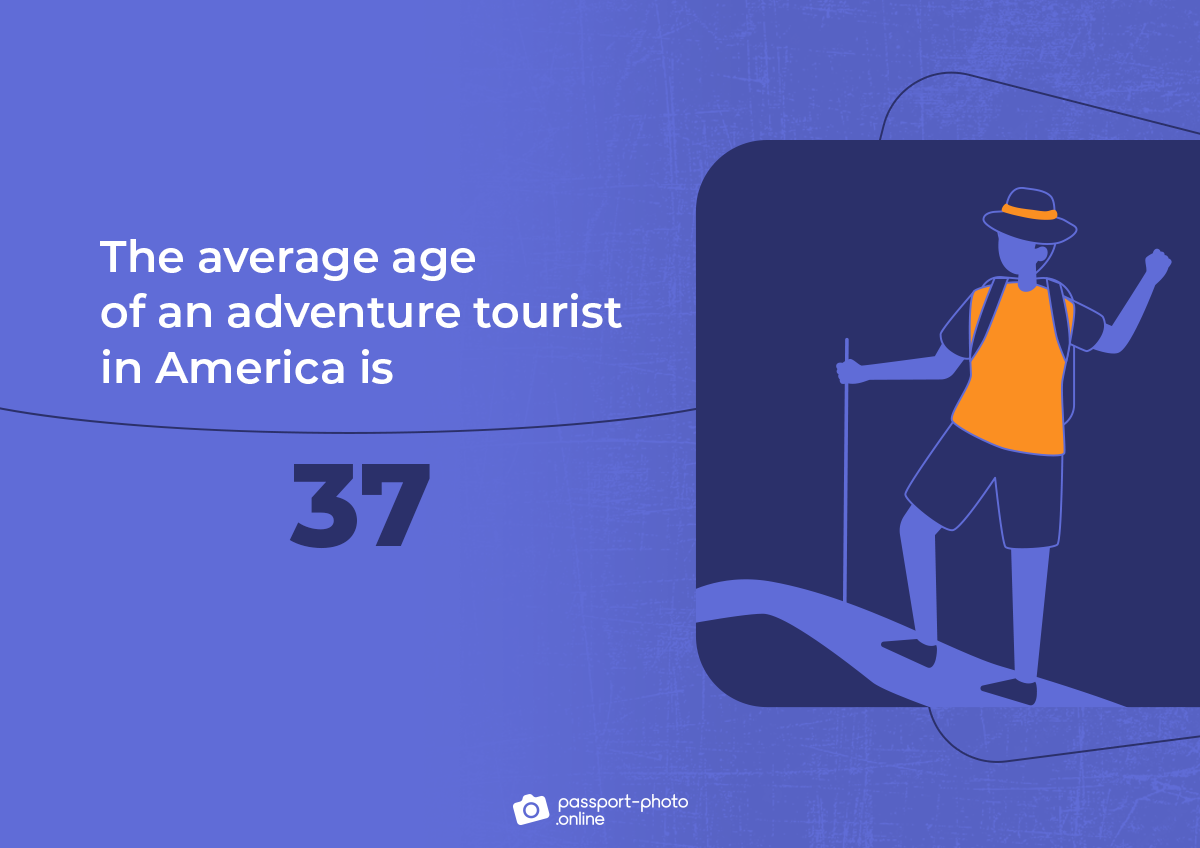 Females make up 46% of outdoor travelers in the US.
The average annual income of an adventure tourist in the US is $70K.
34% of adventure travelers do 52+ outings per year.
Causal outdoorers who do 1–3 outings yearly make up 33% of US adventure tourists.
Americans with some college education make up 60% of US adventure travelers.
| Top Soft Adventure Activities in the US | Share of Americans Who Engaged in Them (in 2021) |
| --- | --- |
| Running | 19% |
| Hiking | 18% |
| Fishing | 16% |
| Biking | 15% |
| Camping | 14% |
Whites make up the majority (72%) of adventure enthusiasts in the US, followed by Hispanics (11%), Blacks (9%), and Asians (5%).
Hiking is the most popular activity among Whites, exercised by 22% of white Americans.
Running is the most popular outdoor sport among Asians (24%), Hispanics (21%), and Blacks (15%).
Asians are the most outdoor-active ethnic group in North America, with 58% engaging in adventure tourism, followed by Whites (56%) and Hispanics (51%).
30% of children under 17 love biking, and 26% enjoy camping.
78% of people say that being physically active outside is their key motivation to adventure travel.
69% of adventure tourists enjoy interacting with nature.
Traveling to an outdoor environment is the 3rd most popular reason to engage in adventure tourism, as mentioned by 66% of outdoorers.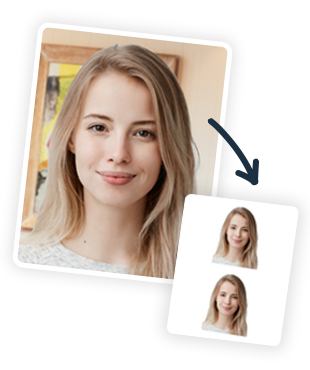 Looking for passport photos? Discover more information:
Most Popular Destinations for Adventure Travel
Europe hosts 100M adventure trips annually.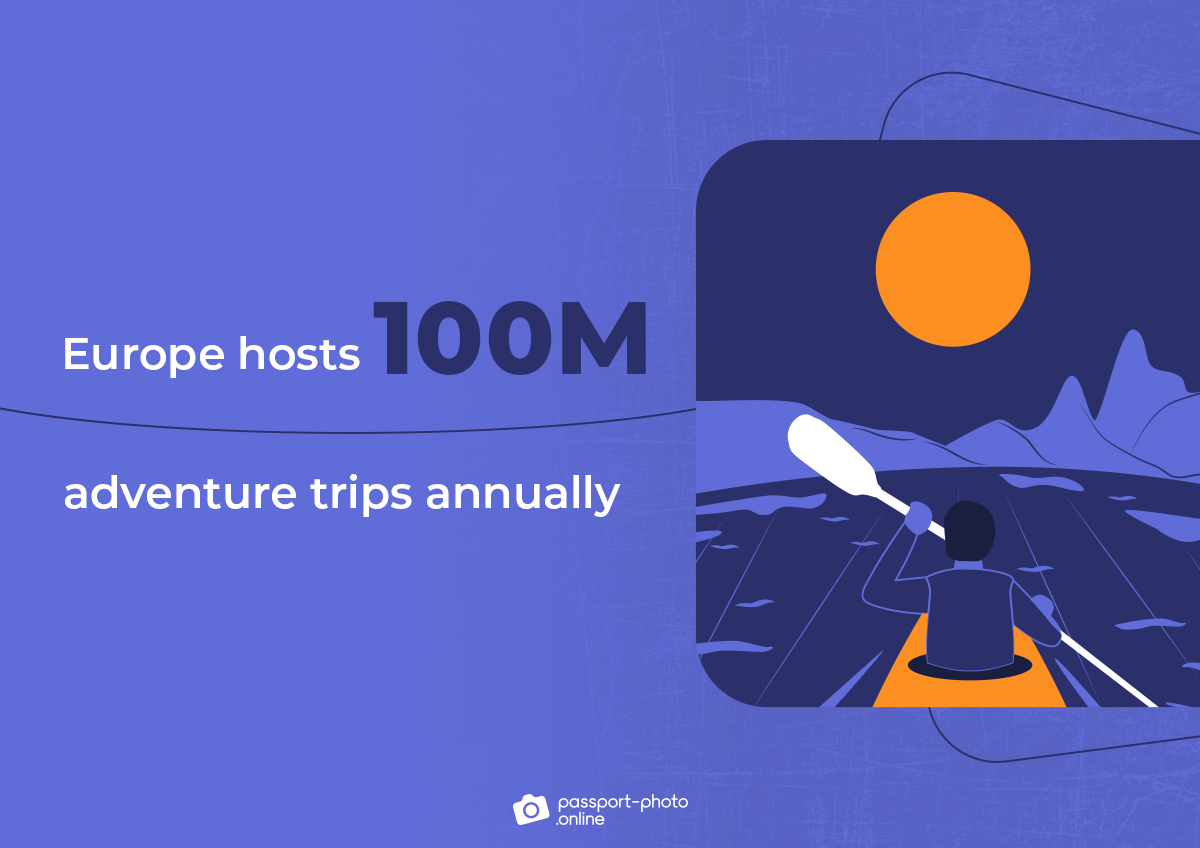 The Old World accounted for 40% of adventure tourism revenue in 2021.
28% of adventure tourism companies are headquartered in North America, Europe (21%), and South America (18%).
Europe attracts 49% of adventure tourists. Central America comes second with a 20% clientele share, followed by North America (14%).
Most popular adventure tourism activities globally:
| Region | #1 Activity | #2 Activity | #3 Activity |
| --- | --- | --- | --- |
| North America | Cycling | Wildlife Viewing | Hiking |
| South America | Hiking | Cuisine Tasting | Cycling |
| Africa | Archeology | Survival Training | Rafting |
| Europe | Cycling | Culinary | Hiking |
| Asia | Culture Sampling/Exploring | Hiking | Cycling |
The United States (18%), Italy (9%), and Tanzania (7%) were the top destinations for adventure tourists in 2021.
Adventure Tourism Market
The adventure tourism market was worth $282B globally in 2021, down from $800B+ in 2019.
The adventure tourism market was valued at $42B in the US in 2021.
With a year-over-year growth rate of over 15%, the global adventurous tourism market may reach over $1T by 2030.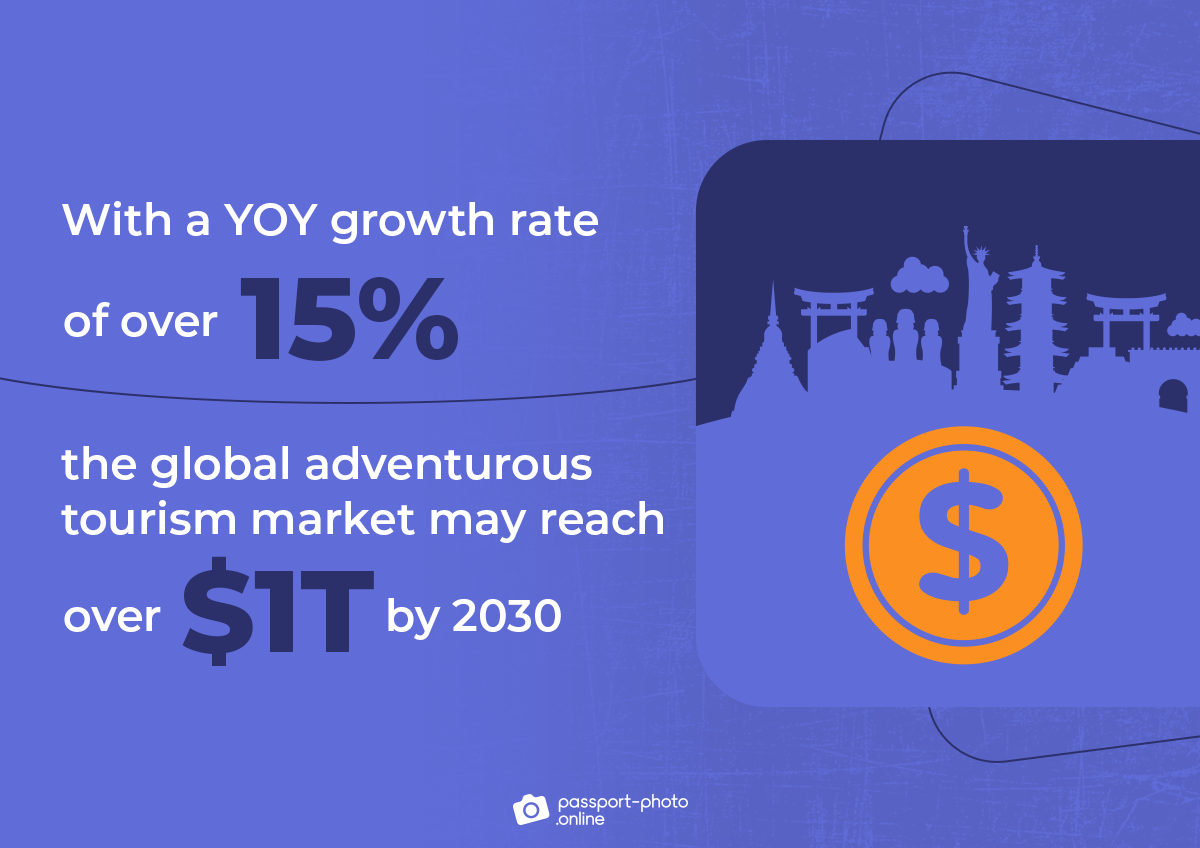 Europe has the highest adventure tourism market share of 40%, followed by the Asia-Pacific region (30%) and North America (~20%).
COVID-19 vs. Adventure Tourism
COVID-19 resulted in a 93% drop in adventurous tourism revenues worldwide.
70% of adventure tourism companies in 2021 employed up to 10 people. For comparison, that number was around 40% in 2019.
Only 2% of adventure tourism companies had 100+ employees in 2021, down from 10% in 2019.
81% of adventure tourism operators experienced revenue drops in 2021.
About eight in 10 adventure travel operators expected their revenues to go up in 2022 compared to 2021.
30% of adventure tourism companies made less than $50K in 2021. The share of below 50K earners grew three times from 2019.
Only 1% of adventure tourism businesses earned $10M+ in 2021, down from 10% in 2019.
An adventure tourism organization's average number of clients in 2021 was 1.3K, a 65% decrease from 2019.
Every one in three adventure tourism companies wanted to take a loan in 2022 to keep the business afloat.
79% of adventure tourism operators introduced flexible cancellation policies in response to the pandemic-induced customer drop.
The adventure tourism segment saw a 1.4x increase in clients from 2020 to 2021. That's still 65% less compared to 2019.
Over 40% of adventure tourism operators indicated that travelers aged 50+ were their primary focus in 2022.
Over half of adventure tourism companies targeted specific genders in their marketing campaigns—37% focused on women and 16% on men.
Word of mouth is the best strategy to attract new adventure travelers, according to 68% of businesses.
Stacking It All Up
There you have it.
A comprehensive list of adventure travel statistics, facts, and trends to give you a behind-the-scenes look.
Are there any other stats or facts you'd like to see?
Let us know in the comments!
FAQ
How many people engage in adventure tourism in the US?
Over 200M people globally engaged in adventure tourism in 2022. When it comes to North America specifically, that number stands at ~70M.
What's the world's #1 destination for adventure tourism?
Europe generated over 40% of adventure tourism traffic in 2022. Countries-wise, the US leads the way with 18% of visitors, followed by Italy (9%) and Tanzania (7%).
Who are the main players in the adventure tourism business?
Key players in adventure tourism include G Adventures, Discovery Nomads, and Tui Group. That said, giants that earn more than $10M annually make up just 1% of the segment.
What are adventure tourism activities?
Adventure travel activities range from light ones, like wildlife viewing or cuisine tasting, to adrenaline-sparking ones, such as parachuting or cave-diving. The most popular adventure tourism activities in the US are running (19%), hiking (18%), and fishing (16%).
How big is the adventure tourism industry?
Adventure tourism was worth over $280B in 2021, down from $800B in 2019 (before COVID-19). However, adventure tourism is forecast to get back on track and be worth over $1T by 2030.
Where is adventure tourism most popular?
Europe is the most popular adventure tourism destination. It has 49% of the market share and makes 40% of the revenue.
What's adventure travel?
Adventure travel is an outdoor activity that combines exploration, travel, and physically-challenging activities. The most popular activities are hiking, cycling, camping and fishing. 
What's hard adventure tourism?
Hard adventure tourism involves risky, adrenaline-sparking activities, such as rock climbing, cave-diving, or parachute jumping. These activities typically require training and are popular among thrill seekers.
What's soft adventure tourism?
Soft adventure tourism refers to relaxing and family-friendly activities like hiking, camping, or cycling. It usually doesn't require training and can be enjoyed by people of all ages. 
Fair Use Statement
Did you like our infographics? If so, feel free to share them with your audience. Just remember to mention the source and link back to this page.
Sources
Adventure Travel Trade Association, "Diversity in Adventure Travel Report: US. Travelers of Color"

Adventure Travel Trade Association, "Adventure Travel Industry Snapshot"

Adventure Travel Trade Association, "Creating, Communicating, and Connecting: Technology in Adventure Travel"

Grand View Research, "Adventure Tourism"

Outdoor Foundation, "2022 Outdoor Participation Trends Report"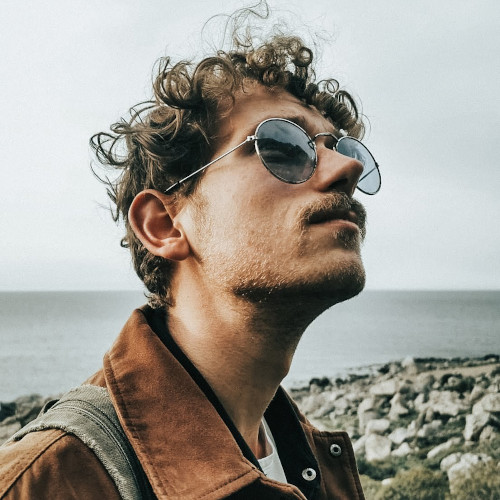 Adam is an SEO & Digital PR writer with a child's curiosity about the surrounding world. His superpower to dig out juicy facts got him citations in Forbes, Social Media Today, and 90+ other news outlets. Adam enjoys snapping pictures and won the national Huawei Next Image Award.