Let's be realistic:
It's hard to make international travel plans while we're facing geopolitical tensions, high inflation, and escalating airfares.
Luckily, you can still recharge your batteries if you decide to explore America.
Here's what's great about traveling domestically:
You don't need a vaccine, testing, or to go into quarantine whether you fly, drive or go by rail.
There's no airport dash, currency exchange, or roaming hassle.
You won't break the bank.
The question is—where should you go?
At Passport Photo Online, we've compared 50 US states across five key metrics: cost of living, entertainment & recreation, nightlife, weather, and crime to make choosing a state to visit a breeze.
Keep scrolling to see our ranking.
Table of Contents
Best and Worst Places to Visit: All 50 States, Ranked

As you can see, Illinois turned out to be the best state to visit in 2022, followed by Texas and Florida.
The reasons?
For one, Illinois is quite affordable (particularly if you compare it to Hawaii). So, things like accommodation booking shouldn't make a hole in your pocket.
Two, it brims with entertainment, recreation, and nightlife opportunities per capita for a jolly good time, ranking fifth and third respectively for said metrics.
Here are also a few fun facts about Illinois that might help tip the scales in its favor:
The first McDonald's was built in Des Plaines, IL.
Twinkies were first invented in River Forest, IL, in 1930.
Illinois is the largest producer of pumpkins in the country.
How to Pick Your Best State to Visit (According to Travel Experts)
Now—
If you're still undecided, here's some advice from travel experts on how to choose a state to visit in the USA that's perfect for you, how to prep for it, and how you can make the most of your trip:
Picking a destination
"When choosing a state to visit in America, decide what type of experience you want. For instance, do you want adventure or are you up for a chill vacation without too many activities? How far from your home are you ready to go? How big is your budget? These are just a few questions to ask yourself", says Torben Lonne, a diver and the co-founder & chief editor at DiveIn.
He also adds, "If you have kids, ensure the destination has plenty of attractions to keep everyone occupied. Sometimes these locations don't have to be too popular—a nice, chill city is enough to make you happy and relaxed. Also, always pay attention to the combination of local climate and the current season. The last thing you need is to miss the right time to visit a place."
Gearing up
"The best way to prepare for a domestic trip is to book everything in advance. Hotels, museum tickets, and tour guides should all be purchased ahead of time to save you from the last-minute hassle. Booking in advance can also help you grab a good deal or discount", says Kyle Kroeger, a professional traveler and the founder of Via Travelers.
Kyle also adds that his top pick for a domestic destination is California (San Diego), which took sixth place in our ranking.
He explains, "There's something for every taste and budget near San Diego, from oceanview hideaways to day trips, wine tasting, and family beach resorts. You can take a romantic journey to one of the inns overlooking the dramatic California coastline or take your little ones for a fun beach day. Laguna Beach, Carlsbad, Santa Barbara, and Newport Beach are all popular day getaways from San Diego, California."
Getting the most out of your local trip
David Angotti, the founder of SmokyMountains, suggests, "Find things around you that you normally wouldn't do. Go to an amusement park, try ziplining, check out a new restaurant you've wanted to try, or take a town tour. The key to enjoying a domestic trip is to make it feel like a vacation without having to travel too far."
David's favorite state to visit in 2022 is Tennessee, ranking 18th on our list. He says, "Tennessee has an array of options when it comes to exciting cities. The great thing is they're all within driving distance from each other. Hike one of the hundreds of trails in the Smoky Mountains, enjoy the city life in Nashville only a couple of hours away from Gatlinburg, and get your fill of bourbon city blues and BBQ in Memphis."
Like this article and want to know more? Check these out:
Fair Use Statement
Did you like our ranking? If so, feel free to share it with your audience. Just remember to mention the source and link back to this page.
Methodology
To put together this ranking, Passport Photo Online compared 50 states across five key metrics: cost of living, entertainment & recreation, nightlife, weather, and crime.
Here's how we arrived at our findings:
Cost of living: calculated using the 2021 cost of living index from the Council for Community & Economic Research.
Entertainment & recreation, and nightlife: calculated using WalletHub's 2021 ranking on America's most fun states, which compared 50 states across two said categories and evaluated them across 26 key metrics to see which state had the highest number of entertainment & recreation and nightlife opportunities per capita.
Weather: calculated using USA.com's average daily temperature data for each state.
Crime: calculated using USA.com's crime index value per state.
We acknowledge that there's plenty of subjectivity involved when choosing a state to visit in North America. For instance, if you have friends who live in Hawaii and are happy to share their place, the cost of living is likely not a priority for you. That's why we also provided advice from travel experts on choosing your best state to visit.
Sources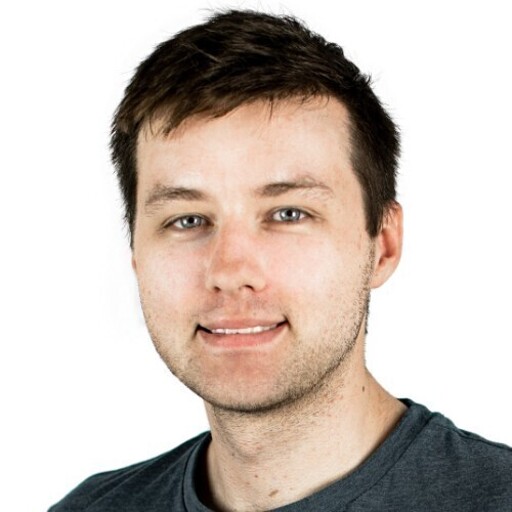 Max Woolf is a writer and travel lover at Passport-Photo.Online. His insights, advice, and commentary have been featured in Forbes, Inc., Business Insider, Fast Company, Entrepreneur, MSN, NBC, Yahoo, USA Today, Fox News, AOL, The Ladders, TechRepublic, Reader's Digest, Glassdoor, Stanford, G2, and 200+ other outlets.