Burnout isn't an excuse for not delivering that picky Millennials came up with.
It's a recognized medical condition that affects 77% of employees. That means seven in 10 of your coworkers have experienced, are experiencing, or will experience burnout.
So—
We've decided to compile a roundup of the most recent and valuable employee burnout statistics from 24 independent sources to help you stay on top of this pressing workplace issue.
List of Burnout Stats, Facts, and Trends
Top 10 Burnout Statistics and Facts to Know in 2023
Burnout affects about 70% of employees.
The hospitality sector has the highest burnout rate of 80%.
Millennials are the most burned-out generation, with 59% experiencing some symptoms of burnout.
Gen Zers burn out much faster than any other generation: they went from 47 to 58% in just a year.
Burned-out employees are over 50% more likely to seek a new job.
36% of employees admit their organizations are doing nothing to prevent burnout.
Money doesn't cure burnout: there's only a 6% difference in burnout rates between employees earning $100K and $30K.
Flexibility can decrease burnout by 50%.
Leadership assistance can lower burnout by over 30%.
Ethical, transactional, and transformational leadership styles can help prevent burnout.
---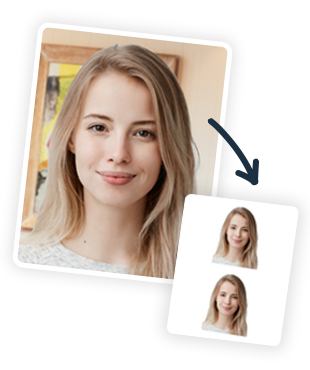 Looking for passport photos? Discover more information:
What's Job Burnout?
Burnout is a psychological phenomenon considered in three dimensions: (a) emotional exhaustion, (b) cynicism or depersonalization, and (c) reduced personal accomplishments.
There's a strong correlation of 0.5 between burnout, depression, and anxiety.
62% of all employees feel mentally and physically exhausted after work (emotional exhaustion).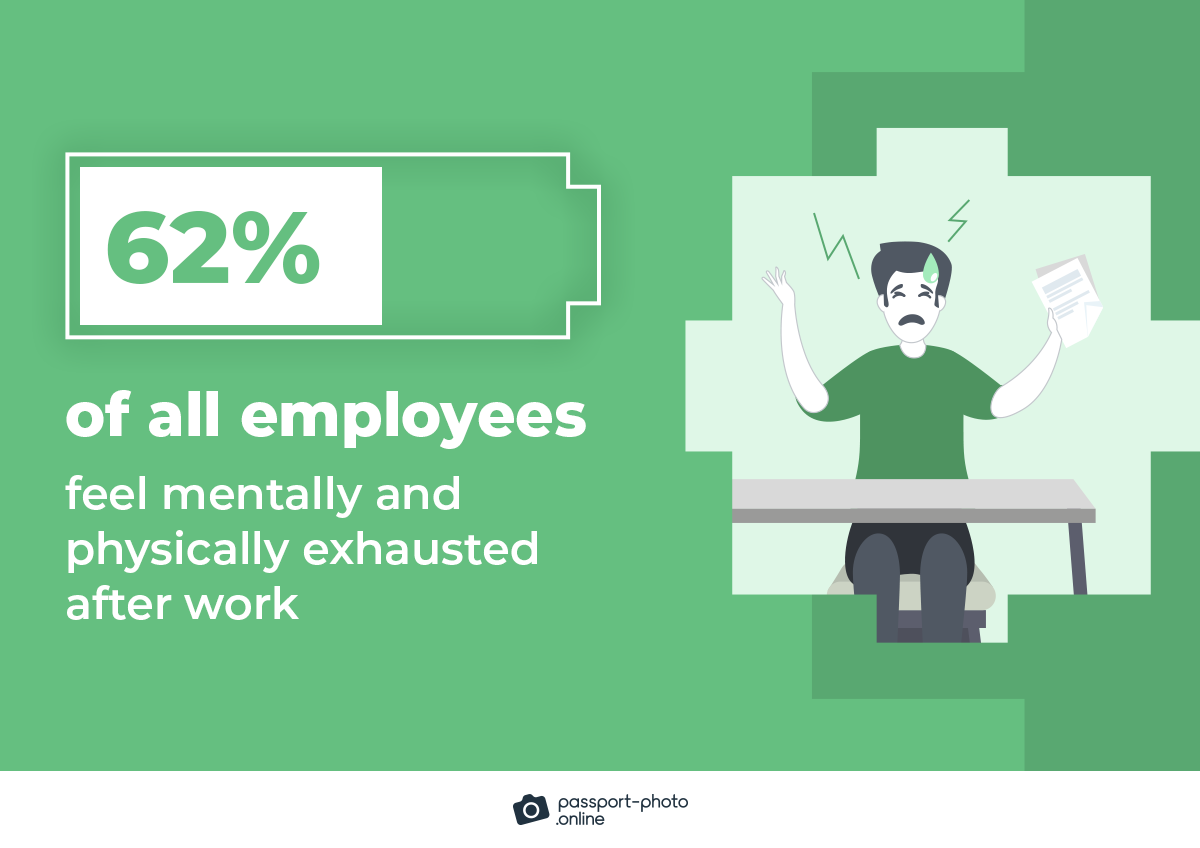 Every nine in 10 workers admit that stress or frustration can impact their work quality (reduced personal accomplishments).
43% of workers grow less engaged with time, and 27% see no meaning in what they do (cynicism).
Burnout negatively impacts 83% of workers' personal relationships.
Over 60% of people passionate about their job have experienced burnout.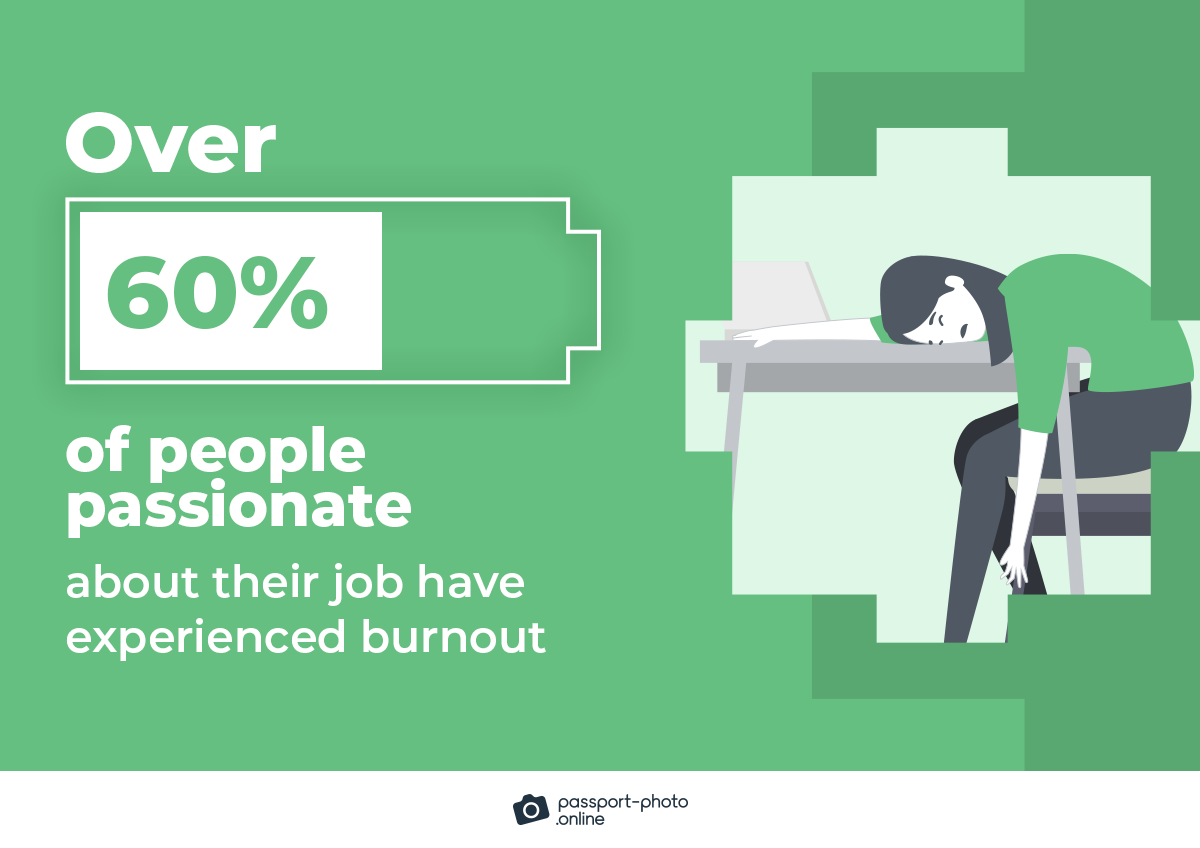 How Common Is Burnout?
| Industries with the Highest Burnout Rates | Share |
| --- | --- |
| Hospitality | 80% |
| Manufacturing | 77% |
| Health care | 77% |
| Education | 76% |
| Retail | 75% |
| Marketing | 70% |
| Public administration | 67% |
| Arts | 66% |
| Legal | 65% |
| Finance | 65% |
| IT services | 64% |
| Technology | 60% |
Millennials (59%) are the most prone to burnout. In contrast, Baby Boomers (31%) are the least likely cohort to experience it.
While only 53% of Millennials felt burned out in 2020, that number jumped to 59% in 2021.
25 in 30 companies have an employee burnout rate of over 50%.
Only 15% of organizations have a burnout level below 50%.
A quarter of employees experience burnout at work very often or always.
Almost 50% of workers experience burnout sometimes.
Seven in 10 employees felt burned out in 2022.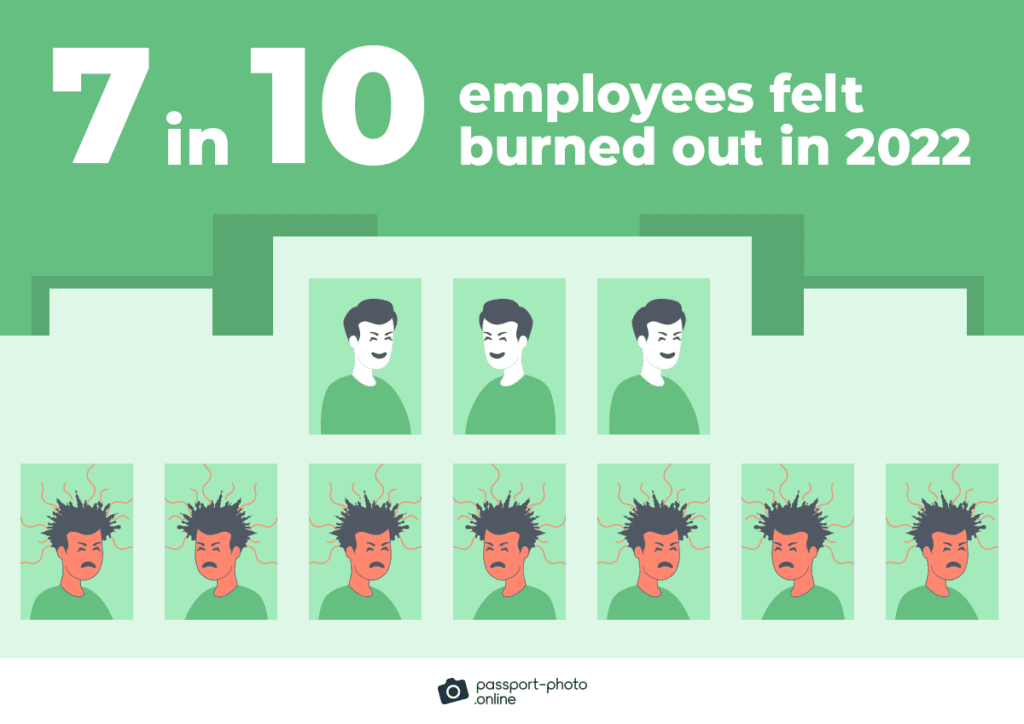 69% of women and 56% of men feel chronically exhausted.
Nearly half of US workers decided to quit because of burnout.
Burnout Drivers
| Leadership Styles Found to Correlate with Burnout | Correlation |
| --- | --- |
| Ethical | Negative |
| Transformational | Negative |
| Transactional | Negative |
| Passive | Positive |
Common drivers of burnout:
– Lack of role clarity or consistency
– No support from coworkers or managers
– Unrealistic deadlines or pressure to meet goals
– Repetitiveness
– Fear of punishment
– Work overload
– Corporate psychopathy
How Burnout Affects Workplaces
60% of workers who experience burnout are more likely to take a day off.
46% of HR professionals say burnout makes up almost half of their annual turnover.
The chronic sense of exhaustion associated with burnout can lead to depression and other disorders.
60% of workers who experience burnout feel physically and emotionally exhausted after work.
Mental health issues and workplace stress cost the US economy ~$500B annually.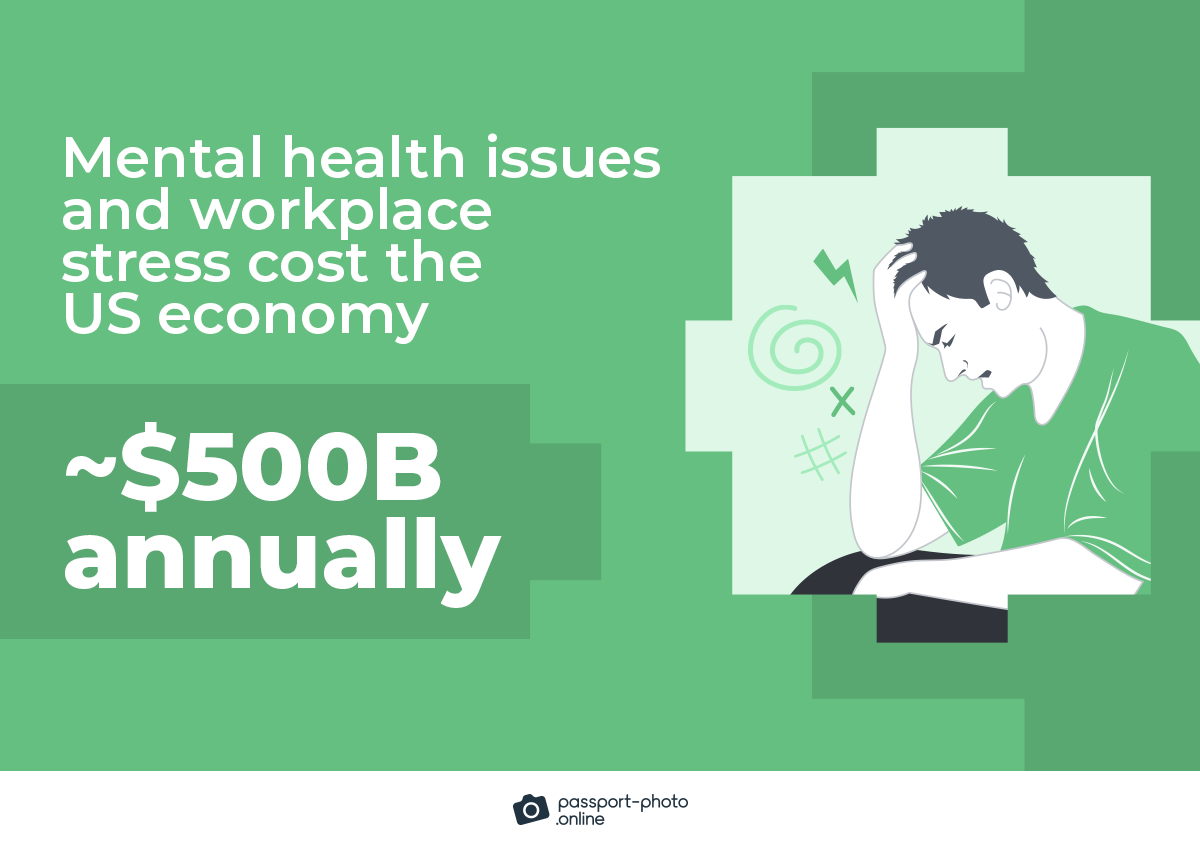 51% of employees would perform better if not for burnout stimuli (e.g., lack of support, stress, work overload, poor role clarity).
Depression (a possible burnout outcome) can cost companies $51B in lowered productivity alone.
How to Cope with Burnout
Only 21% of workers can openly converse with HR about burnout.
Managers have the highest impact on preventing and coping with burnout.
Only 20% of employees say they are managed in a way that motivates them to do a better job.
Having an ally at work can lower the risk of burnout by 40%.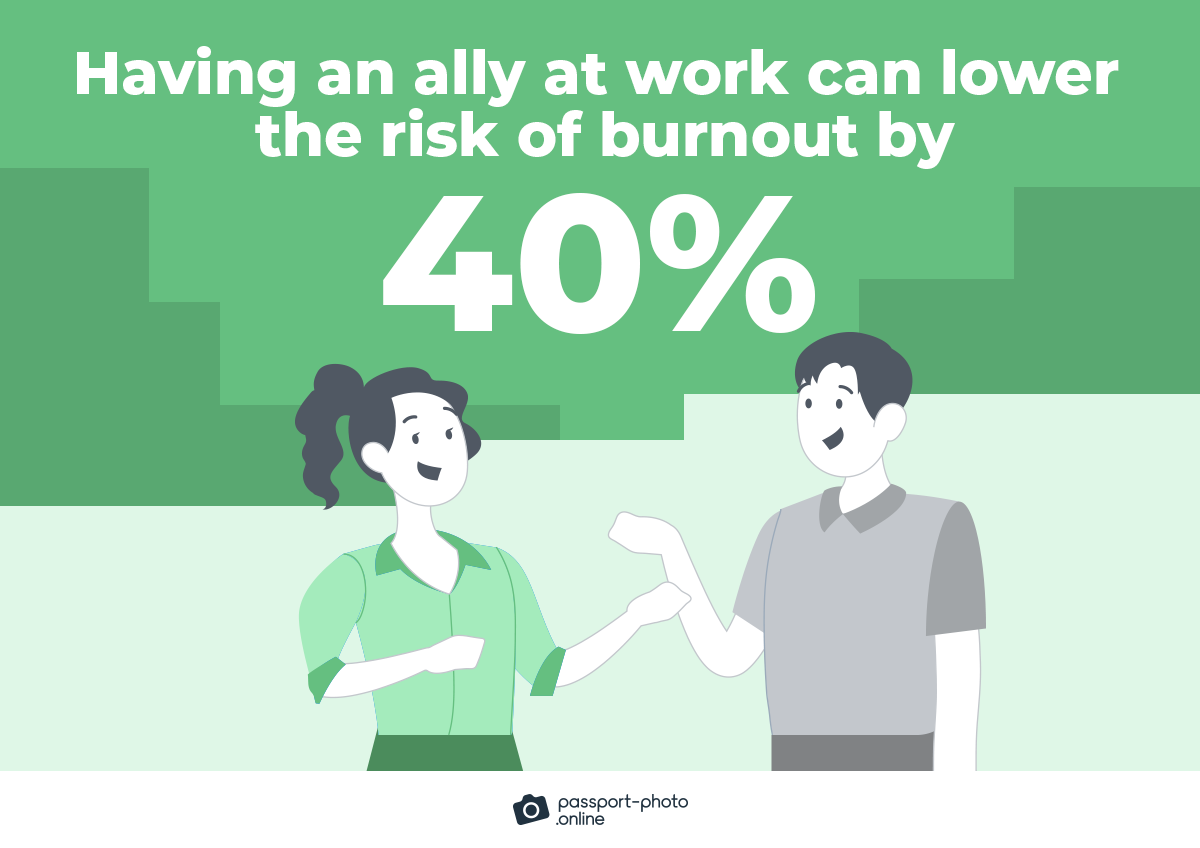 Clarity and consistency in the workplace decrease burnout rates, whereas constraints and consequences likely trigger burnout symptoms.
60% of employees consider doing what they do best essential at work.
53% of employees believe having a job that lets them maintain a healthy work-life balance is crucial.
About 50% of employees are willing to leave for a more flexible job.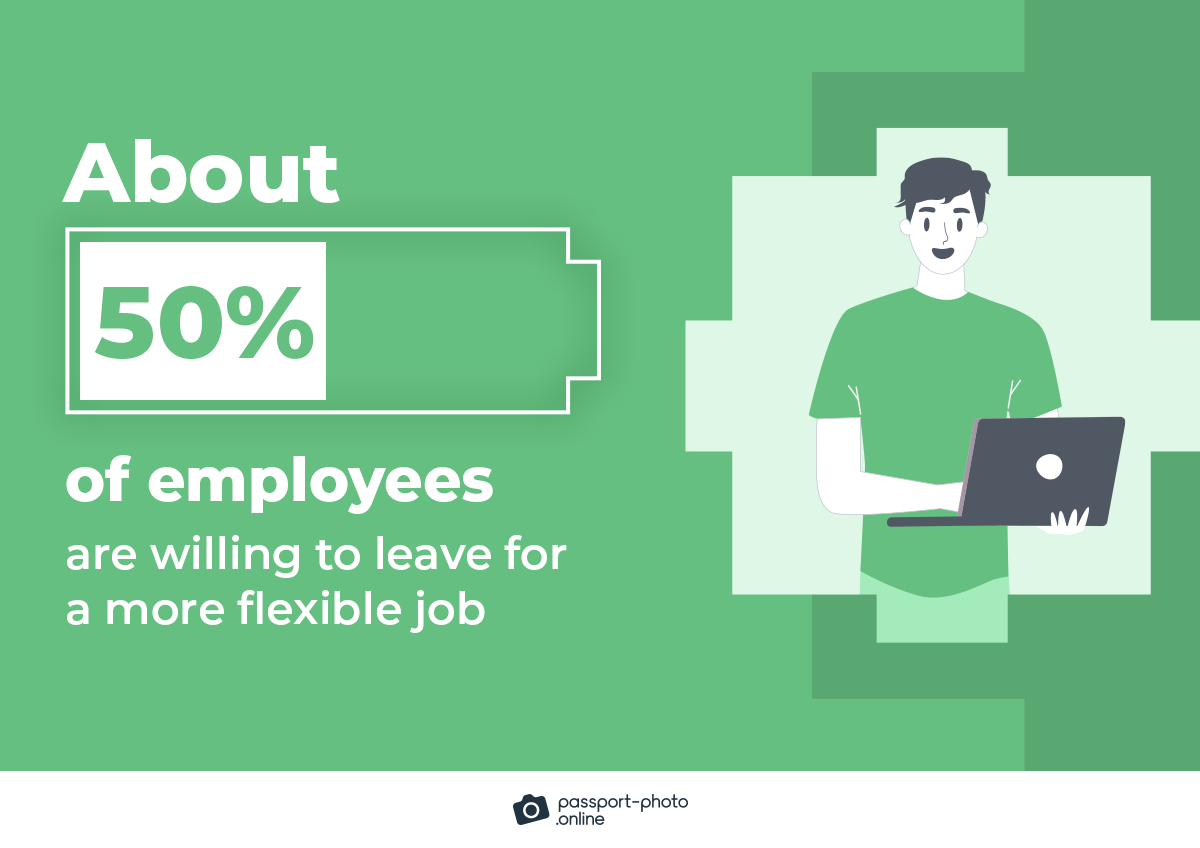 Over 40% of workers believe employers should encourage day offs and mental health training (e.g., therapy, yoga, meditation) to reduce burnout.
Stacking It All Up
There you have it:
A list of stats, facts, and trends about burnout we've fished out from peer-reviewed scientific sources and studies conducted by the greatest corporations.
Is there anything specific you'd like to know about burnout? Let us know in the comments.
FAQ
How common is burnout?
Burnout may affect anywhere from 50 to 76% of employees. It also differs from niche to niche, affecting teachers and physicians more commonly.
What's the most stressful industry?
The sector with the highest burnout rate is hospitality at 80%. It's followed by manufacturing (77%), health care (77%), and education (76%).
What profession has the highest burnout rate?
According to Gallup's study of 12,319 full-time employees in the US, 52% of teachers "very often" or "always" feel burned out at work, far surpassing all other occupations in the country.
What percentage of people suffer from burnout?
According to Deloitte's research, the percentage of employees suffering from burnout can be as high as 76%. That's about 124M people in the American workforce feeling overwhelmed and exhausted.
Is employee burnout on the rise?
Burnout is becoming increasingly prevalent. Studies show a ~5–9% year-over-year increase in burnout rates nationally, yet 36% of employees claim their organizations are doing nothing to prevent burnout.
Why are employees experiencing burnout?
The most common reasons employees are experiencing burnout are (a) a lack of role clarity or consistency, (b) no support from coworkers or managers, and (c) unrealistic deadlines or pressure to meet goals.
Fair Use Statement
Did you like our infographics? If so, feel free to share them with your audience. Just remember to mention the source and link back to this page.
Sources
Blanding M., "National Health Costs Could Decrease If Managers Reduce Work Stress" 

Blind, "Close to 60 Percent of Surveyed Tech Workers Are Burnt Out" 

Cole M., Walter F., Bedeian A., O'Boyle E., "Job Burnout and Employee Engagement. Journal of Management"

Deloitte, "Workplace Burnout Survey"

Eagle Hill Consulting, "COVID-19 and Employee Burnout: Maintaining Focus, Productivity, and Engagement"

Elflein J., "Burnout Among US Employees Pre-COVID Jan. 2020 vs Feb. 2021, by Generation"

FlexJobs, "Mental Health America Survey: Mental Health in the Workplace"

Frögli E., Rudman A., Lövgren M., Gustavsson P., "Problems with Task Mastery, Social Acceptance, and Role Clarity Explain Nurses' Symptoms of Burnout during the First Professional Years: A Longitudinal Study"

Gallup, "State of the American Workplace Report"

García-Arroyo J., Moncayo I., García A., Segovia A., "Understanding the Relationship between Situational Strength and Burnout: A Multi-Sample Analysis" 

Glass D., McKnight J., "Perceived Control, Depressive Symptomatology, and Professional Burnout: A Review of the Evidence"

Kim H., Stoner M., "Burnout and Turnover Intention among Social Workers: Effects of Role Stress, Job Autonomy and Social Support. Administration in Social Work"

Koutsimani P., Montgomery A., Georganta K., "The Relationship between Burnout, Depression, and Anxiety: A Systematic Review and Meta-Analysis"

Leonhardt M., "The Great Resignation Is Sparking Fears of a 'Great Burnout' That Could Cripple America's Workforce" 

Maslach C., Leiter M., Schaufeli W., "Burnout: 35 Years of Research and Practice" 

Mental Health America, "Depression in the Workplace"

Messias E., Flynn V., "THe Tired, Retired, and Recovered Physician: Professional Burnout versus Major Depressive Disorder"

Oyewunmi A., Akinnusi D., Oyewunmi O., "Of Predators and Preys: Corporate Psychopathy and Employee Burnout as Parallels" 

Szmigiera M., "Industries with the Highest Employee Burnout Rate Worldwide 2019"

Vullinghs J., De Hoogh A., Den Hartog D., Boon C., "Ethical and Passive Leadership and Their Joint Relationships with Burnout via Role Clarity and Role Overload" 

Wigert B., Agrawal S., "Employee Burnout, Part 1: The 5 Main Causes"

Wigert B., Agrawal S., "Employee Burnout, Part 3: How Organizations Can Stop Burnout" 

Yerbo, "The State of Burnout in Tech 2022"

Zopiatis A., Constanti P., "Leadership Styles and Burnout: Is There an Association?"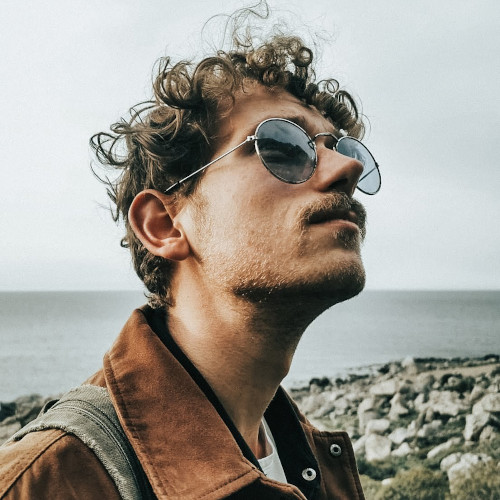 Adam is an SEO & Digital PR writer with a child's curiosity about the surrounding world. His superpower to dig out juicy facts got him citations in Forbes, Social Media Today, and 90+ other news outlets. Adam enjoys snapping pictures and won the national Huawei Next Image Award.