The perks of solo travel are plentiful.
For one, you get to choose your route and places to visit without having to adjust to your companions' needs and wants.
Two, you'll be much more likely to interact with locals and make new friends because you don't have to stick to your group.
So—
At Passport Photo Online, we've made a ranking of the best and worst (most populous) American cities to take a solo trip in 2022 based on four key metrics:
Affordability
Entertainment
Weather
State vaccination rate
Table of Contents
Best and Worst US Cities to Take a Solo Trip in 2022: 50 Most Populous Destinations, Ranked

As you can tell, Las Vegas turned out to be the best city in the US for a solo trip in 2022, followed by Tucson and San Antonio, based on our findings. Oakland, on the other hand, took last place due to its lack of affordability and poor scores on entertainment and weather.
So—
What makes Las Vegas so appealing for solo travelers?
Affordability is one big selling point, especially if you compare it to San Francisco or New York. Another strong point is the weather, with temperatures in July reaching around 91°F on average.
But most importantly, Las Vegas brims with R&R opportunities. It has more festivals, restaurants, bars, and dance clubs per capita than any other city on the list.
Now, if you're aren't convinced yet, here are also three fun facts about Las Vegas, which may help tip the scales in its favor:
Over 41M people visit Las Vegas yearly.
Las Vegas is considered one of the top 10 destinations in the US for great food.
Thanks to its countless lights, Las Vegas is regarded as the brightest spot on Earth.
Like this article and want to know more? Check these out:
How to Pick Your Best City in America for a Solo Trip (According to Travel Experts)
If you don't feel like climbing the Stratosphere—the US tallest observation tower in Las Vegas—that's fine.
We've reached out to several travel experts and asked them to share tips on choosing a city for a solo trip, how to prep for it, and how you can make the most of your trip.
Picking a destination
David Angotti, CEO of HawaiianIslands.com, says you can't beat Hawaii if you're traveling solo. He explains, "Hawaii is a great destination for multiple types of travel. Depending on what you're looking for, different islands offer different benefits."
He continues, "Maui is great for solo travelers who want a beach vacation along with outdoor activities like swimming and hiking. Oahu, on the other hand, is perfect if you're more interested in nightlife. Kauai is best for those looking for adventure, and Molokini is great for solo travelers who are just looking to relax and recoup in the warm weather."
Gearing up
"When you're on your own, the world is your oyster. You can go wherever you want and do whatever you please", says Katarzyna Żyła from Evisa Express.
One of the solo travel tips Katarzyna shared is traveling light.
She says, "There's nothing worse than traveling with heavy luggage or lugging around an overweight bag. When traveling solo, it's even more important to travel light because you don't have anyone to take up the slack. Think about what you actually need and cut the rest. If something doesn't make your final list, just leave it home."
Getting the most out of your solo trip
"As a solo female traveler, I often consider the safety aspect," says Brittany Merriman, a certified independent travel agent, and travel blogger at BonVoyageBrittany.
She explains, "While I never shy away from doing things on my own, there are occasions where booking a group tour is just smart. To make the most out of a destination, I'll often research my trip ahead of time. I don't plan things down to the minute, but it's vital for me to know in advance the 'safe' areas of the city, the crime rates, where it's concentrated, and the local news (have there been a rash of break-ins?)
Brittany adds, "Once I know these details, I can start planning my trip! I'll often make the most of my time and make new friends by booking tours and excursions with others."
Fair Use Statement
Did you like our ranking? If so, feel free to share it with your audience. Just remember to mention the source and link back to this page.
Methodology
To construct this ranking, Passport Photo Online looked at several publicly-available datasets and compared 50 most populous American cities based on affordability (40%), entertainment (30%), historical weather data (20%), and vaccination rates by state (10%).
Here's how we arrived at our findings:
Affordability: calculated using Numbeo's cost of living plus rent index for North America.
Entertainment: calculated using WalletHub's 2021 ranking of America's most fun cities, which compared 150 most populous cities to see which one had the highest number of entertainment & recreation opportunities per capita, among others.
Weather: calculated using Weather Spark's data on each of the listed city's average monthly temperatures for July.
Vaccination rate by state (as of February 2022): calculated using Our World in Data's COVID-19 vaccination dataset.
Sources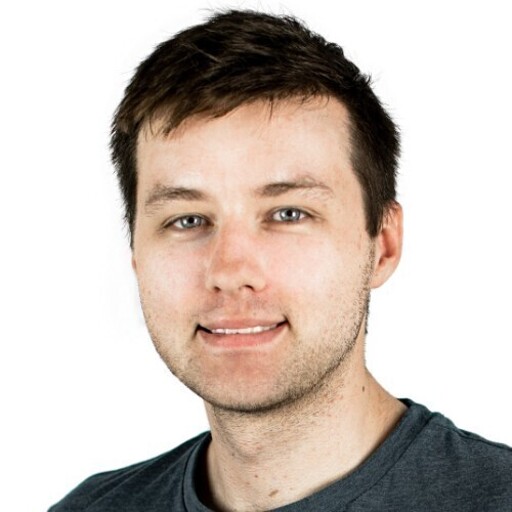 Max Woolf is a writer and travel lover at Passport-Photo.Online. His insights, advice, and commentary have been featured in Forbes, Inc., Business Insider, Fast Company, Entrepreneur, MSN, NBC, Yahoo, USA Today, Fox News, AOL, The Ladders, TechRepublic, Reader's Digest, Glassdoor, Stanford, G2, and 200+ other outlets.