Over 71% of US workers didn't use all of their PTO in 2022.
Whether it was because they had too much on their plate or couldn't find anyone to cover up for them, some employees just couldn't catch a break.
So—
It's no surprise that mixing business with pleasure has become a major trend recently.
In fact, according to our study, 67% of Americans went on workation in 2021, and another 94% planned to do it again in 2022.
Now, if you'd like to learn more about workations, you've come to the right place. At Passport Photo Online, we've scoured the depths of the internet to bring you a list of the most important and up-to-date workation statistics and facts out there.
Let's dive in.
Top 5 Workation Stats and Facts to Know in 2023
Over 90% of people are pleased with their last workation trip.
A workation typically lasts between one and two weeks.
Nearly 70% of US employees are less likely to quit after a workation.
90% of workationers say mixing business with fun boosted their productivity at work.
Eight in 10 employees claim taking a workation helped them cope with burnout.
General Workation Statistics
Nine in 10 US employees rate their most recent workation experience as positive or very positive.
94% of workers plan to go on workation in 2023.
65% of workationers have participated in or hosted work-related virtual meetings on a mobile device.
41% of remote workers want to do their job outside of home.
62% of remote employees consider the option to choose where to work their main job perk.
Youngsters aged 18–29 are the most likely demographic to take a workcation.
The most desired workation trip duration among employees (36%) is between one and two weeks, followed by 3–4 weeks (32%).
Just 10% of remote US employees workation for as long as 2+ months.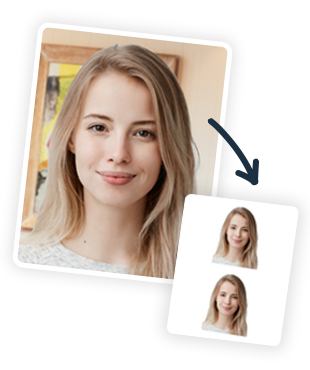 Looking for passport photos? Discover more information:
What Country Likes to Mix Business with Pleasure the Most?
74% of Thai workers wanted to workation in 2021. That's more than any other nation worldwide.
Seven in 10 countries that wish to workation the most are European.
The World's Most Popular Destinations for Workations
18% of US employees go abroad for a workation, with the UK being the most popular destination.
The most popular city for a workation globally is Bangkok.
| Most Popular Workation Cities (Globally) | Rank |
| --- | --- |
| Bangkok, Thailand | 1 |
| New Delhi, India | 2 |
| Lisbon, Portugal | 3 |
82% of American workers workationed domestically in 2021, with half opting for a city within their home state.
Lisbon is Europe's #1 workation destination.
| Most Popular Workation Cities (in Europe) | Rank |
| --- | --- |
| Lisbon, Portugal | 1 |
| Barcelona, Spain | 2 |
| Budapest, Hungary | 3 |
Workation Accommodation: What Matters the Most to Travelers?
When choosing a place to stay for a workation, Americans are equally likely to choose a hotel and a friend's home (30%).
Europeans chose to workation at a friend's or relative's place more than at hotels in 2021 (34% vs. 27%).
Thai workers are the keenest on staying with their relatives (46%) while workationing.
A reliable internet connection is the most important aspect (65%) for workationers when choosing accommodation. Other important factors include a suitable workspace (63%), online ratings (63%), and price (53%).
Only 15% of workationers find having a quiet place to hold meetings crucial when choosing accommodation.
The Benefits of Taking a Workation
Nearly 90% of US employees say taking a workation boosted their productivity.
81% of workers experienced a creativity spike after workationing.
84% of staffers who mix business with pleasure feel more satisfied in the workplace.
69% of employees claim they are less likely to quit after going on workation.
83% of workers think workationing helped them cope with burnout.
60% of employees believe they are more productive while on workation.
| Key Reasons to Workation | Share of Respondents Who Agree |
| --- | --- |
| Recharge mental batteries | 67% |
| Experience a sense of change | 62% |
| Get a chance to discover new places | 60% |
Over half of US workers (57%) take workations to escape the daily grind and enjoy some new scenery.
60% of employees go on workation to save up their PTO.
Learning a local language is a perk for 22% of workationers.
Workation Drawbacks
18% of workationers admit they feel lonely.
82% of US employees who've taken workations say food and drinks are their biggest expenses.
72% of Americans consider transportation their second most considerable expense while workationing, followed by housing (66%) and entertainment (64%).
| Top Workation Challenges | Share of Respondents Who Agree |
| --- | --- |
| Bearing higher living expenses | 71% |
| Maintaining a work-life balance | 56% |
| Acquiring visas/residence permits | 54% |
Stacking It All Up
There you have it.
A comprehensive list of workation statistics, facts, and trends to help you understand this trend.
If you'd like to learn even more about it, see our latest study titled "Why Workations Are All the Rave Study."
Take care!
FAQ
What's a workation?
The word "workation" comes from the words "work" and "vacation." It means taking a leisurely trip, which usually lasts between one and two weeks, while continuing to work remotely.
Where to find workations?
Globally, the most popular workation destination is Bangkok, Thailand. In Europe, Lisbon, Portugal takes the cake as the TOP place for a workation.
What to pack for workation?
If you plan to go on a workation, some tech essentials to pack include a pair of headphones, a laptop stand, and a power bank.
Fair Use Statement
Did you like our infographics? If so, feel free to share them with your audience. Just remember to mention the source and link back to this page.
Sources
Babbel, "Europe's Best Workation Destinations Revealed: Where Will You Choose To Go?"

Buffer, "State of Remote Work 2019"

Buffer, "State of Remote Work 2022"

PGI, "10 Stats on Workation Nation & The Virtual Workforce"

Qualtrics, "Here's Why Some Workers Don't Feel Rejuvenated after Taking Vacation"

Statista, "Leading Cities for Remote Working ("Workations") In Europe in 2021, by Holidu Index Score"

Statista, "Leading Cities for Remote Working ("Workations") Worldwide in 2021, by Holidu Index Score"

Statista, "Preferred Accommodation for a Workation in Selected Countries Worldwide during Summer 2021"

Statista, "Preferred Length of Trips Involving Work and Leisure for Remote Workers from the United States as of December 2021"

Statista, "Workation Intention in Selected Countries Worldwide during Summer 2021"

Woolf M., "Why Workations Are All the Rave [2022 Study]"

Workation, "Workation Facts & Figures"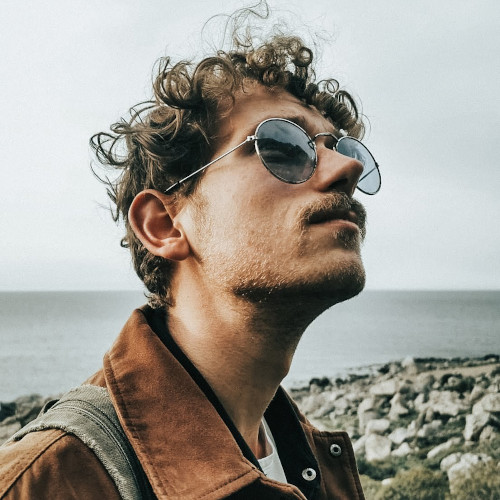 Adam is an SEO & Digital PR writer with a child's curiosity about the surrounding world. His superpower to dig out juicy facts got him citations in Forbes, Social Media Today, and 90+ other news outlets. Adam enjoys snapping pictures and won the national Huawei Next Image Award.