Canada is a particularly popular destination for British travellers. As of 2021, over 464,135 British-born people live there. That's not including the 724,000 British nationals who visit Canada for work, tourism or study every year.
British nationals in Canada may be entitled to British passports, which they must renew regularly.
This article will outline the procedure for Brits who need to renew their passports in Canada. Follow our simple process, and UK passport renewal in Canada will seem easy!
How to renew a UK passport in Canada
To get a British passport in Canada, applicants must complete an OS (overseas) application form instead of the traditional British passport form. The whole process is done online and handled by HM Passport Office.
As when applying for any other document, applicants must submit supporting documents:
AND
the old UK passport, for both identification and renewal purposes—the HM Passport Office can't renew a passport without seeing the old one first.
Applicants may need to provide additional supporting documents for their passport applications. It is, therefore, essential to follow the guidelines on the form carefully.
Processing applications takes around 7 (seven) weeks on average. That said, it is normal for the process to take at least 10 (ten) weeks. After a new passport arrives, all the supporting documentation will be returned separately, along with the old passport.
If the application was completed with no mistakes and the photo is correct, there should be no delay. However, any errors or extra required documentation will prolong the processing time.
For people who need to travel urgently, it may be possible to get an emergency travel document. These can help holders get home, where there will be less time pressure for a complete renewal.
British passport renewal fees in Canada
These are the passport fees for British passport renewals in Canada. All prices are as of 2022.
| | |
| --- | --- |
| Passport Type | Passport Fee |
| Standard 34-page Adult Passport | £86 |
| Standard 34-page Child Passport | £56 |
| Courier Fee | £19.86 |
Renewing an expired UK passport in Canada
In terms of passport renewal, it is best to begin the process with around 6 (six) months remaining on the current passport.
However, what should be done if a UK passport has expired while living in Canada?
For people who are planning any international travel, it's crucial to head to the nearest diplomatic mission as soon as possible. There, travellers can apply for emergency travel documents, which will help on the journey home.
But if someone plans on staying, they can go through the online passport renewal process as usual. Renewing expired British passports—up to 10 (ten) years after expiry—is conducted as if the holder had 6 (six) months left.
The United Kingdom has consulate generals in Montreal, Calgary, Toronto and Vancouver. Their addresses are as follows:
| | |
| --- | --- |
| Consulate-General | Address |
| Montreal | 2000 McGill College Avenue Suite 1940Montreal Quebec H3A 3H3Canada |
| Calgary | 2100-144 4 Ave SWCalgary Alberta T2P 3N4Canada |
| Toronto | 777 Bay St Suite 2800 Toronto Ontario M5G 2G2 Canada |
| Vancouver | 1111 Melville StreetSuite 800Vancouver British Columbia V6E 3V6Canada |
The UK High Commission is in Ottawa, which can be found at the following address:
80 Elgin Street
Ottawa
ON
K1P 5K7.
If the matter at hand is more urgent, applicants can contact the High Commission at +1 613 237-1530 (for local calls). However, if calling from outside Canada, then users should dial 020 7136 6857 .
Looking for more tips for your passport application? Look no further:
Renewing a child's UK passport in Canada
To renew a UK child's passport in Canada, Brits need to use the same process as adults. A parent must apply on their child's behalf, as only those under 16 (sixteen) qualify for a child passport.
Remember to provide current (35 x 45 mm) passport photos of the child. The OS application form can also be filled out online; thus, a child's passport photo must be:
digital
sized at least 600 pixels wide and 750 tall
no less than 50kb and no more than 10MB in file size.
Child passport photo requirements are about the same as for adults. However, some exceptions exist for infants, babies and children under 6 (six) years old.
Renewing a UK passport in Canada with Passport Photo Online
To ensure that there are no delays when renewing a British passport in Canada, applicants must have a photo that meets the requirements.
The best way to get this photo is to use an online passport photo maker app, such as Passport Photo Online. These apps can edit and crop the image to meet all of the official requirements.
1 million satisfied customers can't be wrong! Passport Photo Online can solve any problem when taking UK passport photos.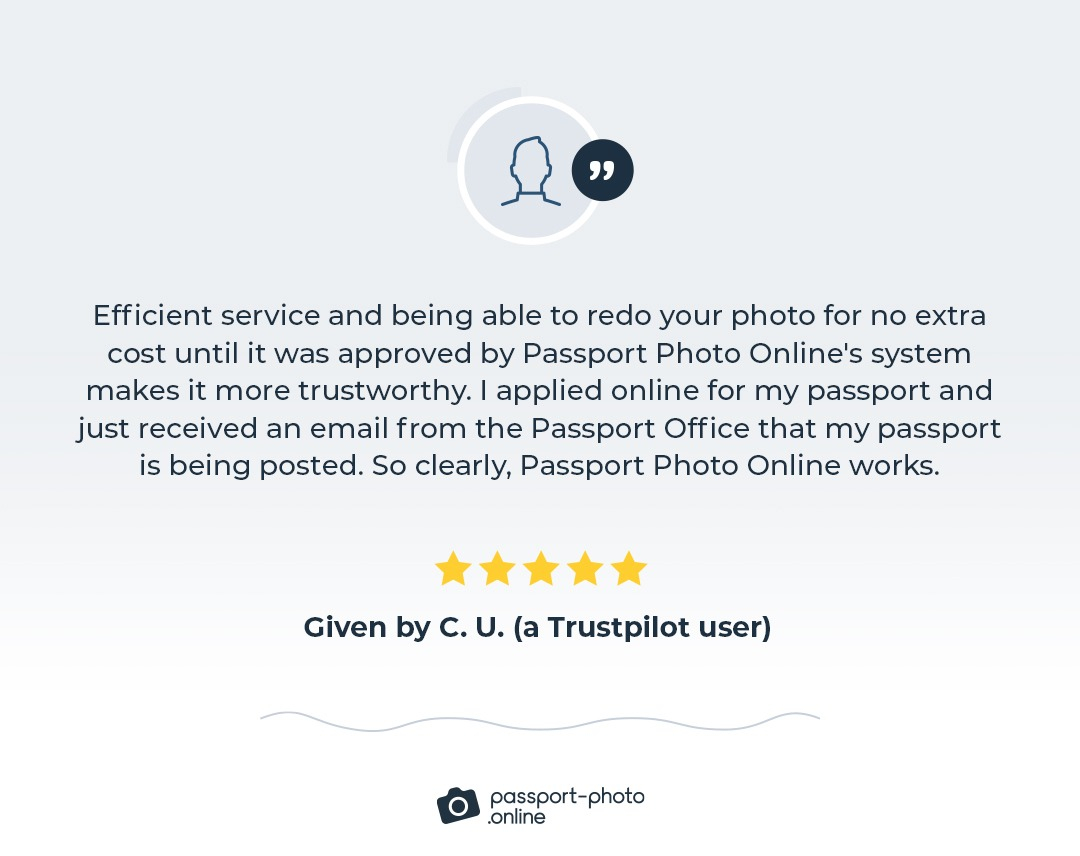 Living in Canada can make it time-consuming to find somewhere that takes passport photos in UK sizes. Passport Photo Online's internet-based tool can be used anywhere and 24/7, making it perfect for the job.
Sometimes, the first shot we take for a passport isn't one we want. Passport Photo Online offers every customer unlimited retries. We're not satisfied until our users are satisfied.
Getting a passport photo for a baby often presents its own unique complications. For example, babies can easily get distracted or upset–not ideal when in public. The solution? Use Passport Photo Online at home, where babies will be more comfortable.
On the rare occasions a passport photo we edited gets rejected, we pledge to refund double what the customer paid.
People can use this tool on the web or by downloading the application from the Apple App Store or the Google Play Store. After downloading the app, simply upload a photo, and our advanced AI technology will check it against all UK passport requirements.
Renew UK passport in Canada: FAQ
Now, we'll answer any remaining questions our readers may have about the UK passport renewal processes in Canada. Keep reading to get all the answers.
How can I renew my UK passport in Canada?
UK nationals in Canada can go through the UK passport renewal process at the gov.uk website. Once there, applicants must complete the online renewal form and upload a digital UK passport photo.
Can I renew my UK passport online in Canada?
Yes, British nationals can renew UK passports online in Canada, making the entire process much easier for anyone applying.
How much does it cost to renew my UK passport in Canada?
 For a new passport, applicants must pay £86 for an adult and £56 for a child. In either case, there will also be a flat £19.86 renewal fee.
Can I renew my child's UK passport in Canada?
Yes, parents can renew their child's UK passport in Canada. Anyone can also submit their children's passport renewal applications online. Follow the steps outlined by the UK government's website and collect the required documents, where applicable.
Can I renew my UK passport in Canada 6 months before it expires?
Yes. 6 (six) months before the passport's expiry date is the ideal time to plan a renewal. The entry requirements for British citizens have changed after Brexit, so this is now the recommended validity period for UK passports.
Is renewing an expired British passport possible?
Yes, renewing an expired British passport is possible. UK nationals are allowed to renew their British passports up to 10 (ten) years after the expiry date. The process is identical to that of the regular renewal.
What documents are needed to renew a British passport?
It doesn't take many documents to renew a British passport. Here are the most important things everyone needs:
– a correctly filled-in application form
– a digital passport photo
– your current passport.
These requirements also apply to child passport renewals. Follow the instructions provided in the passport forms to see if the applicants must submit any additional supporting documents.
Where is a British passport office in Canada?
Canada has several consulate-general offices that can provide government aid to UK nationals. These can be found in Ottawa, Calgary, Montreal, Toronto and Vancouver.
What is the British passport renewal processing time?
The average processing time for British passport renewal is 10 (ten) weeks. However, Brits who apply for their passport renewal while living abroad might experience a longer waiting time. Moreover, the processing time will be extended if the application is filled incorrectly or the required documents are missing.  
UK passport renewal from Canada—closing thoughts
Even while residing overseas, British nationals can renew their UK passports. Those staying in Canada can do it comfortably online, using the standard overseas passport renewal form. In urgent situations, Brits can get Emergency Passports from the British Consulates across Canada.
Only a few things everyone needs when renewing British passports:
a digital passport photo
enough money to cover the fees
a current passport.
To be sure that the UK passport renewal process doesn't get delayed because of an unsuitable passport picture, try Passport Photo Online. The app offers a 100% guarantee of compliance with government requirements or a 200% refund!
Further reading:
Sources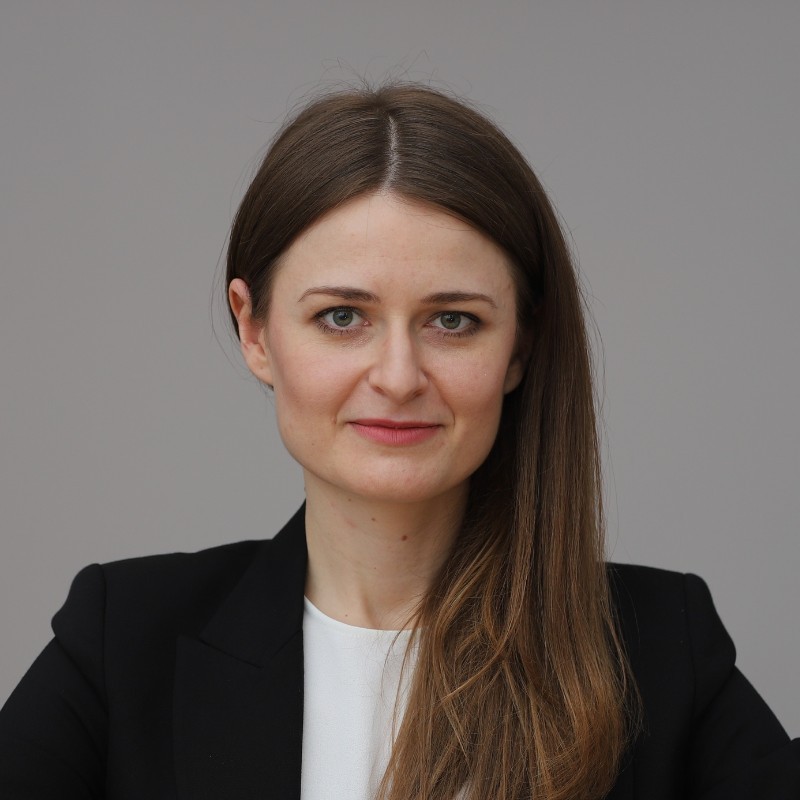 Karolina's passion for law, technology and photography led her to PhotoAiD S.A., where for the past 3 years she has been an expert in the implementation of passport photo compliance procedures in +80 countries around the world.