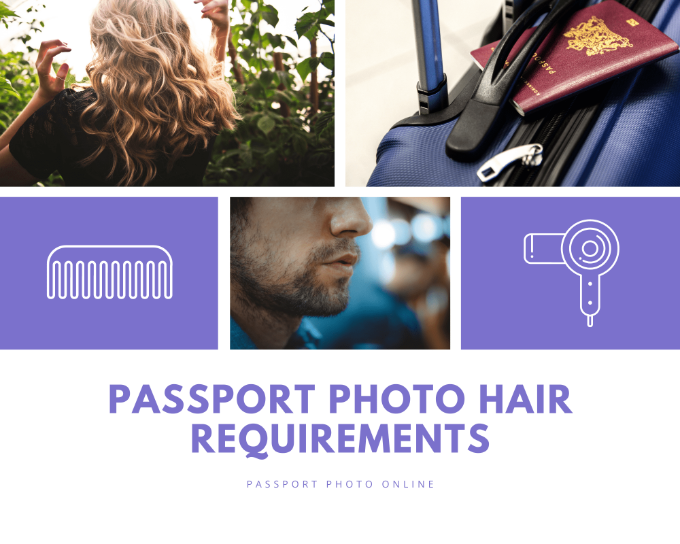 The most important part of your British passport application is the preparation of a biometric passport photo. When you come to take this picture, you have to be aware of a large range of stringent passport photo guidelines that must be followed if your application is to be accepted. Among these regulations are rules referring to how you style your hair. In this short guide, we will help you decipher the passport photo hair requirements so you can relax in the knowledge that your photo will be acceptable to the Passport Office.
Passport photo hair rules
The golden rule of posing for a passport photo is to make sure that you can clearly see your face in the picture so that you are easily recognisable. Additionally, the biometric data contained within the chip in your passport mainly covers the build of your face. The importance of seeing your face applies to many facets of the photo guidelines but is particularly pertinent with regard to hair. Here's everything you need to know:
Passport photo facial hair
The passport authorities will accept photos with facial hair, for example, a moustache or beard, provided it doesn't obscure your facial features, e.g. your eyes and eyebrows.
Passport photo hair requirements hair on neck
The Passport Office will allow you to take a passport photo with hair on your neck, i.e. a beard. As long as the eyes remain visible, there will be no impact on your photo, because of the biometric chip's emphasis on facial structure.
Passport photo hair covering eyebrows
It's important to make sure your hair is not obscuring your face. More specifically, this means you need to make sure that your eyebrows are still visible. We recommend that, if you have long hair that may obscure your features, you should tie it back to ensure it doesn't fall across your face. If you have a long fringe that may hide your eyes or eyebrows, it may also be a good idea to secure it away from your face. Tying your hair back will have the added benefit of eliminating the risk of shadows being cast on your photo.
Passport photo hair out of frame
In order to ensure that your photo is accepted, you need to have as much of your head in the frame as possible. The Government guidelines state that you don't have to have all of your hair in the picture, but if your hair might cover your face or cast a shadow, it may be a good idea to tie your hair back, to ensure that your face remains in the shot when you take the picture.
Dyed hair passport photo
The colour of your hair will not affect your passport's biometrics, so it is ok to have dyed hair in your photo. You can have blue, purple, even green hair, it makes no difference in a passport photo.
Passport photo hair cut off
Having your hair cut off won't affect your passport photo, as your face will be clearly visible, and it is this that is important for the biometric data.
Passport photo with white hair
As mentioned above in the case of dyed hair, the colour of your hair will not affect your passport's biometrics.
Biometric photos for your passport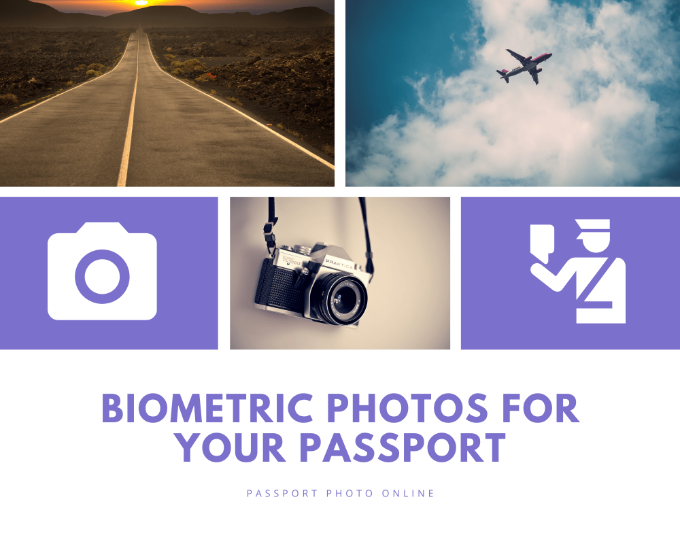 Now your hair is properly styled, you're ready to take that picture. For peace of mind, use the Passport Photo Online photo tool, rather than a photo studio or photo booth, and you can benefit from the advantages of our system:
You can always get a photo you are satisfied with. Let's face it, bad hair days can strike at any time. You need a flexible system that will let you account for these moments. Passport Photo Online understands! We'll let you upload as many photos as you want, free of charge, and you'll only pay for the final shot.
We can validate your picture. Our sophisticated photo app, working with our human workers, allows us to scan your picture to ensure it fits the criteria. If it doesn't, and we can't edit it ourselves, we'll give you a list of changes you need to make, so you can be confident in your final product.
It saves you a lot of money. Passport Photo Online's service can cost up to 53% less than standard photo booths, which is a huge saving, particularly if you're buying for more than one person.
It's flexible. By using our website, or the app, you can upload photos at a time and place you want, with no need for scheduling conflicts with photographers or booking time to find a photo booth. We work around you.
Acceptance guaranteed. We're so sure that the passport authorities will accept our work that we'll refund you double if you get rejected because of the photo!
Summing up
Once you break them down like this, the passport photo hair requirements are actually really simple. As mentioned above, most of it revolves around keeping your eyes uncovered. Keeping these regulations in mind is crucial when you come to take your passport photo, as it will ensure that your photo is accepted and save you a lot of time and hassle on reapplying for your passport. Get it right the first time, and soon you'll be more than ready for your next trip.
FAQs
Can my hair feature in my passport photo?
Yes! Provided it doesn't cover your face, you can have your hair in your passport photo. It's not essential to have all of it in the picture.
Can you have a beard in your passport photo?
If you have a beard or any other form of facial hair, it would not impact your photo.
Do you have to have your hair tucked behind your ears for passport photos?
The UK Government recommends having your hair tied back for the purposes of keeping your hair out of your eyes. It's only essential if there's a risk of your face being obscured.
Can you wear a wig in UK passport photos?
If you wear a wig, you are allowed to wear it in your photo, provided you don't allow it to cover your face.
Are you allowed to have a fringe in a passport photo?
You can have a fringe in a passport photo provided it doesn't cover your eyes and eyebrows. If it looks like your fringe will cover your eyes in the photo, you need to brush it out of your face when you come to take it.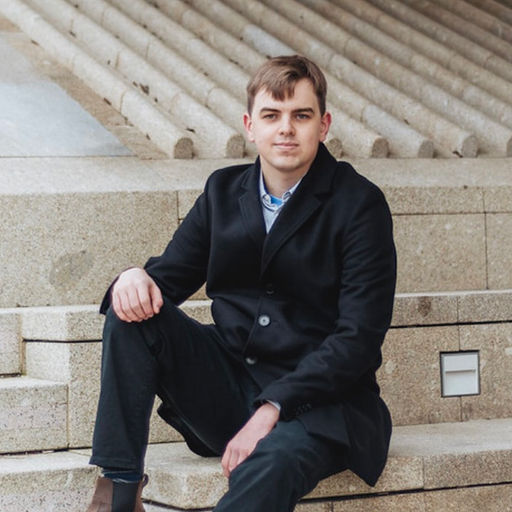 Having graduated with a History degree from the University of Birmingham, Sam has proven writing experience in local journalism, marketing and events. Born in the UK, he has travelled extensively both nationally and internationally. In his spare time, he enjoys reading, cycling and skateboarding.