A passport is the most powerful identification document in the world. British passport validity lasts up to 10 years for adults (5 years for children), and can be used for all international travel. In 2022, the British passport, according to the Henley Passport Index (a ranking of global passports by how many countries you can visit with only a passport) ranked in 5th position out of almost 200 countries.
This means that a UK passport holder can reach a large number of destinations without a visa. The 2022 ranking shows that British citizens can visit 187 destinations using only their passports. This shows how valuable a passport can be, as well as how important it is to keep yours up to date.
But, what if you live in the U.S.? Luckily, even though you don't live in the UK, you will still be able to apply to get your British passport renewal.The renewal process of an adult passport can be started up to 9 months before its expiry date. The British Home Office also recommends that renewal is done as soon as a trip is planned, as applications may take longer before the summer vacation period. At the moment, because of delays in the Passport Office, the government recommends that you allow at least 10 weeks to get your renewal processed, and those living in the U.S. should allow even longer so that the passport can be delivered overseas.
Overview of the application for a British passport renewal
When applying for a passport renewal in the United States, a British national will need to access the UK government website. The application process begins on the UK Passport Office's online application portal, where you will be required to fill out the online form, answering questions related to your personal details, before submitting it to the passport authorities. You can no longer file a renewal application through the post, you must renew your passport online.
For some other nations, applications for passport renewal can be done at your local U.S. consulate or embassy. By contrast, applications for UK passport renewal can no longer be submitted in the U.S. at all. The application process is identical when applying from the UK and from abroad – all passports must now be issued in the UK, so you will need to use the standard online application.
However, it's important to remember that, in some cases, applicants may still be asked to attend a passport interview at a consulate or embassy. The entire application process is based in the UK, so the wait time will be considerably longer, lasting around 12 (twelve) weeks. If you have made errors in the application, or maybe not provided the right documents, this time will only increase.
Looking for more tips for your passport application? Look no further:
Submitting the passport application and paying the fee
You can no longer apply for a passport renewal from overseas through the post, so you will need to use the standard online application service. If you do this, you will need to pay passport fees. It's a good idea to have a method of payment handy before you do this, for example a debit or credit card, so your application isn't delayed.
The standard costs for a passport renewal from the U.S. are:
£86 for an adult renewal
£56 for a child renewal
£19.86 courier fee (applies to all applications).
If you were born before 1929, then you will be exempt from passport fees, so you can get your passport for free.
In some circumstances, you will be required to post extra supporting documents to the HM Passport Office. Remember to send original versions, not photocopies, as these will not be accepted. Where possible, use a secure courier to ensure the safety of your documents, and to prevent delays.
Renewing your British passport in the U.S.— requirements
The first thing you must remember when renewing your passport is that you need to submit your old passport. Whether it has expired or not, you need to send it in, along with photocopies of all the pages of any foreign passports you may have also been issued with. The Passport Office may ask you to send your original non-British passport in – you will be informed if this is the case. Before you send your passport, you must make sure that it has not been damaged in any way. Secondly, as mentioned above, you must complete your online UK Passport application.
For an application to be complete, aside from the application fee, you will be required to provide a current passport photo. Passport photos must be 2×2 inches in size, in colour, and have a white background. Applicants must face forward for the picture, have their eyes open and mouth closed, with a neutral facial expression (smiling or frowning is not acceptable). You are not allowed to wear any type of headwear or glasses in a passport photo (some exceptions apply). If you are using a pre-existing image as your passport photo, it must have been taken less than a month ago.
Common places where you can take your passport photos include:
photo booths (located in many places such as shopping centres, train stations, supermarkets or pharmacies),
photography studios,
online services and passport photo apps,
post offices
passport offices.
IIn some cases, the passport authorities may ask for other supporting documents. This could include a driving licence, work ID or any other identification document.
British passport renewal in the U.S.—is expedited service available?
As we've already seen, renewing your passport can take a long time, particularly at the moment, with the ongoing delays. In some cases, people may be in a hurry and wish to request expedited service by paying an additional fee. If a person is renewing their British Passport from the U.S this service is no longer available, as all passports are now issued in Britain. This means that no expedited service is available for applicants that reside outside of Britain.
Emergency British passport renewal in the U.S.
Individuals that may need a passport quicker due to emergency travel, but cannot get their passport in time and live outside of the UK, will be eligible to apply for an emergency travel document (ETD). You will be able to apply for your emergency travel document by going through the British Consulate.
You must make an appointment and appear in person when applying for an ETD. Once an ETD is issued, it permits a UK national to visit a specific country, or series of up to 5 countries, abroad. All travel information (including countries that will be crossed and dates) are visible on the ETD, so if you decide to make any changes to your travel itinerary, you will be required to apply for a new travel document. Once you've used your ETD, then the document will be invalidated. If your final destination is the UK, then the UK border staff will keep the ETD at the border.
Your ETD application can be completed online by filling in the application form and paying a £100 fee (remember that this fee is not refundable). Once you have paid and applied for your ETD, you may be required to make an appointment in your closest British embassy. In order to qualify for an ETD, you need to:
be a British national;
be living outside of the UK (in this case, in the United States);
have not received your passport in time;
have a passport that's just expired;
have recently stolen, lost, or damaged your passport;
not have the time to renew your passport in time for the trip;
be able to provide evidence of short notice travel – airline tickets, booking confirmations, etc.
Applicants that have never had a UK passport are not permitted to apply for an ETD and are advised to apply for a passport instead.
Renewing your British passport in the U.S. with Passport Photo Online
When you're renewing your passport from the U.S., you will need a passport photo. If you need one quickly and easily, then look no further than Passport Photo Online! Our professional service boasts the expertise of industry specialists and our world-class AI photo checker to help you create photos that are guaranteed to be accepted by the UK Passport Office.
Using our simple three-step process, you can create the perfect passport photo in just 3 (three) seconds! Here's what you need to do:
Select a good setting and prepare it for the photo. Aim for a background that is light-coloured, clear and free of clutter, but remember, Passport Photo Online can remove the background automatically. Focus on getting the lighting even. You will not be able to use a selfie – so you should ask a family member or friend to take your picture on your behalf.
Using your phone's camera, or even the camera function on Passport Photo Online's app, get your photo taken and upload it either to the Passport Photo Online app or website. You'll also have the option to upload an existing photo to be edited but remember: it needs to be less than a month old. It's probably safer to take a new picture.
From there, simply repeat the process until you've ended up with a photo you'll be proud to have on your passport! 📸
It's incredible how much time you can save using this method. Remember, editing the photo takes just 3 (three) seconds. Think of what you can do with the time you'll save: you could spend some time hanging out with loved ones or planning all the fantastic things you'll see and do on your next trip. There are cost savings to consider, too, you can save up to 65% on your passport photo by using our service.
You know that photo's going to be good, too. We take a lot of pride in our work, so much so that we pledge to refund you 200% of what you paid if your photo is rejected by the passport authorities. Yeah, you read that right, 200%.
How to renew your British passport in the U.S.— summing up
It doesn't matter where you live – as long as you're eligible, you can always apply for a British passport. The most important thing you need to remember is to allow at least 10 (ten) weeks (in adherence to government advice in the wake of Passport Office delays) to apply for your renewal, and to pay the relevant fees promptly. Remember, preparing your application thoroughly increases your chances of getting it right the first time, and therefore minimises the risk of having to resubmit.
This makes it important to follow the advice outlined above, so you give the right information and documents, and you get the right passport. In an emergency, you can't benefit from the expedited services, so you need to get an emergency travel document. Secure your itinerary in advance, or you'll have to send off for a new one. Follow this advice, and you'll be ready to travel again in no time!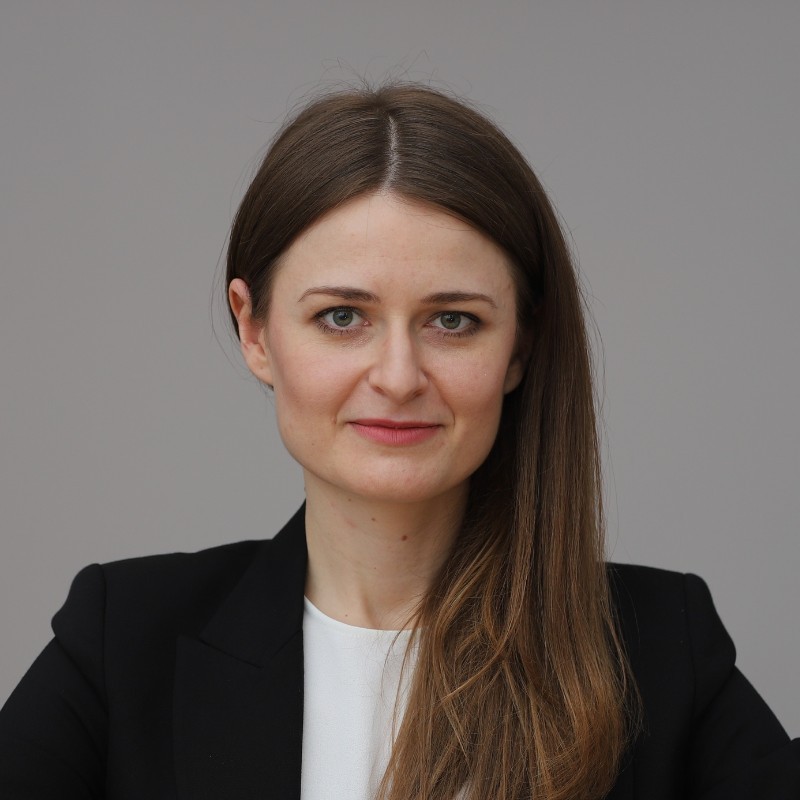 Karolina's passion for law, technology and photography led her to PhotoAiD S.A., where for the past 3 years she has been an expert in the implementation of passport photo compliance procedures in +80 countries around the world.