A student ID seems like such a trivial formality – you enroll in a college or university, snap a photo of yourself, provide your basic information, and voilà, there you have it!
But a student ID is much more than that – not only does it carry numerous perks with it, but it can also prevent its holder from getting into dangerous situations at times. Some even argue that student IDs should be mandatory on campuses at all times in order to help identify students from outsiders, thus keeping the campus safe and free from potential threats.
Wearing a student ID card may also help students feel less like strangers and learn each other's names faster, instead of just seeing random faces across campus.
In this article you will learn:
Student ID card – benefits
Safety
In the face of numerous school shootings taking place across the United States over the last couple of decades, student IDs have once again become the topic of discussion for their safety-ensuring function at campuses.
The main argument supporting the idea of students wearing ID cards around their necks all day is that in the situation of a crisis this may help remove any unidentified persons from the school's premises and potentially avoid violent events.
Some argue, however, that such measures resemble something called "security theater". This is a term used to describe practices aimed at heightening the feeling of security through restricting or imposing certain behaviors which have very little to do with actual protection.
Perks
Depending on the school you're enrolled in and the place you live, a student ID card may grant you access to numerous cultural events either completely free of charge or at a significant discount: admission to museums, concerts, sightseeing tours, and more.
Having a student ID is also very beneficial when using public transportation because the tickets come at a lower price as well. Very often a school ID card can let you sign up for a gym membership or an Internet plan at a discounted price too.
These discounts even extend past the border of your country of residence – as a high school, college, or university student you're also very often entitled to rebates and lower admission fees when you travel abroad.
School spirit and building community
Humans, especially young college-age adults, like to have a sense of belonging to a community. They embrace their school's colors, symbols, and mascots as something they identify with and are proud of. Sharing the same school ID format may add to that sense of community while also helping students learn each other's names and make connections.
Like this article and want to know more? Check these out:
What You SHOULD and SHOULDN'T do in your student ID photo
Since you're ready to apply for your school ID, let's go over the basic requirements for the perfect, suitable ID photo.
Keep in mind that the photo must be:
2 x 2 inches in size
in a PNG or JPEG format,
taken in color,
printed on high quality paper (or it must be in a high resolution if you're delivering a digital copy of your photo),
and cannot be older than 6 months.
As a general rule, all document-style photos should be taken fresh – why dig out some old picture of yourself from months or years back when you can easily snap the perfect shot from home in minutes?
Here are some tips on what you should and shouldn't do in order to look your best in your student ID photo:
You Definitely SHOULD:
Smile and look natural – remember that you'll be showing your ID card a lot, you want to give off a good impression.
Stick to your school's dress code if there is one.
Go for a reasonable groom – make sure your hair and makeup (if you're wearing any) look nice and clean.
Sit or stand against a white or gray background.
Sit or stand up straight to look proud and confident in your photo!
You Definitely SHOULD NOT:
Wear reflective glasses as the glare in the photo may be really distracting. If you can't take off your glasses try tilting your head just a tad downward to help reduce the glare.
Wear any other items or accessories that would cover your face, such as scarves, excessive jewelry, or head coverings (unless worn for religious purposes).
Party the night before – yes, you're probably in college, so there's a party opportunity everywhere you turn, but do yourself a favor and don't go out the night before as it may leave you looking and feeling like a mess the next day.
Make unnatural faces, go for seductive gazes, or worse – the "duck face". Remember – natural is your best looking self!
Wear heavy makeup – leave the celebrity makeup for your night out.
Get your student ID photo without leaving your home
A super easy and inexpensive way to get a photo for your student ID card is to use the Passport Photo Online tool, which basically does most of the work for you. All you'll need is your smartphone and the app to take your photo.
The Passport Photo Online AI system will then check your photo to set the correct measurements and make sure all other requirements are met. The service is cost-effective as you'll be saving about 30% (compared to other online photo-taking tools and traditional ways of having your photo taken), plus you'll also get back twice the amount you paid in case your photo is rejected by your school.
With this tool you can take an infinite amount of photos until you get the right one, so you can just relax and take your perfect photo without feeling rushed by a photographer or drugstore clerk.
Take a look at our ID student photo tool and get your perfect photograph from the position of your couch.
Summary
Whether you're about to set out on a new journey by enrolling in a college or university at home or taking it a step further and going for the International Student ID Card to bring with you when you travel – either way, you're about to open yourself up to plenty of amazing opportunities tied to having a student identification card.
You'll be able to enjoy numerous discounts such as free or discounted entry to music festivals, movies, cultural events, museums, and more.
Your student ID card may also make you feel closer to your college/university community and help you integrate better with your fellow students.
Sources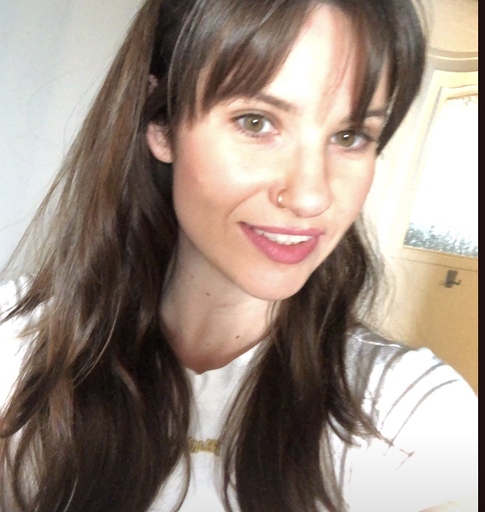 Magda is an art & travel expert who is passionate about all things late-Victorian, history, languages, casa museos, Spain, and food illustration. She is a specialist in the field of biometric photography. Magda also loves reading, creative writing, and hanging out with her three cats.