Grad school is expensive. The average cost of graduate school in the U.S. begins at $30,000 at state colleges and can reach $100,000+ at more prestigious institutions. Factor in books, beer, and living expenses, and it's enough to make your head spin. Surely there has to be a better way?
Finland enters the chat. With subsidized tuition (e.g., 80%, 90%, or 100% discounted tuition) and certain programs offering a monthly stipend for living expenses, you can get paid to study. Imagine that.
Getting paid to go to school not a good enough reason to move to Finland? How about living in the happiest country in the world? Or the one with the cleanest air? Check out the list below for 30 things students should know before moving to Finland.
Moving to Finland–a list of tips and observations
As someone who has done their master's in Finland, I have compiled a list of 30) things that encapsulate the Finnish university experience. I picked up these things while living there (stuff you won't find in any travel book), so have a read-through, and you're bound to get something out of it. Kiitos.
#1 Clean air all around you
Finland consistently ranks at the top of the world air quality index (AQI). The importance of clean air cannot be understated as it makes any outdoor activity that much more enjoyable. Also, I hope you like the smell of pine because your college campus is most likely located in the middle of a pine forest.    
#2 Tap water that tastes better than bottled
To all my hydro homies out there, let me be the one to tell you that you have found your promised land. You won't need to buy any water filtrations systems or bottled water during your stay in Finland. The tap water tastes fantastic. I still dream about it sometimes.
#3 30% Discounts at Grocery Stores
Alcohol is notoriously expensive in Finland, so one way to cut costs to fund those nights out is to spend less on food. Food nearing its expiry date is marked down 30% at both major grocery chains (S-market and K-market). The discount is increased to 60% (at S-market stores) one hour before the store closes. Savvy locals show up 90 minutes (sometimes more) before closing, fill up their carts with discounted food, then wait till the one-hour mark to get the 60% discount.
Related readings:
#4 Government-subsidized student lunches
Students are eligible for government-subsidized lunches at all higher education cafeterias in Finland. These lunches start at €2.60 and include a main dish and unlimited salad and bread. Just show your student I.D., and you're all set to eat on the cheap at any university or college campus in Finland.
#5 Affordable student housing
Americans moving to Finland for their studies must apply for student housing before entering the country. The government subsidizes the housing; therefore, student apartments are cheaper than private leases. Rates vary depending on the city and location, with the average price for a room in a shared apartment ranging from €160 – €380 per month. Helsinki is significantly more expensive, with student housing priced at €450 – €700 per month.
#6 Furnishing your room
Your room will not be furnished, so be prepared to sleep on the floor for the first few days. Furnishing your room is a question of how much you are willing to spend. There are Nordic staples such as IKEA and JYSK, or you can get most of your furniture second-hand through student organizations or local stores.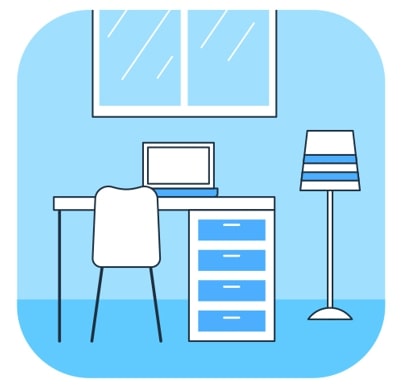 #7 Second-hand paradise
Sustainable practices are encouraged in Finland and apparent in the countless second-hand stores one can find in Finnish cities. Furniture, clothes, appliances, and a proper winter coat can all be sourced from these stores that don't hit the wallet as much and are better for the environment.
#8 Your Finnish housemates
If you're lucky enough to get Finnish housemates, they'll be your lifelong friends if they choose to open up to you. Take your time, and you'll eventually wear down their defenses (or not). It is worth the wait.
#9 Courses and learner autonomy
Learner autonomy is a governing principle in Finnish education. Students have the possibility of exploring their interests in a variety of topics and can vary their study duration accordingly. Typically, there are fewer lecture hours and more independent study hours than in comparable master's programs. You're in charge.
#10 Limited library hours
There is no such thing as a 24-hour full-service university library in Finland. Work-life balance is important; nobody wants to work nights when it gets dark at 3 p.m. in winter. Students wishing to do some late-night studying can apply for special access badges to access the 24/7 self-service library and computer labs. I highly recommend taking advantage of this service.
#11 Finnish drinking culture
Finnish people love to drink. It's not rare to see large groups of students drinking in bars, clubs, or organized outdoor events in every major city in Finland. Clad in their distinctive overalls (each major has its own color), you'll be hard-pressed to find someone who won't want to have a beer with you.
#12 The student union
Every college or university has a student union that plays a vital role in one's international university experience. Besides admin help, the student union will have information on clubs, trips, student groups, and everything in between. Whether mushroom picking or quidditch, like-minded people can always be found.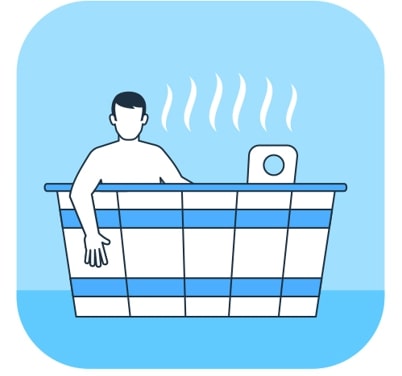 #13 Saunas big and small
It's impossible to write about Finland and not mention saunas. Saunas are quintessential to Finnish life (your student apartment building will have a sauna somewhere on the premises), and you will eventually learn to love the sensation of your entire body being blasted with wave after wave of searing heat. Small saunas, big saunas, wood(smoke) saunas…Why not try them all?
#14 Ice swimming and embracing the cold
Have you ever wondered how -30℉ (-34.4℃) feels on your naked skin? Perhaps you're the kind of person who sees a frozen lake and wonders what it would be like to go for a dip. In Finland, It is common to alternate between the heat of the sauna and the ice-cold air or water outside. Learn to embrace the cold since it will be around for most of the year.
#15 Winter
Winter isn't a season in Finland but more like the status quo with snow on the ground for a minimum of 6+ months of the year. In some parts, it can start snowing in October and stay on the ground until late May. Take up skiing, skating, ice fishing, ice swimming, snowmobiling, or find some indoor hobbies to pursue. It's going to be a long one.
#16 Hello, darkness, my old friend
The cold is easy to get used to, but the darkness is on another level. Depending on your city's latitude, the year's shortest days will feature 4 (four)ish hours of 'gray' followed by 20 hours of darkness. This facet of living in Finland is often avoided on campus brochures, but it's good to know what to expect and prepare accordingly.
#17 Combatting Seasonal Affective Disorder (SAD)
With the darkness comes Seasonal Affective Disorder (SAD). This well-documented condition occurs when the body does not receive enough natural sunlight during winter. Fight SAD by supplementing with vitamin D pills, getting a special lamp, and spending the limited daylight (more like graylight) hours outdoors.
#18 Coffee and pastries
Given the unrelenting darkness, it's no surprise that Finns take the title for having the largest coffee consumption per capita. Black Mokka coffee is consumed freely throughout the day and is usually accompanied by some delicious cinnamon or cardamom-flavored pastry. Youth on the other hand, tend to favor super-caffeinated energy drinks to get their sugar and caffeine fixes.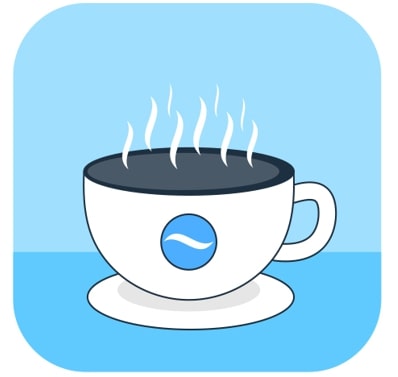 #19 Wearing layers
Wearing layers is crucial to prevent feeling cold, but wearing long johns will make you boil when you enter the well-heated buildings of your college or university. Solution? Instead of long underwear, Finns wear a pair of winter pants on top of their regular pants or jeans. These can easily be removed or put on in public (unlike long johns). Buy a pair. Trust me.
#20 Slip and slide
Being no stranger to driving in winter conditions, I was surprised to learn that roads and walkways are not plowed and salted during the winter. Instead, gravel is thrown on the endless layers of ice and snow that accumulate during winter. The effectiveness of this practice is minimal, and walkways become giant slip-and-slides. Some people wear spike attachments on their boots to prevent them from sliding.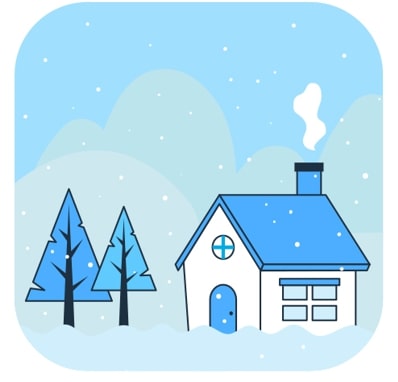 #21 Aurora Borealis
Your chances of seeing the "Northern Lights" increase the further north you go. Chances are particularly high in the early spring in Rovaniemi and Finnish Lapland. Having lived in Finland for more than two years, I never managed to see the Aurora Borealis due to overcast weather conditions blocking visibility 🙁
#22 Finnish spring
Finnish spring is a short affair that usually begins near the end of May and lasts for approximately 2 (two) weeks. The snow is gone, the days are getting very long, and the blood-sucking mosquitos are yet to begin their infestation of public spaces. Enjoy this time and attend an outdoor metal concert.
#23 Heavy metal rules
Finland has the most metal bands per capita, roughly 42 bands per 100,000 people. When in Rome and all that…Attend a concert even though you're not going to understand a thing as they'll likely be screaming and/or singing in Finnish 🙂
#24 Blinded by the light
Be sure to pack some blackout curtains or get them at IKEA as the first weeks of summer give rise to the "midnight sun" phenomenon. That's right, vampires beware. The sun doesn't set, and it never gets dark. Even kids stay up past their bedtime and get their party on.
#25 Summer hikes
Now that summer is in full swing, it's time to make up for the dark days of winter. Feel like going for a hike at 11. p.m.? How about a swim at 1 a.m.? Hiking, mountain biking, frisbee golf, beach volleyball, day-drinking…You can now enjoy all these activities in the middle of the night.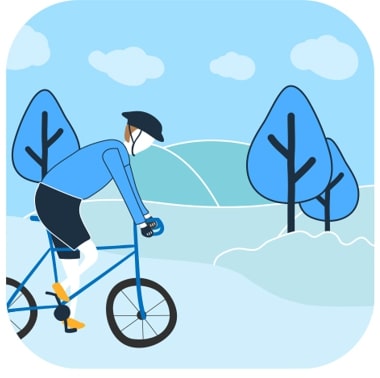 #26 Dirt bikes
Finnish people like bikes. In the winter, it's not uncommon to see someone riding their bike to class even though the sidewalks are covered with ice, and it's -20℉ out. The warmer months bring out dirt bikes, which are a right of passage for Finnish teenagers. Almost everyone will have one.
#27 Public grilling areas
Public green spaces in Finland usually have several designated grilling spots that can be used year-round. Chopped wood is generally available free of charge, so all you need to do is show up with a cooler filled with something to grill (and drink), and you're good to go.
#28 Everyman's rights
Just like every person has the right to grill up tasty treats over a wood-fire grill, they also have the freedom to roam the countryside, forage for food, and fish recreationally (no fishing license required).
#29 A forager's paradise
Wild raspberries, blueberries, red currant, strawberries, and cloudberries, are just some of the berries one can find when roaming the woods and fields of the Finnish countryside. Mushrooms are also abundant in the late summer and fall, but be sure you don't pick anything you cannot 100% identify as there are several poisonous species in Finland.
#30 Tourist attractions
Finally, let's cover some tourist attractions. Be sure to visit at least one of the National parks during your stay in Finland and definitely visit a local "polar bear" club in the middle of winter. Suomenlinna Fortress is also pretty cool.
Moving to Finland for studies–closing thoughts
This list is by no means exhaustive, as I'm sure I forgot a few things since leaving Finland in the fall of 2021. To the students considering doing a Master's degree abroad, I would strongly recommend Finland as a viable option to anyone who loves nature, free tuition, and can handle a bit of cold weather. As with all things in life, you take the good with the bad, adapt, and overcome. The Finns refer to this as Sisu, and you'll have it in spades by the time you leave "the land of 1000 lakes."
P.S. All international students planning to study in Finland require a valid passport and must submit passport photos to receive their Finnish residence permit. Check out Passport Photo Online to get government-compliant passport photos quickly and affordably through our smartphone application. 100% compliance or double your money back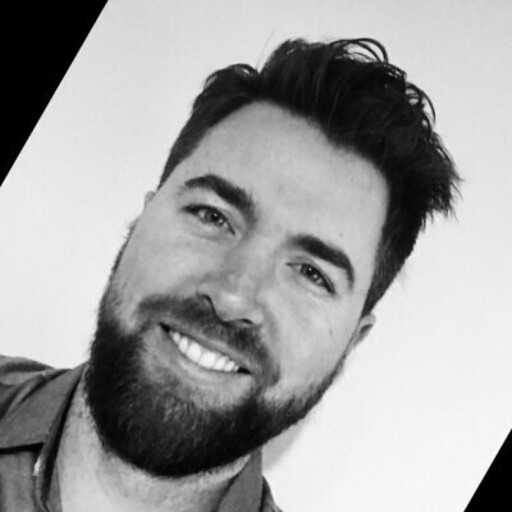 Simon Wojtyczka brings a unique perspective to biometric photography with his expertise in Applied Linguistics & TESOL. His content provides valuable insights into the world of biometric photography, helping individuals understand its significance. Simon's global experiences have made him appreciate the convenience that biometric photos bring to international travel. Outside of work, Simon's interests lie in discovering new places and swimming.