As for any other country, there are many types of documents that an official photo is required for. There are four major official document photo sizes in India that follow different official measurements:
passport photo (51 x 51 mm)
stamp size photo (25 x 20 mm)
visa size photo (51 x 51 mm)
ID card size photo (45 x 35 mm)
The most powerful identification document globally is a passport. As a result, an Indian passport is the most common official document people take photos for. Hence, the India passport photo size instructions are essential to be memorized.
According to the Henley Passport Index, the Indian passport grants access to 58 destinations without needing a visa, which is not a lot compared to other passports in the ranking.
Therefore, in many situations, a visa photo is required. The stamp size photo in India is used for government IDs such as Driving License, Aadhar card, or PAN card. 
Passport photo in India
When taking an Indian passport photo a specific format must be followed. The Indian photo format is as follows:
size: 51 x 51 mm
background: white
resolution: 300 dpi (a minimum of 600 x 600 pixels)
colour: in colour
recency: no older than six months
Applicants must ensure that they are standing at least 40 cm away from the camera lens, keeping a straight posture. Their eyes must remain open and their mouth closed – smiling is strictly forbidden. The applicant's face must be visible from forehead to chin, and lighting must be evenly spread so no shadows are created (on the applicant's face or behind it).
In regards to the applicant's clothing, it is advised to wear daily clothes that she or he identifies with. Forbidden items include uniforms, headwear (headbands, hair accessories, scarves, caps, hats), sunglasses, or white clothing that could blend in with the background, and V-neck tops that may make the applicant look naked in the final shot.
Exemption to headwear and glasses applies if the applicant has a medical condition or religious belief, requiring them to keep their headwear or prescription glasses on. In this case, the applicant's face must be visible from forehead to chin and from ear to ear. Moreover, glasses frames cannot obstruct the applicant's face in any way.
Note – the fees for official document photos differ, but on average cost between 500-700 rupees (passport and visa).
If you're interested in passports, you can also check out:
Passport photo for children in India
For minors, the rules are more flexible, especially if they are under the age of one. This is because infants are harder to control than older children, and as a result, other rules apply. Infants can keep their eyes closed for the picture, while children (under the age of six) are not expected to look straight into the camera lens, but should keep their eyes open.
In both cases, no matter the age, the face must be visible from forehead to chin and the facial expression should be neutral. Infants may also lie down during their photo – with a plain white sheet placed behind their head.
Visa photo in India
The Indian visa photo should be in colour and measure 2 x 2 inches (51 mm x 51 mm). A visa photo is used for those who want to travel outside of the 58 destinations that do not require a visa.
The most common places an Indian Visa is required for include the US, China, the UK and more. Learn more and take Indian Visa photo here.
Stamp size photo in India
Compared to other official documents, a stamp size photo (in cm) in India is much smaller. The Indian stamp size photo measures 25 x 20 mm (2,5 x 2 cm). This is almost half the size of a passport photo. Stamp size photo dimensions in India are (approximately) 0.78 x 0.98 inches. As mentioned earlier, the stamp size photo in India is used for government IDs, such as a driver's license, Aadhar card, or PAN card.
The Aadhar card, a universal identification number, is a personal number issued to every Indian citizen and is known as a biometric document that holds all personal information of the owner in a government database. Whereas the PAN card is a permanent account number that is used as an identifier by the Indian income tax department. A PAN card is essential when completing income tax returns.
Easy steps to take ID photos
The process is simple and feasible for all users, no matter the age. All you need is a mobile device and the access to WI-FI. You simply take your shot following government set rules – which were mentioned above and upload it to our passport photo online checker or our PPO App available for download on Apple and Android devices. Then you have to choose the type of document the photo is for.
The photo is scanned according to government set rules and checked for errors. Once a photo is approved, a digital and hard copy format is available for download.
Passport and ID photos in India – wrap up
To conclude, Indian passport holders can reach 58 destinations without needing a visa. One of the main requirements is a passport photo, and it can be taken in seconds, in any location you want, using your mobile phone.
Passport Photo Online will take care of the rest, so you don't need to worry about editing and resizing.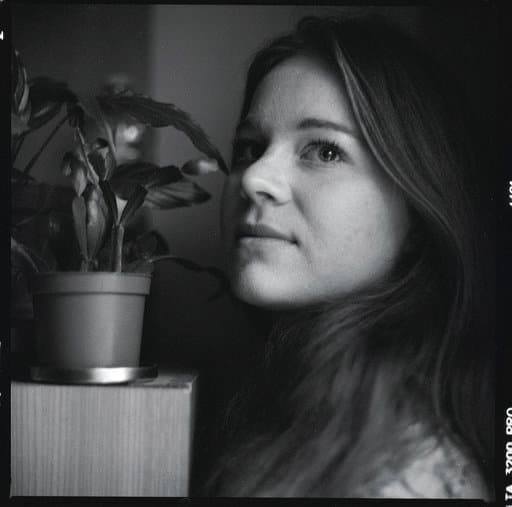 Karolina Turowska, a biometric photography expert and travel enthusiast at Passport-Photo.Online. When it comes to writing, she loves bringing dry facts to life. When it comes to traveling, she just loves bikes.