Around 9 million US visas are issued every year — this includes workers, students, permanent residents, and visitors. The moment of submitting a visa application is probably relieving yet stressful for many – applicants may start to wonder whether they've provided all the required documentation and if all the forms were correctly filled out.
However, there is one paper that plays a particularly crucial role when applying for a travel document and it's a letter of support. Below we will go over all you need to know about the US visa letter of support.
What is a support letter for a visa application?
Support letters are a document written by a US citizen or permanent resident vouching for a visa applicant and their reasons for visiting the country.
A support letter for a US visa application was introduced to simplify the process of obtaining this document. Applicants that are supported by a letter from a friend or relative with US citizenship are more likely to be issued a tourist visa faster. 
In rare cases, the consulate may also precisely ask for a visa invitation letter when applying for a visa.
Why can a support letter for a visa be beneficial?
Even though a support letter is not a required document when applying for a US visa, it can bring many benefits to the visa applicant. This letter can support applications in regard to the purpose of travel, as the letter normally states the purpose of the visit.
As most of the US Consulates and Embassies heavily rely on mailing services and online procedures, most applicants won't get the chance to get an explanation as to why an application was rejected. 
Using a letter could boost the chances of obtaining a visitor visa without problems. Hence, for those who want to have extra assurance, a visa support is highly beneficial.
Do you need a visa? Check out our other articles for more guidance:
How to write a support letter for a visa?
For a US visa sponsorship letter to be correct, it must:
be addressed to the appropriate embassy or consulate in the potential traveler's country;
state the relationship with the visa applicant;
state the purpose of travel.
The beginning of the visa letter must contain the following information regarding the host:
full legal name
full address
date of birth
phone number and email address
status in the United States, e.g. lawful permanent resident, US citizen, work visa, or any other legal status.
Moving on to the visitor themselves, the following information should be included:
full legal name
full address
date of birth
passport number
relationship between the applicant and the sponsor*
purpose of travel
visitor's date of entry and exit.
*NOTE: The sponsor must be able to demonstrate that the relationship they have with the visitor is close.
One of the following documents can be used to confirm that the person writing the letter is a United States citizen:
a US passport
birth certificate
Certificate of Naturalization.
The remaining part of the letter of support for a US visa should provide information regarding:
the host's occupation and income;
financial support to the visitor;
type of residence, e.g. apartment, rented/owned home, room, etc.
Supporting a US visa application
When supporting someone's US visitor visa application, 
For instance, when writing a support letter for a friend who is applying for a tourist visa, citizens can submit a detailed invitation letter, including the address and the specific reason for visiting.
Those applying for a work visa can obtain a letter from their employer, proving the person's employment and confirming the reason for the trip.
In a situation where the host is willing to financially support the visitor's stay, evidence of a bank statement from the past 28 (twenty-eight) days needs to be provided.
In many cases, embassy websites include a template for how a support letter should look like.
The spelling must be checked before sending the letter, and all the details provided must be up-to-date.
Supporting a personal application
Applicants are also able to support their own application, by submitting a support letter. Instead of presenting your best skills fitted for the job description, you must write a detailed reason for travel and provide evidence that you can financially support the trip.
The letter should also include information about:
the hotel
flight reservations
medical insurance (if applicable).
Letters written for a personal application must be transparent and precise; detailed information about every aspect of the trip must be included to increase the chances of getting a visa.
Get your visa photos from home with Passport Photo Online
If you're applying for a tourist visa to the United States, you may need a visa photo. A great way to get one is through Passport Photo Online, which comes both in the form of a website and an app (available for iOS and Android devices).
Just get your smartphone and take a photo — we'll take care of the rest:
Our software adapts the photo to the size required by the authorities, centers the head, and removes the background. Users can get passport pictures in any country and anytime — we've got your back 24/7 no matter where you are.
The top-notch AI system can find every possible mistake. The image will be carefully checked according to the official requirements. If we approve it, you have a 100% guarantee of following all government regulations.
Passport Photo Online offers an unlimited number of tries. You'll only pay for the final product. Take as many photos as you need until it perfectly fits the guidelines.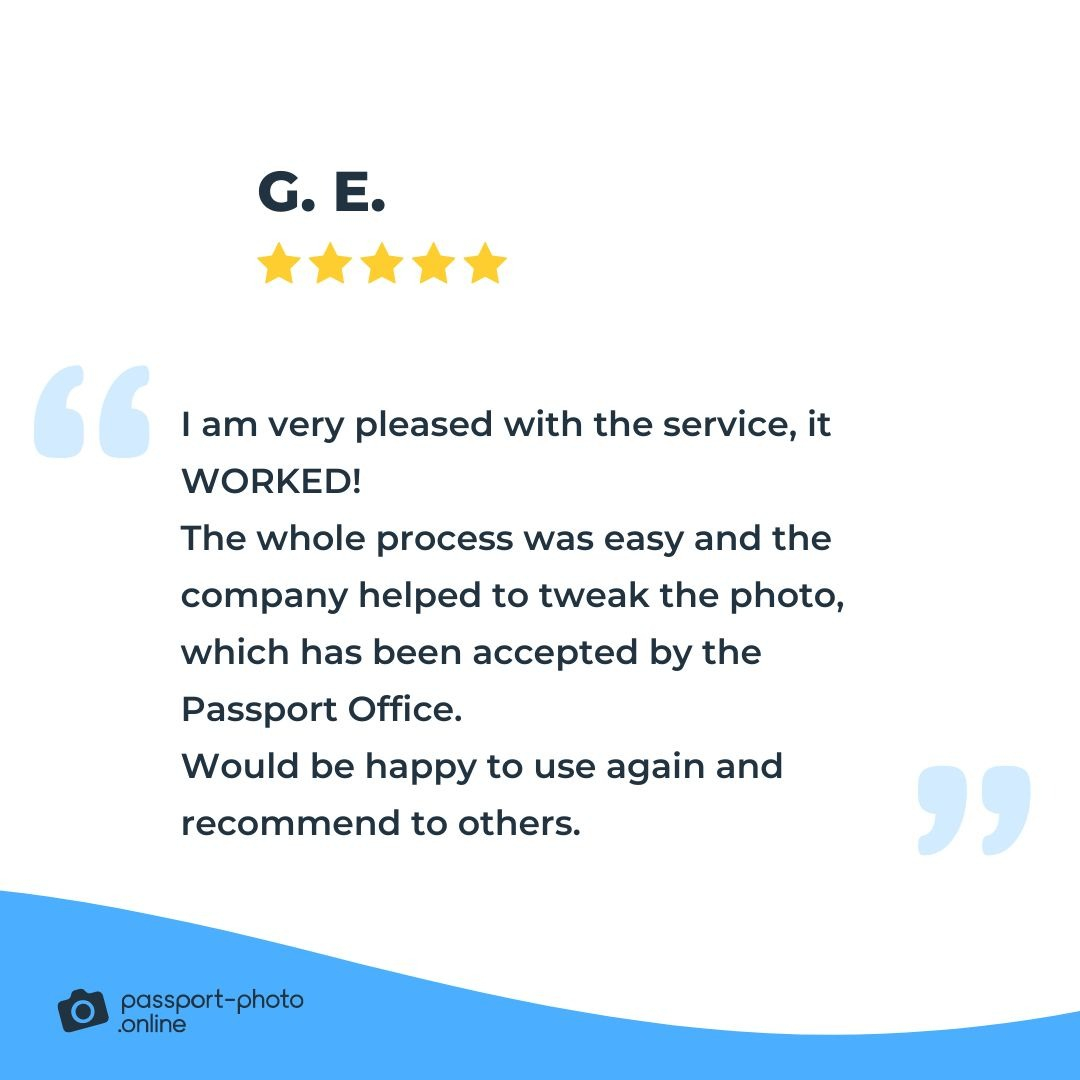 FAQ
Still have some questions? Check out the section below, we'll clear up the most common doubts about support letters for visa applications.
What is the letter of support for a visa application?
A letter of support is part of other supporting documents to an application for a visitor visa. In this invitation letter, the host provides necessary information proving that they will be able to provide financial support to the visa applicant during their stay in the United States.
Is a letter of support for a US visa mandatory?
No, it's absolutely not mandatory to submit a letter of support with your visa application. However, having a reliable host and financial support may be helpful in building credibility.
Do you have to be a US citizen to write a letter of support for a US visa?
No, but you need to be a legal permanent resident in order to host a visitor to the United States.
Visa application support letter–closing thoughts
A letter of support for a US visa is an optional document that may be submitted by a potential visitor's host to the US Consulate General.
Use Passport Photo Online to get perfect pictures for your US visa with a 100% guarantee of compliance with all official requirements.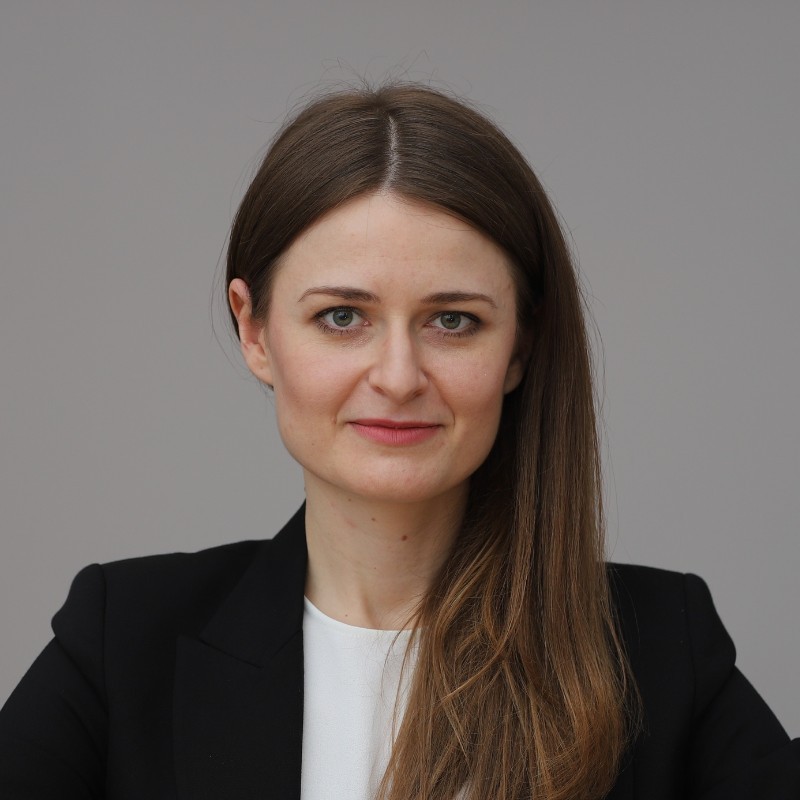 Karolina's passion for law, technology and photography led her to PhotoAiD S.A., where for the past 3 years she has been an expert in the implementation of passport photo compliance procedures in +80 countries around the world.