Are you in the UK and need to renew your German passport? Are you asking yourself: "How do I renew my German passport in the UK"?
This blog post contains all the information to successfully complete a German passport renewal while you're in the UK. You will find out what the procedure is, where you should go and what kind of fee a German passport renewal demands.
In this article:
Renewing a German passport in the UK – how to apply
The first thing you need to know is that German passport services require you to apply for a new passport instead of extending your biometric passport.
If you need to renew a German passport in the UK, you will have to attend a meeting at the consulate or an embassy. Booking an appointment there is the first step on your way to renewing your passport.
The reason why attending a scheduled meeting is mandatory is because the issuance of a German passport involves taking your fingerprint. Since 2007 every German passport must have a chip with your finger scan. A clerk at the embassy or a consulate will verify your passport request form. The application can be found and downloaded from German Missions on the UK website.
You can set up a meeting by visiting the official website of German Missions in the United Kingdom and navigating through the "Consular services" and "Passport" sections. Once you've settled on a date, you're ready to move further ahead to the following steps on your way to renew your German passport.
Moreover, according to the information found on the same website, you can schedule an emergency meeting should you need a passport quickly. In the event of an emergency, you need to contact the embassy that's closest to you via email. You need to be ready to provide evidence as to why you need a passport on such short notice. Documents required may include:
a doctor's certificate suggesting a transfer to an abroad medical facility;
a death certificate;
Once the meeting is finished and you've successfully submitted the passport application, you will wait between 4 (four) and 6 (six) weeks for the new passport's arrival.
Expedited, emergency passports will arrive quicker, in 2 (two) or 3 (three) weeks.
Renewing a German passport in the UK – available passport services
Renewing a German passport abroad requires you to go to one of 3 (three) places:
the German embassy;
German Consulate General in the UK;
German Honorary Consuls.
You will be able to submit your passport application at each of these places.
You can find German embassies in every large city, such as London, and consulates in places such as Middlesbrough, Cardiff, Liverpool, and Portstewart.
Documents required to renew a German passport in the UK
During the appointment for a passport renewal, German citizens will be required to present a series of documents. Apart from 2 (two) passport photos, you need to bring a pair of every single item: the original and a photocopy. Moreover, required documents that were issued in another language must come with a certified translated copy.
Here is a list of the required documents:
a completed application form;
your current passport (provide a copy of the page with your passport photo);
2 (two) biometric passport photos compliant with the German passport picture requirements (45 x 35mm);
birth certificate (also bring a "proof of birth letter");
a certificate of either German or British naturalization;
documents confirming your marital status, where applicable (a marriage certificate/a divorce decree or the spouse's death certificate);
a name declaration (if your previous passport was issued under a different name);
proof of doctoral degree (where applicable, and when you wish the title to be included in the new passport);
proof of residence in the UK (a utility bill will do);
a de-registration form (if your last place of residence was in Germany/if a place of residence in Germany still applies to the new passport).
German citizens must arrive at the meeting with all the documentation required, or the application will stall. It will remain that way until you bring everything to the next meeting. If there's a piece of documentation missing or there's an error, you will need to set up another appointment. That can be done online.
Looking for more tips for your passport application? Look no further:
Documents needed for minor German passport renewal in the UK
Children need to attend a meeting to file a passport application, just like adults. You need to schedule an appointment and come to the passport office with your child on that day. Both parents are required to attend.
You can apply for either a biometric passport or a children's passport, called Kinderreisepässe.
Biometric passports are valid for 6 (six) years and mandatory for every German minor starting from the age of 12 (twelve). A children's passport is valid for just 1 (one) year and can be acquired within 2 (two) days.
Required documents for a German child's passport application include:
a completed passport application;
2 (two) valid passport photos (45 x 35mm), not older than 6 (six) months;
a signature from both parents or the parent who has legal custody of the child on the application form;
both guardians' passports/ID cards (where applicable);
a marriage certificate or an extract from the family book (when possible)
a court order confirming a parent's sole custody (where applicable);
the child's passport or a photo ID (if acquired previously);
the child's birth certificate;
a certificate confirming the child of foreign parents acquired German citizenship in light of the German Nationality Act (children born after 1/1/2000)
the child's German naturalization certificate (if they're a naturalized German citizen);
a de-registration form;
proof of the residence address in the UK (a utility bill);
a self-addressed Special Delivery Envelope (available at most post offices).
If your child is older than 10 (ten) years old, they'll have to sign the application. Passport application requirements also include the mother's birth certificate if the parents aren't married. Make sure you have the original and a copy of every document required.
Renew a German passport in the UK – fees included
You can issue passport fee payment via a Visa or Mastercard credit card. Paying in cash or using checks is not possible. You also must pay in GBP, which means the price will vary depending on the exchange rate.
a regular passport for a 24+ year old German citizen: €81.00;
a regular passport for a citizen younger than 24 years old: €58.50;
a 48-page passport: €22.00;
a 1-year emergency passport: €39.00;
a passport for a child younger than 12 years old: €26.00;
expedited service fees: €32.00.
Passport Photo Online – perfect photos for German passport applications
To renew a German passport in the UK you will need a pair of passport photos. In this case, look no further and download the Passport Photo Online app. The application will turn your phone into a professional photo studio, available 24/7 and ready to change your picture into a passport photo for just £6.95.
Available for iOS and Android smartphones, Passport Photo Online guarantees the final product will pass muster. If your passport photos get rejected during the application, you're up for a 200% refund.
How to renew my German passport in the UK – summary
To renew your German passport, you need to apply at a German embassy or consulate in the UK. You must attend a meeting armed with your current passport and up to 11 (eleven), additional required documents and items, including 2 (two) passport photos.
Renewing a German passport in the UK: FAQ
This is where you will find the most common questions about renewing German passports in the UK.
How do I renew my German passport in the UK?
To renew your German passport in the UK, you need to set up a meeting on the official website of German Missions in the United Kingdom. You can apply from the "Passport" section.
Once you've set a date for the meeting, you'll need to appear in person at the consulate or embassy you've chosen. There, you will be asked to present your current passport, a pair of passport photos, and up to 11 (eleven) more documents required to conclude the application process.
Once that's done, all that's left is to pay the passport fees. Your new passport will arrive within the next 6 (six) weeks.
Where can I renew my German passport in the UK?
To renew a German passport in the UK, you need to head to the nearest German embassy or consulate. You can try the German embassy in London, or a consulate in Liverpool, Portstewart, Cardiff, or Middlesbrough.
How long does it take to get a German passport renewed in the UK?
The usual processing time for passport applications is 4 (four) to 6 (six) weeks. Expedited passports, however, may arrive within 2 (two) weeks.
How much does it cost to renew a German passport in the UK?
Passport fees for German passport renewals vary depending on the applicant's age. An adult that's at least 24 years old will need to pay €81.00. Passports for minors up to 12 (twelve) years of age will cost €26.00, while everyone in between that age gap will need €58.50 to renew theirs.
You may also pay €39.00 for an emergency passport or €32.00 for expedited service.
Sources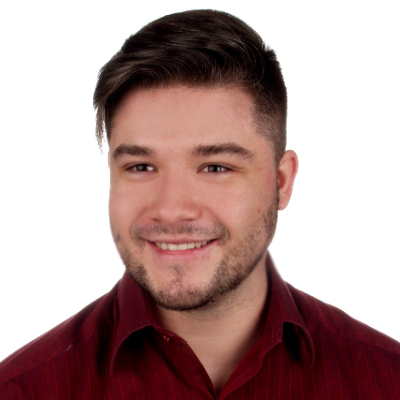 Graduated from the University of Warsaw, Michał, is a travel expert with an undying thirst for adventure and a writer at Passport-Photo.Online. A self-proclaimed book and movie critic as well, he's always eager to visit to the most underrated or less popular travel destinations.