Want to travel the world? First, you'll need to ensure you have a valid passport. If you don't, it's time to apply for a new one. The UK passport application process has many stages, but possibly the most difficult is taking a suitable passport photo. You need to get to know the rules the UK Government has set out for what makes a satisfactory passport picture. There are even specific rules for how to wear jewellery in your passport photo! Luckily, we're here to help – read on as we demystify the passport photo jewellery requirements, so you can get your picture taken with confidence.
We will guide you through:
Can you wear jewellery in a passport photo?
There are three general themes concerning passport photo jewellery rules: your face needs to be visible, there can't be any reflections and there can't be any shadows. Remember, your passport picture needs to carry your biometric information so that your passport picture is valid.
Earrings in a passport photo
In general, earrings will be allowed in your passport photo. However, larger earrings, particularly ones that dangle, may obstruct your face, create reflections or cause shadowing. Therefore, it would probably be a good idea to choose a smaller set, or even just use studs, that won't create any of these problems.
Passport photo necklace rules
Necklaces are generally allowed in passport photos. The main concern with any accessory is that it might obscure your face, which is unlikely with a necklace. However, there may be an issue with reflections, which would affect the quality of the photo, depending on the size of your necklace. Our advice would therefore be to choose a smaller necklace, and one that is less likely to cause reflections.
Facial piercings in a passport photo
This can be a bit trickier. The UK Home Office guidelines say that they may accept facial piercings like lip rings and nose rings in passport photos. However, they also reinforce the message that your face must be visible, saying that having lots of facial piercings can interfere with the photo's ability to hold biometric information. The issue of reflection comes up again here, as well, with larger piercings having the potential to interfere with the photo's integrity.
Keep your application on track — check out our other articles for more passport photo guidance:
Passport Photo Online – your one-stop passport photo solution!
Once you're familiar with the passport photo jewellery regulations, you are ready to get your new photo taken. This can be a lengthy process, as you search for a photo booth or photoshop and try to find the time to go and get your passport photo taken. There's a better way – you can save yourself time by using Passport Photo Online to take your own passport photo and have it prepared to the right standard for you in minutes! Look at the advantages 0f doing so:
It's much cheaper. On average, using Passport Photo Online can allow you to spend 53% less on your passport photo than if you were using a photo booth. It's particularly helpful if you need to get photos for more than one person.
You can have your picture professionally validated. Our AI software, in collaboration with our lovely human inspectors, can assess the government guidelines to ensure your passport photo meets them. If they think your picture still needs a bit of work, they'll tell you what you need to change.
You will NEVER have to worry about having a bad passport picture. If you take a photo that you're not 100% happy with, that's fine! Our system will let you take as many photos as you need, to nail that perfect shot. You'll only have to pay for the finished product.
Passport Photo Online is very flexible. Want to take your picture at home? No problem. Want to take it at the park? Bring it on. You get the idea. Our application works wherever you are, whenever you need the tool. Perfect for your on-the-go lifestyle.
We guarantee satisfaction. If our system doesn't get your photo validated by the authorities, we promise to refund you double what you paid.
Summing up
When the passport photo jewellery rules are all laid out like that, it seems a lot easier, doesn't it? What's important to remember are the rules of thumb I mentioned above, keep your face visible, avoid reflections and avoid shadows. There are, of course, variations for different types of jewellery, but a lot of the rules on how to wear accessories boil down to these three.
FAQs
Can you wear earrings in your passport photo?
Yes, you can wear earrings in your passport photo! Just make sure that they aren't too big or elaborate, as this can cause problems, e.g. covering your face, creating reflections or shadows.
Can you wear a necklace in your passport photo?
Necklaces are fine to wear in passport photos, as they're unlikely to cover your face. Just make sure it is not likely to cause a reflection, and your photo should be accepted.
Can I have piercings in my passport photo?
Facial piercings are less likely to be accepted, particularly if you wear a large number of them. The UK Government advises that you take your piercings out before taking the photo, so they don't interfere with the biometrics, so that's the safest option.
Sources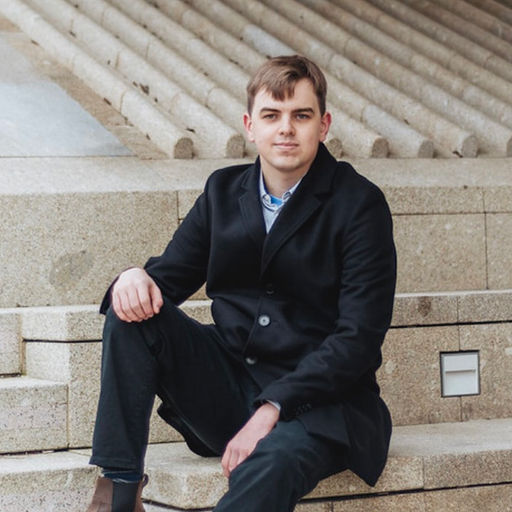 Having graduated with a History degree from the University of Birmingham, Sam has proven writing experience in biometric photography articles, marketing and events. Born in the UK, he has travelled extensively both nationally and internationally. In his spare time, he enjoys reading, cycling and skateboarding.