Getting a passport photo can be a REAL pain.
You must take time out of your schedule, find a place, wait in line, and hope your picture doesn't look like you got mugged at gunpoint.
The good news?
In this comprehensive guide, we'll list 8+ best places to get a passport photo with helpful tips along the way, so you can pick the one that works for you.
Let's get started.
Places to take passport photos
Depending on which area you come from, you might have slightly different options around you. Therefore, let's simply take a look at the most commonly used passport photo services nationwide. These include both professional photography studios and popular pharmacy chains that offer passport photo services as well.
Where to get passport photos – professional photography studios
Using the services of a professional photographer might be the first thing that comes to mind when in need of a passport photo. And to no surprise, as these places typically offer the highest levels of quality. After all, each photograph is cautiously taken by a pro, who not only has the proper knowledge of the craft but also, quite possibly, is passionate about it.
A professional photography studio is, therefore, definitely a reliable source of passport photos, with a rather low risk of having your passport application rejected due to an incorrect image. The service can be a bit costly, however. Additionally, you might need to schedule a meeting prior to the shooting, and there is always the risk that there is simply a lack of photo studios in your area.
Where to take passport photos – retail shops and pharmacies
Apart from a professional studio, you might also use the services of other quite counter-intuitive places. Or it might just seem so, as visiting Walmart or a CVS Pharmacy for a passport photo has been a very commonly used practice.
When it comes to retail shops, the most popular spots are Walmart and Target. At both of these places, you can have your passport photograph taken immediately, for an affordable price – usually around $12.
This is the price for a passport photo printout, however, you may apply a simple trick to pay less. Before you proceed to the nearest store, make sure to check whether it participates in the passport photo service program, as not all locations are part of it.
Among pharmacies, it is CVS, Rite Aid, and Walgreens that attract the most clients and offer some of the most reliable passport photo services. Just like in the case of retail shops, make sure beforehand that the spot you want to use for taking a passport picture has such a service in its offer.
Regardless of which place you decide to go with, you might expect prices ranging from around $12 to $15, but these may vary. There is, however, a trick you might use to get your passport photos at Walgreens for a cheaper price.
Where can I get passport photos – FedEx and UPS shipping centers
There is yet another option for you to take your document photograph, and these are shipping centres, like FedEx or UPS.
The photo services are available nationwide, however, not every location offers them. You might want to check out their websites whether a specific UPS or FedEx office offers passport photo services, and once you are at it, you can also schedule your visit online to skip the lines.
If you are about to renew your passport and the time is not on your side, FedEx has additionally in its offer expedited passport renewal services to speed up the process for you. You might also get your passport pictures printed for just a couple of cents using FedEx photo services.
Post Offices & Passport Acceptance Facilities
The U.S. Post Office is usually a place to submit completed passport applications, however, some of the passport acceptance agents who work there can take passport pictures as well. These are not so popular, however, and it is advisable to check whether such a service is available prior to the visit..
Apart from individual post offices, you can also search for Passport Acceptance Facilities – which very often are located at post offices. A Passport Acceptance Facility is basically an institution where you can run any errands regarding passport services, from obtaining information to submitting the final application. Some of such facilities also offer photo services, so you can get everything done in one place.
Do you want to learn more about passport photos? Check these out:
Where to take a passport photo? At home with Passport Photo Online
All the above-mentioned solutions require from you one fundamental thing: dedicating your time – for a visit, for the photoshoot itself, and for the printing. On top of that, you get only one shot and each retake might come at an additional cost. For those of you who appreciate time-saving and flexible solutions, there is yet another method to get your passport photo.
Passport Photo Online is a fully automated and AI-backed software that generates pictures for your travel document that are always in compliance with the official passport photo criteria. This app allows you to upload your own picture and transform it into a perfect passport image – and you can do as many retakes as you wish.
We can remove any background and crop the photos that the passport application requires to the correct size. You can take a photo anywhere, you'll get it back resized and with a white background without effort.
Our app can also remove small mistakes and imperfections, getting your photo in line with the standards required at the passport office. You'll get a preview of the fixed photo in under an hour. At this stage, you can either order the printed photos or download the file and print it at your earliest convenience.
We can analyze your photos for requirements from passport offices from anywhere in the world. Try our app for your next application, you just need a digital camera or a smartphone.
Passport Photo Online gives you a guarantee of passport picture acceptance, with a double money refund in the rare event of a denial.
Have a look at what others have to say about this software and try it out for yourself – the uploads are free of charge and you only pay for the final result.
Where to get a passport photo – wrap up
There are a few matters you should take into consideration when making the decision about where to get your passport picture.
If you want to have the highest photo quality, it is best to schedule an appointment with a professional photographer.
In case you want to have the shot taken quickly and conveniently, both retail shops and pharmacies should be sufficient, mainly due to their convenient locations.
Shipping centers can also do the trick, with an additional feature of online booking.
However, if you want to have all the mentioned benefits packed in one service, Passport Photo Online is the option for you.
Where to get a passport photo: FAQ
Do you have any passport photo questions? To close up, we will answer a few of the most common questions about where to get passport photos.
Can I get a passport photo at the Post Office?
In some Post Offices, you may find a Passport Acceptance Facility, which very often has in their offer an on-the-spot passport photo service, allowing you to get your passport shot taken.
Can I get a passport photo at Walgreens?
Can I get a passport photo at CVS?
Yes, you can take a passport photo at the CVS pharmacy chain. Not every location has a photo studio, however, so it's better to verify beforehand. If you want to learn more, have a look at how to get a CVS passport photo. 
Can I get a passport photo at Walmart?
Some of the Walmart retail stores have passport photo studios where you can take your document picture. No prior appointment is needed, so you can get the shot at any time. Take a look at this guide to learn how to get a Walmart passport photo for just a couple of cents. 
Can I get a passport photo at Costco?
As of February 2021, Costco has shut down all of its in-store photo studios. It is, therefore, no longer possible to have a passport photo taken at any Costco location. Instead, you may use the services of other retail stores, such as Walmart. 
Can I get a passport photo at AAA?
You can take a passport photo at AAA branches. Photographs meet all the official requirements. If you are a member, the service costs $10, and for the non-members, the price is $15. 
Can I take a passport photo at home?
There are ways to get a passport photo at home. One of such is to use an online passport image generator, like Passport Photo Online, which will transform your homemade picture into a legitimate passport photo. 
Where's the best place to get a passport photo?
There are plenty of places where you can get a passport photo, from professional studios, through retail stores, up to online tools. If you want to receive your passport image quickly and without leaving your house, try out Passport Photo Online, which will transform your homemade shot into a photo for a new passport in a matter of seconds.
Where to take a passport photo for a baby?
Sources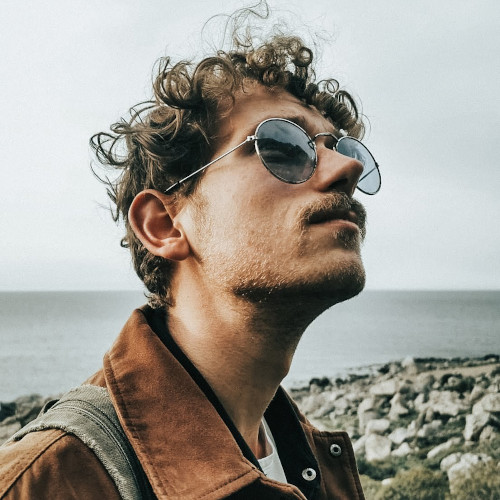 Adam is an SEO & Digital PR writer with a child's curiosity about the surrounding world. His superpower to dig out juicy facts got him citations in Forbes, Social Media Today, and 90+ other news outlets. Adam enjoys snapping pictures and won the national Huawei Next Image Award.