Traveling is a popular activity, but U.S. citizens cannot just hop on a plane and fly wherever they want—tourists need a valid passport before entering another country.
Nowadays, every U.S. passport is supported by a biometric photograph of its holder. While professional photo studios have a wide (and quite expensive) range of services, there are more comfortable solutions: online tools specifically designed to save you time and money on passport photos.
Here are the top 7 most popular passport photo services. We have made a complete comparison for you, so you can make the right choice.
Digital passport photo services—in a nutshell
Before moving on to more detailed descriptions, we present a table gathering all services together below. In this short comparison, U.S. citizens can see the most essential features and jump right to the review of the one they find most suitable.
| | | | | |
| --- | --- | --- | --- | --- |
| Photo service | Number of copies | Instant preview | Expert verification | Guarantee |
| Passport Photo Online | A digital copy and/or 2 printed copies | Yes | Included in price | 200% money back if rejected |
| iVisa | A digital copy or 1, 2, 4, 12 printed copies | No | $4.39 per person | Free new photo if rejected |
| Passport Photo Now | 1-8, 10, 20, 35, 50, 100 printed copies | No | Included in price | Free new photo if rejected but no refund on shipping |
| ePassportPhoto | 2, 4, or 8 printed copies | No | Premium only | 100% refund |
| IDPhotoDIY | A digital copy and 4×6 printable template | Yes | No | N/A |
| Persofoto | A digital copy and 6 printed copies | No | Only for printed copies | N/A |
| Visafoto | A digital copy and one 4×6 printable template | Yes | Yes | 100% refund if rejected |
Passport Photo Online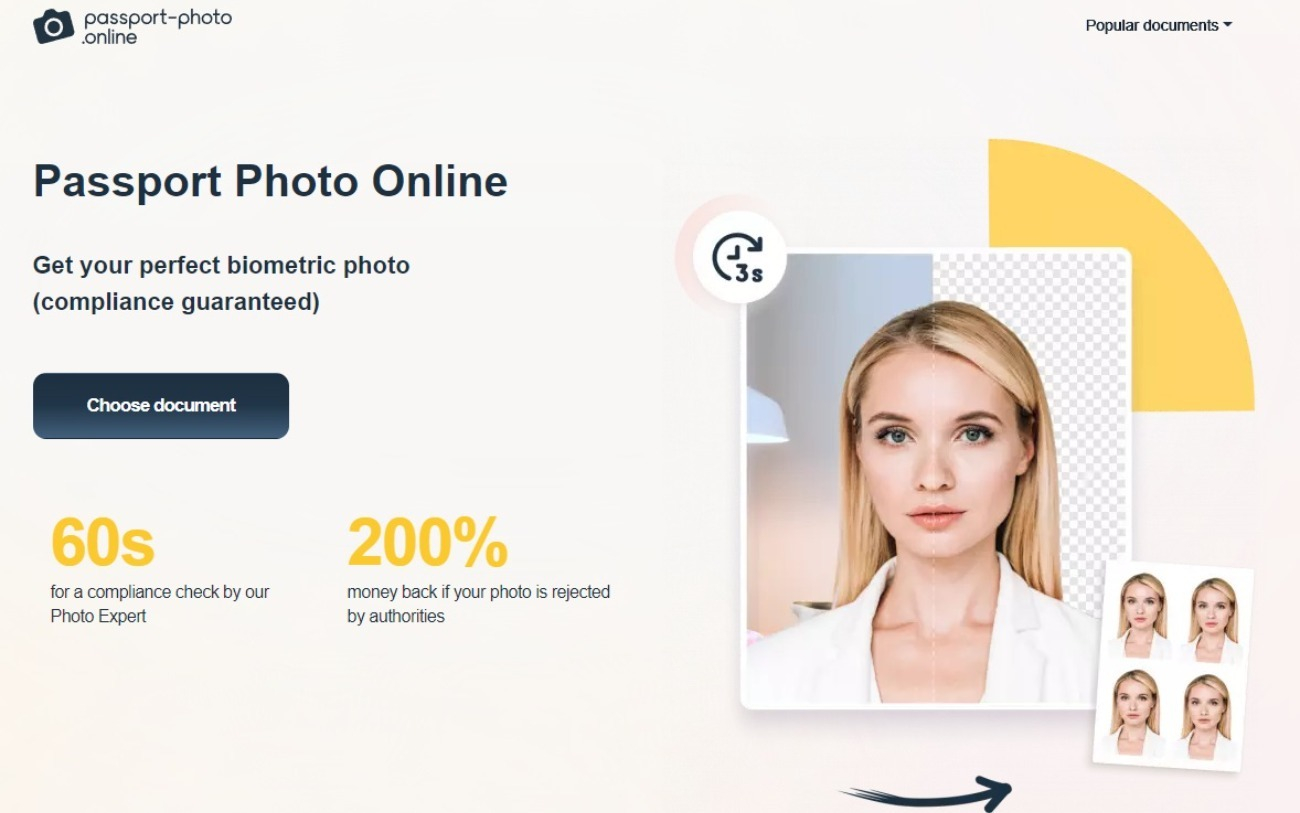 Passport Photo Online is available as a website and a mobile app downloaded by over 1 million users worldwide. It's one of a few offers their customers a complete package of tools and features. Passport applicants do not have to worry about taking a perfectly light picture against a white wall. Advanced AI systems can improve contrast, remove shadows and adjust the background to the official requirement—it can even erase objects, patterns, or another person from the image!
Passport Photo Online holds an impressive database of different documents across the world. It automatically crops and resizes to desired dimensions; thanks to this option, future passport holders do not have to look up the requirements for their passport picture. The process takes only 3 seconds, after which users can preview their image. If it's not up to their liking, they can do another until they find a perfect shot. All the takes are free, and customers only pay for the final result.
Passport Photo Online offers digital copies and, on the customer's request, 2 (two) high-quality prints delivered directly to their door.
Every photo is carefully reviewed by the expert team working around the clock. The Passport Photo Online team ensures 100% compliance with the official passport guidelines of such countries as:
The United States
Canada
The United Kingdom
Germany
Australia
China
and many more!
Additionally, in rare cases of rejection, users can expect a 200% refund of the original purchase.
Pros:
✔️ Automatic features and tools, including background removal editor
✔️ The AI system can improve contrast and remove some shadows
✔️ Expert verification
✔️ High-quality photos
✔️ Unlimited number of takes
✔️ Perfect for newborns, toddlers and children
✔️ 200% money-back guarantee
✔️ Database of requirements available for over 200 documents and nationalities
Cons:
❌ Prints delivery can take up to 5 business days
iVisa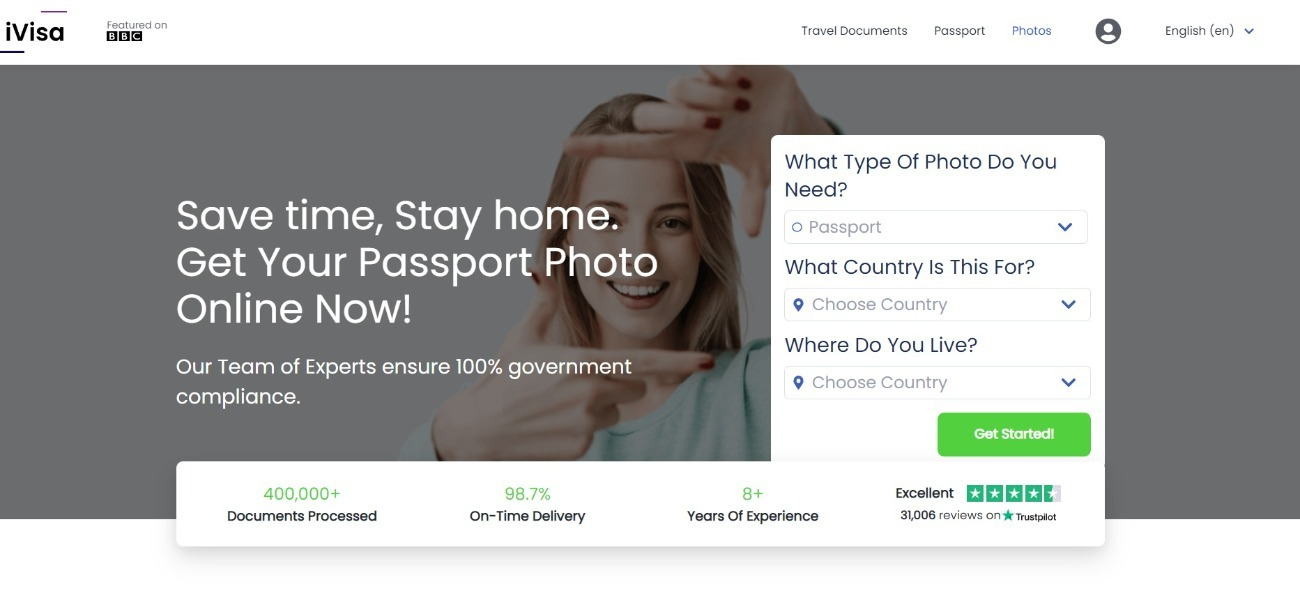 Previously known as My Passport Photos, iVisa is a website offering photo services for over 10 document types in more than 200 countries. It is equipped with tutorials and instructions on how to take a passport picture at home.
While the website's layout and compliance guarantee seem appealing, iVisa service does not provide a precise amount of costs for every additional feature. Users can receive their printed passport images via mail or download a digital copy. U.S. citizens can also request delivery to the nearest drugstore; while the shipping is free, there is an extra $0.50 fee for every photo picked up in the store.
For 2 (two) passport prints, customers will pay $9.45, and for a digital copy—$4.99.
Digital copies are automatically verified by an expert, which is included in the price. However, if the customer wishes the same service for printed photos, the $4.39 fee per person will be added.
iVisa does not allow its users to preview their pictures before ordering. If the passport photo gets rejected, the service offers to create a new image for free.
Pros:
✔️ Wide range of countries and document types
✔️ Free shipping for printed photos
✔️ Tutorials and instructions
✔️ Clear layout
✔️ Free new picture in the case of rejection
Cons:
❌ No preview
❌ Additional fees
❌ Expert review included only for digital images
Passport Photo Now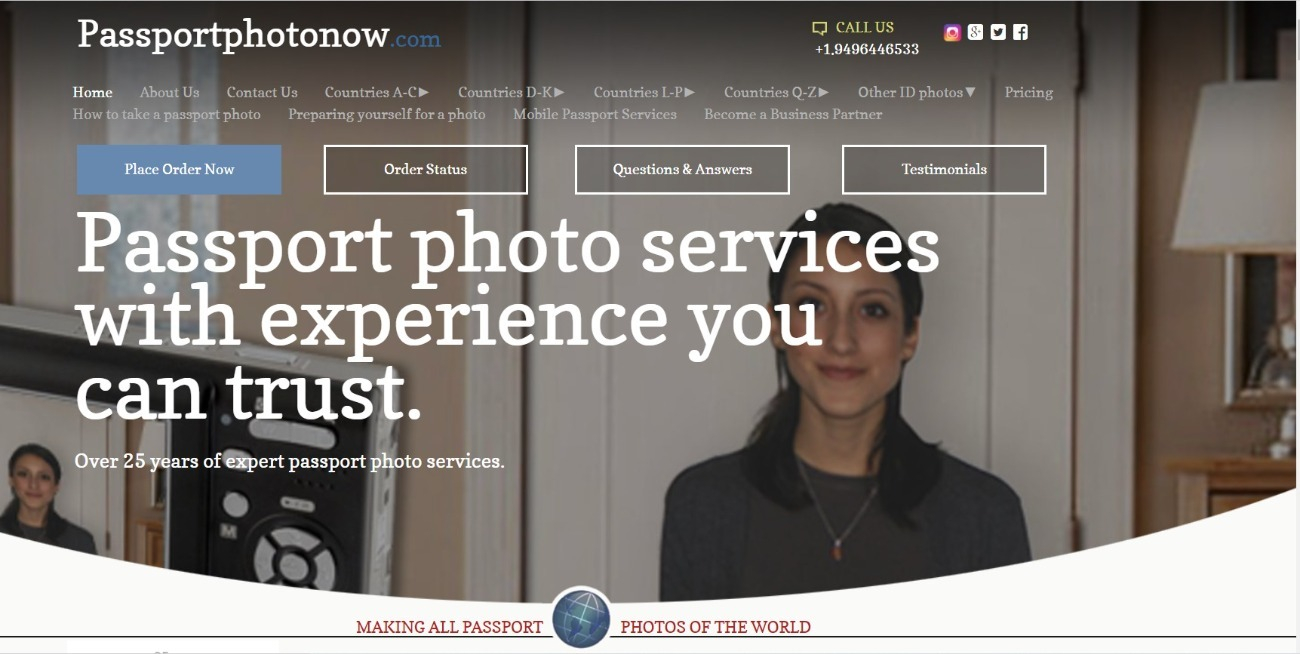 Passport Photo Now takes great pride in its professional photo verification, which is said to be included in the price. However, users do not have an option to preview their adjusted passport picture.
Interestingly, the service allows U.S. citizens to order larger numbers of photos, even up to 100 copies. The standard set of 2 (two) passport prints costs $13.98, while the digital copy is considered an additional service and costs an extra $9.99.
The photos are delivered directly to the customer's doors, with a shipping fee included in the price. It is possible to order a different shipping service that will shorten the waiting time even to 1 (one) business day. Passport Photo Now offers a new photo for free if the previous one gets rejected; however, additional shipping fees are non-refundable.
Pros:
✔️ Possibility to order a larger number of hard copies
✔️ Shipping fee included in the price
✔️ Verified by experts
Cons:
❌ Extra charges for digital copies and other shipping forms
❌ No preview
❌ No refund on shipping fees
ePassportPhoto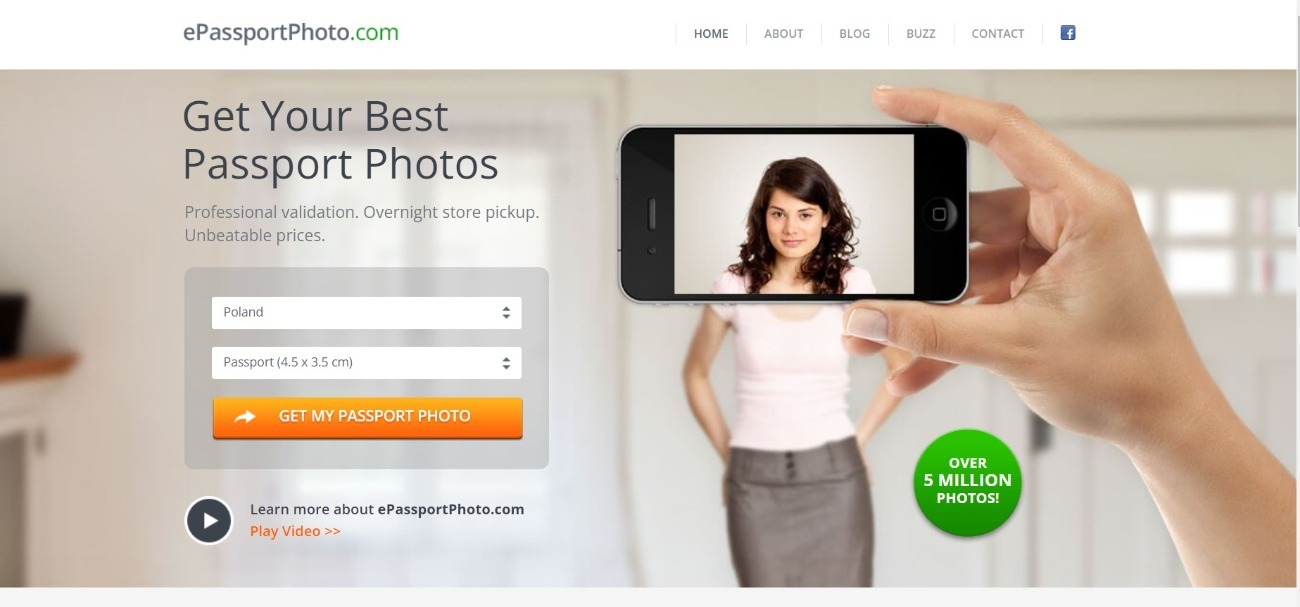 With a seemingly clear and intuitive layout, ePassportPhoto might include some misleading information. It offers two services—DIY and Premium.
DIY passport photo service is advertised as a satisfactory digital image creator. While it is possible to download the picture for free, not only must cropping be done by the user, but also there is no background removal tool. This way, ePassportPhoto does not provide a complete service for digital copies and recommends using a premium version.
Premium services include retouching the photo and verifying it by experts. However, users cannot preview the results. ePassportPhoto offers home delivery or drugstore pickup for $4.99 (the shipping fee is not included, as per the information on the website). U.S. citizens who order the photos before 2 pm will be entitled to same-day in-store pickup, for which there will be an additional $0.20 printing fee. The set of 2 (two) passport pictures costs $9.99.
If the photo gets rejected, ePassportPhoto offers a 100% refund. Additionally, there is a 20% discount for every other photo ordered through its services.
Pros:
✔️ Same-day pickup at the nearest drugstore
✔️ 20% discount on each extra photo
✔️ Expert verification
✔️ 100% refund in the case of rejection
Cons:
❌ Misleading information
❌ No background removal for DIY service
❌ No digital copies
❌ Additional fees for shipping and printing
IDPhotoDIY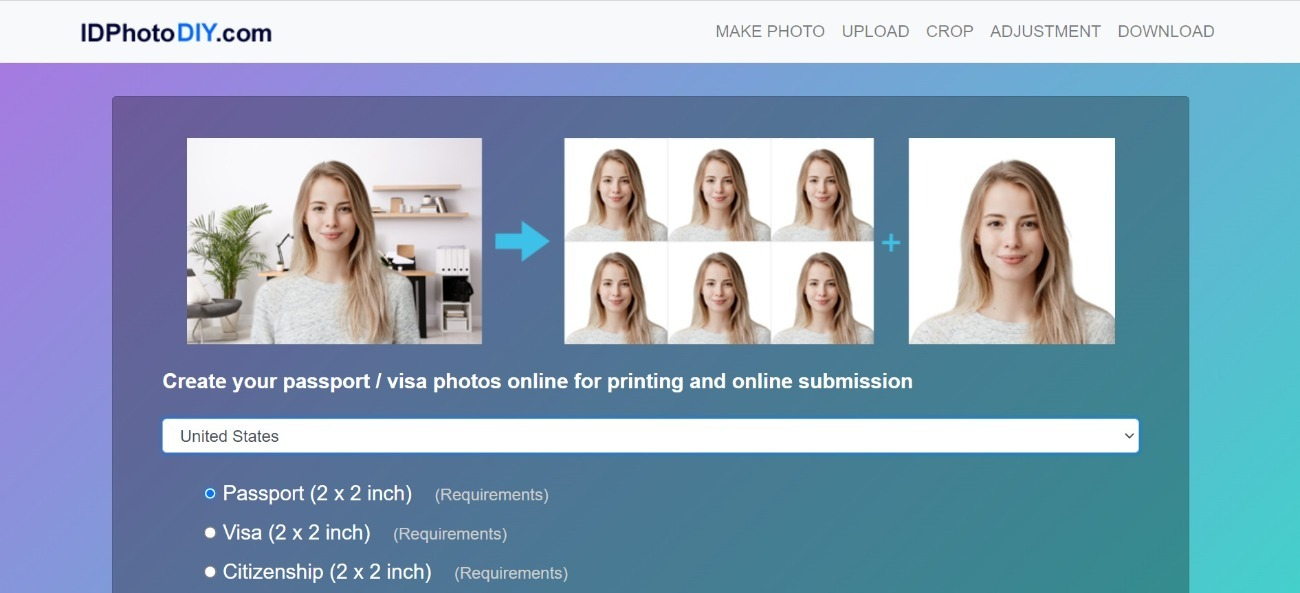 Partially a self-service, IDPhotoDIY offers to create a passport photo adjusted to the user's needs.
After uploading a picture and manual cropping—there are guidelines on the head's position—the website presents U.S. citizens with 5 various adjustments. The images differ in background color—from a perfect white to a little grayish—contrast and light. Customers can choose the version that suits them the most.
Unfortunately, there is no expert verification, so future passport holders have to be cautious with official U.S. guidelines. Also, the service provided no information on a refund policy.
Users can download their photos as a digital copy and a printable 4×6 template for $8.90.
Pros:
✔️ Intuitive and easy-to-navigate layout
✔️ Different versions of the same photo to choose from
✔️ Both digital and printable copies
Cons:
❌ No expert verification
❌ Manual cropping
❌ No information on the refund policy
Persofoto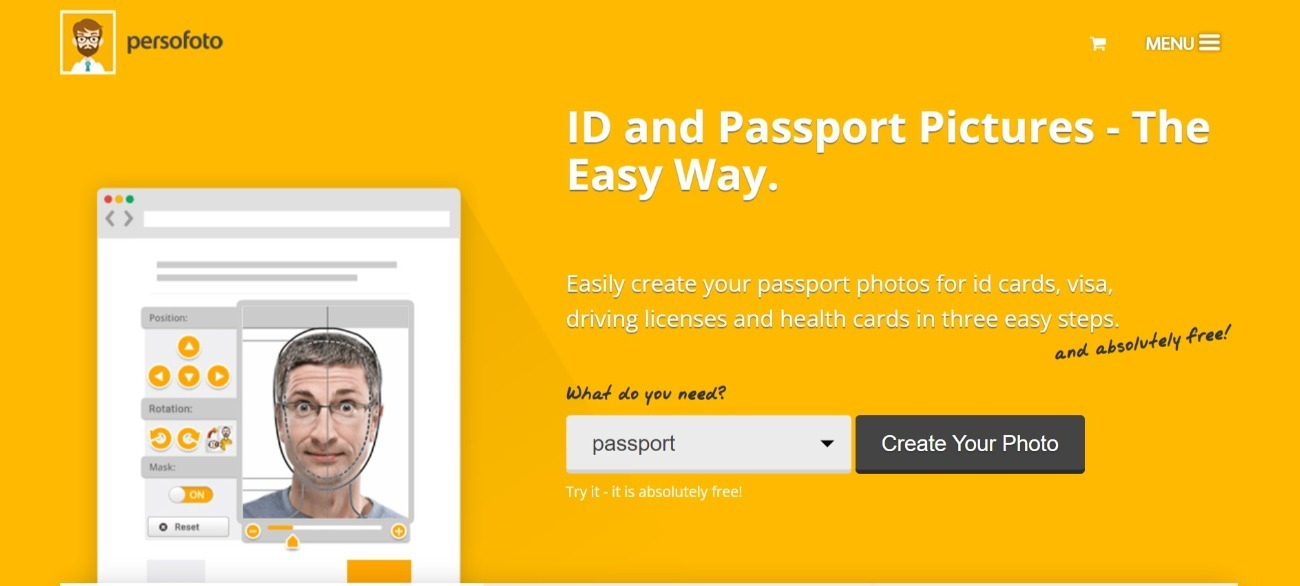 The first thing users should pay attention to is that the default currency is GBP. Thus, depending on the chosen service, there might be significant differences in pricing. Fortunately, the requirements are available for over 200 countries and 9 specific document types, including passports.
It is crucial to notice that U.S. citizens must first take their photos against a white background as Persofoto does not offer background remover. Other than that, its service seems pretty decent.
After uploading the image and cropping it manually—there are lines explicitly designed to show users where the face should be—customers can choose their final delivery options: only hard copies or an additional digital copy.
In one set, they receive 6 (six) fine-tuned pictures verified by experts. A digital copy is worth an extra charge. All retouching features and shipping are included in the price. However, it is hard to provide an exact cost due to fast-changing currency rates.
It is possible to download only a digital image for free; however, this option does not ensure compliance with the official passport photo requirements and does not include any adjustments.
Pros:
✔️ 6 photos for a reasonable price
✔️ Expert verification
✔️ Free shipping
✔️ Worldwide delivery
Cons:
❌ No background removal tool
❌ Additional fee for digital image
❌ Free service does not include verification and retouching
❌ No guarantee of compliance
Visafoto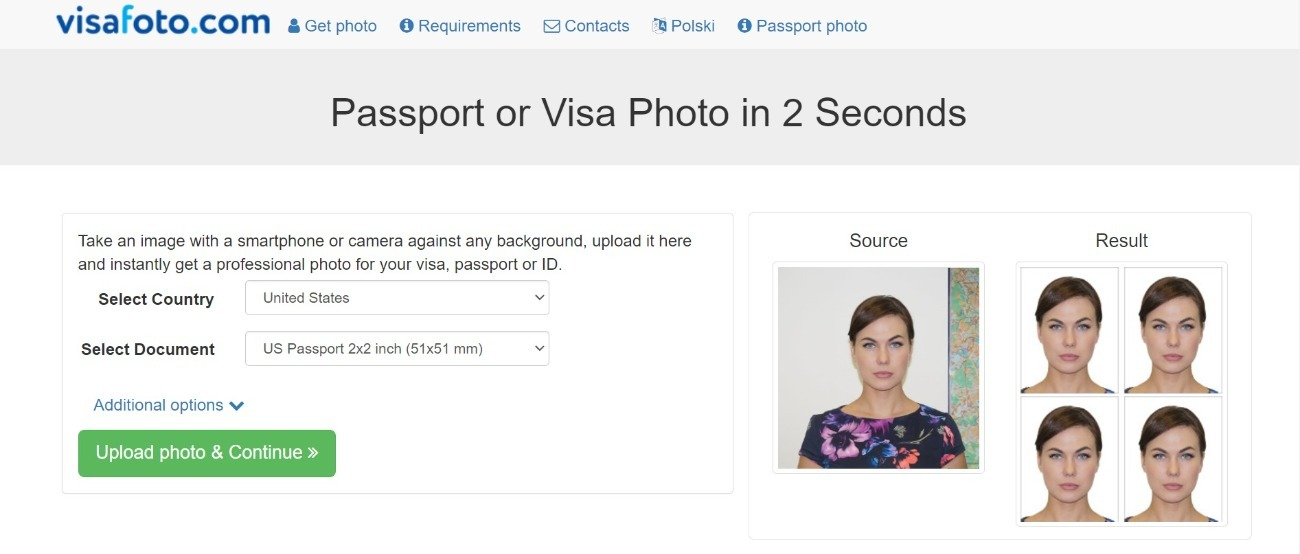 With a whole package, Visafoto offers to create U.S. passport photos that are 100% compliant with the official guidelines. The website's system crops, resizes, and removes the background of the uploaded image. For around $7, users will receive a digital copy and a 4×6 inch printable template.
It is possible to preview the image before paying. Also, a detailed table of requirements and the link to the Department of State's website are provided. The service ensures a 100% money refund in the case of rejection. However, there have been complaints about this option and the customer service in general.
Pros:
✔️ Full photo adjustment
✔️ Both digital and printable copy
✔️ 100% money refund
Cons:
❌ Complaints about the customer service
❌ Reported issues with the refunds
Interested in more details about the instant passport photo service? Check:
FAQ
After a thorough comparison, let us discuss some questions concerning passport photo services.
Is Passport Photo Online legit?
Yes, the Passport Photo Online service is 100% legit. According to Trustpilot, it is a verified company with an excellent TrustScore—more than 4,000 reviews and an average rating of 4.5 speak for themselves.
Is 123passportphoto safe?
The 123PassportPhoto service is safe, meaning it prepares photos and gives guidelines for taking a picture home. However, it has a meager score on Trustpilot, and some customers are not satisfied with this website. More detailed information is provided in our review of 123PassportPhoto.
Closing thoughts
If you need a ready-to-print passport photo without taking money from your piggy bank, Persofoto is the best free and easy-to-use passport photo service. There is, however, no verification, so U.S. citizens must make sure that the images meet all requirements on their own.
For the premium version, we crown Passport Photo Online as the best: it offers digital and printed photos for almost any type of document, with expert verification for a very low price. Thanks to its highly-developed AI technology, users receive their retouched pictures in just 3 seconds. Passport Photo Online also has a 200% money back guarantee in case your photo is not approved.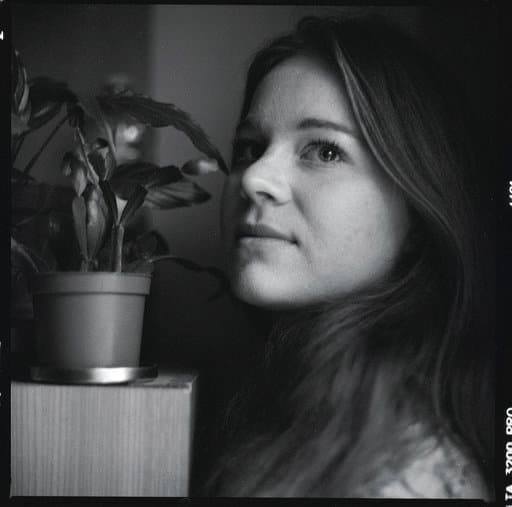 Karolina Turowska, a biometric photography expert and travel enthusiast at Passport-Photo.Online. When it comes to writing, she loves bringing dry facts to life. When it comes to traveling, she just loves bikes.