Do you have a passport? If you don't have one already, you're going to need one eventually. Traveling abroad requires everyone to provide some form of travel document, and this is usually a passport.
Passports are easy enough to obtain: you fill out the application form, collect your supporting documents, pay the fee, submit it all to the passport agency, and wait.
Assuming all goes well, the current processing time for a new US passport is two to three months—that's to get a new passport or to renew your current passport. But if there's a mistake in your paperwork, things can be slowed down by an additional 90 days or longer.
Keep reading to learn where you are most likely to go off the track.
In this article you will see:
Top 5 passport denial reasons
If you're planning an overseas vacation starting four or five months from now and don't yet have a passport, you'd better get that application submitted soon. And you may even want to consider paying the extra $60 for expedited service, which means receiving your new passport in five to seven weeks instead of the usual eight to eleven weeks.
You'll need the extra time in case an easy error leads to having your passport denied or delayed. And people make simple and avoidable mistakes all the time. It's important to know the reasons passport applications get rejected, in order to be sure that your application is approved. Here now are our Top Five Passport Denial Reasons.
5. Legal reasons
A passport application could be declined for a small number of legal reasons. You won't be able to get a passport if you owe child support, so you need to get current on your child support payments. Also, if you've missed payments on a loan from the US Department of State, they will not give you a passport.
But the Department of State does not care about private debts (if you've defaulted on a mortgage, for example) or state-level debts (if you need to repay unemployment compensation overpayments)—you can still get a passport.
Passports will be denied in the cases of people who are currently convicted or in jail, who are wanted on an arrest warrant, or who have a court order preventing them from traveling. If you have been convicted of a felony and are on felony probation or parole, you should consult with your parole agent before applying for a passport.
If any of these situations apply to you, contact the U.S. Department of State before completing any paperwork.
Looking for more tips about passports? Look no further:
4. Payment mistakes
Generally the last thing you do for your application is pay the fees. The cost of the passport is $130, and this has to be a check for the exact amount.
Be advised that the passport office doesn't accept debit cards or credit cards, or even cash—only checks. These can be personal checks, cashier's checks or money orders. Checks must be made payable to "US Department of State" in those exact words. Do not make the mistake of using "State Department" or "Dept. of State."
Another popular mistake people make is to write the check for an incorrect amount—so be mindful that you double-check everything at each and every step of the operation.
Expedited service is $60, so your check to the US Department of State would be for $190, if you choose this option. And if you want rush delivery, add another $18.32 to that, making your total check amount $208.32.
Your passport acceptance office (most commonly a US post office, but there are others) then mails the completed application including the check to the US Department of State. Passport acceptance offices charge a $35 execution fee, paid separately. Post offices accept checks, cash, credit cards and debit cards. They also charge postage for mailing the application.
Triple-check everything and make sure there are no extra costs. When you're writing a check or a money order, be careful that it's properly written and for the correct amount.
3. Unacceptable photocopies
For each document you submit with your application, you must also have a quality color photocopy of that document. The passport acceptance office will inspect the originals and return them to you; they will then send the photocopies onward to the Department of State.
Photocopies must be on standard white, 8 1/2 x 11-inch paper. They cannot be double-sided. Resizing the image is not permitted. Photocopies must be clear and readable, without streaks or smudges from the copy machine. They have to be undamaged, without creases or tears.
Your birth certificate may have "DO NOT COPY" printed on it, but just ignore this. You need the copy. A helpful hint: arrive at the post office with your copies already made. Do not attempt to make copies in the post office.
2. Missing information
You must complete the application form, Form DS-11, completely and thoroughly. Anything accidentally left blank will cause the whole application to be rejected by the passport agency or the State Department—whoever spots the mistake first.
Also, you must provide proof of identity. This can be any government-issued photo ID including your driver's license, military ID or state ID card. Remember to make good copies of all your supporting documents, such as your driver's license.
Finally, you have to provide proof of citizenship. Typically this is either your birth certificate (for native-born citizens) or your naturalization certificate (for naturalized citizens). If you do not have one of these recognized forms of identification, contact the US Department of State: they can provide a list of acceptable alternate forms of identification.
If you don't have your original birth certificate, you can get an "original certified copy" of your birth certificate from the secretary of state of your birth state.
If any documentation is missing, your application will be rejected and you'll have to start the procedure all over again. Getting all the information right the first time will save you a lot of time.
Next up: the number one reason for passport denial!
1. Unacceptable photographs
Of all the passport denial reasons, this is by far the most common.
A passport photograph is not just any photo. It has to meet official US passport photo specifications. This means that it has to be a certain size and shape. It needs to be properly composed and formatted. It must be properly exposed and printed, with good color and contrast.
It is a biometric photograph, showing the details of your face. If your eyes are closed, if your face is covered, or if you're wearing glasses or a hat, your application will be denied.
There are a lot of options for getting your passport photo taken. You can use the professional services available in drugstores, office supply stores, and post offices. These places mostly do acceptable work. For better results you can visit a photography studio and have a session with a professional photographer. This, to put it mildly, is going to be somewhat more expensive.
You can save some money (and your time) by taking your passport photo yourself. Use a photo booth at the mall! Better yet, use Passport Photo Online (or another online service) to have your picture edited to the American passport photo standards.
Passport Photo Online
We recommend using the Passport Photo Online service. Think of it as an online photo booth. You can take your passport pictures in the comfort and privacy of your home, for less than half the price and much less than half the time.
The procedure is quite simple: you just upload a photo into the Passport Photo Online tool, and it checks whether the image meets official US passport photo specifications. If it does, then it automatically adjusts the size and position, correct the color, fine-tunes the exposure and saturation, and does everything else needed to make a compliant photograph.
Passport Photo Online converts the image into a JPEG file, which is then emailed to you. You download the digital photo, ready to print at a pocket-friendly price at your local drugstore. Or you can have prints shipped to your home within a few days.
Using Passport Photo Online software, you have a 200% guarantee of passport photograph acceptance: if your image is not accepted for any reason, you will be refunded double your money back!
How to avoid passport denials
As you can see, there are a variety of passport denial reasons, and the government may reject your application for any one of them. But now that you know the main reasons for passport denial, you are much less likely to make these simple mistakes. Just be sure to follow all the guidelines of the American government regarding passport applications and passport photos.
When taking photographs for your U.S. passport, it's crucial to meet all the specified standards. By using a reliable online photo maker like Passport Photo Online, you can be sure that your passport photo will be approved by the authorities. We hope you found this article helpful.
Passport denial reasons: FAQs
What happens if my passport application is rejected?
When your application is rejected, you get a letter in the mail from the US Department of State. The letter will explain why your application was put on hold, and what you can do to fix the issue.
Do I have to pay again if my passport application is rejected?
You might! They typically give you a deadline of 90 days to resolve the problem without having to pay again. If you miss the deadline, the application is canceled without a refund. If you choose to re-apply, you will need to submit a new payment as well.
How do you know if your passport application has been denied?
You will get a letter in the mail stating that your application was denied or put on hold.
Can I apply again if my passport is rejected?
Maybe. It depends on the reason for the rejection. If it's something you can fix (such as needing a better photograph or more information), you have 90 days to re-apply. If it's something you cannot fix in 90 days (like being in prison or on parole), then you cannot re-apply until such time as the underlying issue is resolved (when you complete your sentence).
What happens if your passport photo is rejected?
You will be notified by mail that you have 90 days to submit a new photo.
Why does my passport photo keep getting rejected?
There are many reasons, but it boils down to this: if your photo does not meet very particular standards, it will be denied. The State Department is very strict on compliance. For best results, try using Passport Photo Online.
Am I on the passport denial list?
The Passport Denial Program is run by the Child Support Services Division (CSSD), a government agency that is a part of the Federal Collections and Enforcement Program that helps states enforce past-due support obligations. If you owe more than $2,500 in child support, you get on the list.
How do I know if I'm on the passport denial list?
The CSSD will mail you a letter that lets you know they are putting you on the denial list. This letter will explain how much you owe. The only way to get off the list is to pay the full amount. Or you can contact the Child Support Enforcement Agency Customer Service Unit at (202) 442-9900.
Why would someone be denied a passport?
The most common reason is if someone owes more than $2,500 in child support, they will get on the CSSD passport denial list. If someone has an unpaid federal loan, they will be denied. If someone has a criminal court order prohibiting them from traveling, such as if they are on bond or bail while awaiting trial, they will be denied. If someone is convicted of certain drug-related felonies, they will be denied.
Sources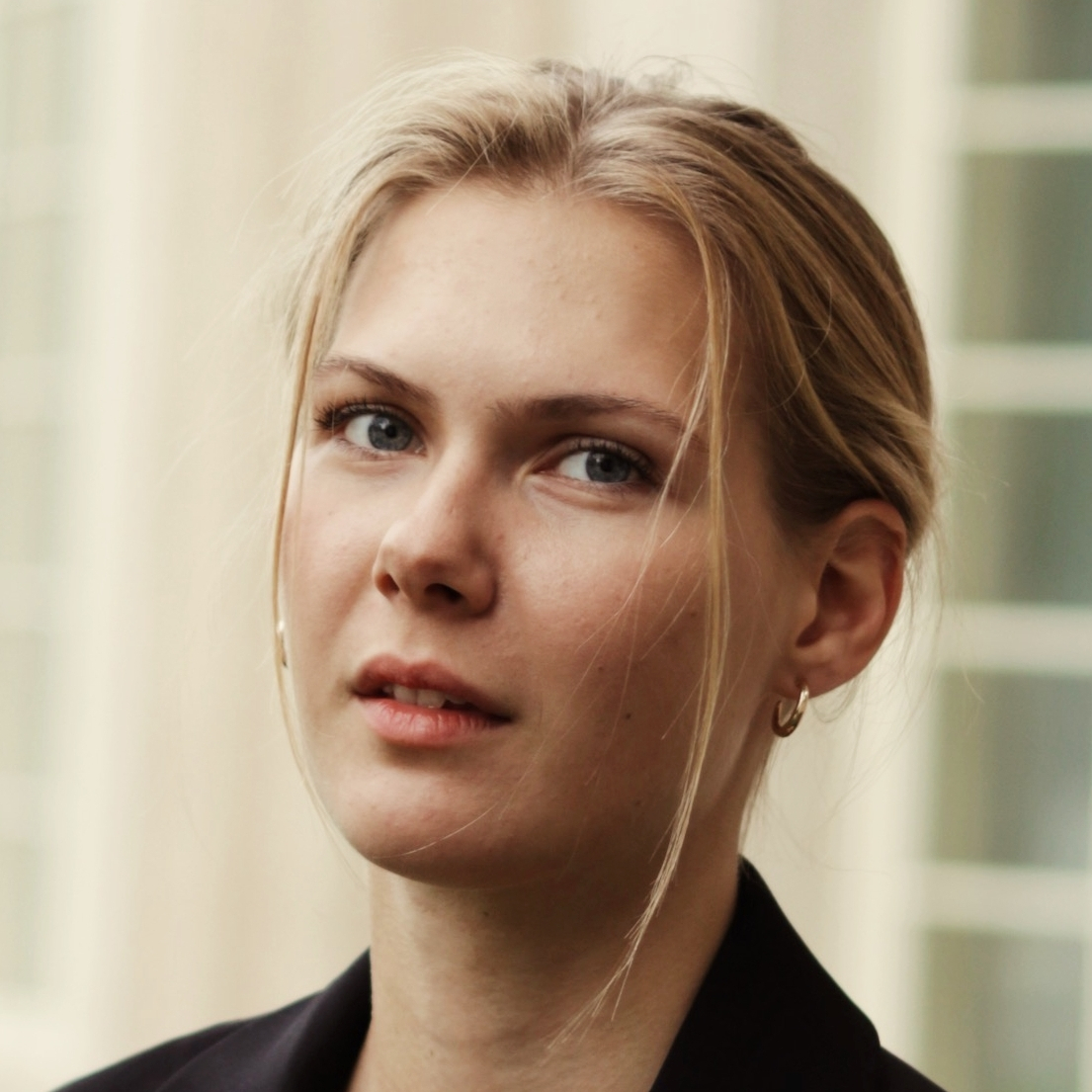 Justyna graduated from journalism and social communications at the University of Lower Silesia. She is an avid journalist with passion for travels and sport, being also a professional athlete for the past 8 years. Justyna is the author of articles concerning biometric photography.