Are you looking to travel in the United States (US) and wondering if your Mexican passport can be used for your trip? What about immigration status? Do you need to make sure you've got that covered as well?
In this blog post, we'll explain the topic thoroughly and make sure you know if your Mexican passport will be deemed a valid travel document.
Can you travel with a Mexican passport in the US – essentials
A Mexican passport is a perfectly valid travel document. Domestic air travel rules, and those addressing crossing state borders by land or sea, recognize your Mexican passport as an acceptable form of identification.
Your foreign government-issued passport belongs to a list of 16 (sixteen) documents that are acceptable by the TSA (Transportation Security Administration), such as:
a US passport;
a US passport card;
a foreign government-issued passport;
a Permanent Resident Card;
a Border crossing card;
a driver's license;
a DHS Trusted Traveler Card;
transportation worker identification credentials;
a US Citizenship and Immigration Services Employment Authorization Card (I-766);
a US Merchant Marine Credential;
a Veteran Health Identification Card;
a US Department of Defense ID;
a state-issued Enhanced Driver's License;
an acceptable photo ID issued by a federally recognized Tribal National/Indian Tribe;
an HSPD-12 PIV card;
a Canadian provincial driver's license or Indian and Northern Affairs Canada card.
These remain valid IDs used during check-in, and if these are in your possession, you can travel freely in the US.
As a side note, keep your US visa at hand. Interstate travel does not technically require you to present it with your Mexican passport, but should security staff wish to check your legal status, be ready to comply.
Can you travel with a Mexican passport in the US – minors
Only US children and babies can travel with no photo ID when crossing state borders. Instead, Mexican passport holders who are minors need to carry a passport, like any other Mexican citizen.
Got the travel bug? Try reading these articles for more ideas:
Passport Photo Online – photos for your Mexican passport
Next time you need a new passport photo for your Mexican passport, try Passport Photo Online. It is an application that's available on a website and downloadable to both iOS and Android smartphones that acts as your personal, professional photo booth. Available 24/7, it will always be ready to deliver valid passport photos, and you will receive a 200% refund if it doesn't.
Take a photo with your smartphone or digital camera, choose the Mexican passport from the list of documents the application supports and upload the image.
Passport Photo Online allows you to crop your passport photos for free or turn an image into a valid Mexican passport photo in just 3 (three) seconds for only $6.95.
You can secure your passport photo while sitting comfortably on your couch.
Can you travel in the US with a Mexican Passport – summary
The bottom line is this: you can travel in the US with a Mexican passport, and also, you will need it for identification. Whether you're planning domestic flights across the United States or a trip by land or sea, both you and your minor travel companions will have to carry their Mexican passports.
Traveling in the US with a Mexican passport – FAQ
Here you will find the most common queries about the topic, trying to solve the doubts of Mexican nationals planning a trip within the US.
Can you travel with in the US with a Mexican passport?
Mexican nationals, just like any other foreign citizen, will need to keep their passports at the ready when attempting to travel within the US.
Can you travel in the US with just a Mexican passport?
Technically, you can travel within the US with just your Mexican passport. That being said, it would be prudent to carry a visa too.
Sources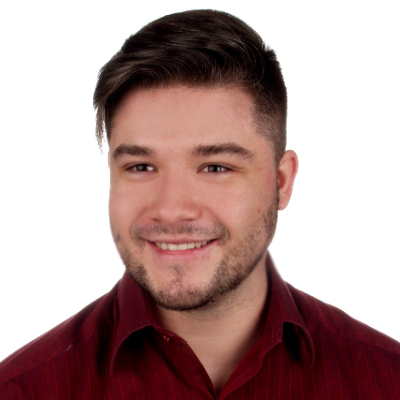 Graduated from the University of Warsaw, Michał, is a biometric photography expert with an undying thirst for adventure and a writer at Passport-Photo.Online. A self-proclaimed book and movie critic as well, he's always eager to visit to the most underrated or less popular travel destinations.