Getting a passport from your home country is your inalienable right. Every US citizen is eligible to have a passport from the day of birth. Application for a travelling document is not complicated but you need to know what to do and how.
When you apply for your first passport, you must do it in person and use the special form DS-11. You can download the form DS-11 from the official websites and fill it in. Then, you have to submit it in the office, still in person, bringing also your ID document in order to prove your identity and citizenship. Additionally, you are obliged to submit a biometric passport photo and proof of payment for the passport fee.
Filling in the DS-11 Form is not difficult. This passport application form asks you only for the basic information like your personal data (names and surname), date of birth, your parents' names, etc. You also need to give some information describing how you look.
We will guide you through:
When to Use DS-11?
The DS-11 form must be used when you apply for your passport or the passport for your minor child for the first time. It must be submitted in person, you cannot send it via the Internet. When you apply for a second or next passport, you can use another type of form (DS-82) and send it by mail, but not always. In some situations, you will be asked to use the DS-11 form.
When will you be obliged to submit the DS-11 form again?
An example is when you apply for the next passport for your child aged less than 18 years old. A child's passport's validity is 5 years (instead of 10 years for the passport for an adult) and the renewal option for a child's passports is not available if the child is younger than 16 years old. In order to apply for the second and next passport for a child, you need to use the DS-11 form each time until the 16th child's birthday, when the renewal option will be used.
Another situation when you must use again the DS-11 is when your prior passport was lost or stolen. In such a case, you cannot send it with a DS-82 form renewal application, so DS-11 must be filled in again. The situation is the same when your prior passport is seriously damaged or if your prior passport expired more than 15 years ago.
Find out more about passports from these articles:
Lost and stolen passport
It can happen that your passport was lost, stolen or badly damaged. Do not worry, you are eligible to get a new passport, you just need to apply for it. But this is not the same procedure as in the case of renewal when you use the DS-82 form and can go through all the process via the Internet. Keep in mind, that renewal is possible only if your previous passport expired less than 15 years before and you have your old passport to submit with the application.
If your passport is damaged, stolen or permanently lost, you need to replace it (not renew).
In order to follow this procedure, use again a DS-11 application form – the same you have used applying for your first passport. That means that your visit in-person to a passport acceptance facility is mandatory.
So, download the DS-11 form and fill it out, gather necessary documents proving your identity and citizenship and take a US passport photo at home.
There is a field in the DS-11 form where you will be asked whether you had a prior passport and calls for its number and issue date, it also asks whether the passport was lost or stolen. You do not have to fulfil this field, you can just put a question mark in the blanks and explain the situation to the agent during the passport appointment.
How to Fill in DS-11?
The only useful advice is not to rush when you are filling out the DS-11 form. Just carefully do all the tasks and fill in all of the fields. You will be asked about your name, gender, home address, mailing address and other contact information. Also your date of birth, place of birth, Social Security number and all other names you have used will be needed. Nothing special, right?
To fill in the second page you need to give the names and birth information of your parents as well as a current or most recent spouse. The last part is your physical description information like hair color, eye color, height and weight. You need to insert this data too.
If you have any immediate travel plans, there is space to describe them. If you like, you can add an ICE – "in case of emergency contact", but this is not necessary.
How to Apply for a US passport?
The first step is to find a passport acceptance facility near you and check its opening hours.
Passport Acceptance Facilities are often localised in local post offices and this is easy to find them via the Internet. Check, if your facility takes clients on a first-come-first-served basis or you need to call to make an appointment.
After submitting your documents, you'll need to take an oath that the information you have put into the application is true to the best of your knowledge. Then you will be asked to sign the application and prove your identity and show a birth certificate to prove your citizenship.
You can prove your identity with any of these documents:
Fully valid U.S. driver's license
Certificate of Naturalization or Citizenship
Government employee ID (city, county, state or federal)
U.S. military ID or military dependent ID
Valid foreign passport
Matricula Consular (Mexican Consular Identification, commonly used by the parent of a U.S. citizen child applicant)
In some particular cases, a citizen is not able to show any of the documents listed above. In such a case they can use any two of the secondary identifications listed on the State Department's website, which are:
In-state, fully valid non-driver ID
Out-of-state driver's license
Out-of-state non-driver ID
Social Security card
Learner's or temporary driver's permit
Voter registration card
Employee ID
Student ID
Selective Service (draft) card
Medicare or another health card
Expired driver's license
Form DS-71, for an Identifying Witness
In order to complete your passport application, you are also obliged to submit a passport-style photo meeting the requirements. If you do not want to rush and pay the extra money, be prepared and take your passport photo at home with your smartphone. You can use an app or web service such as Passport Photo Online which can also be found on Google Play and AppStore.
If everything is well, your passport will be ready in 4-6 weeks and you can collect it in the post office.
How to use DS-11 Form – Summary
If you apply for your first passport, or your former passport has been stolen, lost or damaged, you must use the DS-11 form.
In order to do it, go to the U.S. Department of State's website, download the DS-11 form and print it. You can fill it out online or print it out and fill it in by hand – it doesn't matter.
Remember to not sign. You will be asked to do that in front of the postal employee processing your application.
If you ask yourself "Where is the post office processing passports near me?" – just check the State Department's Passport Acceptance Facility Search Page and find the nearest one. You will find there also opening hours and information if you need an appointment or not. Make an appointment by calling or online. If you have more questions, contact them directly.
Sources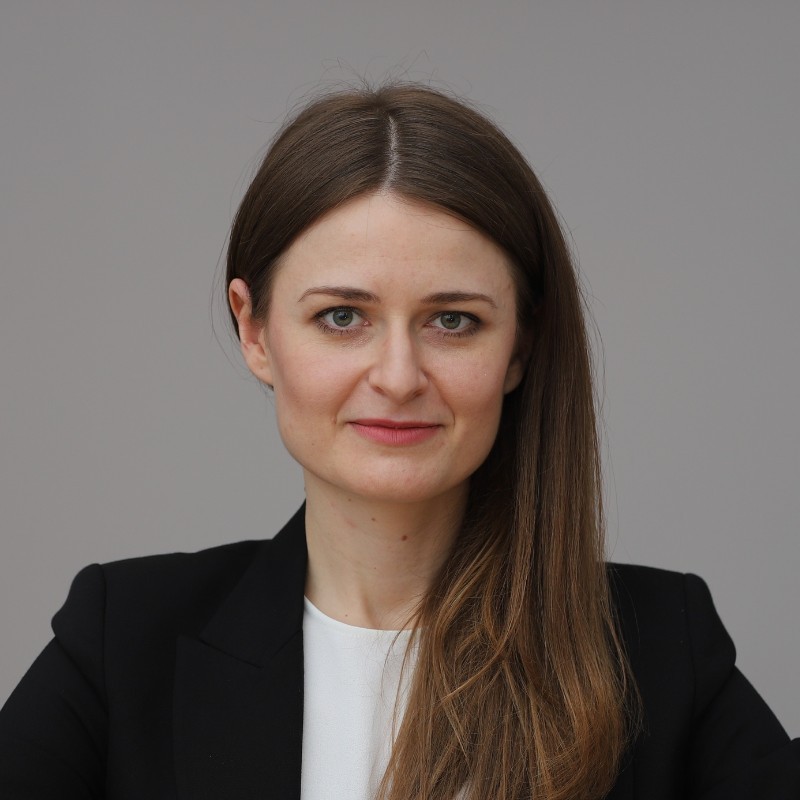 Karolina's passion for law, technology and photography led her to PhotoAiD S.A., where for the past 3 years she has been an expert in the implementation of passport photo compliance procedures in +80 countries around the world.