It is recommended by the US Department of State that a photocopy of a passport should be made before international trips. Photocopies should be kept in a location other than the actual passport, for extra security, in case something happens to the original document.
By having a photocopy, a replacement passport is easier to get. This short blog post will inform individuals about passport photocopying and everything that they will need to know.
In this article you will see:
Why is it important to take a photocopy of a passport?
It is advisable that you get a photocopy taken of your passport's information page, prior to your travel, for security reasons.. This is particularly useful if the trip is international, and the person is far away from their home country. A photocopy of your passport makes passport renewal an easier process, especially in a situation where the passport was damaged, lost or stolen.
It is also recommended that, in addition to a photocopy of your US passport, you should prepare copies of your passport photos, or have new ones taken if they are old photos, older than 6 (six) months. This also speeds up the renewal process in a situation where a passport has to be replaced.
Photos should meet the specific 2×2 photo requirements, which specify that they be 2 × 2 inches in size, with a plain white background and printed on high-quality paper. Applicants must face forward, keeping their eyes open and mouth closed. Smiling, headwear, or glasses are not permitted. It's crucial for a person to ensure that their taken photos adhere to these passport photo guidelines.
What's important about the photocopy of a US passport is the passport number, which identifies each person. With the number, it is easier for a passport to be replaced, as it can eliminate many problems with confirmation of identity.
Do you want to learn more about passports? Check these out:
How to photocopy your passport correctly?
Taking a passport photocopy is easy. A person must open their US passport to the 2nd page, where the passport image and personal information is shown. The passport must be laid down on the photocopy machine, and the photocopy settings must be adjusted to make sure all details are clearly visible.
In many cases, the default settings are too dark, which could make the image difficult to read. Another option when photocopying a passport is to scan it using a desktop scanner. This can be sent to your email (and kept electronically), as well as printed (and kept as a hard copy). Therefore, a person needs to remember that:
it is advisable that a photocopy is made in color;
if the file is kept on a device, it needs to have a large size and resolution;
a person should make at least 1 (one) photocopy.
Some individuals also take high-quality photos of their documents. This is then stored on their phone. Although scanning is more effective, taking a photo is also very useful, as all the information is visible.
Why a photocopy is useful when a passport is lost or stolen
When a person is on holiday, and they realize that their US passport was lost or stolen, it is essential to contact the nearest American Consulate or Embassy.
A person must explain in detail what happened to the document, to the Consular Section department representative, and present any required documents. Typical requirements include proof of identity, passport application, passport photos, and a photocopy of the passport, if the person has one.
Where should I store my passport photocopy?
In regards to a place where people should store their passport photos, individuals have many options. The most common place, when it comes to carrying a passport, is the luggage. People often travel with travel bags that have locks on them, therefore sensitive objects can be kept under lock and key, where only the owner has access to them.
The second option is a hotel room safe. This is a very popular option, and almost all hotels have a small safe placed in the closet for a person's private belongings. When traveling with a friend, or a partner, people often exchange their photocopy information as additional security.
As mentioned above, people also take photos of their documents and store them in a password protected security folder. However, mobile devices can also be stolen or lost, therefore it is important to keep an electronic copy in a cloud/google/Microsoft drive as well. Moreover, cloud storage can also store information such as prescriptions, travel insurances, health insurances, boarding passes or other essential documents.
Passport Photo Online
When you need a passport photo, you have a few options available: a professional photographer, a photo booth, or taking one yourself at your convenience. The latter option is by far the easiest, as you can take your photo anytime and anywhere, as long as you can still meet the requirements.
Using an app such as Passport Photo Online will help get you the US passport photo you need. This app has a highly-advanced AI that uses the same algorithmic techniques utilized by passport offices around the world, in order to verify if a passport picture is correct or not. Thanks to this it can tell you exactly what, if anything, is wrong with the passport photo, so that you know what changes you need to make.
It will also change the background into the required one, and it will crop and resize your photo according to the requirements of the document you need the photo for.
Once all of this has been done, and the photo has been marked as correct, it will be accepted by the passport office.
To download this app you can visit the Google Play Store, for android, and the Apple App Store, for iOS.
Photocopy of a passport: FAQ
Can you use a photocopy of a US passport as ID?
No, you can't use a passport photocopy as ID, but you should still have it as if you do lose yours it will help speed up the process of getting your new passport.
Where can I get a photocopy of my passport?
You can get a photocopy of your passport anywhere that has a photocopying machine. If you're unsure how to get the highest quality, you should go to a photocopy store and they will be able to get the copy done at a high quality.
What does photocopy of a passport mean?
It means exactly what it says, a photocopy of your passport. This is a printed piece of paper that shows the relevant page of your passport, in case yours is lost or stolen and you need to apply for a new passport.
Is it legal to photocopy a passport?
Yes, it is perfectly legal to photocopy your passport. In fact, the US Department of State recommends that all US citizens have a photocopy of their passport with them, when traveling abroad.
Can you use a photocopy of a passport to travel?
No, a photocopy is not the same as a passport, and therefore is not a valid travel document. You will not be allowed to travel using a photocopy to anywhere that requires a valid US passport.
Which passport pages should I photocopy?
The pages you should photocopy are the ones with information, such as your passport number, name, photo etc.
Can you take a picture of your passport and use it as ID?
No, you cannot. A picture of your US passport's photo page does not qualify as valid ID. However, it's always good to have a backup copy of one's passport info page in case of loss, theft, or damage while traveling.
Which pages to scan on my passport?
The 2nd (second) page should be scanned and kept as a backup in case your US passport gets lost or damaged. This is the information page that has your personal details and passport photo.
How to get a scanned copy of your passport?
Use a home scanner or commercial scanning service to get a high-quality scan of your US passport's info page. There are also smartphone applications on Android and iOs that allow you to scan documents with your phone's camera.
Can you travel internationally with a copy of your passport?
No, it is not possible to travel internationally with a copy of your passport. A valid passport is mandatory for any type of travel outside of the US.
Can I use a photo of my passport at the airport?
No, a photo of your US passport will not be accepted as a travel document or as a replacement for a government-issued ID. This is true for domestic airports within the US and for international airports.
Scanned copy of passport–what is the meaning?
A scanned copy of your US passport refers to a digital copy of the 2nd (second) page of your US passport (the one with your picture and info). This copy can be printed and stored with your other documents while traveling or kept as an electronic document on your mobile device(s).
Can I fly with a copy of my passport?
No, you cannot use a copy of your passport as a form of identification or as a travel document on any domestic or international flight.
Lost photocopy of passport–what now?
If you are worried about identity theft, you can call the National Passport Center toll-free at 1-877-487-2778 (TTY 1-888-874-7793) and report the loss. The operator will instruct you on how to proceed based on your situation.
Is it ok to take a picture of your passport?
Yes, it is perfectly fine to take a picture of your US passport's info page. Try to keep the copy of your US passport in a secure location (with your other documents) to prevent identity theft. 
Photocopy of a passport – summary
Having a photocopy of your passport, in addition to your US passport, is very handy, as it allows you to have some form of proof of your identity, in the situation where your passport has been lost or stolen. This will enable you to apply for an emergency replacement much quicker than if you didn't have a photocopy.
Sources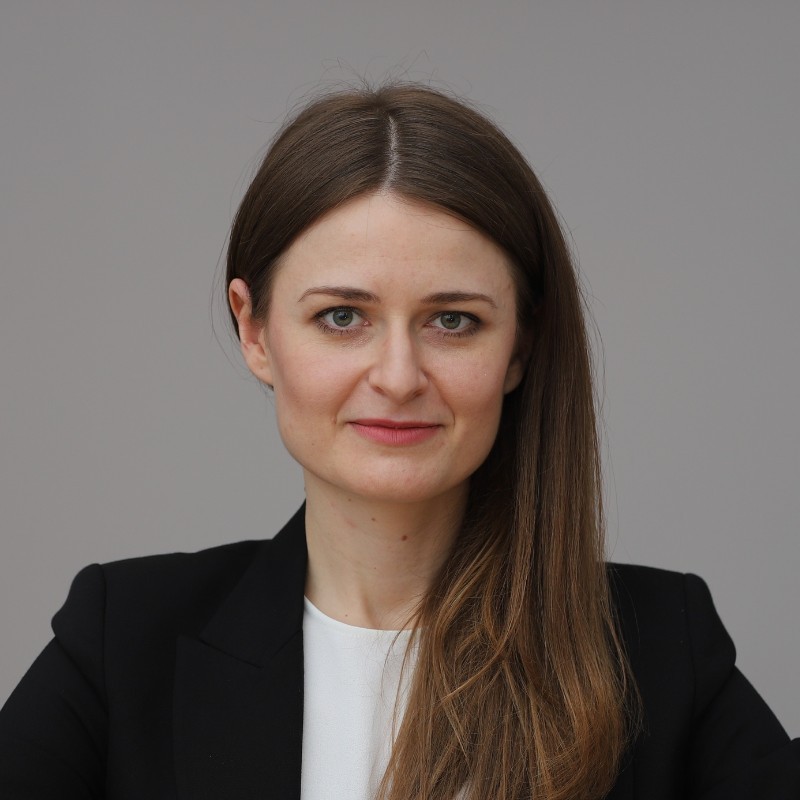 Karolina's passion for law, technology and photography led her to PhotoAiD S.A., where for the past 3 years she has been an expert in the implementation of passport photo compliance procedures in +80 countries around the world.