For any international travel, a U.S citizen requires a passport, which is granted by the U.S State Department. In order to obtain one, Individuals must fill in a passport application and provide supporting documents. It is essential that the documents are provided correctly so the application gets approved, and the passport is issued with no delays. Additional documents may be also required for a minor passport application. The passport process takes about 6-8 weeks.
Passport Application
For first-time passport applicants, you must fill in a DS-11 form, known as 'Application for a U.S. Passport'. Applicants will find this application form on the State Department's website, but also at passport acceptance facilities and passport agencies across the country. With modern technology, applicants are now able to complete the form online. However, this still has to be printed and signed at the passport acceptance agency, with an agent present as a witness. If an applicant decides to fill the form in manually, then a black ink pen must be used. The form will ask about individuals' personal information like their social security number, address, parental information, or birth information.
Find out more about passports from these articles:
Evidence of Citizenship Requirement
Filling in a DS-11 form is not enough. Applicants must provide evidence of citizenship along with proof of identification. Proving citizenship is essential for every passport application. Citizenship evidence that is provided for a passport application include:
previously issued passport
birth certificate (original copy)
naturalization certificate (citizenship certificate)
or a consular report of birth abroad.
In a circumstance where an applicant does not have any of the citizenship evidence mentioned above, secondary documentation can be provided. Documents that are accepted as secondary citizenship evidence are; hospital birth certificates, early school records, or other early public records, or some sort of birth record like birth affidavit, or government-issued letters stating that the records could not be found due to certain reasons.
Proof of Identity for a Passport Application
Proving identity is an easier process, as the documents demanded are not as complex as the citizenship requirements. Identity proof has to be attached to every passport application. Documents that confirm identity are:
expired passport
naturalization certificate
military ID
passport card
driver's license
or other forms of government-issued ID.
For identity proof, a photocopy of the original document is acceptable. Photocopy must be high-quality and both sides of the document must be present. In this case, if a person doesn't have proper identity proof, a form of secondary identification can be provided. Secondary identification documents are employee ID, social security card, or an educational institution ID.
Passport Photo Guidelines
Another essential requirement for a passport is a correct passport photo. If a passport photo is not done in accordance with passport photo guidelines, then the application is likely to be rejected, even if other supporting documents are correct. Therefore, it is essential passport applicants are aware of all the photo requirements. US passport photo requirements include:
2×2 inches in size
Photos must be in colour
White background
Printed on high-quality paper.
Not older than 6 months
When taking a passport photo it is also important to know what is acceptable and what is not. Firstly, applicants must directly face the camera and keep a neutral facial expression. Eyes must remain open, whilst mouth closed. Smiling, frowning, or another facial expression is not permitted. Secondly, headwear and glasses should be removed for the duration of the photo, unless the person has a medical condition or a religious belief.
People should wear their daily clothes for a passport photo, however, they must not blend in with the background. Uniforms are also not allowed. Piercings may be kept if they don't obstruct applicants' faces. A similar rule applies to hair, which should not obstruct applicants' face in any way.
Additional Documents Required for Minors
In addition to the passport application, and supporting documents, both guardians of minors (under the age of 16) are required to sign the application form. Guardians need to provide their proof of identity, along with proof of relationship (birth certificate or adoption court order/decree). In a situation where both parents are not able to be present for the application process, evidence of sole guardianship or a notarized statement is needed. This is needed so absent parents grant consent for passports to be made. A permission form is known as DS-3053 – Statement of Consent, and it needs to be submitted with the minor's completed passport application.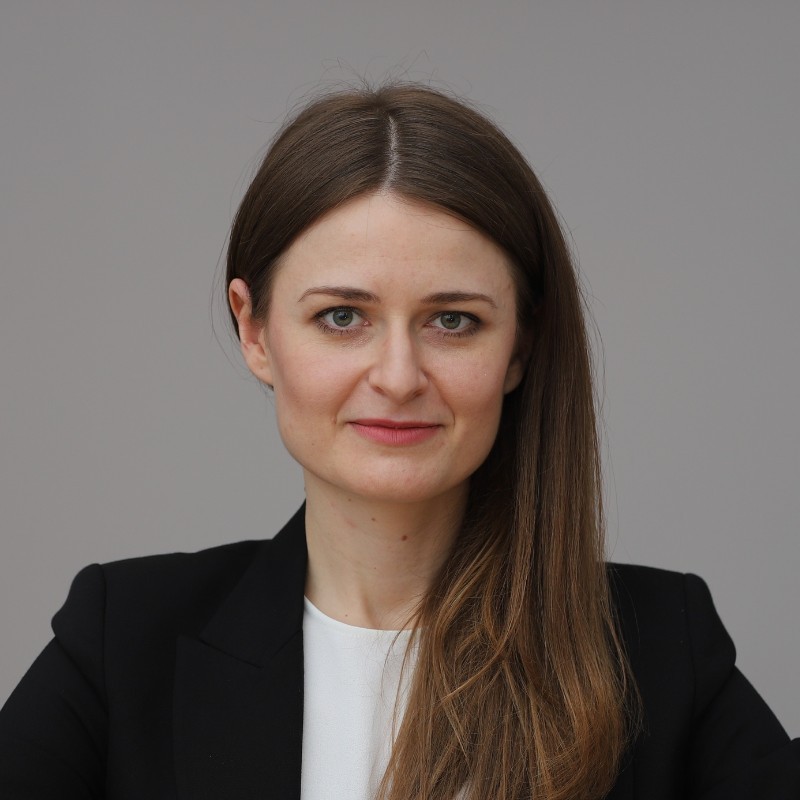 Karolina's passion for law, technology and photography led her to PhotoAiD S.A., where for the past 3 years she has been an expert in the implementation of passport photo compliance procedures in +80 countries around the world.