Did you know that the cover of an American passport hasn't always been blue?
In the past, the US Department of State issued passports in different colors. From 1926 until 1941, US citizens received red passports.
After that, US passports were issued in green.
In 1976, the United States passport changed to the blue covers we are familiar with today—the same shade found in the American flag.
In '93-94, in honor of the 200th anniversary of the Consular Service of the United States (founded by Benjamin Franklin), it was possible to get a special commemorative green passport.
But even now, not all US passports have the famous blue cover. If you're curious about what the current US passport colors are and the menings behind them, continue reading this article to find out the details.
In this article you can find:
Types of US passports: blue
The blue US passport is just a regular, ordinary passport, also known as a "tourist passport." It has a navy blue cover and it is issued to most American citizens who want to travel abroad. You get a blue US passport if you want to travel for business, for employment or education, as a tourist, or as a member of an international flight crew. These "American-flag blue" passports are issued by all US passport agencies.
There are also some special no-fee blue passports that are issued to employees of the American National Red Cross, to Peace Corps volunteers, and to the Department of Defense employees who travel abroad.
Find out more about passports from these articles:
Black passports
A black passport is a diplomatic document issued to the US president, his immediate family, certain top officials, and diplomatic personnel. It has a validity period of 5 (five) years, is exempt from any fees, and cannot be used for leisure travel.
This US passport type is also issued only by the Special Insurance Agency of the Washington Passport Agency.
Brown American passports
Brown (or a shade of maroon) US passports are known as "official Passports." These are American passports issued to officials of the US government who must travel abroad for official business: politicians, FBI agents and bureaucrats will all have brown official passports. Also, the members of the family of such officials can get brown US passports when they are authorized by the Department of State.
The brown official passports are also issued to active-duty members of the military (and their families) who have to travel overseas. Military passports are issued by the Special Insurance Agency of the Washington Passport Agency. American citizens can hold a blue passport and a military passport at the same time, but they use the brown official passport for official travel and the blue tourist passport for personal and leisure travel.
To get the brown official US passport, you submit the same application form and documents as for the regular blue passport, along with evidence proving your official status. The official passports are no-fee passports, which means they are free of charge for their passport holders.
The validity of a brown official passport is 5 (five) years, maximum. These passports cannot be used for leisure travel, and must be returned to the government when the employee's governmental duty ends.
Gray US passport covers
If the United States passport cover is gray, this is a service passport for contractors who are traveling to support the US government, but who do not qualify for a brown official passport. These service passports can be used in cases where a regular blue passport doesn't allow travel. They are no-fee passports valid for up to 5 (five) years, and are issued by the Special Issuance Agency in Washington.
Green US passport
The green passports issued by the US Department of Citizenship and Immigration Services are not actually passports but are refugee travel documents. Despite their look, green passports do not indicate US citizenship.
Green passports (they're actually a shade of bluish-green) are issued to refugees who are living on US soil but who are unable to get a passport from their country of origin. They can use them to get travel visas, and for readmission back into the United States.
Passport Photo Online–perfect for all types of US passports
It doesn't matter which type of US passports you're applying for—whether it's blue, black, brown, gray, or a green refugee travel document—you're going to need to fill out an application and attach a suitable photograph. Passport Photo Online can help you with that photo by providing you with an easy-to-use tool that creates professional passport photos from anywhere in the world–no traveling to distant photo booths, making appointments, or waiting in line required.
With dedicated apps for Android and iOS devices, all of our photos come with the best acceptance guarantee in the industry: 100% acceptance by US passport agents or double your money back. Couple that with $3.00 delivery to anywhere in the US, and getting your US passport photo with Passport Photo Online just makes sense.
US passport color: FAQ
Below you can find answers to the most common questions regarding US passport colors.
When and why do countries sometimes change their passport color?
Usually this is because of a significant change in governance, like after a civil war or revolution.
Back in 1988, the UK went from blue to burgundy to match the rest of the European Union, but now that the UK has exited the European Union under Brexit, they are returning to their old color scheme of gold and navy blue passports.
Norway recently switched to lovely pastel colors, just to be cool and show off. Expect to see changes for security and anti-counterfeiting purposes.
How to get a black passport?
A black US passport is a diplomatic passport. To get it, you must be an employee of the US Department of State—a diplomat, an ambassador, or an embassy staff member. Also, black passports are issued to US presidents, vice-presidents, and the justices of the Supreme Court.
How to get a red passport?
A red US passport—also referred to as a brown or maroon passport—is an official passport. This document is issued to US officials traveling overseas for business purposes.
Also, active-duty military members, as well as their families, might obtain a red passport.
The application for official passports looks the same as the regular blue ones. However, applicants must present their official status to get a red passport.
Does the president get a special passport?
Yes, the president of the United States gets a special passport. Apart from a regular blue passport for private travel, the president also receives a black, "diplomatic" passport. This particular type of passport is used for travel connected to the interests of the Department of State only.
US passport cover colors: summary
Blue especially dark blue is the most popular color for passport covers among the nations of the world. The United States, the United Kingdom and 80 (eighty) other countries all use some shade of blue for their most common passports.
But as you now know, there are other specialized passports with other special colors that you may acquire someday. Wherever you go and whatever you travel needs are, remember that Passport Photo Online is always here to help you with your identity document photography.
Sources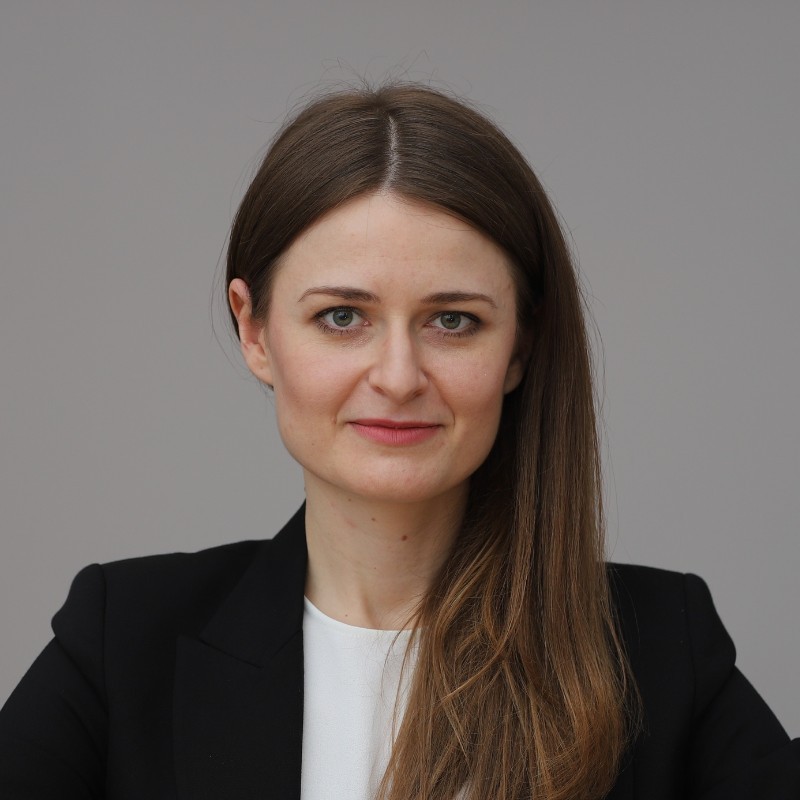 Karolina's passion for law, technology and photography led her to PhotoAiD S.A., where for the past 3 years she has been an expert in the implementation of passport photo compliance procedures in +80 countries around the world.