A passport will always be required for any citizen of any country to be able to travel overseas. Albanian passport is not one of the most powerful passports in the world, however, if you hold one you can travel to almost 115 countries without the need of applying for a visa. As of April 2022, the Albanian passport was ranked 51st.
If you want to learn more about Albanian passports and the countries you can travel to without a visa then keep reading this article until the end.
Like this article and want to know more? Check these out:
Henley Albania passport index
The Henley Passport Index ranks countries globally depending on the freedom of travel. There you can find every global passport and find out any information you need regarding the countries you can travel to with a passport and the ones that require a visa. This is a specific rating based on information from the International Air Transport Association.
So far, the Henley Passport Index ranks Albania 51. However, changes might be made from time to time considering that COVID-19 is still on the run and most countries appeal to some strict restrictions.
Arton Capital Albania passport index
The Passports Index 2022 recorded the World Openness Score for around a year to account for the extreme travel restrictions imposed among most states during the COVID-19 pandemic. In certain countries, restrictions were lifted after May.
According to the survey, 67 percent of the population was restricted to travel during the pandemic.
Albania's passport is ranked 45 according to the Arton Capital passport index.
66 visa-free countries for Albanians
Here is the list of countries to which Albanians can travel to without the need of a visa.
Andorra (90 days)
Antigua and Barbuda (90 days)
Armenia (180 days)
Austria (90 days)
Barbados (28 days)
Belarus (30 days)
Belgium (90 days)
Bosnia and Herzegovina (90 days)
Brazil (90 days)
Bulgaria (90 days)
Chile (90 days)
Colombia (Unspecified)
Croatia (90 days)
Cyprus (90 days)
Czech Republic (90 days)
Denmark (90 days)
Dominica (21 days)
Dominican Republic (90 days)
Ecuador (90 days)
El Salvador (3 Months)
Estonia (90 days)
Finland (90 days)
France (90 days)
Gambia (90 days)
Georgia (1 year)
Germany (90 days)
Greece (90 days)
Guyana (90 days)
Haiti (3 Months)
Hungary (90 days)
Iceland (90 days)
Indonesia (30 days)
Israel (90 days)
Italy (90 days)
South Korea (30 days)
Latvia (90 days)
Liechtenstein (90 days)
Lithuania (90 days)
Luxembourg (90 days)
Kosovo
Malaysia (3 Months)
Malta (90 days)
Micronesia (30 days)
Moldova (90 days)
Monaco (90 days)
Montenegro (90 days)
Netherlands (90 days)
North Macedonia (90 days)
Norway (90 days)
Oman (10 days)
Poland (90 days)
Portugal (90 days)
Romania (90 days)
Saint Vincent and the Grenadines (1 months)
San Marino (90 days)
Serbia (90 days)
Singapore (30 days)
Slovakia (90 days)
Slovenia (90 days)
Spain (90 days)
Sweden (90 days)
Switzerland (90 days)
Trinidad and Tobago (90 days)
Turkey (90 days)
Ukraine (90 days)
Vatican City (Unspecified)
Note: This list represents only the countries that you do not need a visa to travel to for the moment. Please keep in mind that there are more visa-free countries that Albanian citizens can travel to, however, most of them have restrictions due to COVID-19. Thus, we recommend always checking with your embassy or consulate to make sure that the country you want to travel to does not have a COVID-19 ban.
Travelling without a visa for Albanians
Even if you do not need a visa to travel to a certain country, you still need to have a valid passport that you need to show to the relevant authorities once you reach the destination.
Do know that you might also be asked for other documents while travelling abroad such as:
Travel insurance
Accommodation evidence
Evidence of sufficient funds to cover your stay
ETIAS
ETIAS for Albanians
Every Albanian citizen will need an ETIAS authorisation for short-stay periods in the Schengen Area starting in 2022.
As soon as the system becomes operational, ETIAS will be a required entrance condition for Albanians. While the present policy allows tourists from outside of the EU to enter the Schengen Area quickly and easily, it does not provide the increased rates of border protection that are expected.
ETIAS is quite similar to existing visa waiver programs (learn more about ETIAS)
Third-country citizens traveling to European countries without a visa will be prescreened using the current ETIAS scheme. This will allow European authorities to prevent potentially harmful people from entering EU borders. ETIAS will aid in the battle against terrorism in Europe as well as other forms of severe cross-border criminality.
How to apply for an ETIAS in Albania?
The application process is done entirely online.
If you are an Albanian citizen and hold a passport, you will not be asked to submit documentation in situ at the embassy, and no biometrics data will be required either.
Albanians will need to fill out a quick request form. A valid passport is the sole document required to apply; travelers will be requested to enter their biometric data as well as a few personal details. A modest processing fee will be charged, which can be paid online as well.
32 countries with visa on arrival for Albanians
There are some countries that only have the option of applying for a visa upon arrival if you are an Albanian citizen.
These countries are:
Bangladesh (30 days)
Benin (8 days)
Bolivia (90 days)
Cambodia (30 days)
Cape Verde
Comoros
Guinea-Bissau (90 days)
Iran (30 days)
Jamaica (90 days)
Kenya (3 months)
Kyrgyzstan (1 month)
Laos (30 days)
Malawi (90 days)
Madagascar (90 days)
Maldives (30 days)
Mauritania
Mauritius (60 days)
Mozambique (30 days)
Nepal (90 days)
Panama (30 days)
Rwanda (30 days)
Samoa (60 days)
Senegal (30 days)
Seychelles (3 months)
Somalia (30 days)
Sri Lanka (30 days)
Tanzania (3 months)
Timor Leste (30 days)
Togo (7 days)
Tuvalu (1 month)
Zambia (90 days)
Zimbabwe (3 months)
Note: Some of the countries mentioned above also have the option of applying for an electronic visa besides a visa upon arrival. For more information on which countries you can apply for an eVisa, keep reading below.
What is a visa on arrival?
A visa on arrival is a type of visa which you can only apply for when you arrive in your destination country.
The requirements for the visa on arrival will depend on the type of visa that you want. For example, if you are a tourist and are visiting a country for tourism purposes then you will need to submit letters such as what you intend to do in the country, including places you plan to visit and more.
As always, for more information, you have to contact the nearest embassy or consulate in your country as they can provide you with much more accurate information.
30 countries Albanians can visit with an eVisa
As mentioned above, there are also some countries where you can apply for an electronic visa instead of a regular visa or visa on arrival.
The countries that offer the option of applying for an eVisa for Albanian citizens are:
Azerbaijan (30 days)
Benin (30 days)
Cambodia (30 days)
Côte d'Ivoire
Djibouti (31 days)
Egypt (30 days)
Ethiopia (90 days)
Gabon
Guinea (90 days)
Guinea-Bissau (90 days)
India (60 days)
Iran (30 days)
Kenya (3 months)
Kyrgyzstan (1 month)
Laos (30 days)
Lesotho
Madagascar (90 days)
Malawi (90 days)
Myanmar (28 days)
Pakistan
Qatar
Rwanda (30 days)
São Tomé and Príncipe
South Sudan
Suriname
Tajikistan (45 days)
Tanzania (3 months)
Uganda
United Arab Emirates
Uzbekistan (30 days)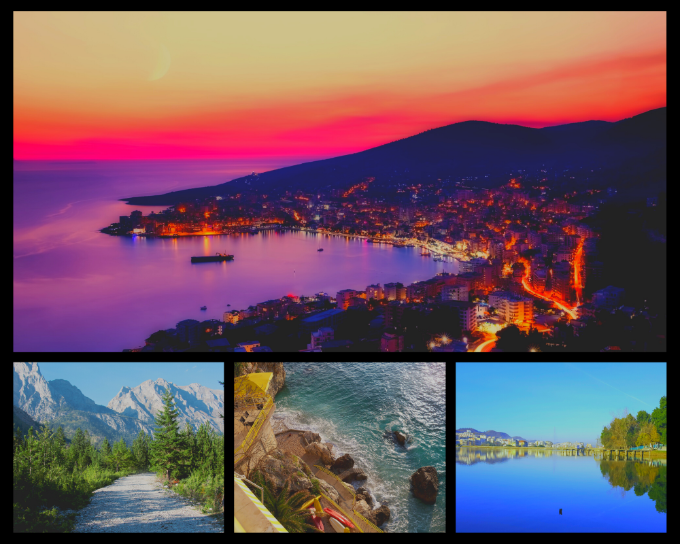 How to apply for Albanian visa?
If you are a foreigner then you can apply for an Albanian visa through an online system that allows foreign people to apply for a visa and requires that they be present at the Embassy or Consulate to obtain it.
The application is accepted after all authentication procedures have been completed, and the claimant must follow the procedures for paying for this service at the appropriate bank, and afterward deliver all required paperwork, as well as the receipt by post. Only after all of the requirements have been met, you must appear at the relevant Embassy/Consulate. The time and date of your interview will be sent to you through the mail.
Required documents depend on the type of visa you apply for, however, below you can find the general ones:
A visa application form
Passport size photo (learn more about Albanian passport size photos)
A copy of your valid passport
Health insurance
A letter of invitation from the host as well as additional information about them
Accomodation evidence
Proof that you have sufficient financial resources
If you are a minor under the age of 18 you will need a letter of consent from your guardian or parents.
Regarding the passport size photo, you can easily get yours online by using Passport Photo Online, an amazing service that can help you turn any ordinary photo into a biometric one.
The program uses artificial intelligence which will automatically edit your photo by cropping it to the right size and replacing the background.
RELATED READING: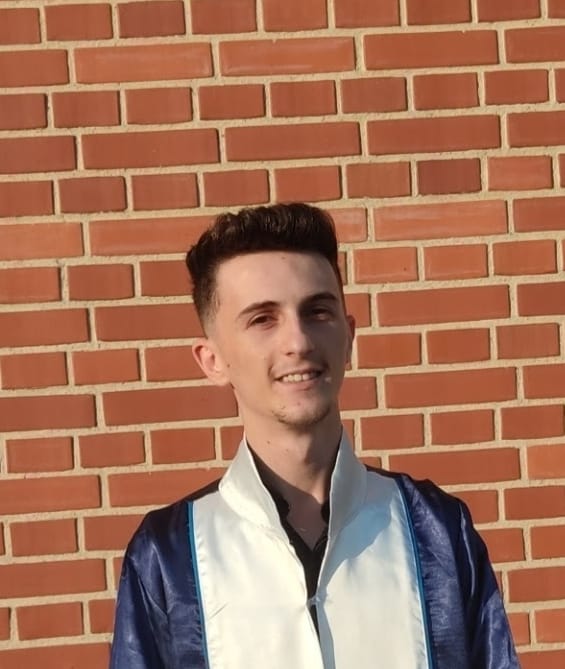 As a travel and SEO expert, Ledjan is responsible for content strategy for Passport Photo Online. With a background in Business Management and Marketing, he loves spending his free time taking photos, painting, and travelling.