To enable secure electronic transmission of personally identifiable information to the State Department, US citizens interested in submitting applications electronically (rather than on paper) need to create a special account through MyTravelGov.
Customers who are unfamiliar with this new system can rest easy, because in this post we will guide them through the MyTravelGov account creation process.
We will also let you in on information about a passport photo app trusted by over a million users worldwide – Passport Photo Online – that can aid you in getting a 100% US government-compliant digital photo for your application. Keep reading to learn more.
Why create a MyTravelGov account: benefits
MyTravelGov is a new feature launched by the Department of State's Bureau of Consular Affairs, whose purpose is to facilitate some services for US citizens such as:
renewing a passport (available to US citizens residing in the United States), or;
applying for an electronic Consular Report of Birth Abroad (eCRBA) – available to US citizens residing in Frankfurt, Mexico City, Paris, Sydney, and Tokyo.
Holding a MyTravelGov account comes with the benefit of convenience and time-saving. From now on, US citizens will be able to take care of their government-related matters online, from home, rather than having to wait in lines at post offices, passport facilities, or embassies and consulates.
So far, the US Department of State has launched 4 (four) testing phases of the MyTravelGov program and is planning to roll out online passport renewals again in 2023. Some citizen services are readily available at the moment.
How to create a MyTravelGov account in 4 steps
The account creation process can go smoothly with our easy steps. Below we will break down the MyTravelGov registration so customers can get a better understanding of it and open their account with ease.
Step 1: open the MyTravelGov login page page🖥️
Before proceeding with the registration, MyTravelGov applicants should make sure they use either Google Chrome or Microsoft Edge – the Safari browser can be used, but only on MacOS (laptop or desktop) and not on iOS for iPhone or iPad.
The first thing the customer should do is access the sign in page on the MyTravel website. Once on this page, they have to scroll down just a bit and click on the Sign up link below displayed in blue.
The customer is then taken to another page with the Privacy Act Statement which must be reviewed and acknowledged. Only upon agreeing with the privacy policy is it possible to continue with the registration process.
Step 2: MyTravelGov registration📄
The next step is to create the MyTravelGov account itself. In this section, the following information must be provided:
first and last name (if the person has only one name, they should enter it into the last name box and enter FNU into the first name box);
email address;
mailing address (not required, but recommended in case any items should have to be mailed in the future);
password.
Once the personal information has been entered and the customer has verified the CAPTCHA, they can move on to the next step.
Step 3: verify your account✔️
On the next page, the applicant will see a Verify Your Account screen informing them that an account activation email with a verification link (valid for 24 hours) has been sent to their email address.
The verification link will return the applicant to the MyTravelGov log in page and ask them to enter the email address and password they entered at registration.
After signing in, the customer will be redirected to the Verify Account screen where they will have to enter the one time password sent to their email.
The one time password will expire after 15 (fifteen) minutes, however, there is an option to obtain another one by clicking Resend one time password. Sometimes the email may end up in the receiver's junk folder, so this must be checked as well.
Step 4: answer account security questions and access MyTravelGov🔒
The very last part of the MyTravelGov registration process is answering security questions that may be used in the future for account safety purposes.
The customer will have to set up answers to 3 (three) questions related to their personal life, hobbies, or interests. It is recommended that the applicant save the answers in a safe place just in case.
Once the questions are answered, the customer is taken to the MyTravelGov page where they can access online services.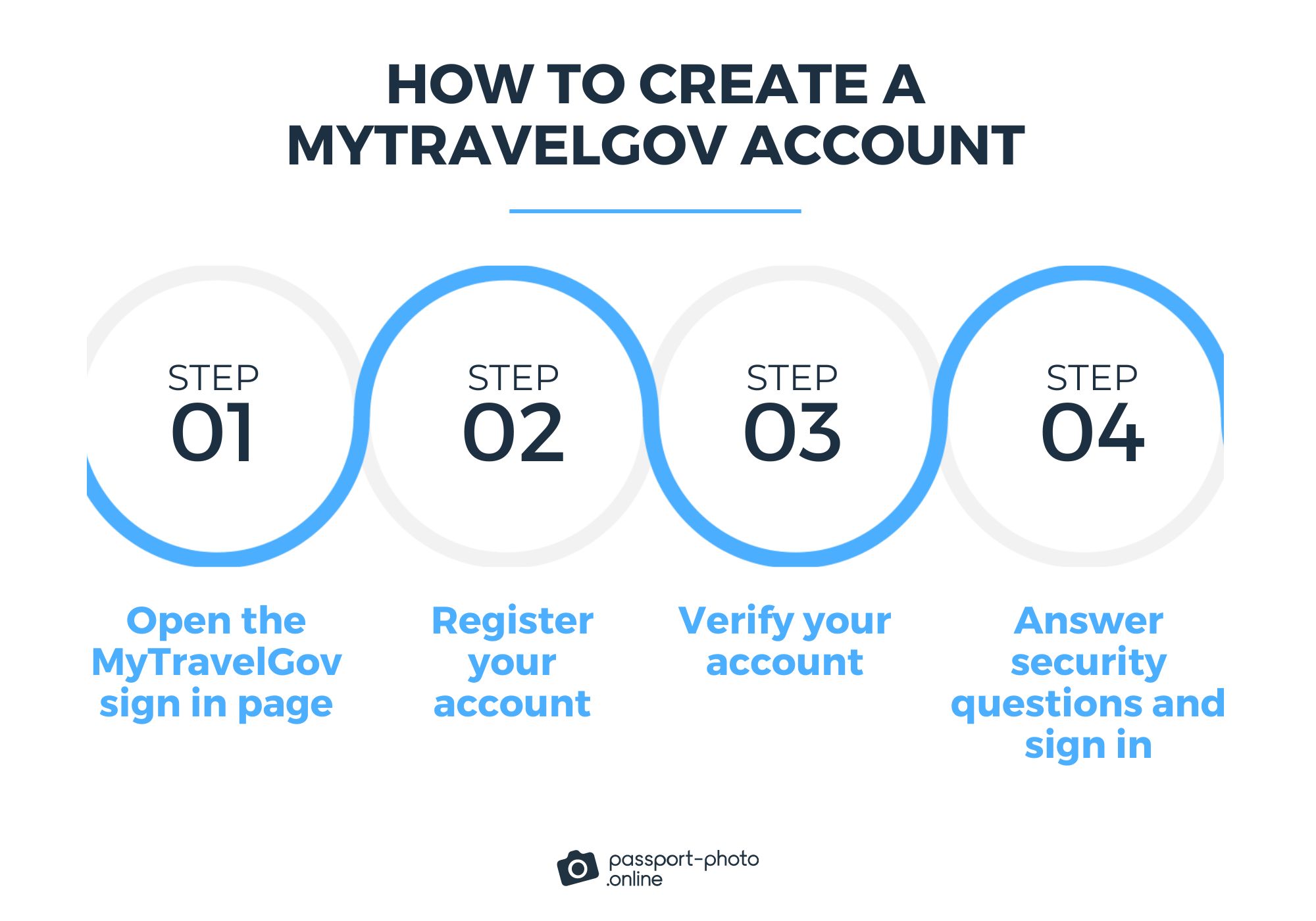 Government-compliant digital passport photo from home
The option to securely renew a US passport online or fill out an online CRBA form requires applicants to submit digital passport photos with their applications. Here is where the expert on digital passport and document photos with a 4.5 rating on Trustpilot – Passport Photo Online – comes to the rescue. With Passport Photo Online, customers can easily take and obtain a professional, 100% compliant digital passport photo that will take them only 3 (three) seconds.
The digital passport photo will:
be adjusted to the US government-required size – 2×2 inches;
be verified by an AI system and a human expert;
have the background replaced automatically with a plain white one;
have any objects and/or red-eye removed.
The option of using Passport Photo Online for a digital passport photo works great for babies as well, which may come in especially handy in the case of applying for an eCRBA via MyTravelGov. In the highly unlikely case of the photo being rejected by passport authorities, the customer is entitled to a 200% refund.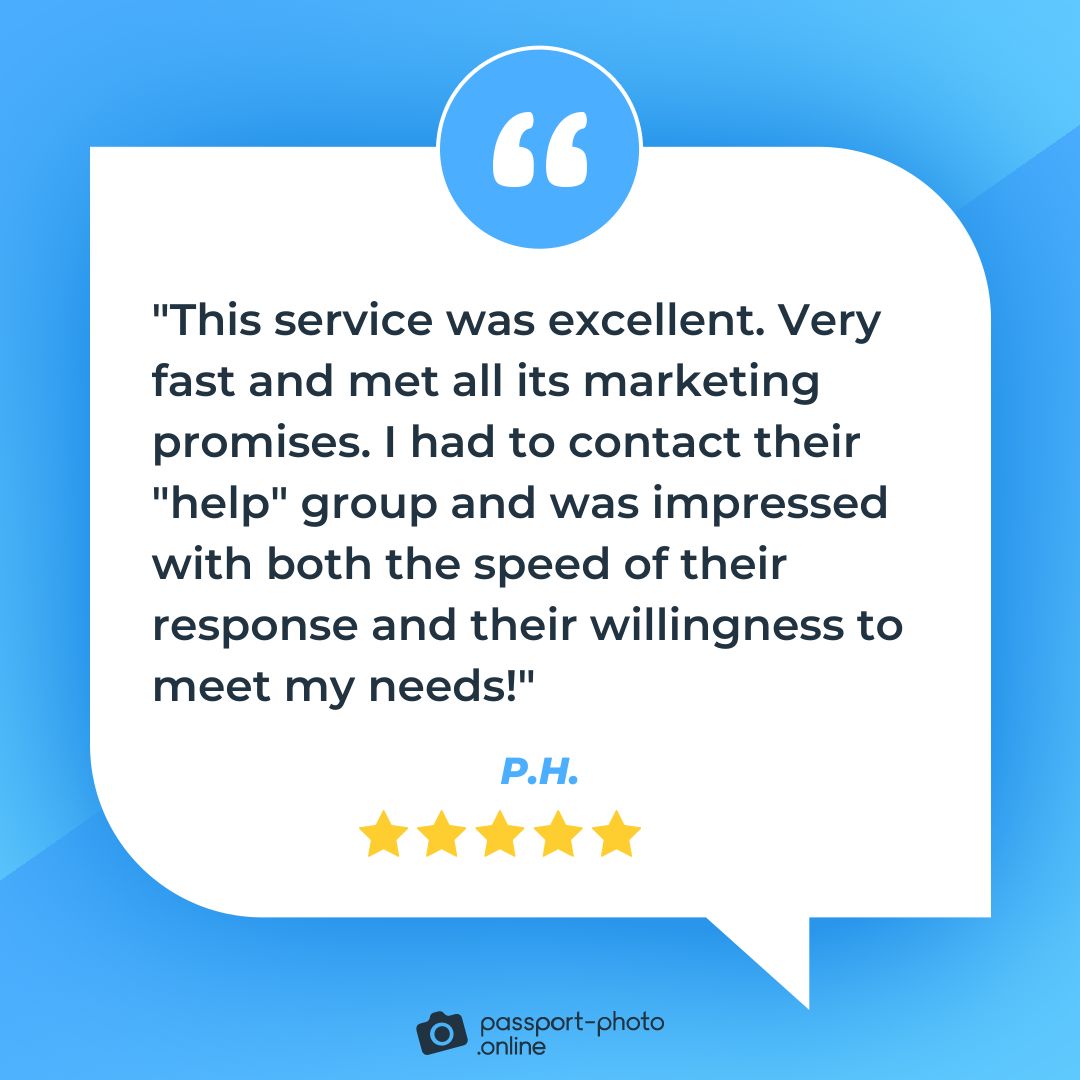 How to create a MyTravelGov account: FAQ
This is a section we've dedicated to answering customers' frequently asked questions regarding the creation of a MyTravelGov account.
What is MyTravelGov?
MyTravelGov is a new online service that the US Department of State is offering customers wishing to renew their passport or obtain an electronic Consular Report of Birth Abroad via the internet.
What online services are currently available through MyTravelGov?
Currently, MyTravelGov users request an online passport renewal service (available to US citizens residing in the United States) and apply for their baby's Consular Report of Birth Abroad online (available to US citizens in Frankfurt, Mexico City, Paris, Sydney, and Tokyo).
How do I create a MyTravelGov account?
You can create a MyTravelGov account by accessing the travel.gov website. Follow our 4 easy steps and you will be able to create your account hassle-free in just minutes.
Can I renew a passport online via a MyTravelGov account?
Yes, however, the online passport renewal option via MyTravelGov is currently available only to US citizens residing in the United States.
MyTravelGov account: summary
The two options currently available via the MyTravelGov pilot program are online passport renewal services and the possibility to apply for an eCRBA – Consular Report of Birth Abroad. To open a MyTravelGov account, US citizens can follow our easy four-step guide.
Online applications call for digital photos and there is no better way to obtain them than with Passport Photo Online – an online passport photo app endorsed by Fobres, National Geographic, Yahoo! and more.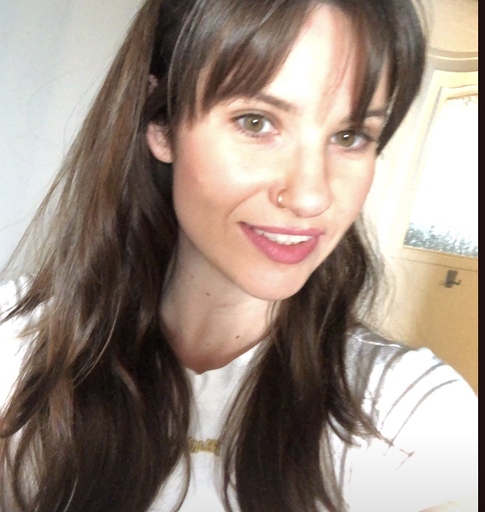 Magda is an art & travel expert who is passionate about all things late-Victorian, history, languages, casa museos, Spain, and food illustration. She is a specialist in the field of biometric photography. Magda also loves reading, creative writing, and hanging out with her three cats.