Passports are for traveling, and even just the act of obtaining your first passport is going to require some traveling, too. You cannot apply online. You have to actually get up and go to a passport office. Passport offices are often located in county clerks' offices, and some libraries and community centers offer passport services, but nine times out of ten the "passport office nearest me" is going to be your biggest local post office.
A small neighborhood postal substation is not going to have a passport office, and you do not want to go to a gigantic mail sorting station, either. You're looking for one of the two or three main post offices in your ZIP code. In cases like this, Google is your friend. Try searching for "post office near me passport."
Hopefully, your usual post office is among the top results. The next time you pop in to buy stamps or drop off a package, ask them about their passport services. They'll steer you to the right place. It's probably either a dedicated window or a small office. Check it out. How long is the line? What are their hours? Can you make an appointment, or is it first come/first served? You can probably answer most of those questions correctly without even looking.
How to apply for a passport in a post office
First of all, the line is going to be very long and it will move slowly. You must have the patience of a saint. If you're getting passports for your kids, plan on doing this on a day off from school. Regarding office hours, it is usually something like nine-to-five, Monday through Friday. Many locations start earlier, like seven or eight o'clock. Some post office locations will also offer Saturday hours for passports, but this is rare.
Now the good news: because of the ongoing COVID-19 coronavirus epidemic, most passport acceptance post office locations have switched over to by-appointment-only scheduling. You can book an appointment online, and this makes things a whole lot easier.
However, don't be surprised if the next available appointment is far, far in the future. But you're going to need the extra time, anyway, to complete your applications, to collect all the necessary documents, and to get your pictures taken. So don't complain. Book it.
Book a backup date, too, in case your plans change. You can always check back regularly to see if earlier openings have become available. If you're in a real hurry, there are some passport expediting services you can use, but of course, they cost extra.
Going abroad and need a passport? Check out our other articles for more guidance:
What do I need to bring to the post office for my passport?
In addition to all the stuff, you need to bring a certain level of seriousness, patience and dedication with you. But that's on you. I want to focus on the stuff.
The passport application
Bring with you one completed application form per candidate — plus the candidate. You can download the paperwork from the US Department of State. Fill out the form in advance, but DO NOT SIGN IT. You will sign it at the post office, during the interview portion of the application process. For each application, the candidate must appear in person.
If the passport is for your child, the child must come with you. This even applies to infants. If your child is unable to sign the application on their own, a parent is permitted to sign on behalf of their child. Applicants aged 16 and up are expected to sign their own documents.
Also, bring your checkbook. The post office collects a $35 acceptance fee for each application, and the State Department collects another $110 application fee. While the post office can take credit cards and debit cards for the post office acceptance fees, the US State Department only accepts checks, money orders and traveler's checks made payable to "US Department of State." Helpfully, you can buy money orders at the post office.
The passport documentation
They don't ask for a lot, just a picture ID and proof of citizenship. For natural-born US citizens, your birth certificate is what they expect to see. Bring the original (or a certified copy) with you, and also bring a high-quality photocopy with you (front and back). They will examine the original and keep the copy. If you don't have a birth certificate, check the State Department website for a list of additional documents.
For naturalized citizens, your naturalization certificate is what they want to see during the interview. Again, be sure to bring a high-quality photocopy (front and back) for them to keep.
The passport photographs
Each application needs to have two (2) printed color photographs of the candidate attached. The regulations concerning these photos are extensive the candidate must be shown full face, unsmiling, against a plain white background. That's just for starters. There are some technical details, too, regarding resolution and size. Visit the State Department website for the exact specifications.
Passport interview at the post office
Relax: it's not like it's a job interview. There's no test on American civics you have to pass. All you need to do is present your completed application, which they will review, then check your ID, so have your driver's license ready. They will make sure that your birth certificate looks legitimate, and that the photocopy you made for them to keep is clear and legible.
Clerks will verify that the photos you're providing are clear and unblemished. The only conversation you're likely to engage in is something along the lines of, "What countries are you planning on visiting?" Or to your child, "Is she your mommy?"
If everything looks good to them, they will witness your signature, collect the fees, and will then send the completed application to the US Department of State. If the State Department approves your application, you should receive your US passport in the mail in about six or eight weeks.
USPS passport requirements
All you need is one completed application (unsigned) and one applicant. One birth certificate and one photocopy of that birth certificate. Two photographs, made to exact specifications. And also your checkbook and your patience, because this is going to cost both time and money.
Passport Photo Online
One way to save yourself some time and some money is to take the passport pictures yourself, at your convenience, in the privacy of your own home. Passport Photo Online enables you to get the perfect passport picture in seconds, using only your smartphone.
Just slide your (unsmiling) picture into the app, and our powerful AI will analyze it and let you know if it's acceptable. If it is, the app then automatically sizes and centers the image, and even erases the background, and replaces it with a plain white background. It couldn't be easier!
Take as many pictures as you need; you pay only for the final result. The finished photo is emailed to you as a JPEG file which you can print out at your local drugstore or office supply depot. We guarantee your photo will be accepted by the State Department, so you can try us out risk-free.
Have passport, will travel
Now you're ready to travel around the world! Your new US passport is valid for ten years, and you can travel visa-free to over 140 countries. When the time comes to get a new passport, you might be able to renew it by mail and save yourself a trip to the post office nearest you. Of course, you will need fresh photos for that renewal, so keep Passport Photos Online in mind — you can save yourself a trip to a photography studio as well. Happy travels!
FAQs
Can I get a passport at the post office?
Not exactly. You can take your interview and turn in your application at some post offices, but you will receive your passport in the mail. The whole process takes a couple of months.
Do post offices have passport renewal forms?
Yes, but it is much easier to fill them out online and then print them. You can renew by mail in many cases, but your first passport has to be applied for in person.
Will the post office make copies of passports?
No, but they might have a copy machine that customers can use for a small fee. Don't be a problem customer who causes delays; have all your copies made in advance.
Sources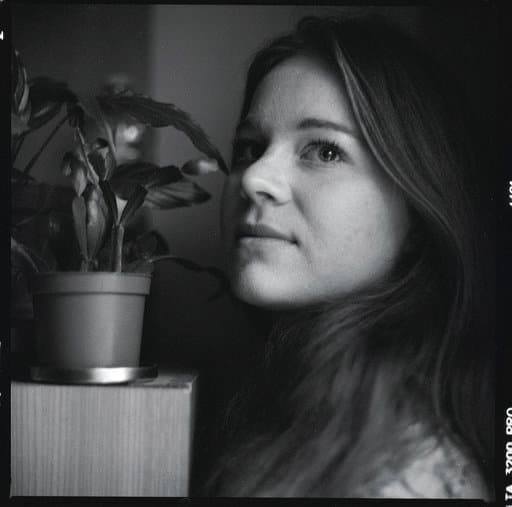 Karolina Turowska, a biometric photography expert and travel enthusiast at Passport-Photo.Online. When it comes to writing, she loves bringing dry facts to life. When it comes to traveling, she just loves bikes.