Probably you've overheard other, more experienced, international travelers speaking about it. Possibly you've heard it whispered about by government officials such as customs and immigration agents. Perhaps you've read about it in spy thrillers and espionage stories like The Bourne Identity. It is the highly-prized US "Type P" passport.
But what, exactly, is a Type P passport? Why is it so coveted? What benefits does it convey to its holder? And what does the "P" stand for? Most importantly: how can you get a P-Type passport of your own? Keep reading to learn the mind-blowing answers to these questions, and much more!
In this article you will learn:
The different types of U.S. passports
You might think that the "P" in "Type P" simply stands for "passport," but you'd be wrong—it actually stands for something else! More on that in a moment. First, let's review the different types of passports which American citizens might be eligible for.
There are four main U.S. passports types issued by the United States government.
The most prestigious is the Diplomatic passport. That's the one with the black cover. This is the passport carried by the president of the United States and other top-ranking government officials. You might have heard people call it the "type D" passport. Unless you have diplomatic status, you are not eligible to get a diplomatic passport.
Then there is the Official passport, with the maroon-colored cover (a sort of reddish-brown). The Official passports are carried by members of Congress and active-duty U.S. military personnel.
The Service passport, "type S," has a gray cover and it is for American contractors traveling on government business who don't qualify for the Official passport.
In addition, passport services also issue the passport card (for frequent travelers by land and sea into Canada and Mexico), the Emergency passport (for life-and-death emergencies involving family members overseas), the Temporary passport (to replace a lost passport overseas), and the green-cover refugee travel document for non-citizens living in the U.S.
Finally, this brings us to the passport Type P. It has a dark blue cover, the same shade and hue as the starfield found on the American flag, with beautiful gold lettering. It is one of the most powerful passports on the planet. It's the preferred passport of deep-cover operatives and secret agents when they travel abroad… and it can be yours, for the low price of $145!
Keep reading to find out how a Type P passport can benefit you, and how to obtain one for yourself!
Interested in finding out more about passports? Check out:
Benefits of the P-Type passport
The Type P passport book is printed by the US Government Publishing Office, in accordance with standards set by the United Nation's International Civil Aviation Organization. It is a high-security, tamper-proof, impossible-to-forge document made with lasers. It contains watermarks, special inks, and holograms. It is biometric and machine-readable, and it has a built-in 64 kilobyte RFID chip.
The Type P US passport earned a very high mobility score from Passportindex.org: 156 (out of 161). This means that American citizens holding a passport Type P are eligible to travel to 106 foreign countries around the world without the need for any visa at all.
They can get a visa upon arrival in 50 more destinations. Only 42 nations require an American Type P passport holder to get a visa in advance. Few other passports worldwide can match this power!
This passport functions as an important biometric form of photo ID when traveling internationally, and it provides ironclad evidence of United States citizenship. It is valid for a period of ten full years of international travel (for adults; five years for minors).
How to obtain your Type P passport
The process of obtaining this powerful passport is perfectly simple. To apply for P-Type Passports, U.S. citizens need to:
Fill in a DS-11 application form (for a brand-new, first-time passport), or a DS-82 application form (if renewing);
Provide evidence of citizenship, such as your native birth certificate (if born in the USA) or naturalization certificate (if you've immigrated);
Confirm your identity by providing a government-issued photo ID (like your military ID card, or even a driver's license);
Take a biometric 2×2 inch passport photo (in color);
Pay the passport fee ($110);
Schedule an appointment for application submission at your nearest passport application acceptance office (an additional $35 has to be paid as an acceptance agent fee).
Depending on your circumstances, some additional documentation might be needed. For example, if your name has changed you will need your name change decree plus supporting evidence of why it changed, like a marriage license, divorce decree, or death certificate.
Adopted children will need to provide adoption records and name change decrees as well.
In addition to the original documents for the acceptance office to review, you will also need to provide high-quality color photocopies of all your documentation for the acceptance office to keep. They send everything to the U.S. Department of State for final approval.
Once your passport application package is accepted by your local passport office (and this is most commonly a U.S. post office, or maybe your County Clerk's office), all you have to do is await approval from the U.S. Department of State. Their processing time is eight to 11 weeks; allow additional time for delivery. Your U.S. passport Type P will be shipped directly to your home by the State Department.
So pack your bags and get ready to fly—you are now ready to become an official international traveler and a bona fide agent of mystery!
Biometric photos: what and how
Biometric passports require biometric photographs. We've mentioned them a couple of times now—but what is a biometric photograph, and how do you obtain one?
A biometric photo is one that clearly shows the physical details of the face of the passport holder. Machines are able to measure personally identifiable characteristics such as the distance between eyes, the length of the nose, and the size and shape of the chin. In this way, immigration agents can precisely confirm if the person in the picture is the same person standing before them. Very high-tech; very science-fiction.
The photo must be of high quality, in color, and it must measure 2×2 inches. It has to be printed on quality photo paper, free from wrinkles, creases or tears. And it must be taken recently (within the past two to six months).
The person in the photo must maintain a neutral facial expression, keep their eyes open, and look straight into the camera lens. Please: no smiling! (Okay, maybe a slight smile… but no teeth!)
When it comes to the passport photo dress code, uniforms and camouflage patterns cannot be worn. Casual wear is acceptable. Headgear (such as hats, caps, scarves, etc.) is prohibited unless it's something that's worn every day for a medical condition, or for a religious belief—and even then you will need a note from your doctor or your church.
Eyeglasses are not allowed at all: no prescription glasses, sunglasses or x-ray glasses.
There are quite a few official government rules and regulations covering passport photos. Getting your passport photo done right is extremely important because getting it wrong can slow down your application by 90 days—if not kill it outright. Find out everything you need to know about biometric passport photos in this article here.
Passport Photo Online simplifies the passport photograph for you
You don't need to become an expert on passport photography just to complete your application for a U.S. passport Type P—not when there are now specialized U.S. passport photo tools available online. Passport-Photo.Online shortens the process of taking a new passport photo to just a few seconds! Have a look—try it yourself—see how simple it is.
Have someone take a full-face, passport-style picture of you (because selfies are not advised). Then upload the picture to our app. Our powerful A.I. analyzes your photo to make sure that it meets rigorous specifications, and lets you know if it does (or doesn't). Take as many photos as needed until you find the perfect shot.
We then automatically crop, edit and re-size the shot, turning it into a proper passport photo. We'll email you a JPEG template with multiple identical images on it, which you can have printed at your favorite drug store, including Walgreens, CVS and Walmart. Submit it with your passport application. You can take advantage of our FREE 4×6 photo template, or you can purchase the Premium version for $6.95.
Our Premium package provides for additional editing for your photo, a convenient background removal & replacement feature, and human-eye inspection by one of our experts to verify that the final photo is 100% U.S. government compliant. We also include a 200% money-back guarantee: if your photo is not accepted by the passport office, we will refund double your money back!
If you'd like for us to print your photos for you and ship them directly to your home, that's an additional three bucks, for a total cost of $9.95 USD. That's still over 33% cheaper than going to CVS or Walgreens—and you don't even need to leave your home!
P-Type passport: wrap it up! I'll take it!
So what does the "P" stand for?
P-type passports are "Personal passports." These are the same blue passports that are issued to ordinary citizens for personal purposes like business trips, vacations, or traveling and studying abroad. They are also known as the "tourist passport," "standard passport," or "ordinary passport." What you might call a "regular" passport.
The blue American passport is one of the most widely respected, powerful, and secure travel identity documents in the world. If you don't already have one—get one! And if you've already got one—use it! Use it wisely, and travel well.
Type P passports: FAQ
So do spies and secret agents have a special passport or not?
No, of course not! If you're working undercover, you want the exact same passport-type that millions of other Americans have: the famous blue Personal passport.
But if you're a Foreign Service officer for the diplomatic corps, or if you work for military intelligence or as a contractor for the CIA, you may qualify for the black Diplomatic passport, the maroon Military passport, or the gray Contractor passport.
Consult your supervisors (or other high-ranking government officials).
I'm in the military and have a maroon Official passport. Can I also get the blue Type P passport?
Yes—in fact, you must. Your maroon Official passport is for travel related to your official duties while on official business. If you want to indulge in personal traveling and site-seeing while overseas, you will need to use a blue Personal passport.
Do other countries also offer P-Type passports of their own?
Yes, indeed. The "P-Type" designation is quite common for Personal passports all over the world, and usually for the same reason—especially in areas influenced by the English language.
What passport type do I have?
Is my passport regular or official?
The Official passport is maroon in color, or a reddish brown. It is most commonly issued to members of the U.S. military serving overseas, for use on their official business. The regular passport, Type P, is dark blue.
Private passport meaning?
A private passport is just a personal passport by another name. It is still the classic Type P passport.
How to know your passport type?
The easiest was to know your passport type is to look at the color of your passport book. Is it navy blue? Then you have a Type P passport. Click on this link for more information on the four main U.S. passports types issued by the United States government.
Sources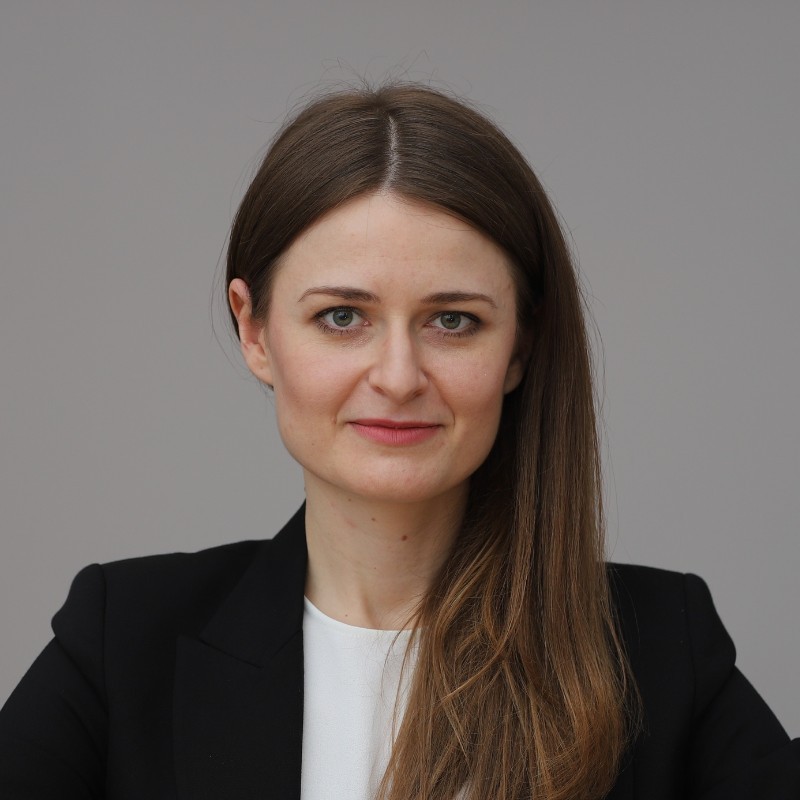 Karolina's passion for law, technology and photography led her to PhotoAiD S.A., where for the past 3 years she has been an expert in the implementation of passport photo compliance procedures in +80 countries around the world.