Planning a journey in 2022 might be a little difficult considering the world situation. However, when everything turns back to normal, or at least to new conductive travel circumstances, everyone will need to make sure they have everything for a future trip.
Along with a ticket you will need a passport to be able to travel. The question is: how much does a passport cost? Are there any fees you have to pay? Is the US passport expensive?
Find out more about passports from these articles:
US Passport costs & fees
The passport fees are subject to change. Also, how much they're gonna be, depends on how quickly you need your passport. The time can range between 4-6 weeks the earliest and 8-12 weeks longest.
| | | | |
| --- | --- | --- | --- |
| Passport type | Standard (8-12 weeks) | Acceptance Agent fee | Total passport fees |
| New Adult Passport | $110 | $35 | $145 |
| Passport Renewal | $110 | NA | $110 |
| Replacement Passport (lost, damaged, stolen) | $110 | $35 | $145 |
| Child Passport | $80 | $35 | $115 |
| Adult Passport Card | $30 | $35 | $65 |
| Child Passport Card | $15 | $35 | $50 |
There is also a passport expedited service which enables you to get your passport earlier (within 4-6 weeks), new Adult Passport costs $170, with an agent fee of $35 so it will be $205 integrally.
US passport fees for 2022
You are probably wondering why the fees and costs are just like that. Here are the various US passport fees explanations:
Acceptance Agent fee: The acceptance agent (usually a post office or country clerk) verifies the identity of applicants, reviews required documents, and checks signatures. The fee is $35 and can be paid via cash, check, or a credit card in the postal office or through the clerk.
New Passport (for adults age 16 and older): A new adult passport book costs a $110 application fee and a $35 execution fee – in total is $145. If you want to expedite at a post office you can pay an additional $60 fee to have the passport ready in 4-6 weeks.
Passport Cards (for adults age 16 and older): Application and execution fees are $30 and $35 – in total $65. Notice that this is only if you want a passport card but you've never had a passport before. If you already have a passport, use Form DS-82 to apply for a passport card by mail and avoid the execution fee.
Passport replacement: When your passport was lost, stolen or damaged, you pay the same as for a new one so the application fee is $110, the execution fee is $35 and the new total fee is $145.
Passports for children under the age of 16: the application fee is $80 and the execution fee is $35, a total amount of $115.
Passport cards for children under the age of 16: the application fee is $15 and the execution fee is $35, $50 in total.
Passport Renewal (by mail): If you're renewing by mail, the fee remains $110. However, passport renewals are only available for adult passports (10-year validity), less than 5 years expired and undamaged.
Passport Card (by mail): The cost remains unchanged at $30 since no execution fee is necessary.
Expedited Passport Services: Do you need your passport ready before 1-12 weeks? The standard processing time for an expedited passport is 4-6 weeks through the post office. If you need your passport even faster, there are additional options available. Read the last chapter below.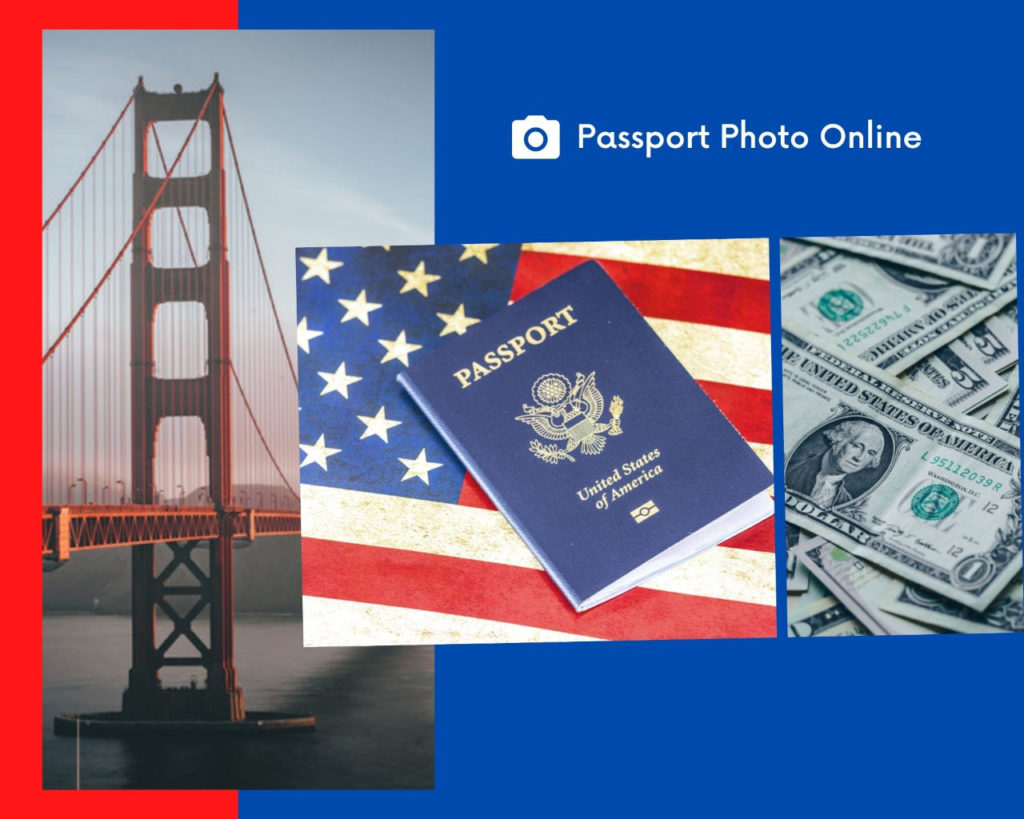 How much does it cost to get a US passport faster?
If getting a passport within 4 weeks is still too long for you, some companies can help you speed the process. However, the government fees prices increased so the use of forms like this means that on top of your standard expedited fees you will pay $60 extra, plus the cost of overnight shipping to and from the passport office.
Have you decided which option you will choose? If not yet, there's a way to save time and money. All you have to do is go to the Passport Photo Online site and find help about how to prepare your US passport photo. While you are there, take a photo with your phone and upload it to the service. You will receive your ready photo via email after our tools measured your photograph to the size which meets requirements.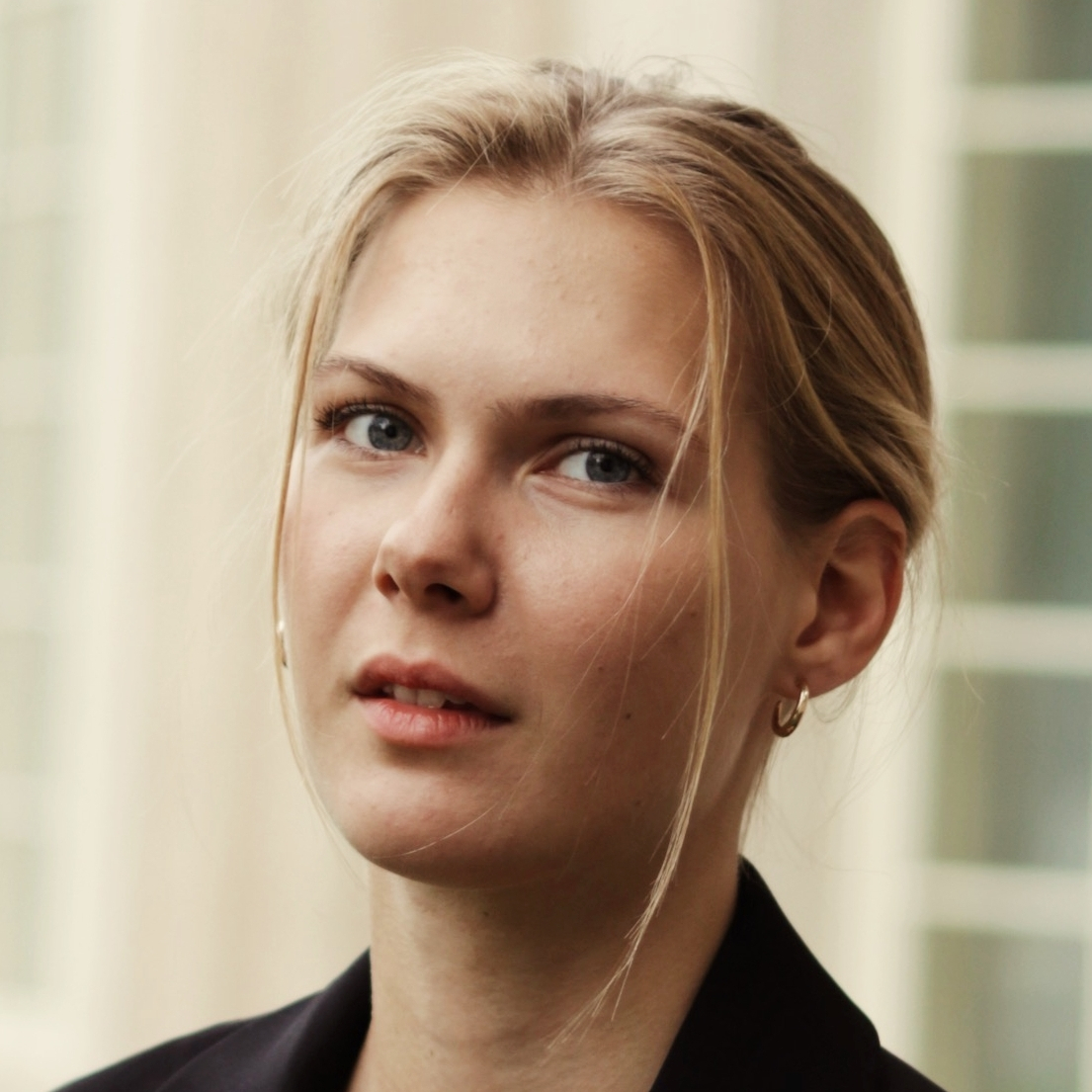 Justyna studied journalism and social communications with social media and ePR specialisation at the University of Lower Silesia which is no. 1 private tertiary institution in Lower Silesia. She successfully completed her internship in BANG Media International (London, UK). Her first role she took was a journalist of the culture, sport and fashion department at DlaStudenta.pl, and now Justyna is a copywriter for Photo AiD being responsible for creating content such as blog posts, landing pages, press notes and press releases in Polish and English languages. Being an athlete for 8 years, she is also interested in literature. Her favourite authors are Milan Kundera and J. Borszewicz, T. Różewicz, H. Poświatowska, M. Pawlikowska-Jasnorzewska, M. Hillar poets. She likes film photography and vintage style. Justyna would like to achieve even better knowledge on how to create content regardless where her articles or posts are going to be published.