You are a job seeker that is looking for tips to build a good CV? You are wondering how you should layout your CV, should you include a photo on our CV and so on? Here are the top useful tips that can help your CV become more professional and compelling!
How to write a good CV?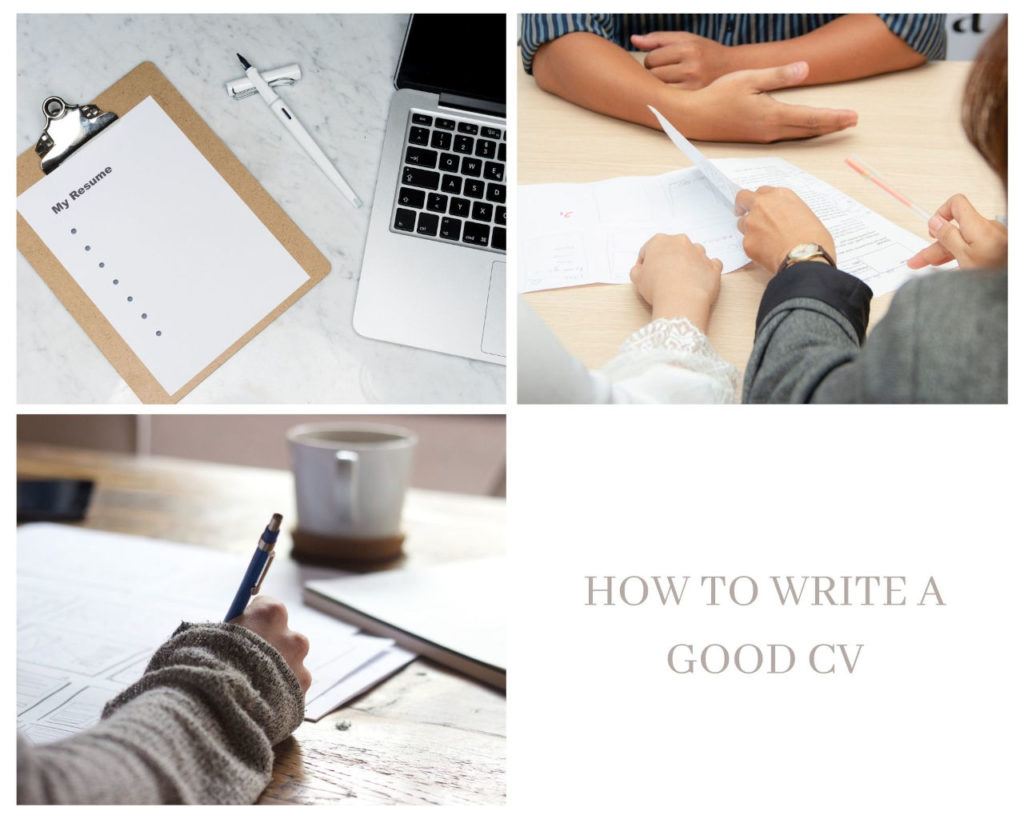 Lay-out
The layout is the backbone of curriculum vitae and without a good layout, a CV can not perform well its function. There is no creativity required when it comes to CV layout. You should stick to a standardised layout. The best CV layout should include:
Name and contact details at the top. You should use only professional email or academic email.
A short introductory profile. In this section, you should cover important information about your career. (for example: in what sector do you have the experience, what type of task did you perform before) You can substitute this paragraph with a personal professional goal in case you don't have any working experience yet.
A detailed list of your working experience. The tasks/the results/ contributions you bring to the company should be listed here as well.
Education / Extracurricular activities / Qualifications
Languages. It is important to let recruiters know how well you can use these languages.
Additional skills / Soft skills / Technical skills
Hobbies and interests are optional and should always be placed at the end of the CV
CV Template. Yes or No?
Using a CV template available on the Internet can save your time, however; we always advise you to make a little modification to make your CV stand out. One CV template can be used by many other candidates and recruiters won't be impressed if your CV just looks like any others. Just a few changes will make the CV more distinctive. You can always create your own CV template with programs such as Adobe Illustrator, Adobe Indesign or even PowerPoint.
There's plenty more advice where that came from, read on:
Length and spelling mistake
The perfect CV length depends on the job position you apply for. If you have been working for 5 years already and want to apply for positions such as a junior manager or manager, you can do a longer CV. For graduated students without much experience, a one-page CV is perfect. Two-column style is preferable to a single column CV since you have more space to put information. Spelling mistakes must be avoided. Don't forget to ask your friends or acquaintances to proofread your CV!
Job description
A strong resume is not one with a beautiful design or one with a lot of detailed information. A strong resume is the one that matches the job description of the company the most. It is necessary that you spend time studying job descriptions and pick up important keywords which you should include in your CV. Some companies use scanning software to find CVs filled with important keywords to read. If you miss these keywords your CV will never reach the HR managers.
Furthermore, you ought to carefully filter the information you put in the experience sector. Don't spend too much time and effort describing an experience that is irrelevant to the job you apply for. Every word you write in your CV is important, let the recruiter know only what they are interested in!
Convincing evidence
Think of your CV as a report of your professional life. It should be concrete with sufficient information and accompanied by convincing evidence. "Empty phrases" such as hardworking, quickly leaner, passionate about the job, should not be used often throughout CV as they do not convey any meaningful message that helps the recruiter consider you to be a good candidate. Instead, it is significant to put the evidence proving the skills that you have gained. The evidence could be any academic reward you received, the number of product growth thanks to your contribution at the previous company, certifications of any projects that you have participated in, a software that you learned to use at school or during your internship and so forth.
Photo on CV
When it comes to the question of whether you should put a picture on your CV or not, it can be a bit tricky. There is no universal rule about CV photos, so it is important that you learn when it is appropriate to put your photo on your CV and in which case you should not include your photo.
As a job seeker there are two main aspects you should consider:
the regulations operating in the countries you are applying
the norm in your job field
Countries' regulations
Not all countries welcome favorably CV photos and it might even cause your application to be immediately rejected without further consideration. On the other hand, in other countries, a picture of a CV is highly recommended.
Looking at the standard norm in the nation you are referring to is the basics but let us give you already some hints.
Not welcomed
The countries that at the most do not welcome CV photos are:
United States
Ireland
United Kingdom
Canada
South Africa
If you are looking for a job in one of these countries, we highly recommend you not to attach a CV photo and to check what is requested in the single job offers. This is due to anti-discrimination regulations in order to ensure that recruitment decisions are not based on race, age, disabilities or any other sensitive issues, but only on applicants' experiences and skills.
Welcomed
In some other nations a picture on CV is recommended or usually expected:
Continental Europe
Scandinavia
Middle East
South America
Africa
Asia
Of course, we invite you to check the country you are more interested in as well as the job offer you want to apply for in order to see for yourself what is requested. You might find differences in each country that need to be taken into consideration. For example, in Germany, a professional picture for your resume is a standard, while in Italy it is not obligatory, but not even discouraged.
Optional
Australia
New Zealand
Iceland
Russia
Here we have countries that do not seem to have any specific request regarding this issue. In this case, it is up to you to understand what is the best choice and always consider what is specifically asked for in the job offer.
Exceptions
As said before, the country regulations are not the only aspect to be considered when deciding whether or not to put a photo on your CV. Another important aspect to consider is the type of job you are applying for. In some professions, it is necessary to include a cv photo regardless of which country you are in because your appearance is key to the application process. Here are some examples:
In some other cases, it might be requested, but it is not a standard:
Flight attendants
Entertainers
Remember, regardless of your job field or your country, CV photos always need to look professional and follow certain requirements. Stick with us to see how to take the perfect photo for your CV with our Passport Photo Online app.
CV photo tips
If you opt for including a CV photo, you might be wondering what kind of photo to use on your curriculum vitae. Ultimate tip: look professional! It doesn't matter the job field you are in, recruiters are always looking for a trustworthy person to include in their team. How could you do it without wasting time and money? First, download our Passport Photo Online app from Google Play or App Store. Done that? Now follow the CV photo tips we are about to give you. They will help you take the best picture for a great first impression.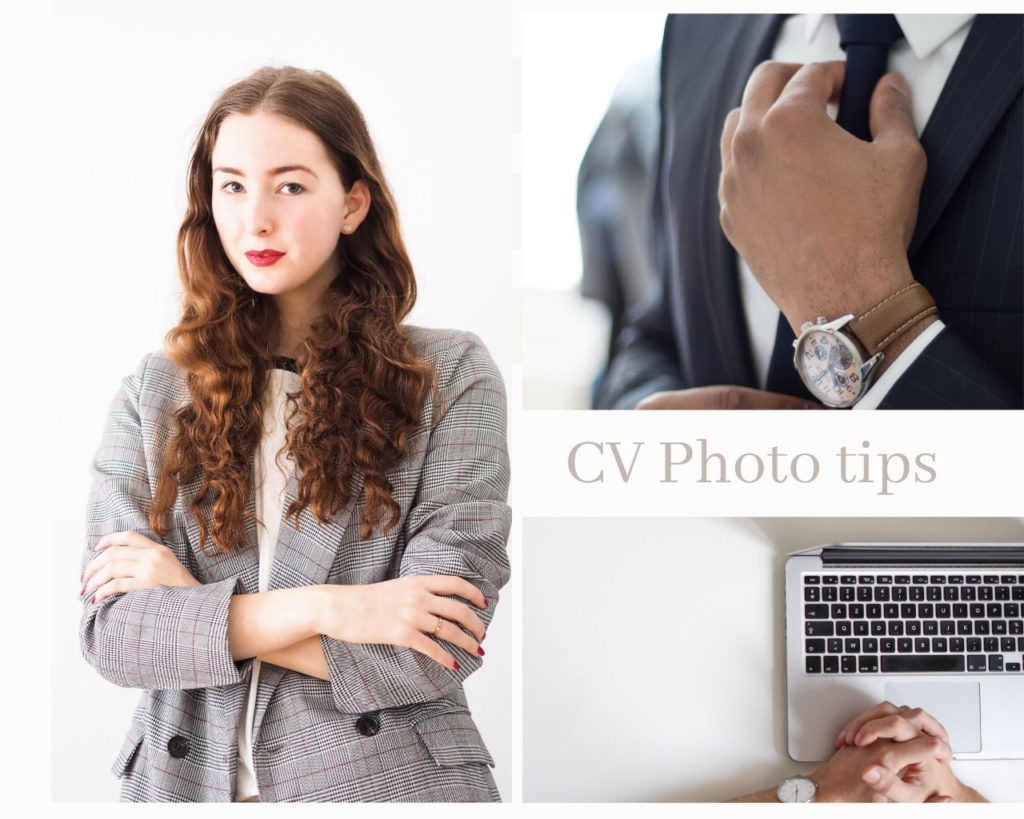 Don't recycle
As much as we believe in recycling, do not reuse or (even worse) crop out old photos. It needs to be an original photo, taken exactly for the role you are applying for. Avoid selfies and ask someone to help you or use a tripod.
Dress according to your role
If you are applying for an office role it might be good to suit up for your picture, while in other roles this might be considered out of place and a more easy-going outfit is advisable. In any case, remember to use plainclothes without any slogans, logos or weird patterns, which might influence what recruiters think about you.
Make-up and hair style
You can wear makeup, but always choose a natural look and avoid overdoing it. The same applies to the hairstyle. You don't need to have just come out of the hairdresser' or show an amazing hairstyle. You want to keep it professional, so you should opt for a tidy natural look and be sure your hair does not cover your face.
Background
Watch out for the contrast with the background. When deciding what to wear, you should also consider which background you are going to use for your CV photo in order to have a nitid figure and be detached from the background. At best, the background should have a plain light colour. Choose the colour you prefer with our app! You don't have to worry about where you take the photo, our app will cancel the background for you and replace it with the plain smooth colour you choose.
To smile or not to smile?
CV photos need to present you as trustworthy as much as a friendly person, who the recruiters might be willing to add to their team. In a nutshell, you should look like someone you would be happy to work with. Smiling expresses friendliness, but it is not a must. Our tip is: look relaxed and watch for your posture but try to maintain a natural pose.
Match your CV photo with your LinkedIn photo
Once you have taken your perfect CV picture with our Passport Photo Online app, you can upload it as your LinkedIn profile picture as well. This will help you create your personal brand while looking for your new professional adventure.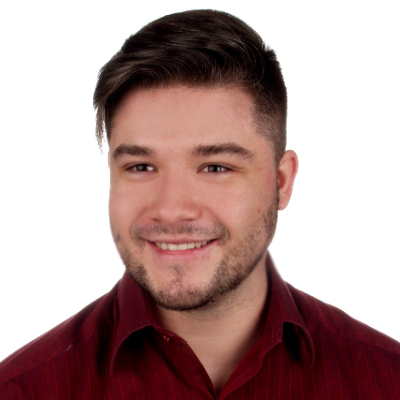 Graduated from the University of Warsaw, Michał, is a travel expert with an undying thirst for adventure and a writer at Passport-Photo.Online. A self-proclaimed book and movie critic as well, he's always eager to visit to the most underrated or less popular travel destinations.