123PassportPhoto has been offering its services since 2008.
While its simplicity is definitely a big bonus, we decided to put all its functionalities to the test and see how well it does in terms of sticking to the strict US passport photo requirements.
Here's what our review covers:
Preparing your passport pictures online can be fast, simple, and verified by experts. Get the best quality and 100% compliance with our Passport Photo Maker App for Android or Passport Photo Booth App for iOS.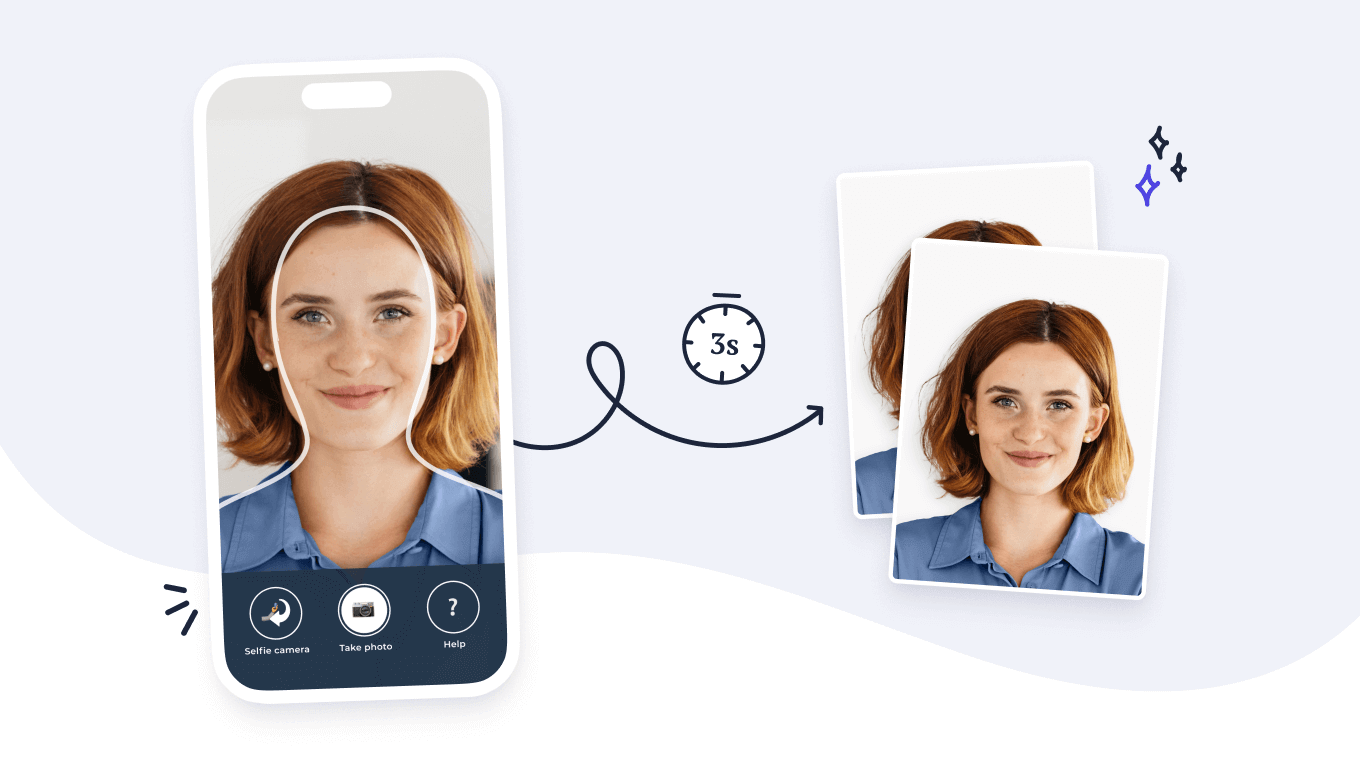 Have you come across a different passport photo tool? Read more of our reviews:
123PassportPhoto overview
123PassportPhoto is a web-based passport photo maker allowing you to edit your picture and download it in a digital format or printable template.
The website's layout is very simple—the main page quickly tells the users everything they need to know.
At the very top, you can see the explanation of the photo editing process with 123PassportPhoto.
Below, you can find a selection box listing various countries and documents to choose from. Also, every document is linked with the official requirements presented by 123PassportPhoto itself. However, these regulations aren't fully accurate—e.g., the website states that you need matte paper for your passport photos, while glossy paper is fine as well.
The above are the most crucial elements of their entire website.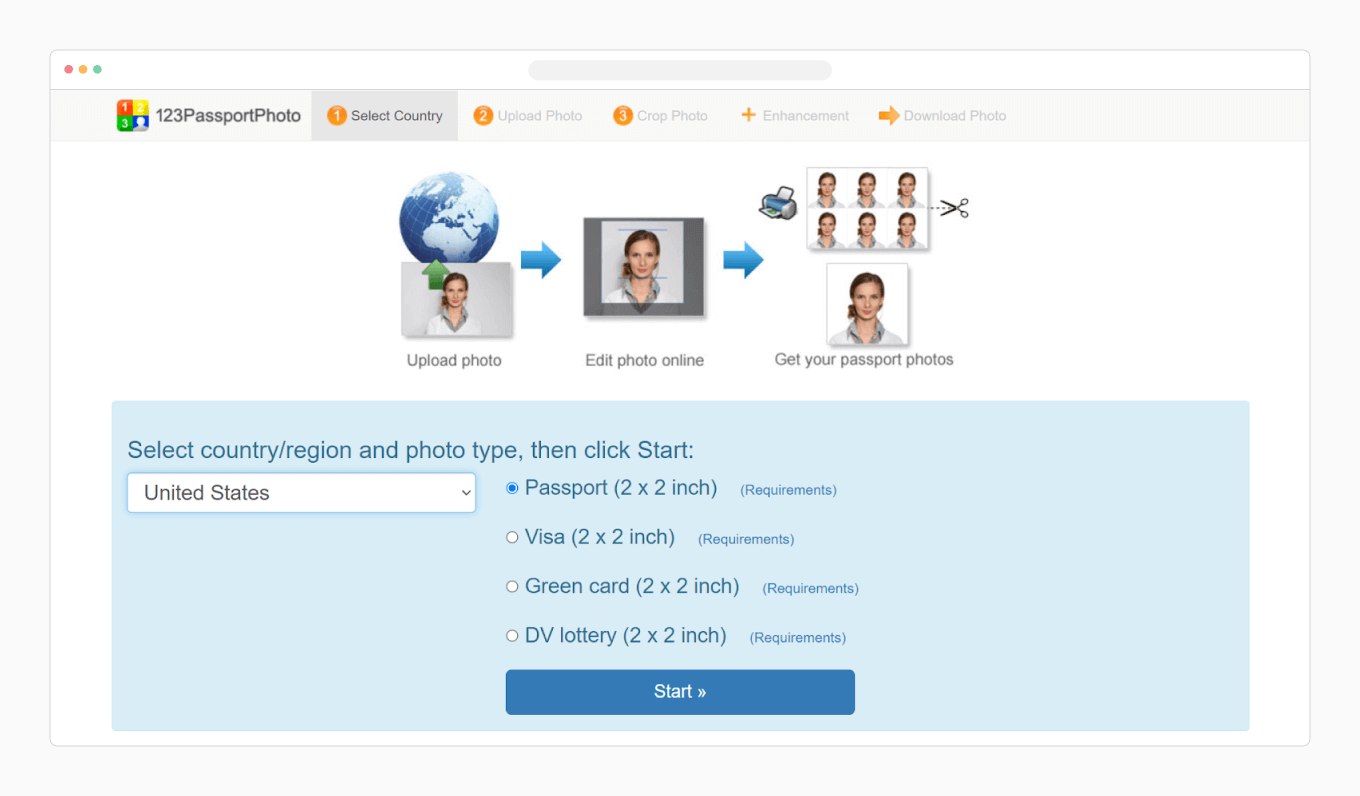 How does 123PassportPhoto work?
Getting your passport photo via 123PassportPhoto is a 4-step process.
Step 1
To get started, you only need to pick the document type, and upload your photo to the 123PassportPhoto website.
The image you want to submit can't be bigger than 10MB in size and 4000×3000 pixels in dimensions.
Also, you can upload a photo that's in a .JPG or .JPEG format only.
This step is also accompanied by instructions on how to take a passport photo.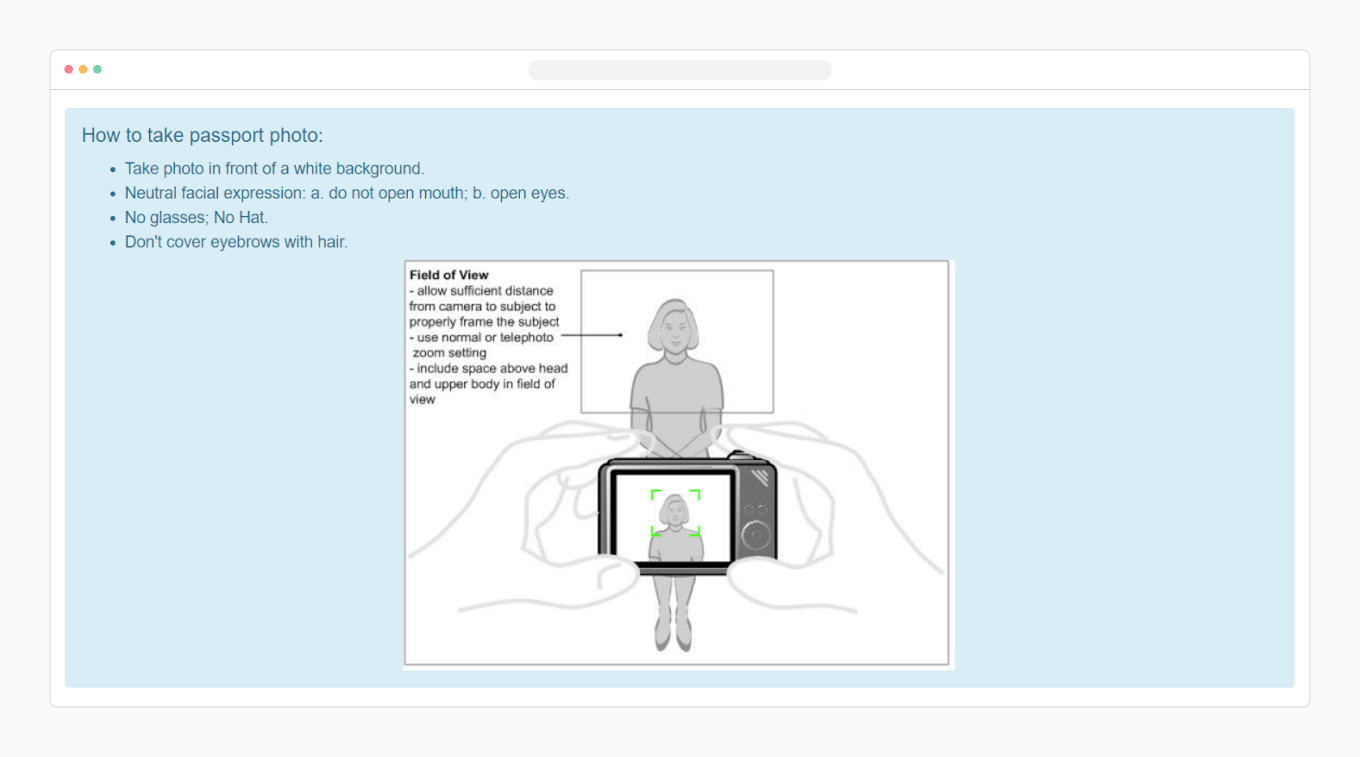 If you find these guidelines insufficient, check out our comprehensive guide on taking passport photos at home.
Step 2
Next, you need to crop your picture manually to the correct passport photo size.
123PassportPhoto will help you do this by displaying blue lines which indicate the proper head height. You should center your photo and crop it so that your head fits in between the lines from top to bottom.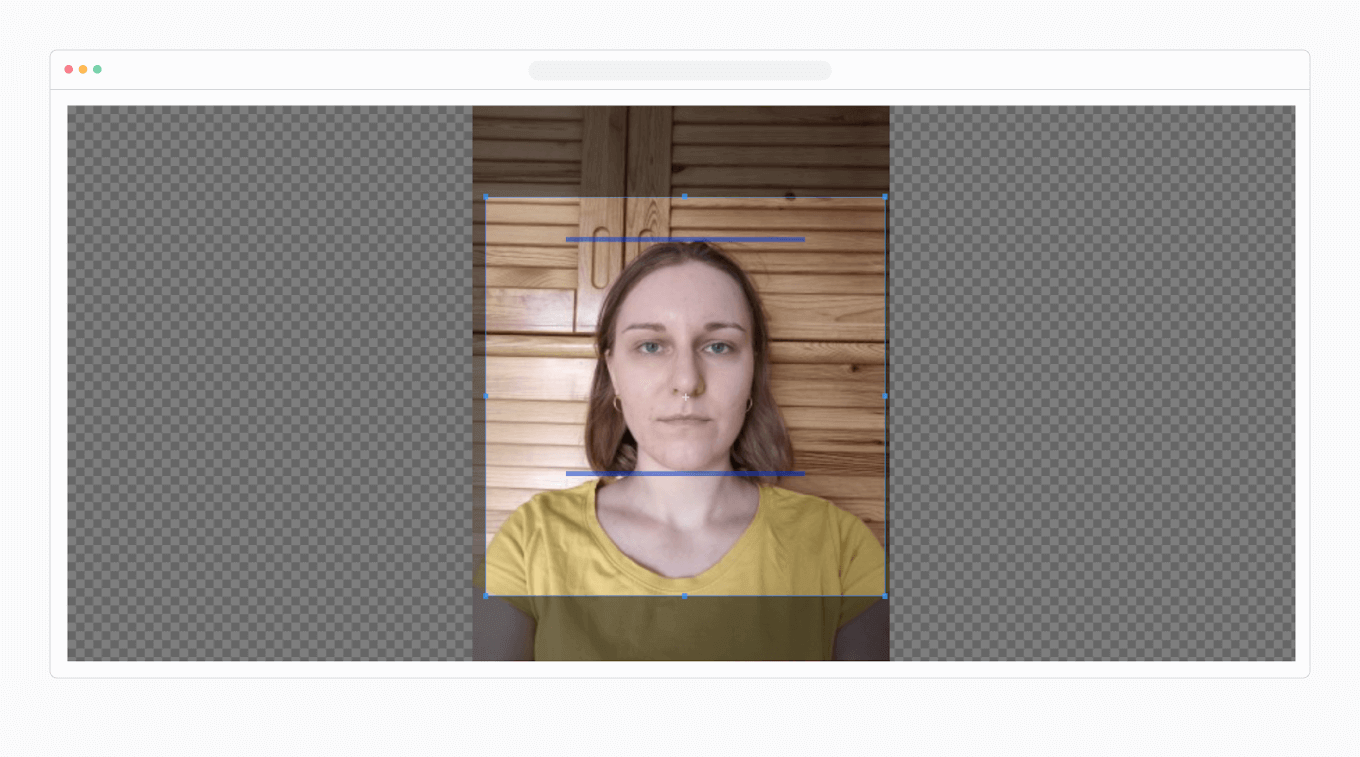 Step 3
Next, you move to a stage called "enhancements."
Here, you can choose "the best" version of your passport photo that you'll use later in your passport application process.
The enhancements let you adjust the saturation, light, and change the background color into white or light gray.
Avoid choosing any enhancements if you took your original photo according to the official requirements. Remember that digital alterations, such as changes in color, light, or exposure, are forbidden by the US Department of State.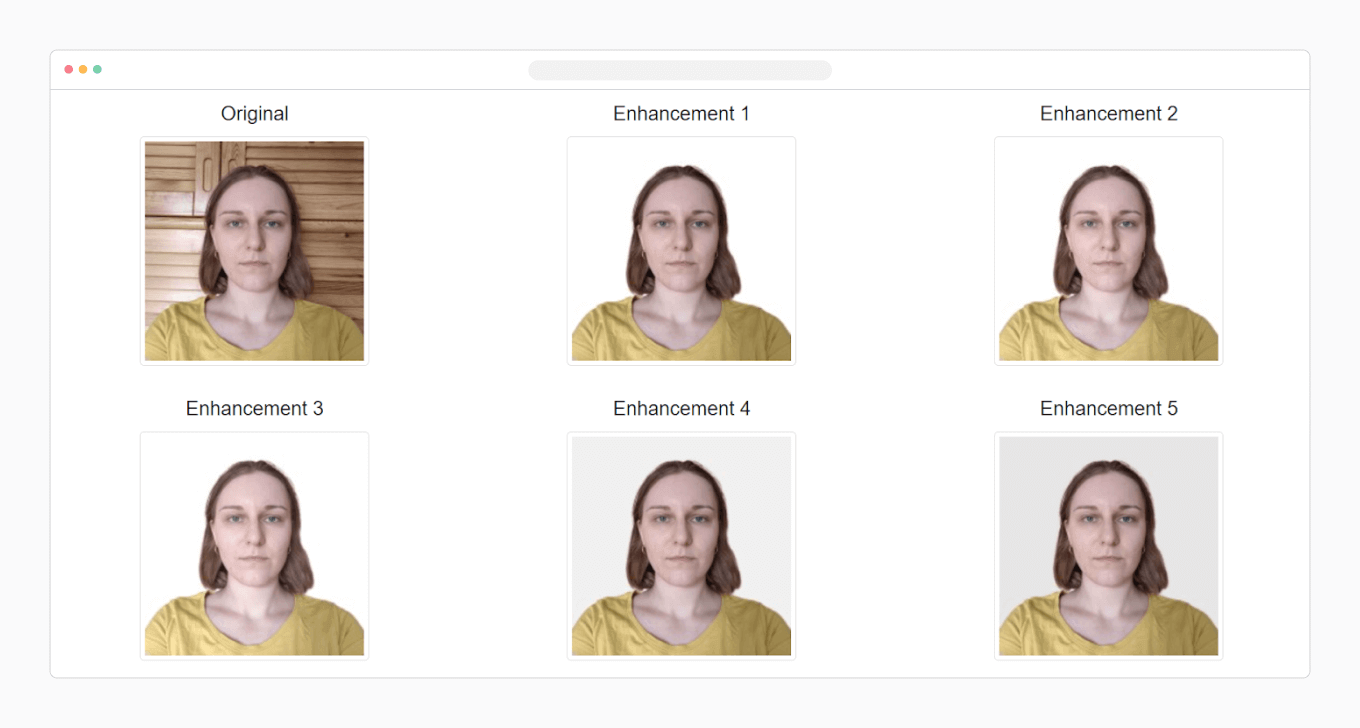 Step 4
The last step is downloading your photo in a digital format (a single image) and a printable template (2 photos or more).
There are 10 photo sizes available for printing, from a traditional 4×6-inch template to larger sizes like A4 paper (21×29.7 cm).
Regardless of the photo size (1 photo or a multi-photo template), every download costs $8.90.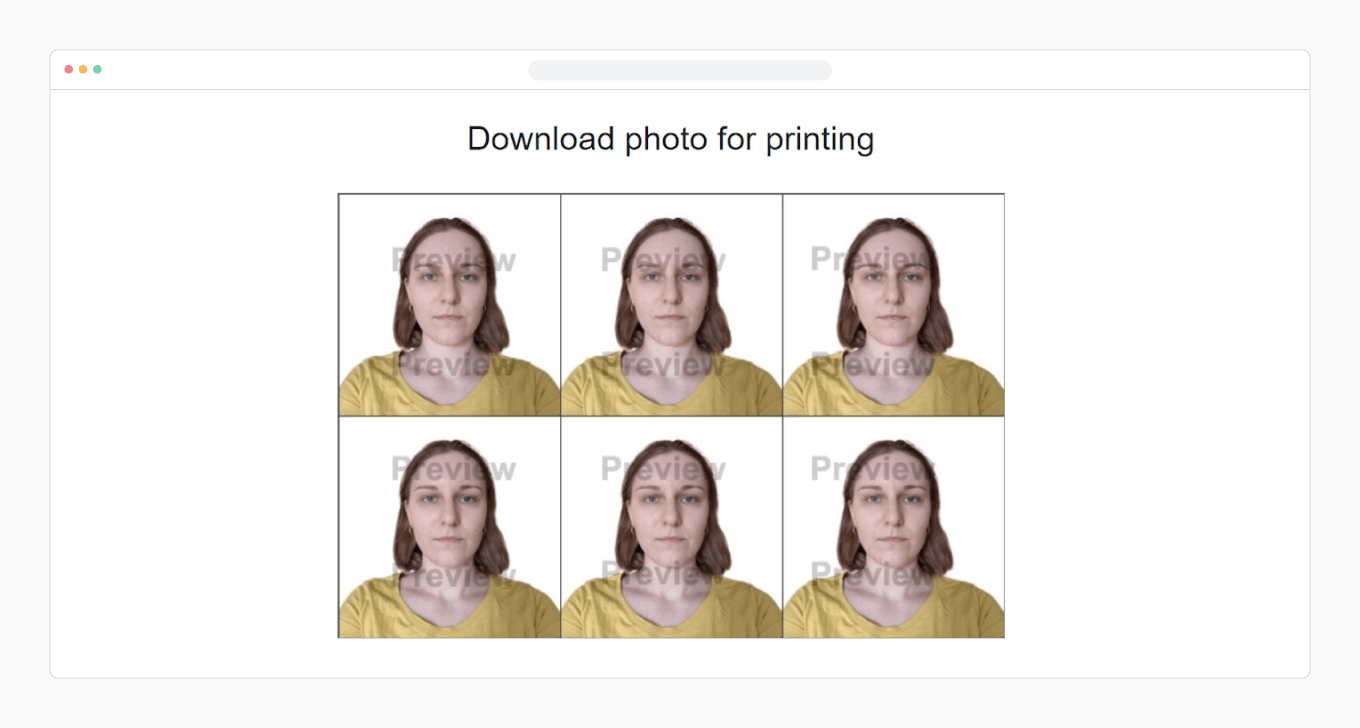 Is 123PassportPhoto free?
123PassportPhoto is free to use.However, to download your cropped passport photo, you need to pay $8.90.
Is 123PassportPhoto safe?
123PassportPhoto stores information as cookies, just like any other website nowadays. The photos uploaded to the system, along with all the changes applied, will be deleted within an hour of uploading.
123PassportPhoto vs. Passport Photo Online
The table below compares 123PassportPhoto services and Passport Photo Online—an AI-based tool backed up by an expert team for your utmost convenience.
| | 123PassportPhoto | Passport Photo Online |
| --- | --- | --- |
| Cropping | Manual | Automatic |
| Background removal | ✅ | ✅ |
| Price | $8.90 | $16.95 |
| Digital image | ✅ | ✅ |
| Home delivery | ❌ | ✅ |
| Compliance guarantee | ❌ | ✅ |
| Refund policy | ❌ | ✅ (200%) |
Summary
123PassportPhoto has a simple, easy-to-navigate layout. However, the only thing it offers is a manual cropping tool. The enhancements in US passport photos are forbidden, so you shouldn't use this function.
Moreover, 123PassportPhoto doesn't offer a compliance guarantee, nor is there any information about the refund policy in case your passport photo is rejected.
The 123PassportPhoto functions might be helpful when cropping a picture for social media or your CV—this tool is not entirely suitable for passport photo needs.
If you want to create a passport photo at home, try Passport Photo Online. We guarantee compliance or a double-money refund!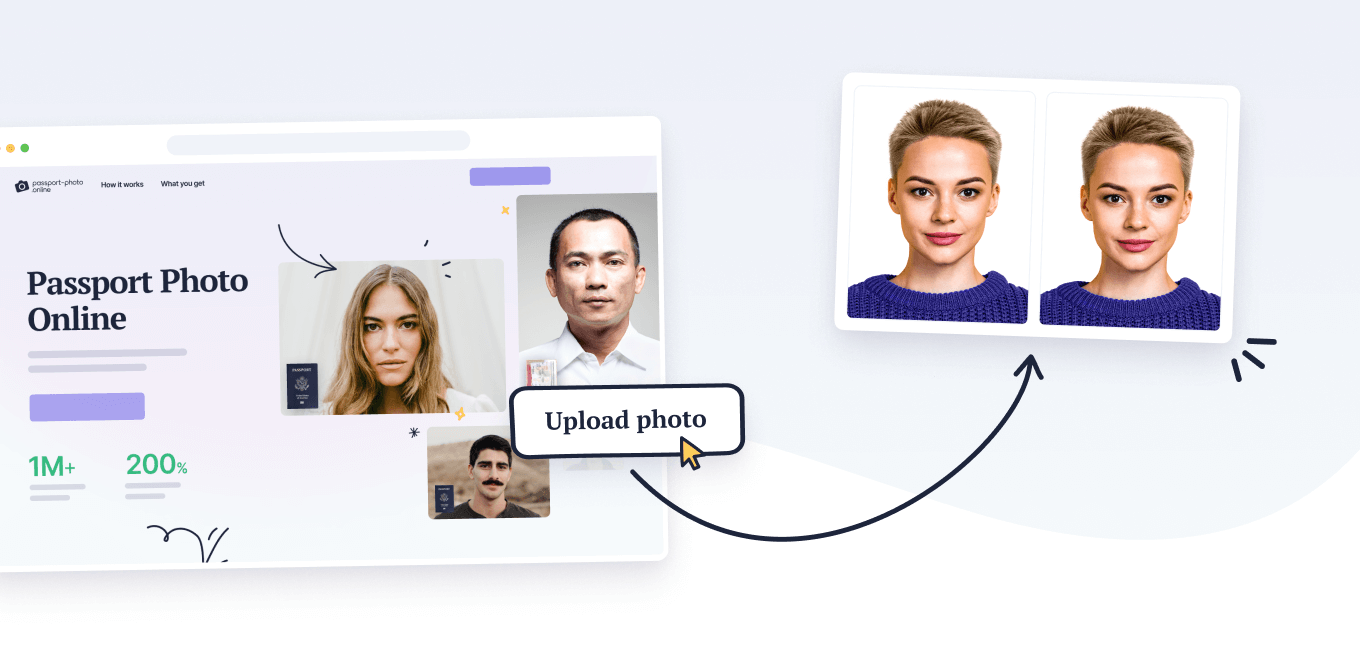 Sources:
https://www.123passportphoto.com/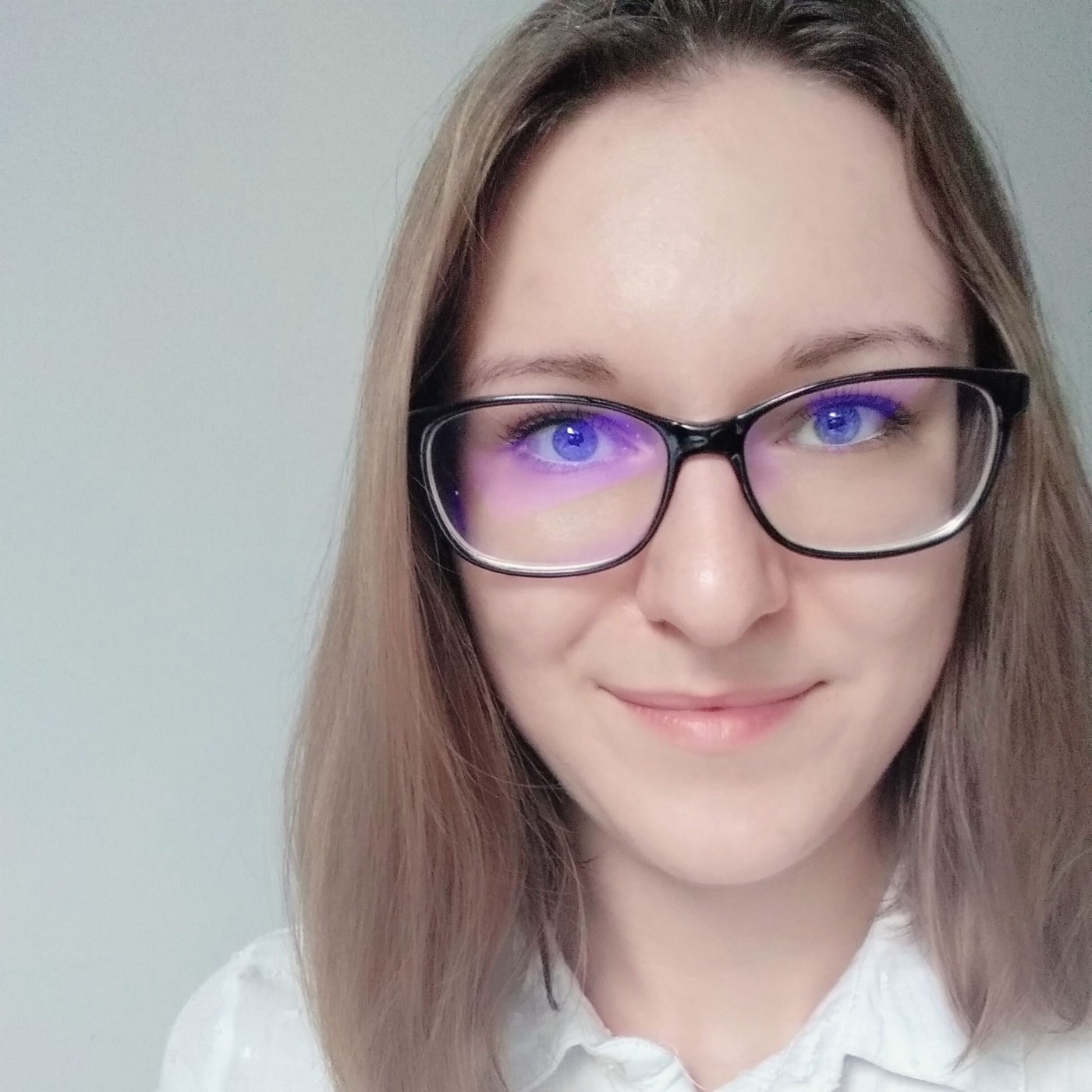 Roxana Grabowska combines her passion for language and biometric photography to craft reader-friendly content. Her work provides a clear guide to creating suitable photos for identity documents, making the process more accessible. Roxana's background in linguistics and love for travel have made her appreciate the importance of high-quality biometric photos in ensuring smooth travel experiences.