Are you looking to schedule an appointment for a Mexican passport in the United States (US)? Should you call a phone number or contact passport services via the Internet?
This blog post will explain how to set up a meeting for a Mexican passport, who to contact, and how long it will take.
How to make an appointment for a Mexican passport with a phone call
To schedule appointments for Mexican passports, you need to dial the 877-639-4835 number and call the MEXITEL helpline.
MEXITEL is a service dedicated to scheduling Mexican consulate appointments.
The service is available worldwide, so you can call the number no matter where you are.
Make sure you call within working hours:
Monday to Friday: 9am – 10pm
Weekends and national holidays: 11am – 7pm
It is also entirely up to the consulate if they allow you to set up passport appointments by phone. Find contact information for your nearest Mexican consulate and ask about the possibility.
All consulate employees can speak both English and Spanish.
Looking for more tips for your passport application? Look no further:
Set up an appointment for a Mexican passport online
To make an appointment for a Mexican passport in the US, you can also ask about the availability through email. In that case, you need to write to the nearest Mexican consulate directly. The decision on if a passport applicant can set up an appointment via email is theirs to make.
Should you decide to book an appointment for a passport at a Mexican consulate online, you can set everything up on the MEXITEL website. You can choose from a variety of languages including, amongst others, English and Spanish.
You will need to register an account and input personal information, such as:
your name
your parents' full names
nationality
contact information.
Once the account is created and verified, you can access the "book an appointment" section. Choose the type of service, input personal information, and complete the form that will appear on your screen after you click to continue.
When you've filled out the form, you will see a calendar pop-up allowing you to choose the exact date and hour of your passport appointment. The consulates usually operate on regular working days. On weekends and holidays they will be unavailable.
Los Angeles: 7am – 5pm
Orlando: 9am – 5pm
New York: 8am – 1pm & 3pm – 7:30pm
Chicago: 8am – 9pm, and 8am – 4pm (weekends)
Passport Photo Online – ideal Mexican passport photos
If you're looking to set up an appointment for a Mexican passport, you will need to present 3 (three) valid passport photos. In that case, Passport Photo Online is a perfect application for you. Available as a website and downloadable as an app for both iOS and Android smartphones, it will produce perfect passport photos within 3 (three) seconds. It will be your own professional photo booth, available 24/7.
For just $6.95, you can upload a picture and turn it into a perfectly valid passport photo. Should it get rejected, you will receive a 200% refund.
You can also take advantage of the free passport photo template and print the downloaded passport photos for less than $1.
Make an appointment for a Mexican passport – summary
An appointment for a passport at a Mexican consulate is available to book using 3 (three) methods. You can:
Call MEXITEL (877-639-4835) or a nearby Mexican consulate. The customer service representative at MEXITEL will assist you in scheduling an appointment and set a date for you.
Schedule a passport appointment by emailing the local consulate, asking for availability.
Set up a meeting by registering on the MEXITEL website and navigating through the "book an appointment" section.
Appointment for a Mexican passport – FAQ
Here, you will find the most commonly asked questions about how to make an appointment for a Mexican passport.
How to make a Mexican consulate appointment for a passport?
The easiest way to make a passport appointment is to call MEXITEL (877-639-4835) and have a customer service representative take care of everything for you. Alternatively, you can schedule an appointment online on the MEXITEL site. To do it, you will need to:

1. Create an account.
2. Choose the consulate you wish to visit.
3. Pick the required passport service.
4. Fill out the application form.
5. Select the time and date of the appointment.
Where are Mexican passport appointments held?
Appointments will be held at the Mexican consulates. You can choose which consulate's location will be the most convenient for you.
How do I cancel my Mexican consulate passport appointment?
You can cancel the appointment for a Mexican passport on the MEXITEL website by going to the "Scheduled appointments" tab. Click the red trash can icon next to the appointment with the correct date to cancel it.
Sources
https://citas.sre.gob.mx/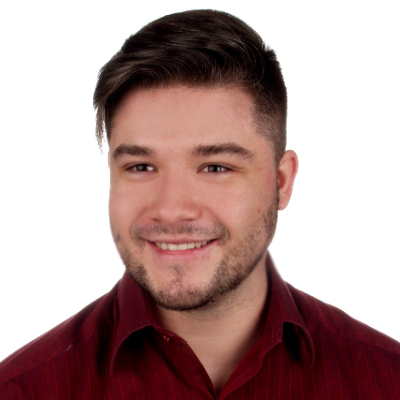 Graduated from the University of Warsaw, Michał, is a biometric photography expert with an undying thirst for adventure and a writer at Passport-Photo.Online. A self-proclaimed book and movie critic as well, he's always eager to visit to the most underrated or less popular travel destinations.