Even if you are very careful, you could lose or misplace your Canadian passport in a foreign country. Fortunately, there are orenewal-passport-canadian-abroad/ffices and services, such as embassies, all over the world that can help you in this situation.
Especially in the US, the process to report and replace a lost or stolen passport and apply for a replacement is quite straightforward.
So if you want to find out what to do if you have lost your Canadian passport in the US, keep on reading. We will explain how to report the loss and apply for a new document step by step.
Canadian passport stolen in the US – first steps
If your Canadian passport was stolen while in the US, the first thing to do is head to the local police station and file a report. The officers will ask for your personal information and details of the event. When you are done, ask for a copy of the report; the authorities will require it to apply for a new passport.
After leaving the police station, citizens will need to report everything to the nearest Canadian government office.
Canadian Embassies and Consulates in the US
Apart from the Canadian Embassy in Washington DC, there are another 12 (twelve) offices in the rest of the country. Each of them holds jurisdiction over different states:
Embassy of Canada, 501 Pennsylvania Avenue, Washington DC: Delaware, District of Columbia, Maryland, Virginia, West Virginia.
Consulate General of Canada, 1175 Peachtree Street N.E., Atlanta: Alabama, Georgia, Mississippi, North Carolina, South Carolina, Tennessee.
Consulate General of Canada, 3 Copley Place, Boston: Maine, Massachusetts, New Hampshire, Rhode Island, Vermont.
Consulate General of Canada, Two Prudential Plaza, 180 North Stetson Avenue, Chicago: Illinois, Indiana (counties of Jasper, Lake, Laporte, Newton, and Porter), Missouri, Wisconsin.
Consulate General of Canada, 500 N. Akard Street, Dallas: Arkansas, Louisiana, New Mexico, Oklahoma, Texas.
Consulate General of Canada, 1625 Broadway, Denver: Colorado, Kansas, Montana, Utah, Wyoming.
Consulate General of Canada, 600 Renaissance Center, Detroit: Indiana (except for the counties of Jasper, Lake, LaPorte, Newton, and Porter ), Kentucky, Michigan, Ohio.
Consulate General of Canada, 550 South Hope Street, Los Angeles: Arizona, southern California, Nevada
Consulate General of Canada, 200 South Biscayne Boulevard, Miami: Florida, Puerto Rico, US Virgin Islands.
Consulate General of Canada, 701 Fourth Avenue South, Minneapolis: Iowa, Minnesota, Nebraska, North Dakota, South Dakota.
Consulate General of Canada, 466 Lexington Avenue, New York: Bermuda, Connecticut, New Jersey, New York, Pennsylvania.
Consulate General of Canada, 580 California Street, San Francisco: Northern California, Hawaii.
Consulate General of Canada, 1501 4th Ave, Seattle: Alaska, Idaho, Oregon, Washington.
To get in contact with any of them, call 1-844-880-6519.
The Government of Canada does not have an office in Hawaii; however, Canadian citizens can access passport services through the Australian Consulate in Honolulu, at 1000 Bishop Street. Contact the Consulate in San Francisco first to report lost or stolen passports.
Once a Canadian passport is reported lost or stolen, it will be canceled and, even if found later, it will no longer be valid.
Find out more about passports from these articles:
Lost Canadian passport while traveling in the US–replacement
After filing the necessary reports, Canadian citizens can start the procedure to get a replacement passport. In the US, you'll be able to do it through an embassy or consulate or by sending the application by mail or courier directly to the offices in Quebec, just as you would do for a passport renewal.
To get a replacement passport, Canadian authorities require:
the completed application form (PPTC 054 for those who qualify for renewal, PPTC 155 in the other cases), signed by your guarantor;
the police report you filed with local authorities;
2 (two) 50 x 70 mm passport photos;
proof of Canadian citizenship (an original birth certificate, a certificate of naturalization);
a form of photo ID;
a completed and signed Declaration concerning a lost, stolen, inaccessible, damaged or found Canadian travel document;
payment for the fees.
Before processing the application, Canadian authorities will investigate what happened. This might cause some delays, but, if everything is in order you will have a replacement passport in 20 (twenty) business days.
If you need to travel in a shorter time, it's possible to request a temporary passport that will be ready in 2 (two) to 4 (four) days. In addition to the other documents, applicants will also need a confirmed travel itinerary. A temporary Canadian passport will only be valid for the length of the trip (max. 1 (one) year). After returning to Canada, it can be exchanged for a regular passport.
Canadian passport pictures with Passport Photo Online
Need photos to apply for a new Canadian passport? Use Passport Photo Online, an app with over a million downloads, to get them anywhere you are at a moment's notice.
Just take a photo with your smartphone and upload it — we'll take it from there:
Our software adapts the photo to the appropriate size and removes the background seamlessly. No need to find the right place or set up in any way — take your phone and get started immediately, we are available 24/7.
The built-in AI examines every detail of the picture. We can find even the smallest mistake. If you get the all-clear, the photo is 100% in line with the official guidelines. We'll help avoid hiccups and delays along the process.
You can try as many times as you need. There will be no additional fees. Take your time and get a perfect result.
The digital photo will be ready for download right away and, if you want, we can send the printed photos within 3 (three) days. With Passport Photo Online, there is no need to wait — users can start taking photos as soon as they need them.
Lost or stolen Canadian passport in the US: FAQ
To ensure everything is clear, we will answer the most common questions from people who have lost their Canadian passport in the US.
Where to call if I lost my Canadian passport in the US?
After filing a report with the police, you need to call the nearest Embassy or Consulate. To get in contact with any of them, call 1-844-880-6519.
I am a Canadian living in the US and I have lost my passport; how do I get another one?
Report the lost or stolen document to the police and the nearest Canadian Consulate or Embassy. After this, apply for a replacement passport at the same office. You can get a regular one in 20 (twenty) days or, if you need to travel immediately, you can request a temporary passport.
What to do if I lost my Canadian passport in the US?
Report it to the police and Canadian authorities, then you can apply for a new travel document at the local Canadian Embassy or Consulate, or via mail or courier.
Lost Canadian passport in the US– closing thoughts
Losing a Canadian passport in the US can be an unpleasant surprise, but getting a replacement is a simple process. Just file a report with the local police and then contact the nearest Canadian passport office.
Trust Passport Photo Online to get the pictures you need for the application at your earliest convenience and get started with the process without delays.
Sources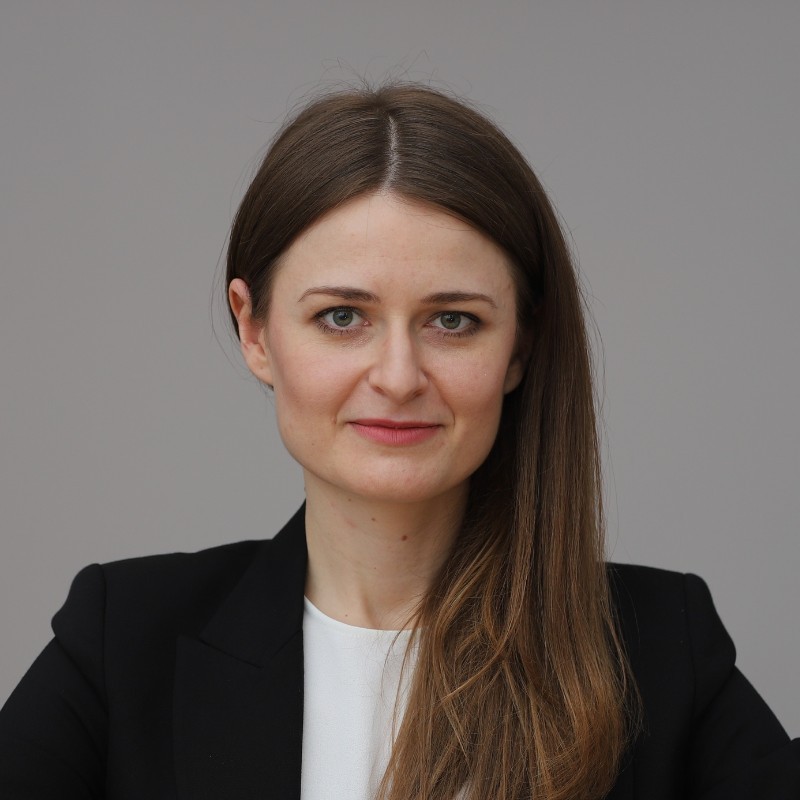 Karolina's passion for law, technology and photography led her to PhotoAiD S.A., where for the past 3 years she has been an expert in the implementation of passport photo compliance procedures in +80 countries around the world.