Are you in need of photo printing services within the next hour but can't quite decide where to turn to? Which stores or facilities offer 1-hour photo services?
In this blog post, we'll cover all the best 1 hour photo spots near you and give examples of places that will cater to your needs and print quality pictures.
Best quality 1 hour photo in the neighborhood
The good news is that there are a few companies whose facilities are spread out all over the United States (US) and a common sight in the vast majority of towns and cities. You will be able to get good 1-hour photos in locations, such as, for example, Walmart, or pharmacies like CVS or Walgreens.
They'll print your photos in under an hour no matter what you require, be it:
photo gifts
wood prints
wedding photos
or photo books.
All you will have to do is decide which of these companies will give you the photos you need printed within an hour.
1 hour photo printing: Walmart
You'll be able to grab your photo prints in general stores like Walmart, for example, as they provide high-quality physical copies of photos that can be ready for you within an hour. They are a common sight in most cities in the US, so there's a significant chance you live within walking distance of a Walmart offering a 1-hour photo service.
Moreover, you can download Walmart's phone app, which makes the 1-hour photo service more convenient as you can arrange pickup at a nearby location using your phone.
According to Consumer Reports, the Walmart Photo Center print quality is considered very high, and the price of prints is one of the lowest among 1-hour photo services.
a 4×6 photo fee – $0.09;
a 8×10 photo fee -$1.79.
Related readings:
1-hour photo printing: Walgreens & CVS pharmacies
Pharmacies are a good choice as well if you're looking for print services that will get you your photo in 1 hour.
Both CVS and Walgreens offer their customers a 1-hour photo service through a "1 Hour Photo" smartphone application, which we will discuss in-depth later on.
Walgreens photo services are rated highly despite having the highest photo printing costs.
a 4×6 photo fee – $0.33;
a 8×10 photo fee – $3.99.
CVS Photo is also considered a good choice for someone looking to print a photo within an hour. CVS Photo is one of the few services that offers photo framing and cloud storage.
a 4×8 photo fee – $0.29;
a 8×10 photo fee – $3.99.
The bottom line is this: there is a significant chance that your neighborhood is home to several companies offering 1-hour photo services, including such familiar sights as Walmart, Costco, and pharmacies like Walgreens and CVS.
1-hour photo printing: Shutterfly
Shutterfly has continued to provide quality photo prints since 1999, and you can take advantage of their 20-year plus experience in the photography industry and acquire the photos you need within an hour.
Their prices place them right in the middle of the table:
a 4×6 photo fee – $0.15;
a 8×10 photo fee – $3.99.
What you need to know, however, is that their offer includes free shipping or 1-hour pickup only on orders of $39 or more. Unless you're planning to place a bigger order that exceeds $39, getting your photo prints in under an hour will not be possible with Shutterfly.
Best quality 1-hour photo printing: 1 Hour Photo app
There is an app you can use called 1 Hour Photo, which will allow you to order your photo online to be printed in one of the stores or facilities. With this app, you'll get everything you need: good print quality, color accuracy, and proper photo paper.
It will allow you to upload images to various companies that offer to take photo prints of pictures uploaded through the 1 Hour Photo app.
Places like Walmart Photo Center, CVS Pharmacy Photo Center, or Walgreens locations accept these requests and deliver good-looking prints that you will find more than adequate.
You start by choosing the store you want the photo from and then choose the type of picture you need. Then, you choose the images you want printed, as well as the size and quantity of photos.
Once you've done that, all that's left is to input personal information, such as your full name, email address, and phone number. Once you complete that part, you'll get an email notification when your prints are ready.
However, what needs to be said is that the 1-hour photo pickup notification on the app can sometimes arrive late, and the price and final look of your photo are available to you only right at the finishing stages of the ordering process.
Best quality 1-hour photo printing: Snapfish
Another photo application you can trust with providing good, printed pictures is Snapfish. Snapfish also partners with companies like Walmart, CVS, or Walgreens, and their smartphone app will connect with them and allow users to order prints at their local stores.
The application works similarly to 1 Hour Photo, meaning you can upload a photo and request a print in one of the nearby locations but it gathers way more praise for its neat and modern design, which adds to the convenience of ordering the photo.
However, one thing that needs to be mentioned is that the Snapfish app doesn't read the TIFF file format. On top of that, plenty of reviews on Sitejabber claim that the quality of photos Snapfish produces is mediocre.
Best quality prints with Passport Photo Online
Sometimes you might need a new passport size photo quickly within an hour, so both time of the ordered prints and print quality are of essence. Perhaps the picture you were going to apply with got lost but luckily, Passport Photo Online will be your savior.
For just $13,95, you'll turn a photo you've just uploaded into a valid passport photo ready for printing, thanks to an AI and a human editor that will alter your image for passport purposes. All that without leaving your house, and in just 2 (two) minutes!
Additionally, our app that's been praised by Forbes, Glamour, or Yahoo, will either deliver a perfect and valid photo or you'll get a 2x refund.
Quality 1-hour photo – to sum up
There are a number of companies that will cater to your needs and offer quality prints. Walmart, Walgreens, CVS or Shutterfly will make sure you get the photo you desire in under an hour. You can also use phone apps like 1 Hour Photo or Snapfish to order your prints.
Walgreens is the best-reviewed 1-hour photo service as it offers good quality photos for a high price. If you opt for cheaper photo services, you can give Walmart or CVS a try. Shutterfly, on the other hand, will be a good option if you plan on making larger purchases and wish to claim the photos in under 1 hour.
Quality 1 hour photo: FAQ
If you're still looking for extra information on quality one-hour photos or wish to double-check what you already know, here are the most common questions people like yourself might ask.
Can I get a quality 1-hour photo?
Yes, you certainly can. Stores like Walmart, Walgreens, CVS, or Shutterfly offer to print the photos you need in under an hour.
You can even use 1 Hour Photo or Snapfish applications to send the images to the first three companies and claim the prints within an hour at your local store.
Who has the best 1-hour photos?
According to Consumer Reports, Walgreens is the company that holds the crown of 1-hour photo printing services.
How to get a quality 1-hour photo?
You can download an app, either 1 Hour Photo or Snapfish, upload the photo or photos you wish to be printed, pick the local facility where you'd like to print them and all that's left is to appear in person and pick them up.
You don't have to use the applications though, as you can just as easily order a print by visiting a local Walgreens, Walmart, CVS, or Shutterfly and asking for printing services.
Where is the best 1-hour photo near me?
In order to get the best 1-hour photo wherever you are in the United States and no matter what print sizes you're interested in, you should check out the nearest Walgreens, CVS, Walmart Photo Center, or Shutterfly.
According to the reviews on Consumer Reports, Walgreens will be the best, with Walmart coming in close second and CVS and Shutterfly also being decent alternatives.
Sources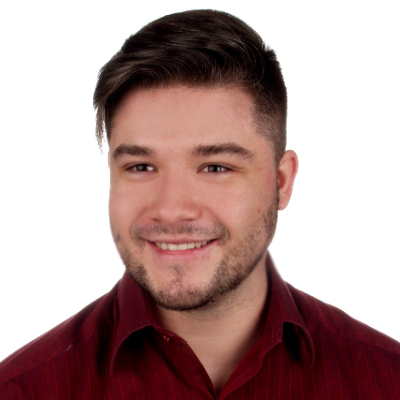 Graduated from the University of Warsaw, Michał, is a biometric photography expert with an undying thirst for adventure and a writer at Passport-Photo.Online. A self-proclaimed book and movie critic as well, he's always eager to visit to the most underrated or less popular travel destinations.