In many stores all around the US, you have the possibility to get photo prints quite easily. Apart from dedicated photo studios and professional photographers, a lot of chain stores can print pictures for you.
In most cases, you need to provide them with a USB drive and you will receive your printouts on the same day. However, not everybody knows that you can upload digital photos to Walmart's website and pick up the printouts in an hour.
If you want to know more about how to get a one-hour photo at Walmart, keep reading this article, and you'll know all you need, in order to get cheap photo prints at the nearest store.
In this article:
Walmart one hour photo prints – how does it work
Getting Walmart photo prints is definitely easy, you just need digital photos and an internet connection. First of all, go to Walmart's website and select their photo services.
From here, you will need to choose the layout you want for your pictures and upload them. Not all layouts will be available in just one hour, but, for almost all print sizes, you will have a same-day pick-up option.
Simply by uploading the file, you'll be able to choose the size, the paper quality, and the template. In addition to simple photo printing, you can create cards for all occasions, posters, canvas prints, and framed photo prints.
You also have the option to create photo albums of your favorite memories and many other photo products with a same-day pick-up.
Once you are satisfied with your layout, you can confirm it and choose what Walmart store you want to get the printouts from. There will definitely be one near your home, there are a total of 4,576 Walmart stores in the country, distributed across all states.
This is a good option to print US passport photos if you have a busy schedule.
Do you want to learn more about passport photos? Check these out:
Walmart photo prints in one hour – available products
As stated before, while most products are available on the same day of the order, just a few of them will be ready in about an hour.
All simple photo prints, from 2.5 x 3.5 inches to 8 x 10 inches, can be uploaded and printed in one hour.
The same service is also available for passport photos and collages from 4 x 6 inches to 8 x 10 inches. To get multiple passport pictures, you can also print them in 4″ x 6″ (postcard size) instead of the standard measure.
Read more about Walmart passport photos.
Walmart photo printing – prices
The prices for the one-hour photo prints are pretty varied, depending on the size and layout you picked:
To print photos from 2.5 inches x 3.5 inches to 8 x 10 inches, the prices can vary from $0.15 to $2.48 per picture
To print pictures for your passport, the price is $7.44
To get collage prints, the starting price is $0.15
To print cards, the starting price is $0.39
For canvas prints, calendars, or any other product available through the Walmart photo app, the prices are significantly varied, depending on the size, composition, and kind of paper.
In most cases, you'll be able to pick up your prints at a Walmart photo center on the same day.
Take your own passport photos with your smartphone
If you need photos for your passport quickly, the best way is to take them yourself, with a digital camera or a smartphone.
After taking a picture, upload it to Passport Photo Online and, in just three seconds you'll have a cropped passport photo. Thanks to its AI, PPO will be able to clear the background and examine the photo according to the requirements you need to meet.
To save even more, you can prepare a 4 x 6 inches template for free, directly from the app. This way, you will only spend $6.95 for the photo and $0.15 to print 4 passport pictures, instead of the usual $14 or even more, saving up to a whopping 40%. In just an hour, you'll be ready to apply!
One hour photo at Walmart – closing thoughts
As you can see, printing your photos at Walmart can be a good alternative to regular photo stores, especially if you don't have a lot of time on your hands. While not all options can be ready in about an hour, you can get most of them on the same day.
It can also be a cheaper option than most, providing passport pictures for $7.44 instead of the usual $14 or $15. Try Passport Photo Online to save even more!
FAQ
What is "Walmart 1 hour photo"?
It's a service that allows you to upload pictures through Walmart's website and pick up the printouts in about an hour.
Sources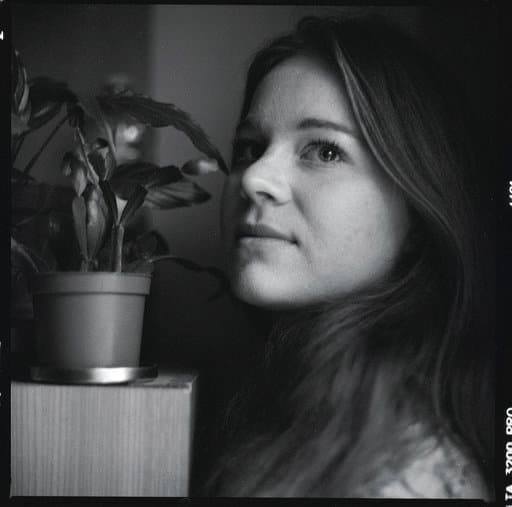 Karolina Turowska, a biometric photography expert and travel enthusiast at Passport-Photo.Online. When it comes to writing, she loves bringing dry facts to life. When it comes to traveling, she just loves bikes.