Photo studios are not the only places that offer printing services: all around the US, you can find chain stores that print photos quickly, sometimes with same day pickup.
In most places, you can bring a USB drive with your pictures and get them printed on the photo paper you choose and in different layouts. But, did you know that some stores offer you the possibility to upload your pictures online and pick them up in just an hour?
In this article, we will explain how to get a one-hour photo at Walgreens. So, if you need pictures printed out quickly, keep reading, you'll find out all you need to know.
In this article:
Walgreens one hour picture printing – how it works
To get your pictures printed in an hour at Walgreens, you'll need to go to their official website and create an account. Once you are done, select the section dedicated to their photo services.
There, you'll find all the different options for size, layout, paper quality, and so on. Just pick the one you need and click on the "create now" button. You just need to upload the photos and choose the specific details according to your preferences. You'll be able to create simple photo prints of different sizes, canvas prints, passport photos, photo cards, and much more.
After inserting all of your choices, you can either choose to have them shipped (in 3-5 business days), or pick them up personally at the nearest Walgreens pharmacy. For most products, you'll have the 1 hour or same-day pickup options available.
Do you want to learn more about passport photos? Check these out:
Walgreens 1 hour photo – prices
The price of the Walgreens photo printing service changes according to the size and composition of the printout:
simple prints from 4 x 4 inches to 8 x 10 inches are in a price range between $0.25 and $3.99
standard posters, collage posters, and calendars are $11.99
US passport photos are $14.99 each
cards can be printed for a price starting at $2.99
canvas prints sell for $39.99 and more (depending on the size)
photo books start at $29.99
Walgreens also offers many other photo products, including frames and wood prints, the prices vary a lot from case to case, generally between $20 and $40.
Remember to check the online marketplace thoroughly, there could be discounted packages.
Walgreens one hour photo locations
You might be asking "Where do I find a Walgreens with a one-hour photo near me?". Don't worry, finding a Walgreens pharmacy to pick up your prints will definitely be easy.
According to their official website, there are around 9,021 Walgreens locations in US territory, 78% of American citizens live within 5 (five) miles of one of their stores. Especially if you live in a city, you will find plenty of pickup locations near you.
If you have a busy schedule, you can order prints at your local Walgreens and pick them up the same day without problems.
Walgreens one hour photo app
Did you know that you can get your passport photo taken at Walgreens? In addition to the website, you can also use the Walgreens photo app to take and print passport photos, available on both Google Play and the Apple App Store. The process is easy and convenient – simply follow the same steps as you would for any other photo print, and select the "passport photo" option. Then, choose your pickup store and you're done!
Alternatives to Walgreens 1 hour photo
Walgreens is not the only chainstore to provide photos with a same day pickup service. The first one that comes to mind, and the most common in the USA, is the 1 hour photo service at Walmart, which works very similarly to the Walgreens service.
However, there is another alternative to get a passport photo on the same day.
If you need to take photos for your passport or any other official document, you can take them with your phone by just using Passport Photo Online.
Passport Photo Online is an app that allows you to follow all the official requirements for passport pictures without any effort. The built-in AI will analyze the photos you upload and tell you if they can be used. In just 3 (three) seconds, it will clear the background and crop the picture to the necessary size.
You can try however many times you want, trying different combinations and outfits, with Passport Photo Online you only pay for the pics you download.
With this app, you can also prepare templates for multiple passport photos for free! If you choose the 4 x 6 format, you can print it at Walgreens for just $0.25!
Walgreens one hour photo – conclusion
At Walgreens pharmacy, you can print your photos very easily, either in person or online. This service is available both on the official website and on the Walgreens photo printing app. For most products, you have the option to pick up your prints either in 1 hour or on the same day, just by selecting your local Walgreens.
If you need passport photos, you can take them anywhere you want with Passport Photo Online, you only need a smartphone or a digital camera. By choosing the 4 x 6 inches template, you can print 4 passport photos for only $0.25!
FAQ
Here we will answer the most common questions asked by people interested in the Walgreens pharmacy 1 hour photo service.
Does Walgreens have one hour photo?
Yes, through the official website or the photo app, you can order prints with same-day pickup.
What is the price of "1-hour photo" printing at Walgreens?
The prices can vary depending on size, printing surface, and composition. For standard pictures, the prices go from $0.25 to $3.99 per print.
How quickly does Walgreens print one-hour photos?
Walgreens photo processing takes generally around an hour, most products are available for same-day pickup.
Does Walgreens still do one-hour photos?
Yes, the service is available online, through the official website or the app.
Sources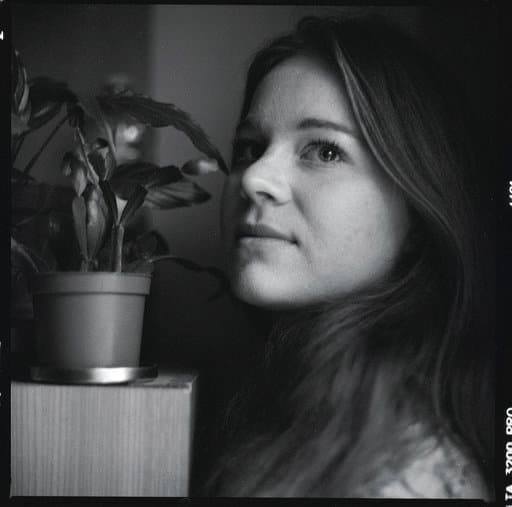 Karolina Turowska, a biometric photography expert and travel enthusiast at Passport-Photo.Online. When it comes to writing, she loves bringing dry facts to life. When it comes to traveling, she just loves bikes.