Passports stick with us for years and these documents are used to present ourselves on multiple occasions, not only while traveling. It is therefore completely understandable that we want to have a good-looking photograph, preferably with an elegant and representative outfit that we will not be ashamed of. However, it is worth noting that when it comes to official documents, overdressing might be a problem, and following the fashion trends might actually work in our disfavor. What is the best way to dress, then?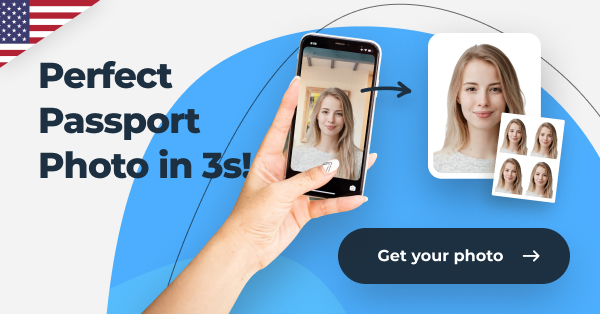 Looking for more tips to get that perfect passport photo? Try reading our other articles:
Dress casual for the passport
It is as simple as that. Just put on your everyday, casual clothes and that's it. Following the U.S. State Department regulations regarding passport photo attire, it is most advisable to wear your regular clothing. Similar suggestions can be found within the regulations of other European countries. Some of the states put an emphasis on the tidiness of your wardrobe, however, casualness is a common motive.
You are, of course, allowed to put on your fancy shirt or even a tie, however, you should not overdress. Be aware that despite what you put on, the passport picture will be cropped adequately to the official standards, presenting mostly your face and a bit your shoulders. The passport photograph is a document that should simply allow your identification, nothing more.
7 things you should avoid when taking a passport photograph
There are, however, a few rules that you must follow, and a failure to comply with them might result in your image being rejected by the authorities. See the list below and make sure to dress accordingly. Uniforms and camouflage attire
As obvious as it might seem, it is worth putting an additional emphasis on the fact that you are not allowed to wear any uniforms or clothing that looks like a uniform. It is also forbidden to wear any form of camouflage attire, even if it is just a T-shirt.

Uniforms and camouflage attire – As obvious as it might seem, it is worth putting an additional emphasis on the fact that you are not allowed to wear any uniforms or clothing that looks like a uniform. It is also forbidden to wear any form of camouflage attire, even if it is just a T-shirt.

Glasses – Your glasses should also be put aside while taking the passport photograph. It makes no difference whether you have them on your face or in your hair – none of these forms is allowed. There is however one exception to this rule and it is glasses for medical purposes. You will find more information about that down below.

Hats and head coverings – Just like with the example above, you must not have any form of head coverings, whether it is a baseball cap or a fancy fedora. Your photograph is supposed to be simple and to allow quick identification, with no parts of it attracting too much attention. Having a hat negatively influences both of those conditions. There is however an exception to this rule. More below.
Hair covering the eyes and big hair accessories – As for the hairstyle, while there are no strict regulations in general, there is one rule you should always comply with: your eyes must not be covered by your hair. There also cannot be any big hair accessories, such as headbands.

Strong make-up – For your passport photograph you are not allowed to have strong make-up on, which would make it difficult to identify you. It is better to stick with a natural look, or just a very delicate make-up.

Headphones – It is a rather unlikely scenario that anyone would like to pose for their passport photograph while listening to music on their headphones, but in case this was your idea – do not do it. It will result in your photograph being rejected.

Gadgets – Be aware that you are not allowed to have with you any gadgets distracting attention in your picture. This refers to electrical devices, toys or any objects that would be in the shot. Your attire should be simple, with the least amount of add-ons.
5 things you are allowed to have in your passport photograph
Luckily, there is some level of flexibility when it comes to the dress code for passport photographs. Most of them are just exceptions related to medical or religious reasons. To make sure, please see the list below.
Glasses for medical reasons
You are allowed to wear your glasses only if you can deliver a note from your doctor stating that they are indeed medically necessary. In other cases – whether you have a poor vision or not – you are not allowed to.

Hats for religious purposes.
Similar rule applies to religion-related head accessories, and such can only be admitted if a special statement verifying its legitimacy is delivered.

Tattoos
There are no regulations as to tattoos.

Jewelry and piercings
You are free to wear jewelry and piercings as long as they do not cover your face, making it difficult to identify you.

Hearing aid
If you are wearing hearing aids on a regular basis, you can have them on in your passport picture as well.
Passport dress code for infants and kids
The regulations regarding infant and children passport photographs are rather flexible. If you need to take a picture of your newborn baby, all you need to prepare is a white, or light-toned, background, and your child should be facing the camera. The picture does not have to be perfect and in some instances even closed eyes are acceptable (usually the younger the baby is, the less strict the regulations are, however, we still advise you to double-check the guidelines in your area). Just make sure not to have any toys or other people in the picture, even if they are holding the baby. It is best to just lie the newborn down on a white blanket.
As to older children, the rules are basically the same as for adults. It is most advisable to have a casual outfit and no accessories unless they fit the above-mentioned categories.
Got your outfit ready? Take your shot with Passport Photo Online
If you are looking for the attire guidelines for passport photographs, you might also be interested in the most convenient ways to have your perfect passport shot taken. Simply put on your clothes (preferably casual), find a white piece of wall, and ask someone to take a shot of you. How can it be so simple?
Passport Photo Online is an intuitive and user-friendly app that allows you to take passport pictures from anywhere, even from your own room. The program uses advanced AI-supported algorithms to transform your casual photos into perfectly fitted passport photographs, which are always in accordance with official regulations. The software scans your picture and in a matter of seconds changes the background, lighting conditions, and cropping, so it looks just like from a professional photo studio.
What gives this app an additional advantage is a fact that you can upload as many photographs as you simply want, choosing the one that suits you best. You pay only for the final result and you can have your photos delivered to you in digital, or printed format.
Your internal hunch still makes you a bit doubtful? Make sure to pay attention to the fact that this app gives you a guarantee of acceptance, with a double money refund in case of rejection.
Casually taken picture in a casual attire – wrap up
It is best to wear regular and classic looking clothes for yet another reason, apart from the official regulations. Be aware that this picture will serve you for years to come, usually a decade long. If you are tempted by the newest fashion trends and want to implement them in your passport picture, keep in mind that whatever is fashionable at this moment, will not be in a year from now. It is, therefore, better to go with the safe and classic options, rather than face possible awkwardness in a few years, when the trends change. And if you can do it all without even leaving the comfort of your own apartment, why not do so?
RELATED READING: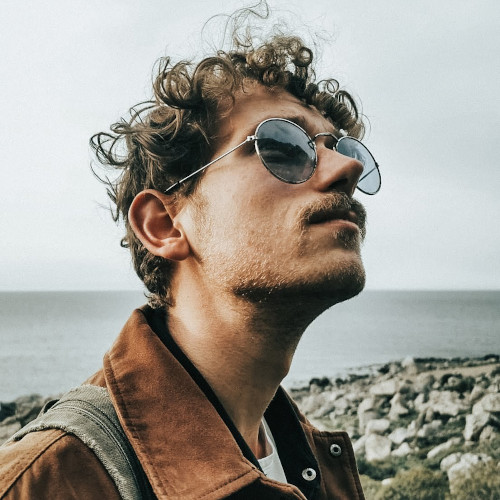 Graduated from the Cracow University of Economics, Adam is an experienced writer at Passport-Photo.Online. Passionate about finding out how things work, Adam's interests include human behavior, photography, and travelling. His insights, advice, and commentary have been featured in Forbes, Social Media Today.