As you're about to file a passport application, it's normal that you want to look your best in your new photo.
You can't smile, makeup options are also limited. But can you at least do your hair for a passport photo as you like?
That's what you'll find out today.
Let's examine how your hair in a passport photo can (and can't) look to meet official regulations and still make you feel your best.
Here's what you'll learn today:
A good hair day doesn't happen every time! Don't settle for a photo you don't like just because you had to go to a photographer's that day. Instead, take your own passport picture when you look your best—with Passport Photo Booth App for iOS or Passport Photo Maker App for Android.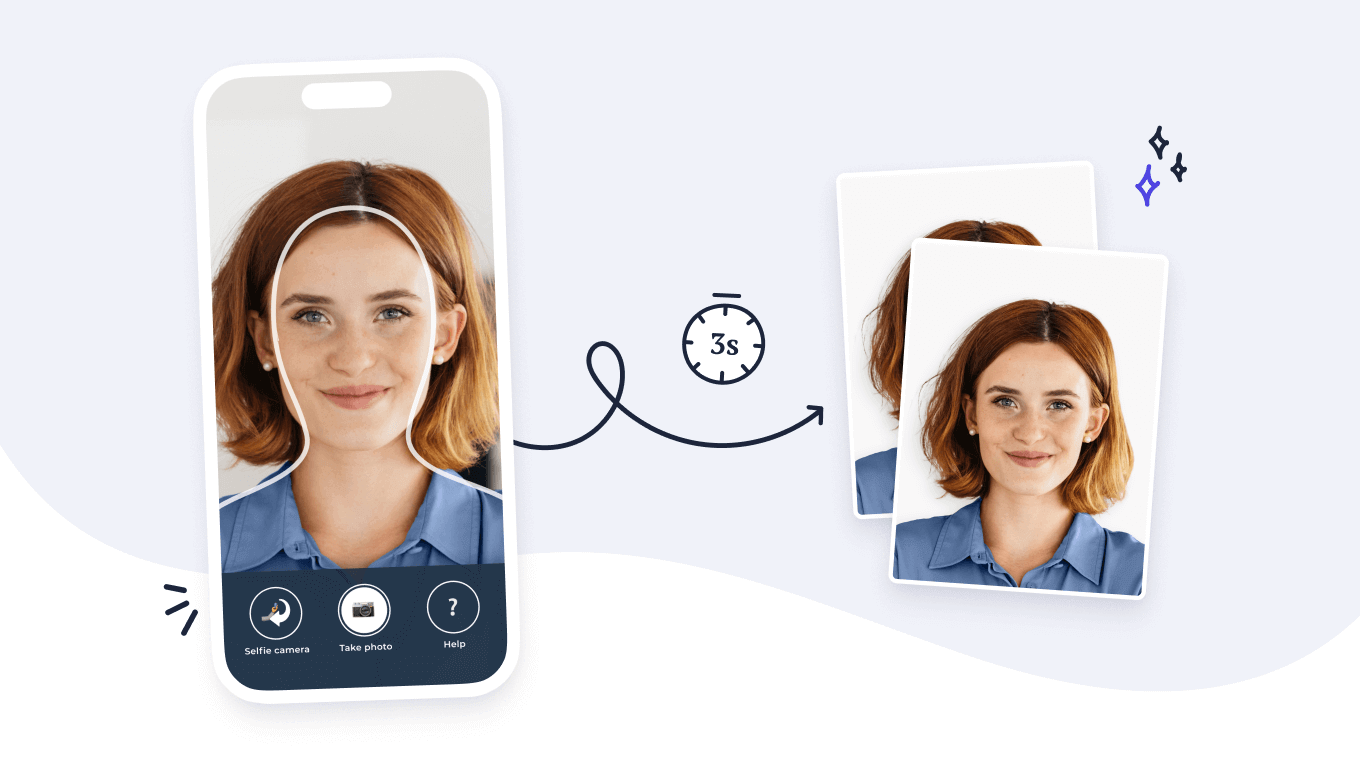 Wanna dive in deeper? Give these articles a read before you take your new passport photo:
What are the official passport photo hair rules?
Official US passport photo requirements include a long list of guidelines you must follow when applying for your travel document. They don't, however, explicitly mention which hairstyles for passport photos are acceptable.
Is it to say you can style your hair just about however you like? No.
The guidelines mentioned do provide several crucial tips on what you can and cannot do with your hair in passport photos. Let's look at those hair rules and examples of acceptable hairstyles.
Bangs
According to the requirements, the eyebrows must be fully visible. So, you can keep your bangs in a passport photo so long they don't cover any part of your eyebrows. If you wear curtain bangs, you may want to pin them up or move them to the sides.
Example of Acceptable & Unacceptable Bangs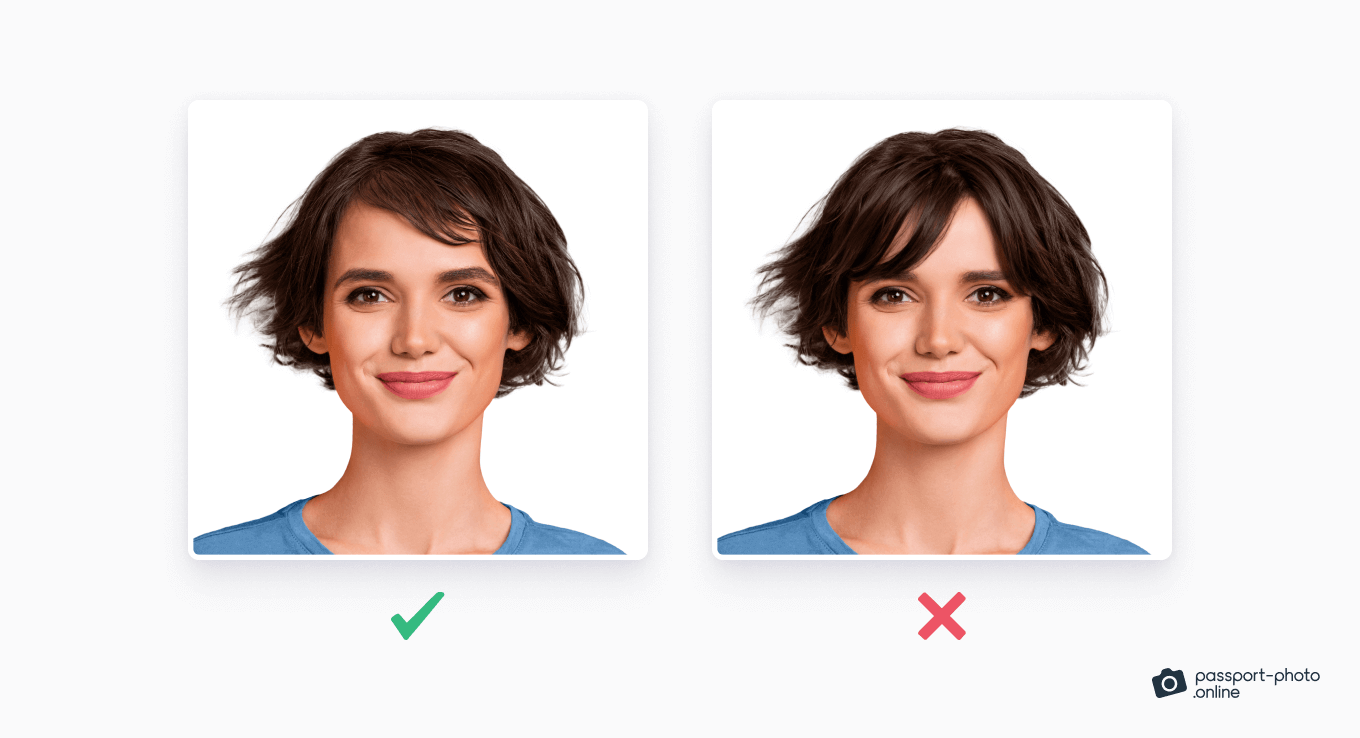 Hair down
You can wear long hair in passport photos. But remember to pull it away from your face so that all the important facial features are clearly visible.
Pro tip: Ideally, your ears should be visible in passport photos. Although not a strict rule, you may want to tuck your hair behind your ears to avoid having your passport picture rejected.
Hair up
You are technically allowed to wear your hair up in a passport picture as long as your whole head (including the hair) fits in the frame. For that reason, it's recommended you avoid high-up and messy buns or ponytails.
Example of an Acceptable Updo in a Passport Photo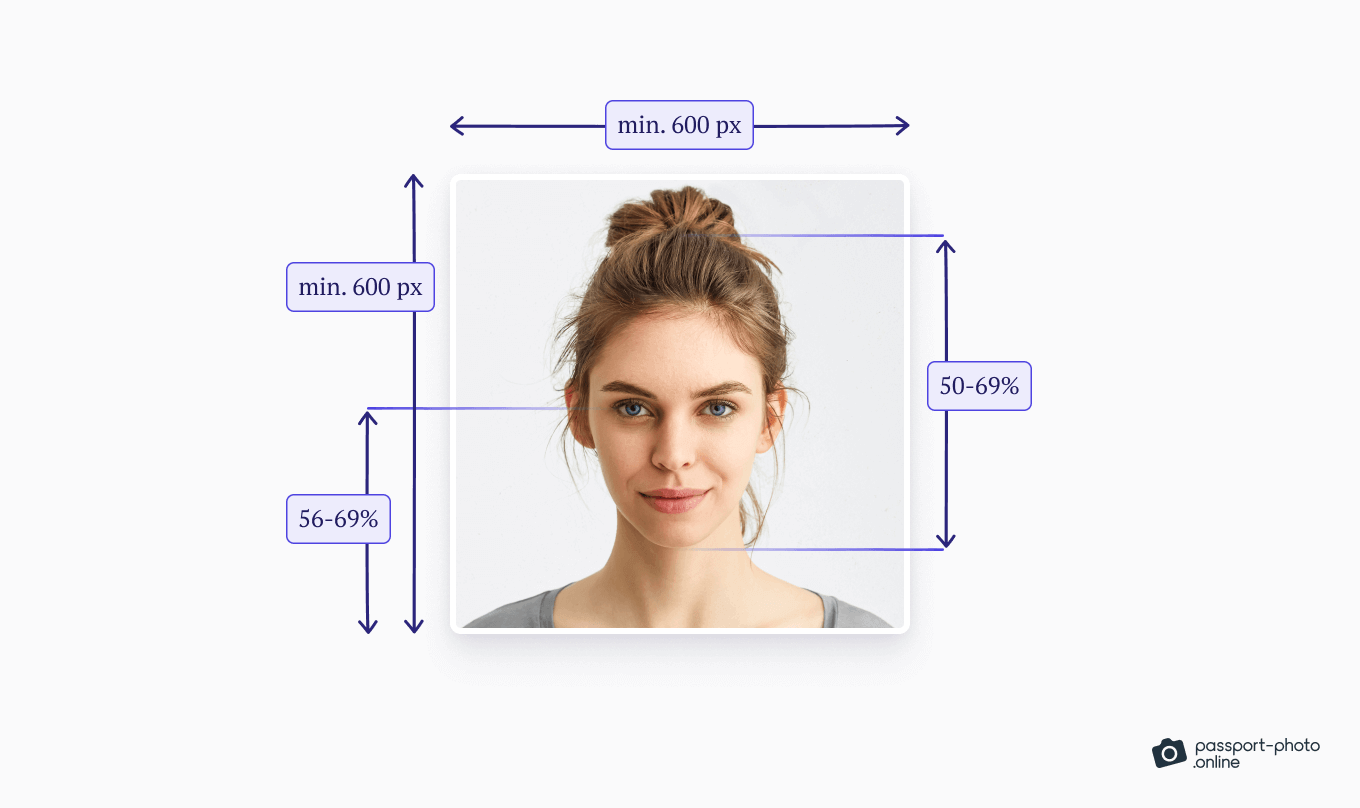 Colored hair
Passport photos must reflect your natural look, but the officials understand that people can make hair changes for various reasons (and often).
Dyed hair in passport photos is acceptable on condition that you didn't change the hair color specifically for the picture to disguise your identity.
Pro tip: It's alright if your hair color differs from the one in your current passport photo. Only a significant change in your look would call for a new passport submission, and hair alterations don't fall into this category.
Hair accessories
Head coverings are unacceptable (except religious headgear) as they detract attention from your face. So, in the same vein, you can't wear a headband or any decorative hair accessories in your passport photo. If you need to put up your bangs, opt for non-eye-catching hairpins.
Did you know? Millions of passports are issued in the US every year. And yet, as of 2023, only 56% of Americans own a valid travel document!
Hair done? Snap your best passport photo yet!
You looked in the mirror today and thought: if my hair looked like this in my passport photo, I'd show it off at the airport with a smile (although there won't be any in the picture!). But—
Will your hair look this bomb on the day you drive to a photo studio or a photo booth to take a passport photo?
You can capture the moment you feel your best and use it for your application. Pick your best hairstyle and take the perfect passport photo—now, at home! Here's how to do it with Passport Photo Booth App for iOS or Passport Photo Maker App for Android:
Take your DIY passport photo and upload it to the app.
Our biometric photo experts will ensure your new passport photo meets all official guidelines.
Done. You'll get your digital image straight into your inbox—ready for an online passport photo application.
That's it! It's as simple as snapping a selfie, which we take, on average, 450 a year. All you need to do is follow the passport photo rules. And don't worry if you don't get it right—you'll get professional help and feedback from us. Or, you can learn how to take perfect passport photos at home upfront.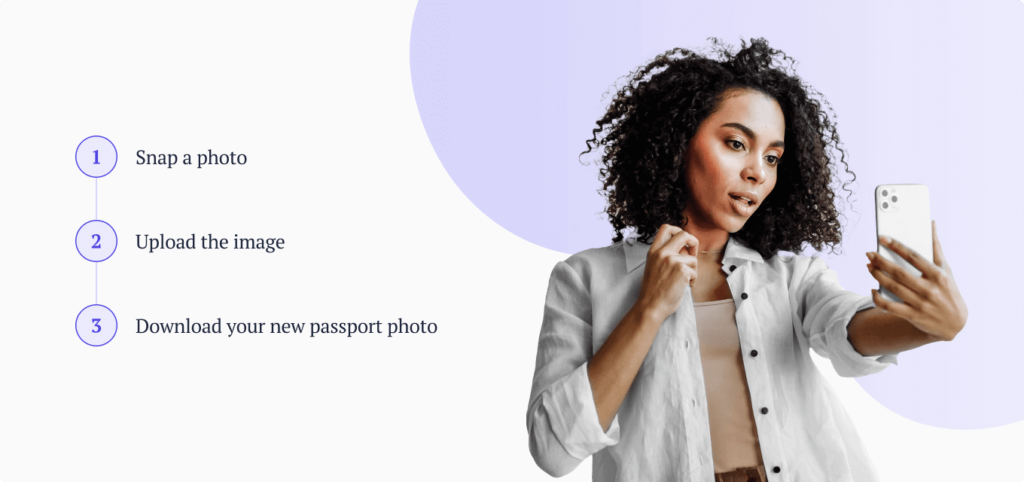 FAQs
Go through these frequently asked questions about hair for passport pictures to quickly get your answers.
What if your hair doesn't fit in the frame of a passport picture?
According to the regulations, your head (including hair) must be fully visible in a picture. So, if your hair doesn't fit in the frame, your US passport photo may be rejected during the application.
Can hair be over ears in passport photos?
The official passport photo requirements suggest having ears visible. It's not a solid rule, but it's safest to tuck the hair behind your ears so that the authorities don't reject the photograph.
Can I wear a wig in my passport photo?
You can, but only if you wear it normally, for example, for medical reasons. Wearing wigs in passport photographs for esthetic reasons is strictly forbidden.
Is facial hair in passport photos acceptable?
Yes. Passport photo rules allow you to keep a mustache or beard in passport pictures. The presence or absence of facial hair doesn't change the key biometric characteristics of your face, so you'll still be perfectly recognizable to anyone checking your passport.
Hair for passport photos—recap
Photos for official documents are notorious for being disliked. But your next passport photo doesn't have to be that way!
Passport photo hair requirements allow enough freedom to find the best hairstyle that suits you. Here are a few examples of acceptable hairdos for passport photos:
Ponytails, buns, braids
Dyed hair
Bangs
Long hair or short—there are many modest and elegant hairstyles to pick from. Remember to follow passport photo hair requirements and our tips, and your passport application process will go smoothly.
Sources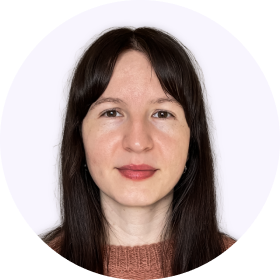 Sylwia is a skilled writer with a BA in English Studies and a knack for storytelling. For the past two years, she's been writing captivating articles for international companies, turning her lifelong passion into a career.