There are almost as many hairstyles as there are people. Each piece of scalp is unique and there is no wonder many of us would like to maintain that uniqueness in the passport photo as well.
However, when it comes to the official documents, unusualness is not quite welcome, and there are sets of guidelines to follow when applying for a new passport.
See what the passport photo hair requirements are and learn how to handle your hair so it fits the strict official criteria.
Interested in finding out more about passport photos? Check out:
What are the official requirements concerning hair in U.S passport photos?
Before you start combing your hair, let's first take a look at what the officials have to say in this matter. In the following paragraph, you will find out what guidelines set forth by the Department of State your photo must meet, regarding the acceptable hairstyles.
As to the surprise of many, there is no long and specific list naming what sort of hairstyles are acceptable, and which ones aren't. Instead, there is merely a vague description that at first seems intuitive and logical, but some questions might arise when you try to apply it to a particular situation. According to the information available on the Department of State website, you need to adjust your hair so that your entire face is visible. In the remaining parts of the website, you can find some additional information about accessories, head-coverings and also that your eyes can't be covered. Unfortunately, these guidelines given by authorities are very general and sometimes tricky to apply in specific circumstances, such as:
What if I have bangs?
Can I pin my hair?
What about putting my hair up?
Can I cover my ears?
…and many more.
In order to make these vague criteria more applicable, in the following section, we will discuss specific circumstances, transforming the general guidelines into precise instructions. 
Passport photo hair rules explained – what hairstyles you may have
Although the official guidelines might seem quite tolerant and flexible at the first sight, this is, however, not the case.
The authorities can easily turn your passport photo down if it's not compliant with the regulations, and sometimes, you might not even be aware your hairstyle doesn't meet them.
To make sure your picture falls within the criteria, have a look at some of the most common situations that might cause confusion.  
Should I tuck my long hair behind my ears?
In many sources, you might stumble upon a piece of information saying that you must keep your entire face visible, and therefore you need to tuck your long hair behind your ears to expose them.
However, when it comes to  U.S passport photos, there is no need to keep your ears visible – as stated in the U.S. Department of State Foreign Affairs Manual Volume 7, which regulates passport photographs. It only specifies that your head must be in full frontal view. You are, therefore, free to have your long hair in its natural position. 
Can I have bangs covering my forehead?
When it comes to bangs, the situation is a bit more complicated. The passport photo requirements clearly state that your face should be visible, allowing for quick identification. Having bangs covering a fraction of your forehead won't create any fuss. However, if you have long bangs which cover your eyebrows, then you must pin them back with a subtle hairpin, as eyebrows need to be visible.
Can I have my hair up or in a bun?
Yes, technically, you are free to have your hair up in any form you want, as there is no legal information regulating which styles are allowed and which are forbidden. What it means is that you are free to have your hair in a ponytail or wear it up in a bun. However, it is advisable to keep your hair organized, as your good look is not the key aspect of passport photographs, and some officers might consider unusual hairstyles at odds with passport photo rules.
Remember that no matter what your hairstyle is, all of it must be visible in passport photos. Have that in mind while styling your hair.
Can the colour of my hair differ from the one in the passport photo?
There are many queries about what changes in appearance, especially regarding hairstyle, call for a passport renewal. Luckily, in this matter, the Department of State is quite clear and provides us with a specific list of circumstances in terms of appearance, which force you to update your passport. In general, only a substantial change of looks, especially one changing the biometrics of your face, calls for a new passport submission. Therefore, hair alterations, whether it is cutting or growing it, dying, or any other modifications, do not compel for passport renewal, as they are not considered a significant change.
What hair accessories can I use?
And what about hair accessories? There are circumstances under which you need to clip your hair, but what are you allowed to use? Can you have decorative hair pins or headbands? The answer is no. According to the official U.S passport guidelines, you may not wear any decorative accessories in your hair for passport photos. The only exception is subtle and non-eye-catching hairpins, used to, for example, uncover your forehead.
Once your hair is ready, take your passport photo in seconds
Hopefully, at this point, you are certain about the passport photo rules regarding hairstyle. The next step from here is to take the passport picture, but this creates yet another dilemma: which service to use? There are multiple options, from traditional photo services at a professional studio, through specialized photo booths to online tools. The latter allows you to digitally transform your own photograph into a perfect passport photo that meets all the official criteria.
One of such tools is Passport Photo Online. It is an AI-backed software that scans the picture uploaded by you to convert its background into a perfect, plain white one. Simultaneously, the app adjusts the rest of the elements, such as cropping, proper lighting, and facial proportions. In the end, the program checks your photograph in terms of validity with the guidelines, so you are certain your photo will meet the official passport photo requirements.
Sounds like a complicated procedure? The software behind it is indeed quite complex, however, the user interface is very intuitive. You can upload as many pictures as you want, browse through the ones you like best, and pay only once you are satisfied with the result. All of that within minutes of work.
Passport Photo Online gives you the guarantee of having your passport photos accepted, at the same time securing you with a double money refund in the rare instances your photographs get rejected by the authorities.
The best hairstyle for passport photos
There may be many concerns regarding the allowed hairstyles for passport photos. Some people raise the point that in passport photographs, it only makes sense to have your regular hairstyle, even if it does not fit with the requirements, as that is the way you are likely to look during border control.
However, it's worth noting two important things here. First, a passport lasts 10 years, and it is quite unlikely that you'll stick with one hairstyle for a decade. Second, it is used for identification, not presentation. It is all about the key biometric characteristics of your face, not the good-looking hairstyle. So, all things considered, it seems quite reasonable to go with modest and elegant hairstyles, and it is better to leave the fancy hairdos for different occasions.
Passport Photo Hair Requirements – FAQs
Can I have facial hair in my passport photo?
My hair color has changed since my passport photo. Do I have to get a new passport?
No, you are not required to change your passport photo when you modify your hairstyle. According to the official U.S passport guidelines, there are only a few and specific cases in which you must renew your document. Changes in hairstyle do not fit into any of them.
Can hair cover your ears in a passport photo?
Yes, your ears can be covered in a US passport photo. Despite many misconceptions about that topic, the manual for passport photographs prepared by the Department of State is quite clear about it, and it states that you can cover your ears, either with your hair or religious headwear.
Can you wear a hair clip in a passport photo?
Only a simple hair clip is allowed in a passport photo. You are not allowed to use a decorative hair clip (colorful, unusually shaped, et cetera) in U.S. passport pictures.
YOU MIGHT BE INTERESTED IN: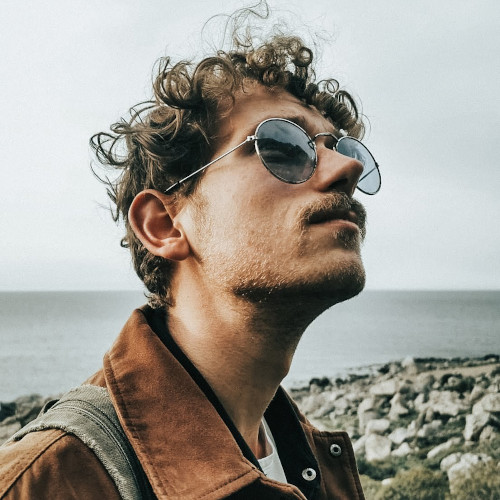 Graduated from the Cracow University of Economics, Adam is an experienced writer at Passport-Photo.Online. Passionate about finding out how things work, Adam's interests include human behavior, photography, and travelling. His insights, advice, and commentary have been featured in Forbes, Social Media Today.