Sometimes, passport photos can be acceptable for documents from different countries. However, in the majority of cases, the official requirements differ too deeply to make the pictures interchangeable.
If you were to apply for a US passport with Italian passport photos, would they be accepted?
Stick around to find out, in this article we will examine passport photo size, US vs Italy, and all other government guidelines.
In this article:
US passport photo requirements
The pictures for a United States passport need to meet the following requirements:
passport photo size: 2 x 2 inches (5 x 5 cm);
the picture needs to be between 600 x 600 and 1200 x 1200 pixels;
the photo must not be older than 6 (six) months;
clear and on high-quality paper;
the head size has to be between 1″ to 1 3/8″ (2.5 to 3.5 cm) from chin to top;
the background must be white or off white;
no other objects or people must be present in the photo;
the picture needs to be a full-frontal view of the face, with the eyes parallel to the lens;
both ears have to be visible;
a neutral expression is advised, but a natural smile is acceptable;
glasses are only allowed for medical reasons (accompanied by a doctor's note);
head covering is only accepted for medical or religious reasons;
uniforms are not allowed.
Interested in finding out more about passport photos? Check out:
Italian passport photo requirements
In Italy, passport photos are required to follow these official guidelines:
passport photo size: 40 mm in height, 35 mm in width;
resolution of 600dpi or higher;
the picture has to be recent, taken not longer than 6 months before you apply;
the photo must be clear and on photo quality paper;
the head has to cover between 70% and 80% of total space;
plain light colored background;
you must be the only subject in the image, no other objects or people;
the photo has to be a full-face frontal view, with the eyes parallel to the camera lens;
both ears must be clearly visible;
the applicant must maintain a neutral expression;
prescription glasses are acceptable, as long as the eyes are fully visible;
no head covering, except for religious reasons;
you cannot wear a uniform.
Passport photo size US vs Italy – differences
Even if they have a few requirements in common, US passport photos and Italian passport photos are quite different.
Concerning the general appearance of the image, there are a few points of contact: the quality, the frontal view, the allowed clothing and head covering. However, many of the other requirements, starting from completely different sizes, are not compatible.
So, given the many differences, Italian passport photos and US passport photos are not interchangeable in any way.
Passport Photo Online
Whether you need photos for a US or Italian passport application, Passport Photo Online can help you take them anywhere you want, with a digital camera or a smartphone.
Our app (available for iOS and Android) has a built-in AI that examines the pictures according to the official requirements you have to follow. In addition, the pictures will also be examined by our experts, to make sure they are just right.
You don't even have to worry about the background or the size, the AI will automatically take care of it, setting everything exactly how it needs to be.
Take all the time you need, there is no limit to how many pictures you can take, you only pay for the perfect ones you decide to use.
You can get the printouts shipped and delivered to your door:
$9.95 for US passport size photos
€9.95 for Italian passport size photos
You can also download the digital file for $6.95 (or €5.95). Whichever you choose, you will have a 100% guarantee of acceptance by US or Italian authorities.
Passport photo size US vs Italy – wrapping up
The photos for an Italian or US passport application form are very different, both in size ratio and in other requirements. Even if they have a few similarities, such as the recency and the appearance of the applicant, it's not enough to make them interchangeable.
If you want to apply for an Italian passport and you only have US passport photos, you will have to take new ones. The same is true for the other way around.
Use Passport Photo Online to take all the pictures you need for any document, without having to worry about the requirements.
FAQ
Here we will go through a couple of questions about the difference between Italian passport photos and US passport photos.
What size are US passport photos?
US passport photos need to be 2 x 2 inches (5 x 5 cm).
What size are Italian passport photos?
An Italian passport photo has to be 35 mm in width and 40 mm in height.
Sources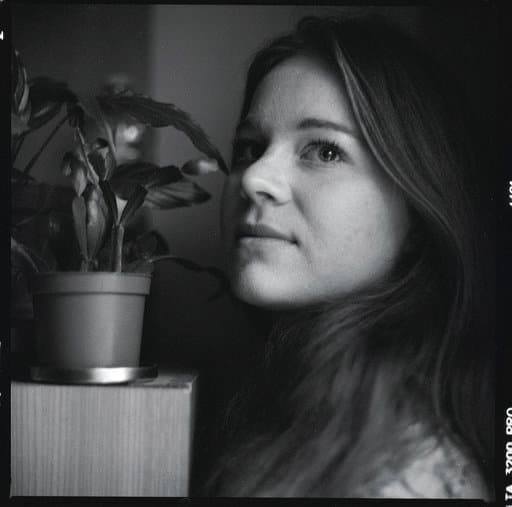 Karolina Turowska, a biometric photography expert and travel enthusiast at Passport-Photo.Online. When it comes to writing, she loves bringing dry facts to life. When it comes to traveling, she just loves bikes.