Based on an analysis taken using Repsly's data collection and mobile CRM software, 1.72 trillion photos are taken around the world every day. Bearing that in mind and considering how often we ourselves use our smartphones to take pictures (even professional ones), it's a no-brainer that passport photo-taking has also gone digital.
People choose to take passport pics with their phones for a variety of reasons: convenience, time-saving, the "no-rush" factor and more. Perhaps hygiene is also one of them – for example, a photo booth may not be the most desirable place to sit down and relax to have your passport picture taken.
So now that we know why, let's talk about how to capture a passport-size photo from mobile. In this guide, you will find relevant information regarding taking passport-size photos using your phone, so you no longer have to wait in lines at chain pharmacy photo centers or photo studios.
Editing the photo
Different countries have different specifications for passport images. If you choose to take passport photos on your own at home, you might need to take a look at the proper size, background color, and other guidelines. Be aware that your photo can get rejected if one or more of these specifications aren't properly met.
One of the main things to consider when submitting your application is that a passport image cannot be edited under any circumstances. Therefore, programs such as Photoshop or Gimp are not recommended to be used.
Your passport photo image should not be manipulated through any digital process, however, an online passport photo tool can help you obtain the perfect picture and save you time and money too.
If you choose a top-quality passport photo tool, an acceptance guarantee will be included, so there is nothing to fear. A picture taken from home can be converted into the proper size, right background and fit the rest of the requirements for passport photos.
Looking for more tips to get that perfect passport photo? Try reading our other articles:
How to adapt a picture to passport photo requirements online
An app that runs on an iPhone or Android smartphone will simplify the process of applying for a newly issued passport, even though you must be very careful with the passport photo requirements.
The photograph must reflect your current appearance in order to avoid issues at the passport office or even when going through border security.
Furthermore, the passport picture must fulfill many other requirements. To make sure that your photo meets the US government standards, you must:
place your camera at an appropriate distance from yourself;
make sure you have proper lighting;
avoid the "red-eye" effect;
make sure the top of your shoulders is visible;
look straight into the camera;
adopt a neutral facial expression (a subtle smile is allowed in US passport photos);
wear an informal outfit (uniforms are not allowed);
not wear a hat, glasses, or any accessories that may cover your facial features*.
*NOTE: Headwear and/or glasses are only allowed when worn for medical or religious reasons.
These are some general guidelines for taking a passport photo on your own, though the most relevant requirements are those specified by your government which are related to the correct size or photo background. For instance, a US passport picture must be 2×2 inches in size and has to be taken against a white, plain background.
To edit a picture from your mobile phone and adapt it to the required standards, you may use an online passport photo editor.
A passport tool may enable you to take your own passport photo from home in a couple of minutes. See below for the pros of taking passport photos via a smartphone.
Benefits of taking your passport photo online
The advantages you can benefit from by obtaining passport photos online are numerous:
you can save money;
you don't need to leave your house;
it's fast;
you can take the photos at a time and place that's convenient for you;
it's highly recommended when taking babies' passport photos;
with the right setup and background, you can take the photo yourself.
Choose the right online passport photo tool
As passport photos can be rejected, we recommend readers choose a top-quality passport photo tool. To know how to take a passport size photo with a mobile, first, take a picture using your phone.
If you have questions on how to take a passport photo, don't forget to read the above-mentioned requirements.
Then, upload your picture to the photo tool. The app will perform its checks and verify that your phone passport photo is suitable to be used in your travel document.
A passport photo app for Android and iOS
Passport photo apps have been gaining popularity over the past couple of years due to the convenience they come with. That's why you can find numerous photo tools on the net, but as usual, some are more reliable than others. We recommend that you take a look at our review before making your decision, as there are many aspects to take into account.
Passport Photo Online comes in the form of a website and an app available for Android and iOS devices and offers the possibility to get your ID photo from home in just one minute. Why is Passport Photo Online a great way to get photos for your official documents? Continue on to find out.
Guaranteed acceptance
Unlike other tools, Passport Photo Online offers total security to its customers when obtaining a passport photo. This service ensures that in case your image is not accepted, you will receive double the money you paid for your passport photos.
Background removal
You can take your photo wherever you want, as this app lets you erase the background from your photo, replacing it with a white background. No need to look for a white wall to take your picture!
Size
Passport Photo Online strives to know the specific requirements for each type of photo. That's why you will be sure that your passport photo is adjusted to the correct size, regardless of what type of document you're applying for.
Hundreds of photo options available
Not only will you be able to get a photo for your US passport application, but also other official documents, including driver's licenses, visas, and IDs for countries all over the world.
AI system verification
Your photo will be carefully scanned by an AI system and additionally by a human expert after, to make sure your picture meets all the official government requirements. Alternatively, you will be informed of any errors and asked to retake your photo.
Compliance check
Once your photo has been uploaded, you will be able to see how it is reviewed and the aspects that are examined to ensure its validity.
Instant download
Right after your photo is verified by the AI system, it will be ready to be downloaded in digital format and uploaded to your digital passport application.
Home delivery
In case you need a passport-size picture printed on photo paper, you can order printouts to be sent to your home for $9.95.
How to take a passport-size photo from mobile – Passport Photo Online
Follow the steps below to get your passport photo with Passport Photo Online:
Dress informally, choose good lighting, avoid shadows, keep your eyes open and follow the rest of our recommendations.
Take your picture and upload it to the app.
Wait a second – the validity of your photo is being checked.
If there is an error, you will be informed of it. You can then take a new photo and make sure it is correct.
Once ready, you can download your photo in digital format or request a home delivery.
How to take a passport-size photo from mobile: FAQ
In this section, we will go over some of the most commonly asked questions regarding taking your passport photo with your phone.
How to take a photo with your phone for a passport application?
Thanks to our top quality passport photo tool, you can obtain the perfect photo for your US passport or other official document. We highly recommend trying out Passport Photo Online as it's easy to use and instantly notifies you whether your picture is suitable for your document of choice.
Can I get my passport photo online and receive it at home?
Sure! Passport Photo Online generates and sends printed photos to its customers.
Which is the best passport photo software?
If you're looking for a high quality, user-friendly photo app that offers a guarantee of acceptance, try Passport Photo Online and get a double refund if your photos get rejected.
How to capture a passport-size photo on your phone?
With our passport photo application, you can easily upload a picture of yourself and let our app do the rest, including cropping the photo to the correct size. No matter what type of document you're applying for, your photo will be set to exactly the dimensions that particular document requires.
How to take a passport-size photo on a Samsung phone?
Our passport photo app is available on Android devices (Google Play Store), so you can easily download it to your Samsung phone and get your passport-size photo in seconds!
How to convert a mobile photo to passport-size?
Passport Photo Online will convert a photo taken using your smartphone or digital camera to passport size in 3 (three) seconds. All you have to do is upload it to our app to immediately get a passport-ready pic without leaving your home.
Can I take a passport photo on my phone?
Yes, if your phone's camera has a resolution of 5 megapixels or more, you can easily take a passport photo with it.
How to take a passport size photo from mobile – wrap up
Taking passport photos has never been easier now that we have amazing online photo tools such as Passport Photo Online. All you have to do is upload an already existing photo or take a new one and upload it to the app. The image will get scanned by an AI system and you will receive an immediate response either stating that you can use it for your application or that you should upload a new shot.
Passport Photo Online provides a meticulous compliance verification by an AI system and by human experts. Either your photo gets accepted by passport authorities or you will get a double refund, it's that simple.
What makes Passport Photo Online stand out among other photo apps is its guarantee of acceptance which saves our customers stress and makes the passport photo-taking process smooth and pleasant. Take a US passport photo in seconds with Passport Photo Online!
Sources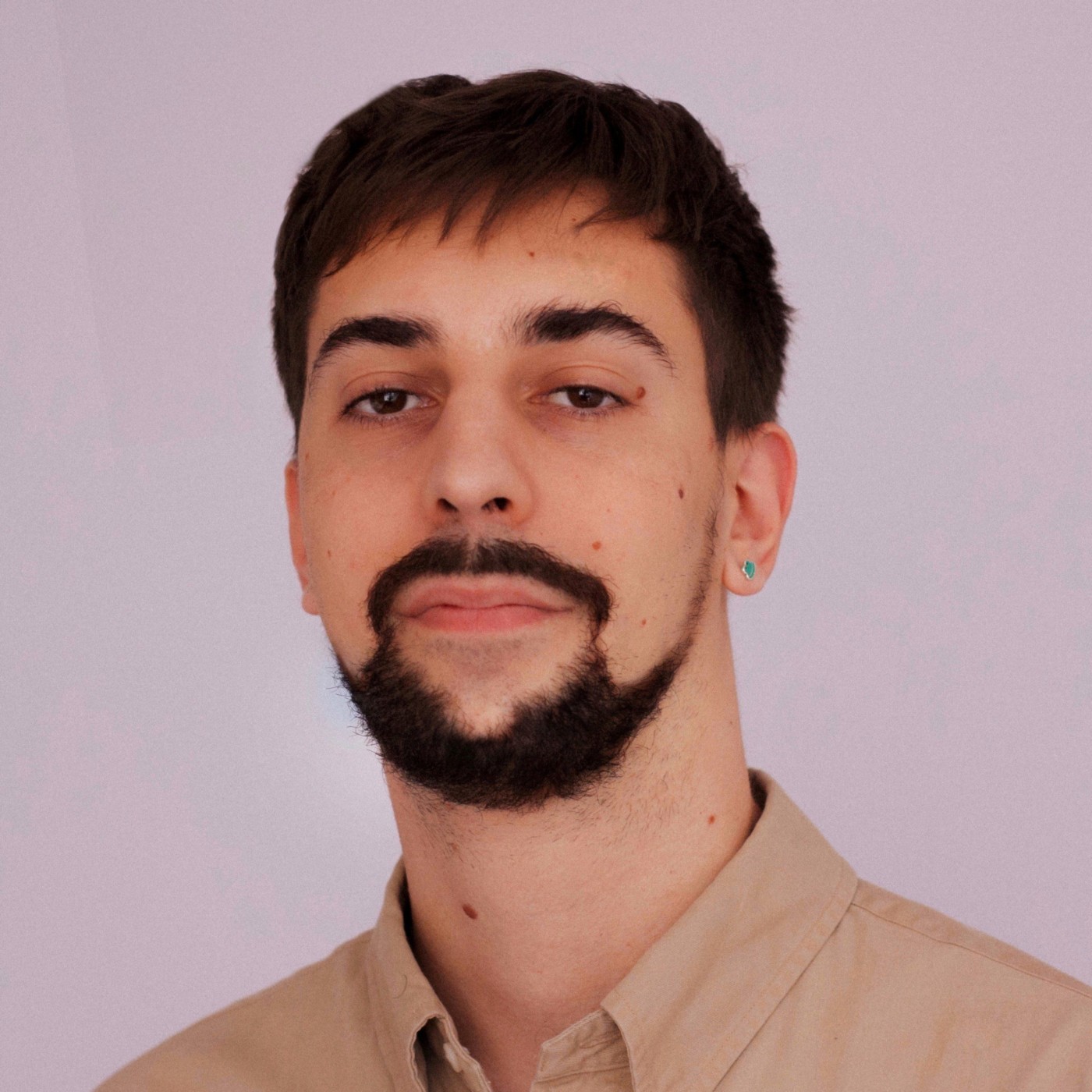 Alejandro Martín Gallardo, has a deep understanding of biometric photography. He uses his storytelling and copywriting skills to create content that breaks down the process of taking biometric photos for identity documents into digestible bits. Alejandro's love for travel has made him realize the value of accurate biometric photos in facilitating smooth journeys.