Whether you're an experienced travel aficionado or just embarking on your adventure of traveling the world, you need to have a passport. The passport is one of the most widely recognized identification forms around the world, and this is because, in order to obtain this form of I.D., you need to go through a thorough background check. Understandably, the most important aspect of a passport, in terms of identifying its holder, is the passport photo.
There are only a few countries in the world today that still accept black and white passport photos. Many of them also gather passport photos in digital file format in order to facilitate computerized facial recognition.
While passport photo requirements may vary slightly from country to country, many conditions are shared among passport authorities. Some of the most common photo conditions to be met include:
the photo must be taken in frontal view,
the person in the photo shouldn't be smiling with showing teeth,
the subject's ears must be visible and eyes must be open,
and the photo must be a sharp, high-quality image.
Biometrics in passport photos
An increasing number of countries are now using biometrics technology as a means of preventing identity theft fraud involving passports. Biometrics also allows for automated passport authentication and recording of the passport owner's arrivals and departures.
A biometric passport is a traditional passport with a microprocessor chip in it that stores information and is remotely readable. It is also known as an ePassport or digital passport.
Passport photo size by country
Regardless of whether your passport is just a traditional book or a biometrics passport with a chip in it, your photo still needs to meet the standard requirements.
The basic passport photo requirements regarding size are 2 x 2 inches (5 x 5 cm) for the United States and Mexico, for example. However, when we compare some places around the globe, we see that some of the passport photo measurements differ either significantly or just by millimeters. For instance, if you're applying for a passport in Canada, your passport photographs must be 5 x 7 cm in size, but the case is different when it comes to Spain where you'll need a photo of 4 x 3 cm.
Let's take a look at some countries' passport photo size requirements:
Albania: 4 cm x 5 cm for a passport and 3.6 cm x 4.7 cm for visa photos
Australia: 35-40 mm x 45-50 mm for a passport and 35 mm x 45 mm for a visa photo.
Belgium: 35 mm x 45 mm
Brazil: 5 cm x 7 cm for a passport and 2 x 2 inches for a visa photo
Cambodia: 4.5 cm x 3.5 cm
Canada: 5 cm x 7 cm (Canada is very strict on paper quality – only photos printed on plain, photo-quality paper are acceptable, and those printed on heavy-weight paper will get rejected)
China: 4.8 cm x 3.3 cm
Denmark: 3.5 cm x 4.5 cm
Estonia: 4 cm x 5 cm
Finland: 3.6 cm x 4.7 cm
France: 3.5 cm x 4.5 cm
Germany: 3.5 cm x 4.5 cm
Greece: 4 cm x 6 cm
Hungary 3.5 cm x 4 cm
Hong Kong: 4 cm x 5 cm
India: 2 in x 2 in (around 5.08 cm x 5.08 cm)
Indonesia: 3.5 cm x 4.5 cm
Israel: 5 cm x 5 cm
Italy: 3.5 cm x 4.5 cm
Japan: 3.5 cm x 4.5 cm
Kenya: 2 in x 2 in (around 5.08 cm x 5.08 cm)
Laos: 4 cm x 6 cm
Latvia: 3.5 cm x 4.5 cm
Libya: 4 cm x 6 cm
Lithuania: 4 cm x 6 cm
Malaysia: 3.5 cm x 5 cm
Mexico: 2.5 cm x 3 cm
Netherlands: 3.5 cm x 4.5 cm
Poland: 3.5 cm x 4.5 cm
Portugal: 3.5 cm x 4.5 cm
Russia: 3.5 cm x 4.5 cm
Rwanda: 4 cm x 4 cm
Singapore: 3.5 cm x 4.5 cm
South Korea: 3.5 cm x 4.5 cm
Spain: 2.6 cm x 3.2 cm
Tanzania: 2 in x 2 in (around 5.08 cm x 5.08 cm)
Turkey: 5 cm x 6 cm
Uganda: 2 in x 2 in (around 5.08 cm x 5.08 cm)
Ukraine: 3.5 cm x 4.5 cm
United Kingdom: 3.5 cm x 4.5 cm
United States: 2 in x 2 in (around 5.08 cm x 5.08 cm)
Venezuela: 3 cm x 4 cm
As you can see from the above-listed countries, the 3.5 cm x 4.5 cm passport photo size seems to be dominating the passport world, however many countries have their own specified photo measurements to go by.
In the United States, the only accepted photo size for a passport application is 2″x 2″. As far as this and all other requirements, a US Department of State employee will make the final decision in determining whether your photo is suitable to be used in a US passport.
In the past, two identical photos were required for the application, however now only one photo needs to be submitted.
Learn more about US passport photos.
Check out our other articles for more passport photo guidance:
Other passport photo requirements
While photo size standards may slightly vary by country, most countries are unanimous in the following matters when it comes to passport photos:
they must be taken against a plain white or an off-white background,
the subject cannot wear eye glasses in their photo unless worn for medical reasons,
head coverings also aren't allowed in the passport photo, unless worn for religious purposes,
the photo cannot be digitally enhanced or retouched in any way
selfies are not allowed,
the person in the photo must maintain a neutral expression (a natural smile is usually accepted, as long as it's not exaggerated, i.e. the teeth shouldn't be visible)
Listing all the particular requirements and what is and isn't allowed for each country would probably take up an enormous amount of space. Make sure to check the official government internet sites for the countries you're interested to learn about their exact photo size specifications, and perhaps to see some examples of good photos that you can go by.
Passport Photo Online
If you're looking for an easy-to-use online tool to make the process of applying for a passport easier by taking your own photo from home, check out Passport Photo Online where you can get your passport photo in just a couple of minutes.
The super-intuitive and smart photo service come as a website and an app for both iOS and Android-based smartphones. It features an AI system that scans and verifies the photo to make sure it follows all the necessary guidelines. You're always guaranteed that your photo will be approved by the appropriate authorities, however, if it happens to get rejected for whatever reason, you'll be given a double refund.
You can get your photo in two ways: either upload an already existing one that you think is suitable for your passport of choice or take a new photo using our app. The image will then get verified, cropped accordingly, and it may also need to have the background adjusted. Whatever it is your photo needs, our app will let you know about it, or you'll be instructed to take a new shot.
You can get your final picture as a digital file or a printout that's ready to attach to your application sent straight to your address.
Passport photo size – summary
The size requirements for passport photos may vary depending on the country you're applying in. Always be sure to contact the appropriate government officials on what paperwork you'll need to provide.
Taking your own passport photos may actually turn out to be quite fun if you have the right tools, such as our app and your smartphone!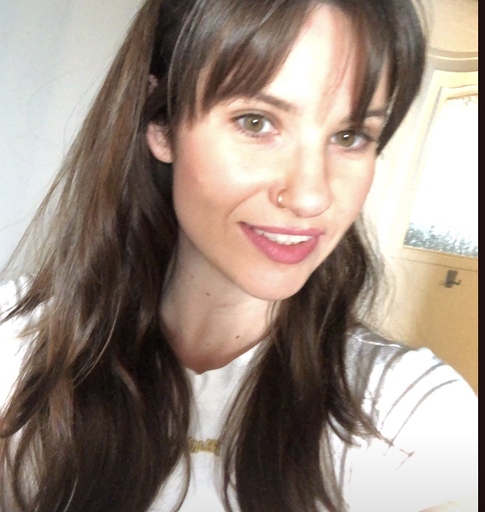 Magda is an art & travel expert who is passionate about all things late-Victorian, history, languages, casa museos, Spain, and food illustration. She is a specialist in the field of biometric photography. Magda also loves reading, creative writing, and hanging out with her three cats.