I don't care what anyone says – we all want to look good. Whether it's to a smaller or greater extent, and even when it comes to something as seemingly trivial as a passport photo. But is a passport photo really that trivial? When you think about it, it'll be seen by people from all over the world, wherever you end up traveling in the next 10 years (that's how long a U.S. passport is valid for).
I mean, there's a chance that customs officers from, let's say, Mauritius or the Falkland Islands will be viewing your passport – do you really want a mediocre version of your face to be looked at all around the globe? So, the question remains: is it possible to change your already existing passport photo?
Who can change their passport photo?
In today's world, altering one's appearance to look almost unrecognizable is no longer considered extreme. People all over the world visit plastic surgery clinics and literally have their faces designed by picking the type of nose, lips, cheekbones, jaw, or eyelids they've always dreamt of.
And just like that, as if with the wave of a magic wand, you can morph into your celebrity of choice. But what kind of repercussions does this have on your document photos, such as your passport photo, for example? Well, you've probably guessed it – such drastic changes to appearance call for an updated passport photo.
Other examples of the need to change your passport photo include:
having undergone a gender transition,
having suffered significant facial trauma and/or had reconstructive facial surgery,
having added or removed a large amount of facial piercings or tattoos,
having experienced weight gain or loss that has changed the way you look.
Do you want to learn more about passport photos? Check these out:
To put it simply – anything that has significantly changed your appearance will require you to submit a new passport photo. Your current photo must look as close to the current version of you as possible in order to make your face identifiable to customs officers.
Changes that don't qualify for a passport photo replacement
While the changes mentioned above are clearly considerable and can play a huge role in the identification process, there are also other, minor changes that don't require a new photo for your passport.
Such changes as, for instance, adding or removing facial hair or small tattoos or piercings, putting on or losing a bit of weight, or changing the color and/or length of your hair are not considered significant enough by the U.S. Department of State to replace your photo. You can read more about hair rules in passport photos here.
Changing your photo by applying for a passport renewal
If you don't fall into any of the categories above, don't worry, because there's still a chance for you to change your U.S. passport photo. This chance is called applying for a passport renewal.
The option to renew your document is a lot easier as opposed to trying to get a new passport, since you don't actually have to appear at the passport acceptance facility in person, provided that you've met all the minimum requirements:
your most recent passport is not significantly damaged and can be submitted along with your passport application;
your passport was issued after you turned 16 (sixteen) years old;
your passport was issued within the last 15 (fifteen) years;
your passport was issued under your current name OR you're able to document your name change.
Note: Passport renewals can be done only by mailing your application to the Department of State, unless you have a life-threatening emergency and qualify to apply through a passport agency. You cannot apply for a renewal at a post office.
Get your new passport photos with Passport Photo Online
If you don't like your current passport photo or are required to replace your existing one due to serious changes to appearance, you can take your best photo using an online service such as Passport Photo Online.
This online tool that's available for both iOS and Android-based phones is a true lifesaver when it comes to taking passport photos, because it allows you to take your photos from home. Yup – you can just sit back on your couch and relax and take as many photos as you wish and only pay for the final picture that's 100% approved by you.
The beauty of using the PPO app lies in its simplicity and effectiveness. Simplicity, because the photo-taking process is super easy – all you have to do is either upload a photo that you already have and think is suitable for a passport or take a new photo and upload it.
At this point, the Passport Photo Online's AI system will take over the photo preparation process for you by first scanning your picture to make sure that it meets the requirements for your document of choice (visa, passport, driver's license, and more).
The picture will be cropped accordingly and its background will get adjusted to the correct one. If your photo meets the required standards you'll be good to go within just a couple of minutes! And if the AI system doesn't deem your image suitable, you will be instructed to retake it.
The bottom line is – you won't leave with an incorrect photo. However, in the unlikely event that your photo doesn't live up to the standards of your passport office, you will be refunded double the amount you paid, no questions asked.
Changing your passport photo – wrap up
Changing passport photos is mandatory if your look has changed, because of significant facial surgery, change in gender identity, or adding or removing a large number of tattoos to your face, among other reasons. However, if none of the above apply to you, you don't have to wait for your passport to expire if you wish to replace your photo.
For those of you who aren't updating your passport photos due to changes in appearance, you still have the option to take a new passport photo by applying to renew your passport. Remember that this cannot be done at a post office, but via mail, addressed to the appropriate State Department address.
FAQ
Can I take my new passport photo myself?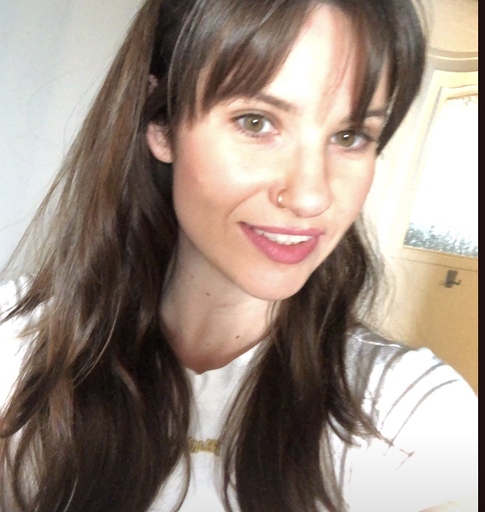 Magda is an art & travel expert who is passionate about all things late-Victorian, history, languages, casa museos, Spain, and food illustration. She is a specialist in the field of biometric photography. Magda also loves reading, creative writing, and hanging out with her three cats.