We all know for a fact that traveling with an expired passport is not acceptable anywhere in the world. You can't even board the plane with one and, even if you did, your passport validity would need to be checked at any entry point. However, this is not the case for Venezuelans.
Can Venezuelans travel with an expired passport? The answer is yes, Venezuelan passport holders can do so, however, the only countries that accept expired passports from Venezuelan nationals (administrative or/and tourism purposes should be checked in each case individually) are:
United States
Canada
Spain
Some Latin American countries, for example, if you plan to travel to Brazil, Argentina, or Colombia, you do not require a passport at all if you have an ID card.
If you are a Venezuelan citizen holding an expired Venezuelan passport or do not hold one at all, and are looking to travel to the United States then you must know the following information:
The use of expired Venezuelan passports is only acceptable for a period of 5 (five) years, however, it can not be used for travelling/tourism purposes. Also, Venezuelan citizens are still required to possess a valid visa to enter the United States and Canada, however, the visa can be attached to their invalid passport.
If you are a Venezuelan but do not hold a passport, not even an expired one, you might just be able to travel to the USA with only a valid visa attached to Form DS-232. Note that this is only valid for the United States.
Traveling to Spain with an expired Venezuelan passport: The truth
Because of an extraordinary situation in which Venezuelan citizens were having serious problems renewing their passports through the Venezuelan embassy in Spain, the Spanish government – aware of the immense number of Venezuelan citizens residing in its territory – took the following measure:
Expired Venezuelan passports will be accepted ONLY for the processing of authorizations and permits, as well as for the issuance and delivery of the identification card for foreigners.
The validity of the expired Venezuelan passport only applies in Spain for administrative procedures, once you are inside the territory. The resolution does not contemplate the entry or exit of the country.
Therefore, an expired Venezuelan passport will never be valid to travel to Spain, in any case.
If you are looking to travel to a different country, then it is recommended that you contact the embassy or consulate of that country, so you can get accurate information regarding their travel requirements or regulations.
Passport Photo Online: benefits of online passport photo maker
Despite how difficult it may be to obtain a Venezuelan passport, either way, you will need a passport photo to successfully apply for a Venezuelan passport. A very convenient and simple way to get one is through an online photo software application such as Passport Photo Online. Basically, you only need to upload a picture of yourself and let Artificial Intelligence work its magic. The AI system will automatically crop the photo, replace the background with a plain color, and finally, scan your photo for all of the required specifications, ensuring that it gets authorized by the appropriate authorities.
All of this can be completed from the comfort of your own home, and the best part is that you can snap your picture as many times as you want, because you only pay for the photo that you like the most. You can save yourself up to 53% of the cost and spend your time doing what you want instead of waiting in lines at a photo studio.
Passport nearing its expiry date? Get ahead of the game and up to speed by reading:
Can Venezuelans travel with an expired passport – summary
As we mentioned before, it is very possible to travel with an expired Venezuelan passport for a maximum of 5 years. Nevertheless, please note that the countries accepting expired Venezuelan passports are the United States, Canada, Spain, and some Latin American countries. If you wish to travel to other countries, you might require other documentation such as a visa, however, we highly recommend that you contact the relevant authorities for more information.
Additionally, you can use the Passport Photo Online service to get your passport photo in a few seconds. This will make the process easier considering that in Venezuela there may be product shortages, thus you won't have to worry about where to get passport photos.
Can Venezuelans travel with an expired passport: FAQ
Can Venezuelans travel to Mexico with expired passport?
Mexico is one of the countries that accept Venezuelan expired passports, so yes, if you are from Venezuela and your passport has expired then you can travel to Mexico and remain there for a maximum of 5 (five) years.
Does Canada accept expired Venezuelan passport?
In 2019, Canada recognized the usage of expired Venezuelan passports to the country for a maximum of 5 (five) years. During this period, Venezuelan nationals can apply for a visa, depending on their purpose, to extend their stay in Canada.
Can I enter the U.S. with an expired Venezuelan passport?
Yes, you can enter the U.S. with an expired Venezuelan passport as long as you have a valid U.S. visa. An expired Venezuelan passport can be used for up to 5 (five) years from its expiration date.
What is the validity of an expired Venezuelan passport?
An expired Venezuelan passport may be used for another 5 (five) years from its expiration date.
Sources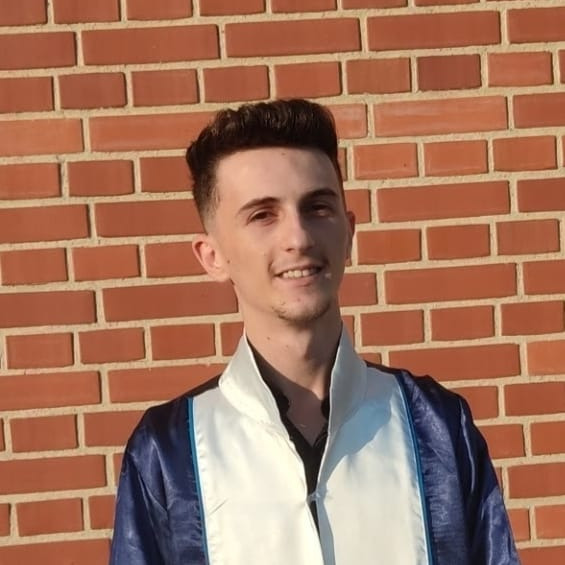 Ledjan is a graduate of Bachelor's degree in Business Management and Marketing at Epoka University, Albania. He is a biometric photography expert and travel enthusiast who loves spending his free time taking photos, painting, and travelling.