Jamaican citizens that need to travel for an emergency, such as a lost/stolen passport or an unforeseen and immediate need to leave the country, can apply for an emergency certificate, a temporary travel document only issued in specific circumstances, that will serve the purpose of a valid passport.
Not all airlines will accept it. However, especially if you need to fly back to Jamaica, you shouldn't run into any problems. To be safe, the Jamaican Passport, Immigration and Citizenship Agency advises you to check in with your airline before applying for an emergency Jamaican passport.
If you are in this situation and need an emergency certificate, keep on reading, we will explain the process and all the documents you will need, in order to support the application.
In this article:
Where to find the right Jamaican Consulate for an emergency passport
If you are in the USA, the first step to get an emergency travel document is to find the Jamaican Embassy or Consulate that has jurisdiction in the state you are in.
Apart from the Jamaican Embassy in Washington DC, there are two more Consulate Generals in the United States, each covering different states.
Embassy of Jamaica, Washington DC: DC, Maryland, Virginia, California, Washington (also the British territory of Turks and Caicos).
Consulate General of Jamaica, New York: Alaska, Colorado, Connecticut, Delaware, Hawaii, Idaho, Illinois, Indiana, Iowa, Kansas, Kentucky, Maine, Massachusetts, Michigan, Minnesota, Missouri, Montana, Nebraska, Nevada, New Hampshire, New Jersey, New York, North Dakota, Ohio, Oregon, Pennsylvania, Puerto Rico, Rhode Island, South Dakota, Utah, Vermont, West Virginia, Wisconsin, Wyoming (also the British territory of Bermuda).
Consulate General of Jamaica, Miami: Alabama, Arizona, Arkansas, Florida, Georgia, Louisiana, Mississippi, New Mexico, North Carolina, Oklahoma, South Carolina, Tennessee, Texas (also the British territories of the Bahamas and Cayman Islands).
Find out more about passports from these articles:
Emergency Jamaican passport – application
Once you have located the right Jamaican consulate for your emergency passport and contacted the airline, you will need to gather the necessary documentation for the application.
If you don't need to travel the following day, you can mail in your application, if you need your emergency certificate as soon as possible, you'll have to apply in person at the Embassy or Consulate.
Whichever way you choose, you'll need the following documents:
a completed passport application form for an emergency Jamaican passport (available on the Embassy's website);
your expired passport (if applicable);
your birth certificate;
a marriage or divorce certificate (in case of a last name change);
avalid photo identification (Jamaican or U.S. issued);
a completed online form for emergency travel documents;
two identical photographs, 1 (one) needs to be notarized;
a copy of your confirmed travel itinerary;
a money order of $90 for mailed applications, $60 in person (in the second case, cash is also acceptable).
All documents must be originals. Minors will also need the valid ID of a parent and their signature on the application form.
If you already have a pending passport application, you'll only need:
the passport application form
the online emergency travel application form
2 (two) passport photos
a copy of the travel itinerary
Applications submitted by mail will take 4-7 days of processing, applications made in person require 24 hours.
Take the photos for your emergency certificate at home
In case of emergency travel, you'll want to get everything in order as fast as possible. Something that can prove quite time-consuming, especially if you are in the USA, is getting proper Jamaican passport photos.
One of the fastest ways to obtain them is to just take them at home.
With Passport Photo Online, you can take pictures for your official documents wherever you are, with your iOS or Android device!
Our AI system will crop the photo and remove the background, then it will scan it and tell you if you followed the official guidelines. If not, you can repeat the process however many times you need, you only pay for the picture you choose.
For just $6.95 you can immediately download the picture, or have it printed and mailed to you for $9.95.
Passport Photo Online gives you a 100% guarantee of acceptance, so you can be sure there will be no delays.
Emergency Jamaican passport – conclusion
If you need to travel at a moment's notice and you don't have time to apply for a regular passport, you can quickly place a request for an emergency certificate, only valid for one trip.
This travel document will allow you to get back to Jamaica or leave the country for an emergency abroad. Just remember to check in with your airline, not everybody accepts it.
Since emergency certificates are issued in under a week, you'll need to get your pictures as fast as possible. Try Passport Photo Online to take them at home and immediately be ready for the application!
Jamaican passport emergency: FAQ
How to apply for an emergency Jamaican passport?
Find the nearest Jamaican Embassy or Consulate for you emergency Jamican passport and gather all the supporting documents for a regular passport application, plus a copy of the emergency application available online. You can either mail your documentation to the Consular office or hand it in in person.
How to apply for an emergency Jamaican passport in NYC?
You need to apply at the Consulate General of Jamaica in New York, at 767 3rd Avenue. Complete the online application form for an emergency Jamaican passport and make a copy to bring with the rest of the regular supporting documents. You can either present everything in person or mail in your application.
How long does it take to get an emergency Jamaican passport?
Mailed applications will take 4-7 days, applications submitted in person will take 24 hours.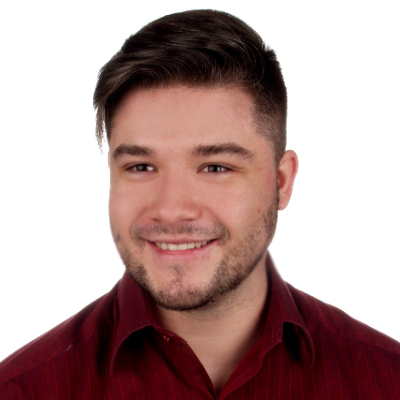 Graduated from the University of Warsaw, Michał, is a biometric photography expert with an undying thirst for adventure and a writer at Passport-Photo.Online. A self-proclaimed book and movie critic as well, he's always eager to visit to the most underrated or less popular travel destinations.