If you need to travel internationally at a moment's notice and you don't have a valid passport, in some cases, you might qualify for an emergency passport, a travel document with limited validity that will allow you to travel for 72 hours.

In New York, you can apply for this passport at the New York passport agency, at 376 Hudson Street. Not everyone qualifies for an emergency passport in NYC and you will have to provide documents to prove the circumstances.
In this article:
Emergency passport services in NYC—who qualifies
The New York passport agency states that emergency passports can be issued only in case of a life or death emergency, detailed as the death or life-threatening injury or illness of an immediate family member outside of the United States.
According to the Department of State, immediate family members are:
parents or legal guardians
children
spouses
siblings
grandparents.
In case you don't qualify for this option, you can request an expedited service if you have confirmed travel plans within 2 (two) weeks.
For both of these cases, there is a limited number of appointments available.
If you have more time, you can get an expedited passport in 5 (five) to 7 (seven) weeks by paying an additional fee, there will be no need to provide proof.
Do you want to learn more about passports? Check these out:
Emergency US passport in NYC—application
You will have to book an appointment at the New York passport agency by calling them at 1-877-487-2778 or 1-888-874-7793, from Monday to Friday, from 8 a.m. to 10 p.m. According to the passport agency's website, the operators speak both English and Spanish.
Note that they are closed on federal holidays.
You can make an appointment up to 2 (two) weeks before the travel date, but it will be set 5 (five) days before (3 for a life or death emergency). If you need a visa for your destination, the appointment will be within 10 (ten) days of traveling internationally.
When you call, they will give you an appointment confirmation number and send an email with instructions from the National Passport Information Center. Save the number and closely follow the instructions.
Emergency passport in New York— supporting documents
To apply for an emergency document, the passport agency will ask for:
printed proof of international travel (flight receipts, confirmed itinerary);
proof of the life or death emergency, if applicable (death certificate, statement from a mortuary or a hospital);
completed passport application form (DS-11);
government-issued photo ID;
1 (one) 2 x 2" passport photo;
form of payment for the fees (standard fees, plus $60):
all major credit cards
check/Debit card (not ATM cards)
cash (exact amount only)
check
money order or bank draft.
If the applicant is under 16 (sixteen) years of age, both parents need to be present and show ID and proof of parental relationship. If one parent is absent, you'll have to present a DS-3053 form, available on the State Department's website.
The New York passport agency advises arriving at the appointment 15 (fifteen) minutes in advance, considering that there will be a security check at the entrance of the federal building. If you are 15 minutes late or more, the appointment will be automatically canceled.
After completing the procedure, the agency will rush passport processing and get you your document within 24 hours and it will have a validity of 72 hours, to leave the country and return.
You might be interested in
Get a Passport Photo in Manhattan: Ultimate Guide
Passport Appointments in NY
Passport Photo Online
Did you know that you can take passport photos yourself? With Passport Photo Online you only need a smartphone or a digital camera.
Take a photo and upload it to Passport Photo Online, our AI will scan it according to the official requirements and let you know if you followed them all. This system gives you the guarantee of acceptance by the authorities, so you can apply without delays and get back to your home country and your family as soon as possible.
Once you've taken your perfect passport photo, you can download it for just $6.95 or have the printouts sent to you for $9.95.
Get ready for your passport applications with Passport Photo Online to take pictures anywhere you are.
Emergency passport in New York City—FAQ
In this section, we will answer a few of the most common questions from people looking for information about obtaining an emergency passport in New York.
How to get an emergency passport in NYC?
You can get an emergency passport by making an appointment at the New York passport agency. This kind of document is only released for life or death emergencies or if you have imminent confirmed travel plans.
Where can I get an emergency passport in NYC?
You need to book an appointment at the New York passport agency at 376 Hudson Street, by calling 1-877-487-2778 or 1-888-874-7793.
How do I get an emergency passport in Buffalo, NY?
Book an appointment at the Buffalo passport office at 111 Genesee Street, by calling  1-877-487-2778.
Summing up
The New York passport agency provides both an emergency passport and an expedited passport service, to qualify you will have to provide proof of urgency specific to the situation.
An emergency passport will only be valid for 72 hours, to go and for the return flight.
Sources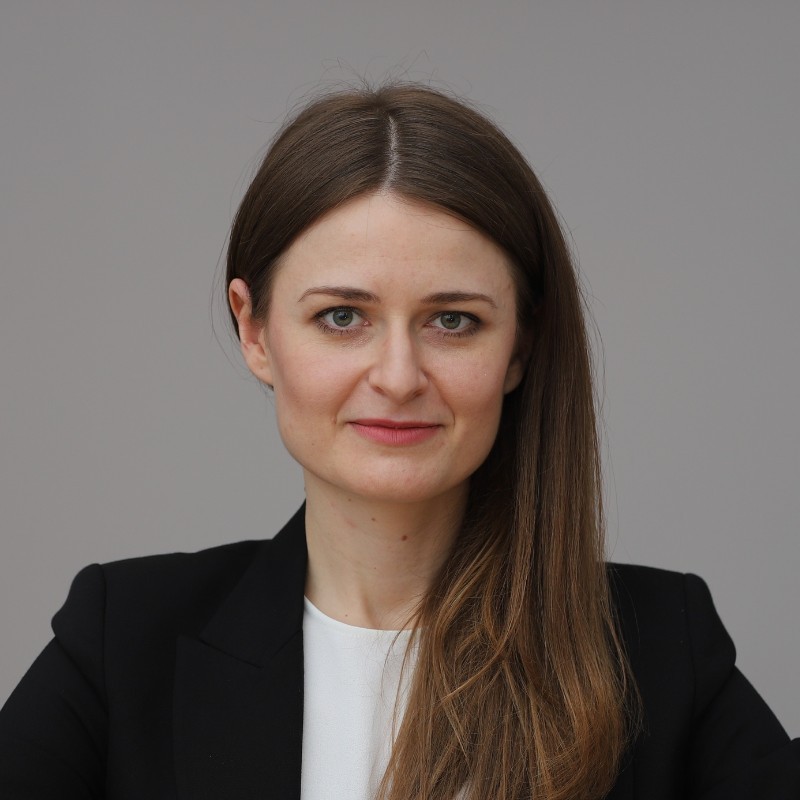 Karolina's passion for law, technology and photography led her to PhotoAiD S.A., where for the past 3 years she has been an expert in the implementation of passport photo compliance procedures in +80 countries around the world.