If you are about to fulfill your weekend getaway plans in Niagara Falls, or you are simply passing through the neighborhood, you might get some confusion about the border crossing in this spectacularly located city.
Niagara Falls is the name of actually two cities: one on the U.S side, and the other on the Canadian side, and both get their names from the popular river passing through the middle – the Niagara River.
For the exact reason of name similarity, many travelers are confused as to whether it's an American or Canadian city, and more importantly – if the U.S passport is necessary to visit it.
In case you are not sure whether to pack your travel documents or not, have a read in this article, and find out which scenario applies to you.
Is the U.S. passport necessary to visit Niagara Falls?
There are two, equally correct answers to this question: yes and no.
As mentioned above, the same name – Niagara Falls – applies both to the U.S and Canadian cities, which are located on the opposing banks of the river. The Niagara River has plenty of falls on its course, however, the most popular one – referred to as Horseshoe Falls – is located on the Canadian side.
It is quite likely that when visiting this area, you might want to see the biggest and most popular of all falls. If this is the case, then a valid U.S passport is necessary, as it involves passing through the Canadian border. The controls are no different from any other border pass, therefore you need to have your travel document ready.
However, a passport is not the only acceptable document, and if you are a holder of an Enhanced Driver's License, you may cross the border as well.
Documents applicable to cross the U.S – Canada border:
U.S. passport book,
U.S. passport card,
Enhanced driver's license.
There are no exceptions to this rule and every time you want to cross the border, adequate control will take place – even if you are just passing over a bridge to enjoy the spectacular views of the falls.
Going abroad and need a passport? Check out our other articles for more guidance:
Traveling with a minor – do children need passports?
In case you are traveling with a child aged 15 or younger, a passport is recommended but not necessary. Instead, a proper identification document, such as an original or certified copy of the U.S birth certificate, is sufficient.
It is recommended to travel with your child in order to avoid confusion – this applies especially when traveling by more than one car or in a bigger group.
It is also possible to cross the U.S – Canada border as a guardian of someone else's child. If this is the case, you will need a handwritten letter from the child's parents or legal guardians, authorizing you to travel with the minor.
The letter must additionally indicate how long the child will be in the country, along with the parents' phone numbers.
Documents applicable to cross the U.S. – Canada border for minors:
U.S. birth certificate,
U.S. passport,
U.S. citizenship card,
Permanent Resident Card,
Certificate of Aboriginal Status.
Niagara Falls border crossings
Niagara Falls are two cities located within a walking distance from each other and divided by a river of the same name. Border crossings are, therefore, quite unusual, as they are located on top of a few bridges connecting the American and Canadian sides.
Despite the unusual nature of these crossings, the border laws remain unchanged, and each person passing needs to go through regular border control. You may take a brief walk into the Canadian side, but before that – you need to pass through a passport checkpoint located on the bridge.
There are two most widely used bridges:
Rainbow Bridge,
Queenston/Lewiston Bridge.
Both of them are accessible to the global public and it is possible to traverse them by foot, bicycle, or car.
For the Nexus Pass holders, the Whirlpool Bridge is available. Beware that this bridge is not designed for global entry, and only holders of the Nexus Pass are allowed to pass it. It is accessible only by car.
Going to Niagara Falls without a passport
If for any reason you are unable to have your passport with you, your vacation plans are not completely doomed for failure yet.
If you are a U.S citizen, no passport is required to visit Niagara Falls, New York, and the American bank of the Niagara River has plenty to offer as well.
Perhaps you won't be able to feel the water droplets of Horseshoe Falls on your face, but you can still admire the magnificence of this natural phenomenon from the Goat Island on the U.S side. Although not as spectacular as the main attraction, the American falls are undoubtedly beautiful in themselves as well. Crossing the border into the Canadian side is just a part of the experience, and it is definitely not necessary to do so in order to have a memorable vacation.
New passport photo in no time with Passport Photo Online
If you are one of those people who need to feel the glory of the Horseshoe Falls on their own skin, but your passport is no longer valid and you quickly need to get a new one, there is a speedy and reliable way to get a new passport photo. Passport Photo Online is an online tool that uses the potential of Artificial Intelligence to transform your homemade pictures into legitimate passport photographs.
Millions of people have already tried and appreciated this time-saving way to get a passport photo, and its innovative solutions have been recognized by Forbes itself. Simply upload a picture taken with your phone to the program, and in a matter of seconds, you will receive a photo suitable for a passport application. Always in accordance with the official passport requirements, and on top of that – with a guarantee of acceptance.
Try it out for yourself, no strings attached – you only pay once you are satisfied with the final result.
You can visit the Niagara Falls with or without your passport
If you are planning a trip to Niagara Falls, it is better to take your passport with you. After all, taking a stroll through the Rainbow Bridge where the border is located, or visiting Queen Victoria Park, Canada, are definitely some of the most memorable experiences.
However, there is no explicit requirement to visit both sides of Niagara Falls, and you may quite probably end up having an equally (or even more) enjoyable time by staying solely on the American side – especially if you don't enjoy overcrowded spots.
Lack of a valid U.S passport does not necessarily have to stop you from experiencing everything Niagara Falls has to offer. With Passport Photo Online you can get your new passport photo in a matter of seconds and submit the passport application quicker than ever before – hopefully making it in time for your vacation plans.
Can I go to Niagara Falls without a passport – FAQs
Can you visit Niagara Falls without a passport?
As Niagara Falls is a city located both in the territory of the U.S and Canada, you can visit the American side of it with no restrictions whatsoever. However, if you wish to pass over to the Canadian bank of the Niagara River, you are required to show your passport at the border crossing.
Can I enter the Canadian side of Niagara Falls without a passport?
No. If you wish to enter the Canadian side of Niagara Falls, you need to carry your passport with you, and present it to the officers at the border crossing. There is no option to enter Canadian territory without a valid passport. However, you may still enjoy the views of the Canadian part from the U.S side of the river.
Can I walk across the Rainbow Bridge without a passport?
No. Rainbow Bridge, despite its unusual location, still functions as a regular border crossing. Therefore, if you want to have a walk on the bridge, or use it to visit Canada, you need a valid passport with you. Otherwise, you will be denied entry.
What documents do I need to go to Niagara Falls?
If you wish to remain solely on the U.S side of Niagara Falls, no documentation is needed. However, if you plan to visit Niagara Falls, Canada, a passport or an Enhanced Driver's License is necessary. In case you are traveling with a minor aged 15 or younger, a birth certificate is sufficient.
Sources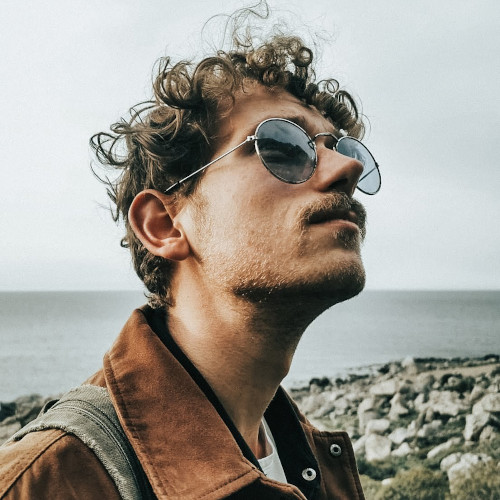 Adam is an SEO & Digital PR writer with a child's curiosity about the surrounding world. His superpower to dig out juicy facts got him citations in Forbes, Social Media Today, and 90+ other news outlets. Adam enjoys snapping pictures and won the national Huawei Next Image Award.