Because the Republic of India does not allow dual citizenship, individuals of Indian origin who have obtained another country's citizenship are issued the OCI, or Overseas Citizenship of India card.
The OCI is a permanent residency card that allows its holders and their spouses to legally live and work in India. However, it also comes with some restrictions, such as the ineligibility to vote in Indian elections.
To apply for the OCI, you need to provide 2 (two) photos, 2×2″ (two by two) in size. In this blog post, we'll go over the options for your OCI application photo resize, showing you how to easily get your OCI photo.
Ways to get a 2 x 2 in. OCI photo
There are many online and offline tools that you can use to get an OCI photo in accordance with the photo size requirements:
2 x 2 in. aspect ratio
minimum dimensions of 200 x 200 px and maximum dimensions of 900 x 900 px
maximum size of 200KB
JPEG/JPG format
Below we will cover the pros and cons of the most common options of adjusting the size of your OCI photos.
1. Using graphic design software to resize your OCI photo
Using programs such as Adobe Photoshop, Gimp, or CorelDraw seems to be the most obvious option for resizing document and passport photos. However, this photo cropping solution may not be for everyone.
Some of the pros of cropping the image for your OCI application form using graphic design software are:
you can do it from home without being rushed
you can set the correct resolution and format for your pictures
you also have other photo editing options besides photo resize
Now, the cons of resizing your photos using graphic design software may be:
it's usually too expensive to buy a program such as Adobe Photoshop just to resize photos; while Gimp is a free software, it still must be downloaded onto your computer and it takes up a lot of space
graphic design software doesn't verify that your photo complies with the requirements
if you're inexperienced with using graphic design software, it may be a bit frustrating to do something even as simple as resizing a photo
there are minimum requirements in terms of processor and RAM that your computer must meet in order for these programs to run properly
Similar articles:
2. Using BeFunky to resize your OCI photo
Most of you may be familiar with this name as it's a pretty popular app for editing photos. We think that the major pros of using this app to resize your OCI photo are:
the option of image resizing is free
the photo editing tool comes both as a website and an app
it has a very nice interface
you can easily save the pictures on your device once you're done
However, some may find the following to be disadvantageous when using this app:
you can also indicate the measurements you want your photo to be in pixels – no inches
while great for editing pictures, all the other features may be distracting if you're only looking to resize your photo
the app is geared more toward photo editing (filters, effects, adding text), so naturally, it doesn't offer an acceptance guarantee in case you resize your photo incorrectly
3. Using B.I.R.M.E to resize your OCI photo
This website specializes in resizing photos, so it's pretty simple – you upload a photo and just go ahead with the process. Some of the most obvious pros of using this website are:
the process is very simple
the website is free to use
you can easily choose the image format and quality of your photos
On the flipside, these are some of the cons of this online photo resizing service:
it comes only as a website – there's no app available
you can only set the desired height and width in pixels – no inches
there is no guarantee that the photo will be correctly sized to meet the OCI photo size requirements
Using Passport Photo Online to resize your OCI photo
Speaking of apps and programs to help you resize an OCI photo, but also various I.D. and passport photos, Passport Photo Online is a great and easy-to-use alternative. Not only does it offer the option to resize your image, but also takes care of other aspects of your picture, such as:
setting the right background
removing distracting shadows
adjusting the correct format, size, and dimensions for your photograph
Most importantly, the app is equipped with an AI-based verification system to make sure that all the images are compliant with government standards. On top of that, each image is also checked by a human expert for double verification.
Passport Photo Online is a passport photo application that features ready templates for numerous I.D. photos from all over the world. It comes both as an app (iPhone and Android) and a website, giving you the option to either instantly download your edited and verified digital images for just $5.95 or order your printed OCI photo to your address for $9.95.
With Passport Photo Online, you will be saving up to 30% when compared to other photo apps, and if your pictures don't get accepted by passport authorities, you are guaranteed to receive a double refund.
FAQ
How to resize an OCI photo?
You can resize your OCI photo using Passport Photo Online – the app ensures that each document photo gets accepted by authorities.
Can I use a U.S. passport photo as my OCI photo?
What are the correct photo dimensions for the OCI card?
Your OCI card photo should have minimum dimensions of 200 x 200 px and maximum dimensions of 900 x 900 px.
Final thoughts
If you are looking for a way to only resize the photo for your OCI card, then you can consider one of the many websites or apps out there that specialize in photo editing.
However, if you need more than that and want to be absolutely sure that your photo meets all the required standards such as the correct aspect ratio, right format, uniform background, appropriate resolution, and verification by an expert, you may want to consider Passport Photo Online, as it combines all of the mentioned features!
Sources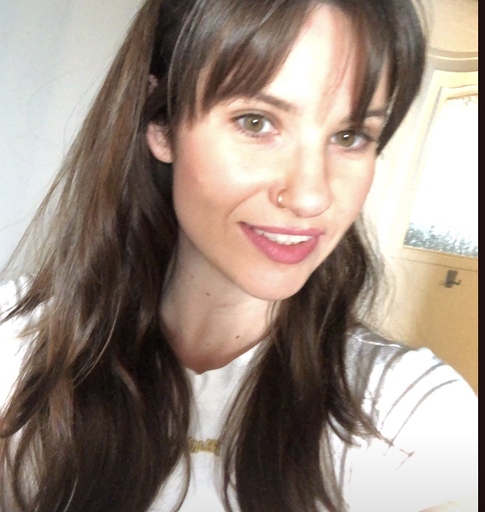 Magda is an art & travel expert who is passionate about all things late-Victorian, history, languages, casa museos, Spain, and food illustration. She is a specialist in the field of biometric photography. Magda also loves reading, creative writing, and hanging out with her three cats.