With DIY project ideas reigning supreme all over Pinterest, Instagram, and other social media platforms, it's no wonder that many people are resorting to those types of solutions more and more often these days. You can rarely go wrong with a DIY project as it's:
a) usually cost-effective,
b) (probably) unique since each item is done in a distinct, inimitable style, and
c) even if something does go wrong, at least you had fun doing it in your five minutes as an artist.
Do you know what else can be a DIY project? You got it – taking your own passport photo. As inconceivable as it may sound, it's true. Long gone are the days of going to a local Walgreens or CVS to take photos (although lingering in the greeting card or magazine section was always one of my favorite drugstore pastimes as a child!). Well, today you can take passport-worthy photos without even sticking your head out the door.
So what's the deal with this DIY passport photo? Well, here are some guidelines for you to stick to, and trust me, if you go through each one carefully and check it off the list you'll have your passport photo ready in no time.
Passport Photo Checklist
Photo size: 2 x 2 inches (51 x 51 mm)
Head size in the photo: 1-1 ⅜ inches (25 x 35 mm)
White background – if you don't have a white wall, you can put up a white sheet of paper on any wall and it'll work too!
No accessories that would obscure your face (only a head covering for religious purposes or a medical device are allowed).
Good lighting – natural light works best in this case.
Natural expression, both eyes open, facing the camera.
No selfies are allowed – ask someone to take the photo for you.
No shadows.
The photo can't be retouched and must be high resolution – no grain, blur, or pixelations.
The final printout must be clean without creases or wrinkled edges and must be printed on high quality paper.
Now that you've fulfilled all of the above conditions, you can proceed to get your actual DIY passport photo-ready! Using Passport Photo Online you can easily get it done within minutes.
Also, if for some reason you didn't manage to check all the items off the list, the Passport Photo Online website has a super-sensitive AI system to make sure your photo meets all the official requirements.
To me, the best aspect of the website though is that it's super cost-effective (they charge $5.95) for a US passport photo (for example Walgreens charges $14.99 – a $10 saving is always welcome).
Do you want to learn more about passport photos? Check these out:
DIY Passport photo – conclusion
If you're traveling on a budget (and I think these days almost all of us are), then a DIY project in the form of a passport photo can be a great option for you. It's one of those things that you just can save on, as opposed to paying passport fees, visa application fees, and many other expenses that you just can't avoid!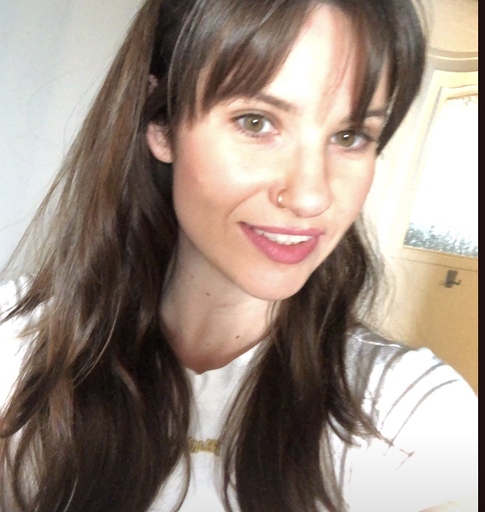 Magda is an art & travel expert who is passionate about all things late-Victorian, history, languages, casa museos, Spain, and food illustration. She is a specialist in the field of biometric photography. Magda also loves reading, creative writing, and hanging out with her three cats.