Do you need a new passport photo? Do you wonder if your upcoming passport will allow passport photos with glasses or you will have to take them off?
To put it simply, no, you cannot wear glasses in your US passport photo except for rare exceptions, which are detailed in the article below.
Do you keep glasses on for passport photos?
According to the information provided on the US Department of State website, wearing glasses in passport photos is prohibited and will cause the passport photo to be rejected by the passport acceptance facility clerk during the passport application.
Eyewear of all types, including:
non-prescription glasses
prescription glasses
sunglasses.
is forbidden due to glare from the lenses, according to the US Passport Service Guide.
Thus, you must remove glasses before attempting to take a passport photo that will be viable for submission at the passport office.
The "no glasses" policy will lower the possibility of having your passport photos rejected.
US passport photos with glasses
Only in rare situations can you leave your glasses on for a passport photo and have your passport application accepted.
These situations include cases when a passport applicant has had eye surgery and thus needs glasses for medical reasons. If this rule applies to you, you need to provide a medical statement signed by a doctor or another medical professional.
Only if a clerk reviewing your passport application sees such documentation submitted alongside a new passport photo will the passport application pass muster. Bring such a note and you will be able to submit your US passport photo with glasses on.
However, you need to make sure that the glasses do not obscure any key facial features. If you do wear glasses in a passport photo, your eyes still must be fully visible and not alter your appearance.
Looking for more tips to get that perfect passport photo? Try reading our other articles:
Do you keep glasses on for passport photos – minors
Young passport applicants have to abide by the same rules as adults. Passport offices will require their photos to feature no glasses unless a child needs a pair for medical reasons.
An adult accompanying the minor will need to submit a signed statement from a medical practitioner confirming the need to keep eyewear on during the photo session.
Passport Photo Online – instant passport photos
Passport Photo Online is a website and a smartphone app available for iOS and Android that acts as your own personal photo booth. If the glasses stay on, you can take as many photos as necessary and upload the right one without a glare, free of charge.
Take advantage of our free passport photo template and receive printable photos in 3 (three) seconds. You can pay $6.95 to receive professional editing and turn your image into a valid passport photo ready for submission. You just need to upload the appropriate photo and choose the type of document you're applying for.
Passport photo with glasses or no glasses – summary
Passport photos in 2023 require you to take your glasses off. Whether you wear them just as a fashion trend or use prescription glasses, passport photo requirements state that you need to take them off. The rule applies to both adults and minors.
Only in situations where you need to wear glasses for a medical condition that can be supported by a signed note from a medical practitioner are you allowed to have them on in your passport picture
Passport photos with glasses – FAQ
Below, you will find the most common questions regarding the rules surrounding wearing glasses in passport photos and quick, no-nonsense answers.
Can you wear glasses in passport photos?
Current passport photo requirements state that glasses aren't allowed in passport pictures. Passport applicants should take them off for their passport photoshoot.
An exception to this rule involves providing a signed statement from an eye doctor confirming a medical condition that requires the applicant to keep their lenses on at all times.
Why aren't glasses allowed in passport photos?
A glare from the glasses' lenses has made it harder to identify passport holders in the past. That is why the US government enforced a rule in 2016 that prohibits wearing glasses in passport photos.
The argument they used was to achieve fewer passport application delays.
Can my prescription glasses be in my passport photos?
If you have a signed statement from a medical practitioner confirming that your glasses need to stay on, you will be allowed to wear them for your photo. In the absence of such a document, you will need to take them off.
Sources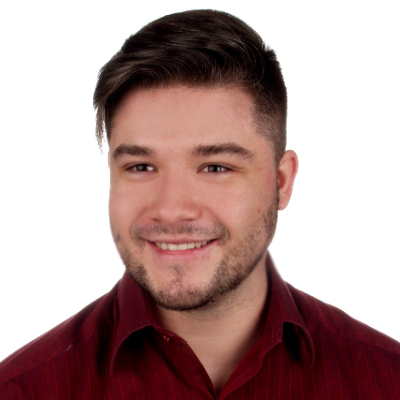 Graduated from the University of Warsaw, Michał, is a biometric photography expert with an undying thirst for adventure and a writer at Passport-Photo.Online. A self-proclaimed book and movie critic as well, he's always eager to visit to the most underrated or less popular travel destinations.