Alaska is the largest US state by area, boasting beautiful sights and landscapes such as the Katmai National Park and over three million lakes. It's also home to mountain chains with the highest peak in North America – Denali, volcanoes, brown bears, and the largest glacier in America – the Bering Glacier.
It is not surprising that both Alaska residents, as well as other US citizens, are enchanted by this breathtaking and peaceful state with its incredible nature.
You can travel to Alaska by taking the highway, plane, or ferry, but how to prepare for the trip in terms of documents and formal requirements? Do you need a passport to go to Alaska? Do you need to bring a passport when taking a cruise ship to Alaska? You will find answers in our post!
Do you need a passport to drive to Alaska through Canada?
As we know, "The Last Frontier" as Alaska inhabitants call their land, is an exclave of the US located on the northwest extremity of the West Coast. It is separated from the entire country and surrounded by other countries' territories – Canada to the east and southeast, and Russia with which it has a maritime border to the west. So, to get there by land, a US citizen must have a passport or another form of federal photo identification with them.
Visiting Alaska by car involves entering Canada as there's no other way to cross over. A passport is not always necessary because you can also use one of the Western Hemisphere Travel Initiative (WHTI) compliant documents, such as:
US Passport Card
trusted Traveler card (NEXUS, FAST, or SENTRI)
an enhanced Driver's License (EDL)
an Enhanced Tribal Card (ETC)
Military Identification Card (for those traveling to Canada on military orders).
With a valid Western Hemisphere Travel Initiative-approved document, travelers can take one of the numerous trans-Canadian highways and enjoy the adventure of traveling through this country of stunning landscapes.
Where to next? Try these articles to learn more about passports:
Do you need a passport to fly to Alaska?
It depends on the travel itinerary. For a connecting flight with a layover in Canada or some other country, passengers will need to go through border security, so the answer is yes, you will be required to present a passport.
If you have a direct flight to Alaska from another US state, a photo ID such as a driver's license will suffice*. Domestic air travel doesn't require US citizens to present a passport book when going through customs. If you don't have a valid passport or other WHTI-approved document, look for a flight that originates from and lands on US soil. There are many direct flights from Seattle and Minneapolis, so it's easy to book one.
NOTE: Keep in mind that all driver's licenses and photo IDs will have to be REAL ID compliant starting May 3rd, 2023. A REAL ID is a photo identification that is federally accepted across the United States and can be used when boarding domestic flights or entering federal facilities such as courthouses or military bases.
Do you need a passport to take the ferry to Alaska?
Driving so many hours can be tiring, so if you do not want to do that, it's always possible to take a ferry. This solution lets you take a car to Alaska and at the same time relax during the sea journey.
A direct Alaska cruise originating in Bellingham, WA is offered by the Alaska Marine Highway System. If your ferry makes a stop at a Canadian port, you can use one of the previously mentioned WHTI documents as a form of identification.
Do you need a passport to go on a cruise to Alaska?
Traveling on a big cruise ship could turn out to be your dream trip. You can either go for a closed-loop cruise which starts and ends in a US port or a cruise that also involves sightseeing a bit of Canada, during which you can disembark.
In the first case–when you board and disembark in the United States–there's no need for a passport or a WHTI document. However, though not mandatory, you should consider carrying one since you may spontaneously change travel plans or may need to come back home earlier by plane or on land.
In this situation, the following documents could be used as identification:
a US Passport Book or Passport Card
an Enhanced Driver's License (EDL)
one of the Trusted Traveler Cards
your birth certificate along with a government-issued photo ID.
Although birth certificates together with a government-issued photo ID (a driver's license, for example) can be used as a form of identification on cruise lines, it's always recommended to bring a valid passport or one of the WHTI-approved documents with you. Not only is it a more reliable and widely recognized government identification document, but it's also easier and handier to carry around with you as opposed to a birth certificate and other forms of ID.
Passport Photo Online – passport and ID photos at home
Need pictures to apply for a new passport or ID? With Passport Photo Online, you can take them from home for a completely hassle-free experience.
All users need to do is upload a photo — we take care of the rest:
Our app resizes the image and removes the background to meet all official requirements. You'll be able to take pictures anywhere you are, no need to find the right place or wait in line — we are available 24/7.
The AI system can find even the smallest mistake. If the photo gets approved, you have a 100% guarantee of following the guidelines to the letter.
You can take all the photos you want. There will be no additional costs. Take your time and get a perfect result you'll be proud to have on your document.
The digital copy will be immediately available for download and, if you wish, we can ship the printouts on demand. Use Passport Photo Online to take pictures for any document you might need, as over a million satisfied customers have done before.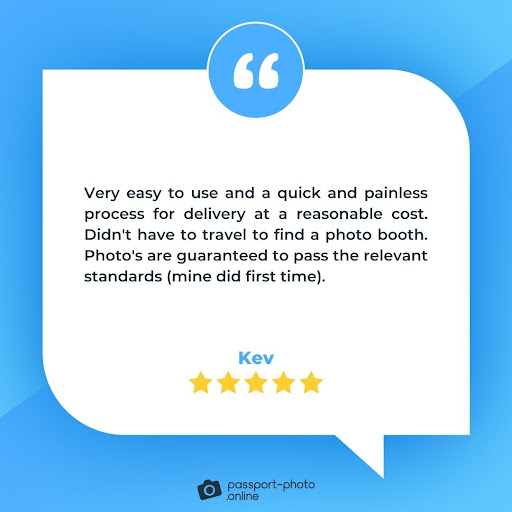 Do You Need a Passport to Go to Alaska: FAQ
In this section, you will find answers to the most commonly asked questions regarding "Do you need a passport to go to Alaska?"
Is Alaska connected to Canada?
Alaska is connected to 2 (two) Canadian provinces on its eastern side – Yukon Territory and British Columbia.
Can you drive to Alaska without going through Canada?
No, to drive to Alaska you need to pass through Canadian territory.
Do you need a passport to go to Alaska?
You do not need a passport to go to Alaska if you take a direct flight from another US state. If you plan to drive through Canada or take a cruise ship/ferry that makes stops in Canadian ports, you must have a valid passport book or card.
Do I need a passport to take the ferry from Bellingham, WA to Alaska?
If your ferry is moving directly from Washington state to Alaska, you don't need to have your passport or a WHTI-approved document with you. However, it's always better to bring it just in case because your travel plans may change and you may have to return home a different way.
A passport to go to Alaska—final thoughts
Alaska is a wonderful travel destination for many Americans because, though part of the United States, it's unlike any other state. Alaska's uniqueness lies in its location – in order to enter Alaska you have to either fly or take a ferry, and when driving you have to cross through Canada.
Therefore you must remember to bring a valid form of federally recognized identification that you can use in case your trip involves stopping in or crossing through Canadian territory. Get all your documents together, make sure they're valid, and enjoy your beautiful Alaskan journey!
Sources
https://doa.alaska.gov/dmv/akol/ID%20News.htm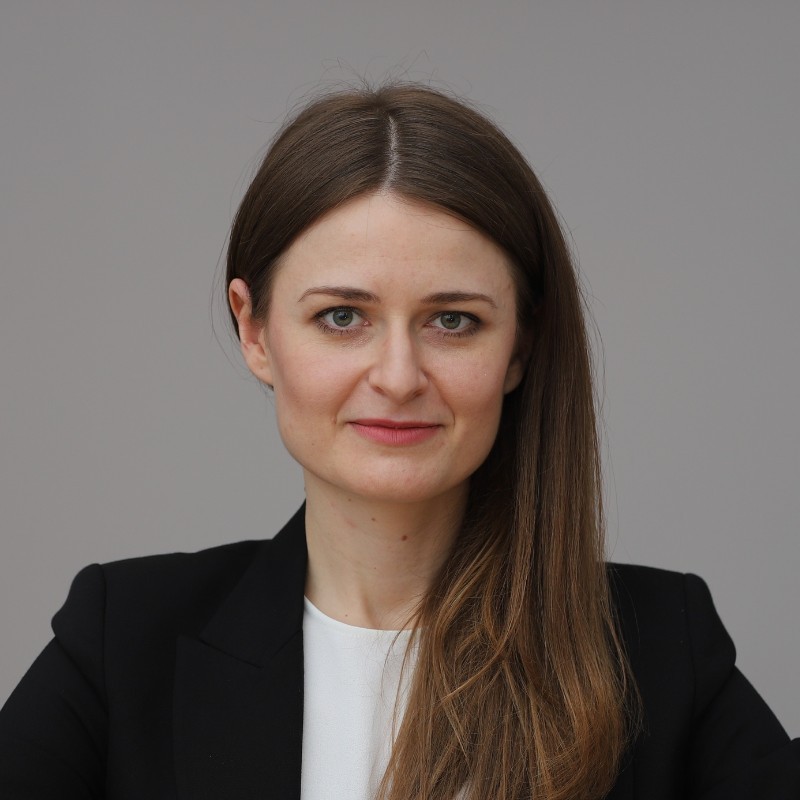 Karolina's passion for law, technology and photography led her to PhotoAiD S.A., where for the past 3 years she has been an expert in the implementation of passport photo compliance procedures in +80 countries around the world.