Due to how expensive it can seem for simple passport photo printing at CVS, a lot of people try to save on printing because $14,99 for a CVS passport photo is expensive. That's why we suggest you use CVS coupon trick and save over 97% on photo prints with CVS.
CVS photo coupons
We all love to save money, no matter the product we are purchasing, whether it's groceries, books, video games, electronics; any money saved is a good thing. When there is an item that many people will need at least a few times in their lives, then that is something we will want to save money on.
And that item is a passport photo, which can also be used as an ID photo, so we search for passport photo deals. Then we come across a pharmacy called CVS, and that search becomes "CVS coupon for passport photo," or "CVS passport photo discount".
This life hack will help you get more U.S. passport photos for only 23¢! All you need to do is download Passport Photo Online app or use the website, take a photo or upload an existing one from your phone or computer. Then, you should let our special A.I. algorithm transform the image into a professional passport photo that meets all the official U.S. passport photo requirements (access the tool here).
You will receive a CVS passport photo template with 4 photos, that is ready to be printed for the price of one 4 x 6 inches photo.
You don't need any CVS photo promo codes or CVS coupon codes for a passport photo now that you know this life-hack! Check our article to compare the prices in different stores and get the cheapest passport photo printout possible!
Looking for more tips to get that perfect passport photo? Try reading our other articles:
Get a cheap passport photo using CVS printing
In order to save money when printing your U.S. passport photo at the photo center at CVS you need to download our app or proceed to the Passport Photo Online site.
Take a photo and upload it.
Let the tool do its job and you will receive a professional U.S. passport photo template that is ready to be printed at any photo center.
Look for a CVS near you to get your photos printed in store or use our Premium Service to have the U.S. passport photo delivered to your door.
Download the passport photo or purchase the Premium Service.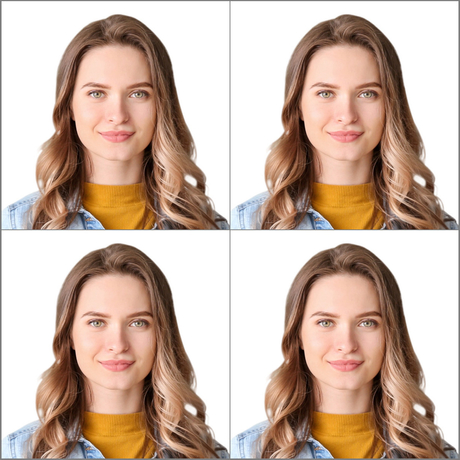 Print your passport photos at CVS with Passport Photo Online
You don't need a CVS photo coupon or promo code, you can get a cheap passport photo using Passport Photo Online's app, praised by renowned media outlets such as National Geographic or Forbes..
This online tool enables users to:
Avoid long queues. Clients can order photo prints online and pick them up on the same day.
Rely solely on themselves, as it allows you to upload the photo you like the most to the app.
Unlike some passport photo kiosks, the app provides users with clear instructions on how to take a passport photo.
High-quality is guaranteed. Users can check the final product and repeat the picture freely if that's their desire.
No extra charge for digital copies, in case you choose to get your passport photo in both formats.
Not running the risk of the photo kiosk not working or not being available at the nearest store.
Specially recommended to take baby passport photos, as some stores may refuse to take one due to scarcity of resources.
And, once again, save a lot of money. You can get to save up to 97%.
What if there's no CVS near me?
Can't find a photo center close to you? The best solution is to use Passport Photo Online Premium Service that allows you to prepare a 4 x 6 template with several U.S. passport photos and have it delivered straight to your door. Furthermore, we offer a 200% money-back guarantee if the passport photo made with our photo app, or on our website, was not accepted in the office you applied to. Your passport photo will be checked by an expert to make sure it's perfect.
Passport Photo Premium Service will allow you to save lots of money, not only on the CVS passport photo but on its shipping as well – all that for only $9.95! Prepare your passport photo prints with Passport Photo Online and order them now!
RELATED READING:
Passport Photo at CVS – FAQ
In this section, readers can find the most useful information to get a passport photo at CVS at the best price, such as promotional coupons or places to print their CVS passport photo template.
Can I get a passport photo at all CVS locations?
No, passport photos are only available in select locations and if you want to find out if your nearest CVS has this option you will need to look on their website or contact the store itself and ask.
What is a CVS passport photo coupon code?
A CVS passport photo coupon code is a coupon that helps you save money on your passport photo at CVS. However, the CVS passport photo discount that you receive won't be as large as the savings we can offer you when you use our services. The coupon codes are also time sensitive, as opposed to our service.
Where can I get a CVS passport size photo coupon for $2 off in 2022?
The best place to find this is to look around on the internet and check the CVS website for what offers they have available.
If you can't find one on their website the chances are that they don't currently have any passport photo deals at the moment, which is even more reason for you to choose to use our service using the advice we gave you above: our advice works all of the time.
Can I get a CVS free passport photo coupon?
From our research this doesn't seem to be a possibility, unfortunately. Whilst they do sometimes offer a CVS pharmacy passport photo coupon on their website or via other outlets, they are always for money off, rather than for getting one for free.
If you follow our advice above you will get your passport photo for almost nothing, which is practically free, so it is the best option out there if you want it as cheaply as possible.
How to get a discount on passport photos?
To get a discount on passport photos, the user can search online on one of the discount platforms such as Groupon or Do Not Pay.
If the desired offer is not found or valid, it is always possible to download a passport photo app and get the photos. Later, you can go to CVS, Wallgreens, or any other store to print the passport photos for just a few cents.
Try Passport Photo Online, an app featured by Glamour, National Geographic, or Forbes that guarantees compliance with government requirements.
How do I get a CVS promo code?
It is possible to find a CVS promo code on sites such as Retail Menot or Coupon Cabin, although these discounts often turn out invalid.
If the user wants to use this coupon to save on their passport photos and cannot find a valid promo code, it would be best to use an app such as Passport Photo Online, which allows you to get a set of passport photos completely free, from home, with a host of benefits and go to CVS to print your template for as little as 23¢.
Can I get passport photo deals near me?
U.S. citizens looking for a cheap place to get passport photos are advised to use an online passport photo application to generate a free passport photo template and go to their nearest print store. This way, you can get passport photos for less than $1. 
Remember to print the template in postcard size and on quality photo paper. Then, applicants just need to cut out the photos from the template.
How to get a CVS passport photo template?
To get a CVS passport photo template, applicants must use a passport photo tool such as Passport Photo Online. Once the passport photo template is generated, download it and attend a CVS store to get your template printed out for 23¢.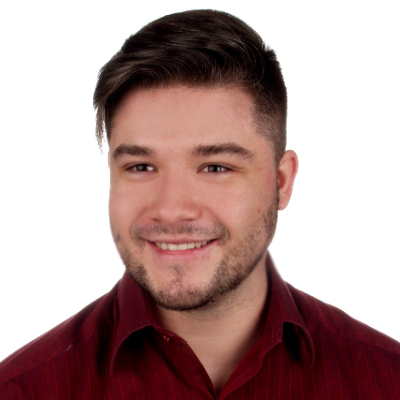 Graduated from the University of Warsaw, Michał, is a biometric photography expert with an undying thirst for adventure and a writer at Passport-Photo.Online. A self-proclaimed book and movie critic as well, he's always eager to visit to the most underrated or less popular travel destinations.