Everyone likes to save money; it's the reason many of us scour the internet in search of deals and coupons. With U.S. passport photos costing $16.99 at regular price at CVS, many savvy customers are aware of coupon codes that save $2 off CVS passport photos
We're here to do one better: use Passport Photo Online to save $3 on CVS passport photos—no time-sensitive coupon required.
A permanent CVS photo coupon
Here at Passport Photo Online, we've made searching for passport photo coupons a thing of the past. By using our intuitive app, users can save up to $3 off the regular MSRP for CVS passport photos year-round; there really is no more need to search for "CVS passport photo coupons" and scrolling through ad-riddled third-party coupon sites in the hope of saving a couple bucks.
All you have to do is download the Passport Photo Online app or browse the website. Next, take a photo or upload an existing one from your phone or computer. Then, sit back and let our incredible AI transform the source image into a professional passport photo that meets all official U.S. passport photo requirements.
Download the CVS passport photo template (comes in standard 4×6" format) with 2 (two) passport photos for $13.95, then print your photos at CVS for pennies! You don't need any CVS photo promo codes or CVS coupon codes for a passport photo now that you know this life hack!
Looking for more tips to get that perfect passport photo? Try reading our other articles:
Looking for more tips to get a perfect passport photo? Read our articles:
Print passport photos at CVS with Passport Photo Online
You don't need a CVS photo coupon or promo code to get discounted passport photos. Passport Photo Online, which has been praised by renowned media outlets such as National Geographic and Forbes, allows users to:
Avoid long queues. Customers can order photo prints online and print them out the same day.
Be entirely self-sufficient. Users can turn their favorite photos into biometric passport photos.
Navigate the app themselves. The app provides users with clear instructions on how to take passport photos.
Retake as many photos as they like. High-quality snaps are guaranteed.
Receive a digital copy of their passport photo(s) at no additional charge (when ordering physical prints).
Take baby passport photos with ease. Some commercial services may be ill-equipped or refuse to provide baby passport photos. Passport Photo Online avoids these issues. Save up to $3 off the regular price of CVS passport photos.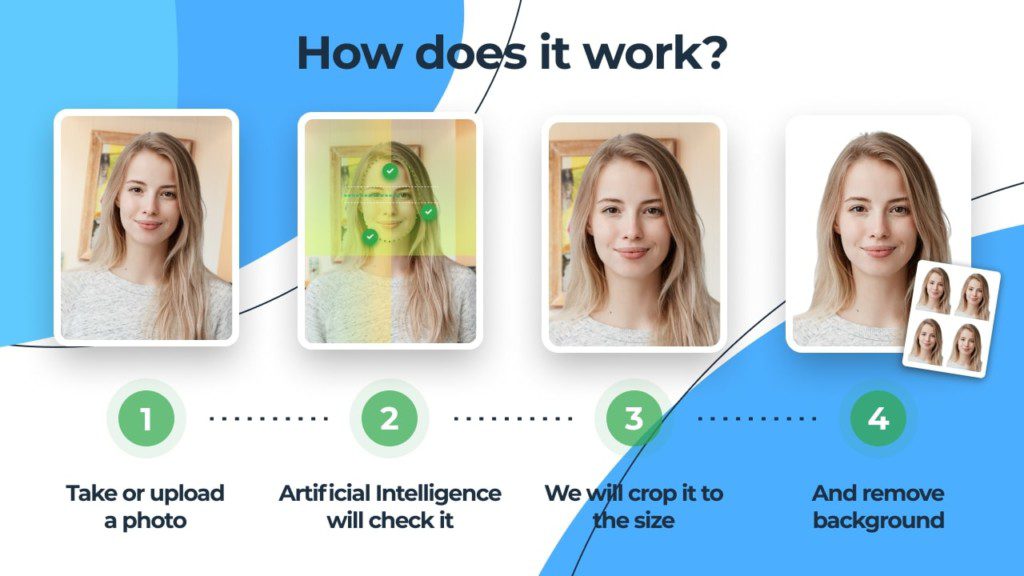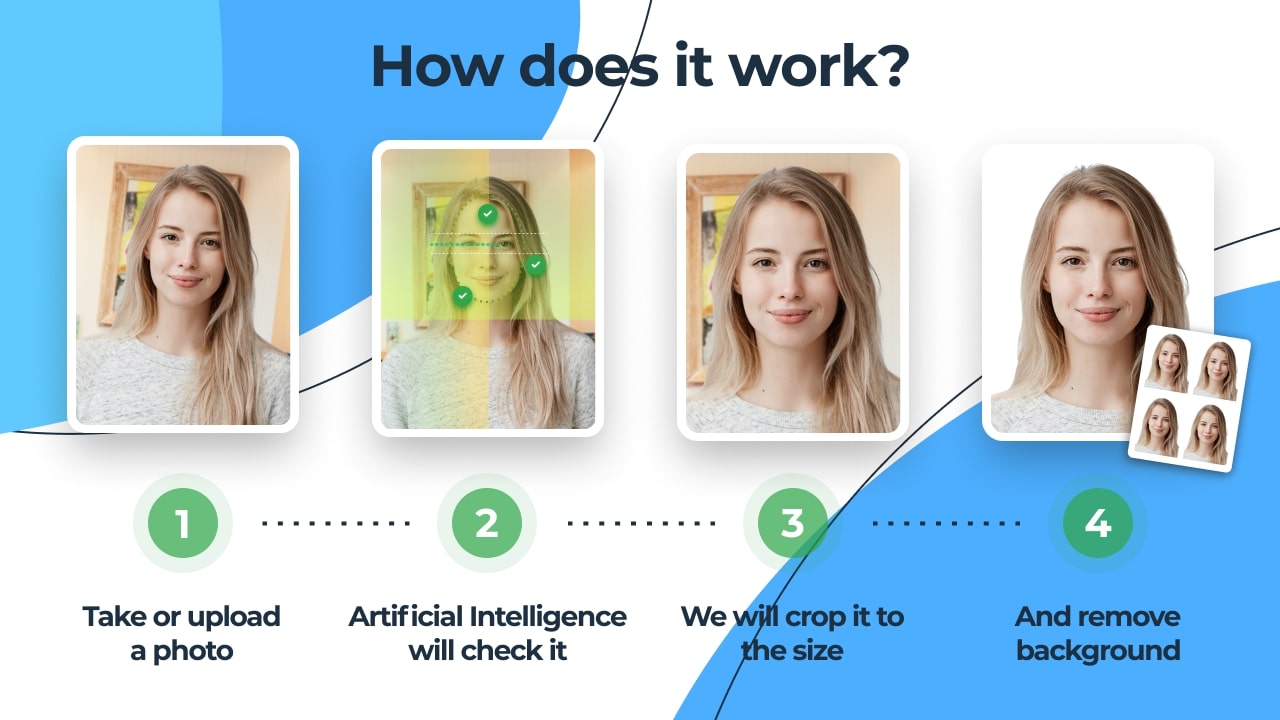 What if there's no CVS near me?
Can't find a CVS photo center nearby to print your photos? The best solution is to use Passport Photo Online to prepare a 4 x 6" template with 2 (two) U.S. passport photos and have it delivered straight to your door.
All passport photos prepared by Passport Photo Online come with our industry-leading acceptance guarantee: 100% compliance or double your money back. It doesn't matter if you print the photos at CVS yourself or have them delivered to your home address, we standby our guarantee, so you don't need to worry.
RELATED READING:
Passport Photo at CVS – FAQ
In this section, readers can find the most useful information about getting passport photos at CVS for the best possible price, such as promotional coupons or places to print their CVS passport photo template.
Can I get a passport photo at all CVS locations?
No, passport photos are only available at select locations, and if you want to find out if your nearest CVS has this option, you will need to look on their website or contact the store itself.
What is a CVS passport photo coupon code?
A CVS passport photo coupon code is a time-sensitive coupon that helps you save money on your passport photos at CVS. Coupons can be found on the CVS website or through third-party websites such as Groupon. Alternatively, users can use Passport Photo Online to receive up to $3 off the MSRP of passport photos at CVS. 
Where can I get a CVS passport size photo coupon for $2 off in 2022?
The best place to find coupons is on third-party sites or to check the CVS website for active offers.
If you can't find a coupon on their website, chances are that they don't currently have any passport photo deals at the moment. Another option is using Passport Photo Online to get up to $3 off the regular price of CVS passport photos.
Can I get a CVS free passport photo coupon?
No, you can't. These coupons do not exist.
How to get a discount on passport photos?
To get a discount on passport photos, users can search online on one of the discount platforms such as Groupon or Do Not Pay.
If no offers are available , it is always possible to download a passport photo app to get passport photos at a lower price. Later, you can go to CVS, Walgreens, or any other store to print the passport photos for just a few cents.
Try Passport Photo Online, an app featured by Glamour, National Geographic, or Forbes that guarantees compliance with government requirements.
How do I get a CVS promo code?
It is possible to find a CVS promo code on third-party sites such as RetailMeNot although these discounts often turn out invalid. By using Passport Photo Online, users can save as much as $3 off the retail price of CVS passport photos without having to spend time scouring the internet for coupons.
How to get a CVS passport photo template?
To get a CVS passport photo template, applicants must use a passport photo tool such as Passport Photo Online. Once the passport photo template is generated, download it for $13.95 and visit a CVS store to get your template printed out for pennies.
CVS passport photos for less—final thoughts
Now that you've learned how to always save up to $3 off the suggested retail price of CVS passport photos, you no longer have to spend your free time navigating third-party sites in search of coupon codes. That time you used to spend searching for deals. Can now be used to plan your upcoming trip, bake a pie, or throw an epic BBQ.
Thanks to Passport Photo Online, you get the highest quality passport photos that are guaranteed to be accepted by U.S. passport agents—no need to leave your house, wait in line, or heavy-duty pop-up blocker installation required.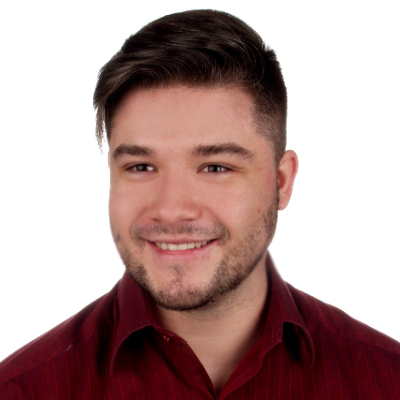 Graduated from the University of Warsaw, Michał, is a biometric photography expert with an undying thirst for adventure and a writer at Passport-Photo.Online. A self-proclaimed book and movie critic as well, he's always eager to visit to the most underrated or less popular travel destinations.