Is it possible to save money on Walmart passport photo printing? Definitely yes! With our trick, you will pay only 25¢ for several Walmart passport photos! Continue to read to discover the life-hack!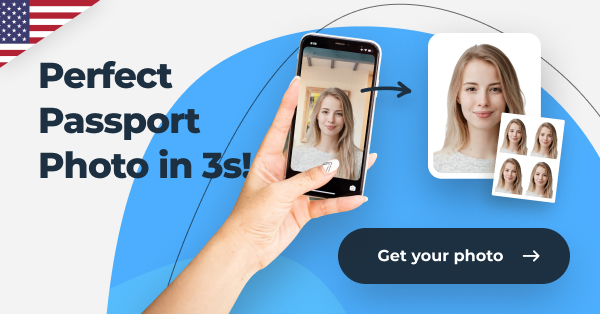 Looking for more tips to get that perfect passport photo? Try reading our other articles:
Discover how to get 97% off on Walmart prints
Now you've probably researched places to take and print your passport photo and how much it costs. Stores like Walmart, CVS and Walgreens have their own photo center, where you can take and print your passport photo, but the prices they have are usually too high.
Printing a Walmart passport photo at the closest Walmart costs $7,44! There are places where it costs even more! The question is if it's worth it to pay so much for a Walmart passport photo now that the passport photo can be printed as a simple 4×6 photo template. The 4×6 template can include 4 Walmart passport photos and can be printed for only 25¢ at any Walmart photo center.
Now you don't need any Walmart photo promo code or Walmart photo coupon! You know the trick and can get 4 Walmart passport photos for 25¢! Save on Walmart photo printing using our life-hack!
You can also save a lot of money, time and nerves by taking the US passport photo yourself. Continue reading to discover how to do that!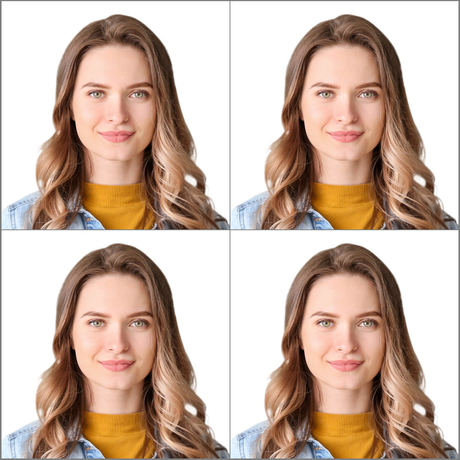 Take a Walmart passport photo yourself!
We want to make your life even easier and here's a way we can help you take your US passport photo yourself:
1. Download our photo editing app or use the Walmart passport photo editing and cropping tool on our site.
2. Pick the type of passport photo you need and take a photo.
3. Upload the photo and wait for the result.
4. In just a few seconds, our special U.S. passport photo tool and its algorithm will transform your simple photo into a professional, fast and high-quality 4×6 passport photo template.
5. Now that you have the 4 x 6 template, you are ready to print it and receive your passport photos!
6. Look for "Walmart near me" and find the closest Walmart location.
7. Visit the Walmart photo center and use the kiosk to print the 4×6 template yourself for just 25¢!
8. You can have the passport photo taken, edited, printed and delivered at your door for just $6,99 – all that thanks to our Premium Mail Service!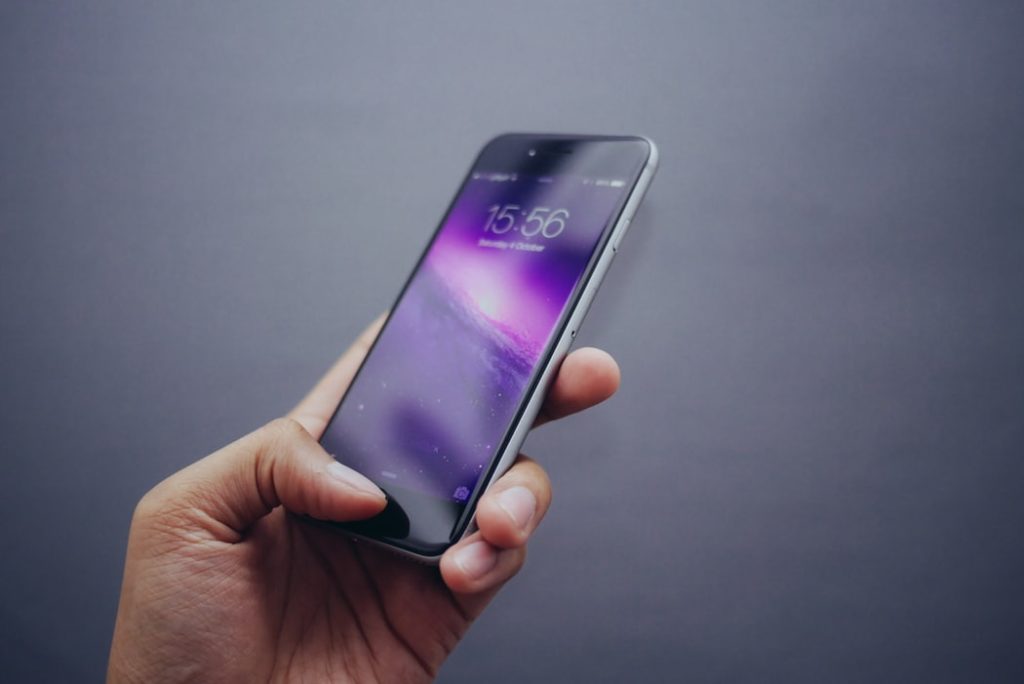 Best photo editor app for Android
Our photo booth app is one of the best when it comes to preparing professional premium-quality document photos, including US passport photos. We know all the current US passport photo requirements and our algorithm will take all of them into consideration while editing and framing the photo.
You can review your passport photo and take another one if you don't like the result! This way, you will save money and time and will get a result that will definitely satisfy you!
Download our photo booth app or go to Passport Photo Online and get a cheap passport photo in no time! Learn more about the 4×6 passport photo template by reading our guide!
Passport photo home delivery
Our passport photo app and the Passport Photo Online site allow you to choose between several types of services.
You can get the photo framed and download it for free. Also, you can get a perfect digital passport photo with the correct background and a guarantee that it will be accepted for only $4,99! Furthermore, we can deliver the passport photo prints to your door and give you a 200% money-back guarantee for ONLY $6,99!
You don't need to find a Walmart location and lose time and money! This is the most convenient way to get a passport photo! With our photo editor app for Android, you're saving money on taking and printing the passport photo! If it's not accepted in any governmental office, we will return you double the price you paid so you don't risk at all!
Our photo booth app allows you to prepare photos for a wide range of documents and review them before the purchase. Try it out now!
DISCOVER MORE: